Nats' bats end drought from first at-bat
Taylor's leadoff homer, Espinosa's blast give offense a jolt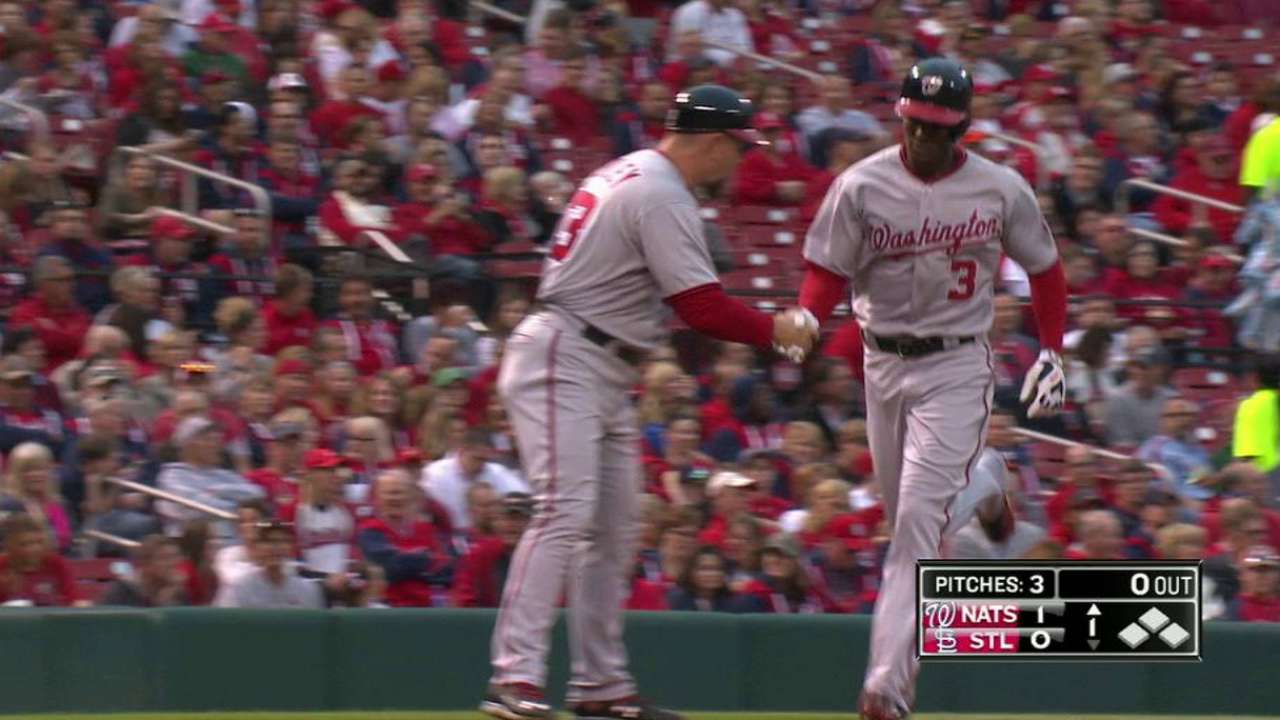 ST. LOUIS -- The Nationals arrived at Busch Stadium scoreless in their last 22 innings and having been shut out on back-to-back days by the Phillies' young, talented pitching staff.
Three pitches into Friday night's 5-4 victory over the Cardinals, Michael Taylor snapped that scoring drought with an opposite-field home run. Taylor's homer and a four-run fourth inning helped guide the Nationals to a win thanks to contributions from a few hitters who have struggled to start the season.
Taylor and shortstop Danny Espinosa both entered the game batting under .200, and both came through with big home runs -- Taylor's to start the scoring and Espinosa's two-run shot to punctuate that fourth inning. They were both encouraging signs for the Nationals.
"Sometimes you've just got to be patient and wait on them," manager Dusty Baker said. "It's hard, because everybody wants you to panic, but there's no panic around here."
The Nationals would welcome the spark from either hitter. Outside of Bryce Harper, Daniel Murphy and Wilson Ramos, who is currently on the bereavement list, Washington has struggled to find consistent offensive production.
The Nationals' four-run fourth inning started thanks to a replay challenge from Baker on a stolen base by Anthony Rendon, who was initially called out. The call was overturned, leading to the scoring outburst that was highlighted by Espinosa's first home run of the year.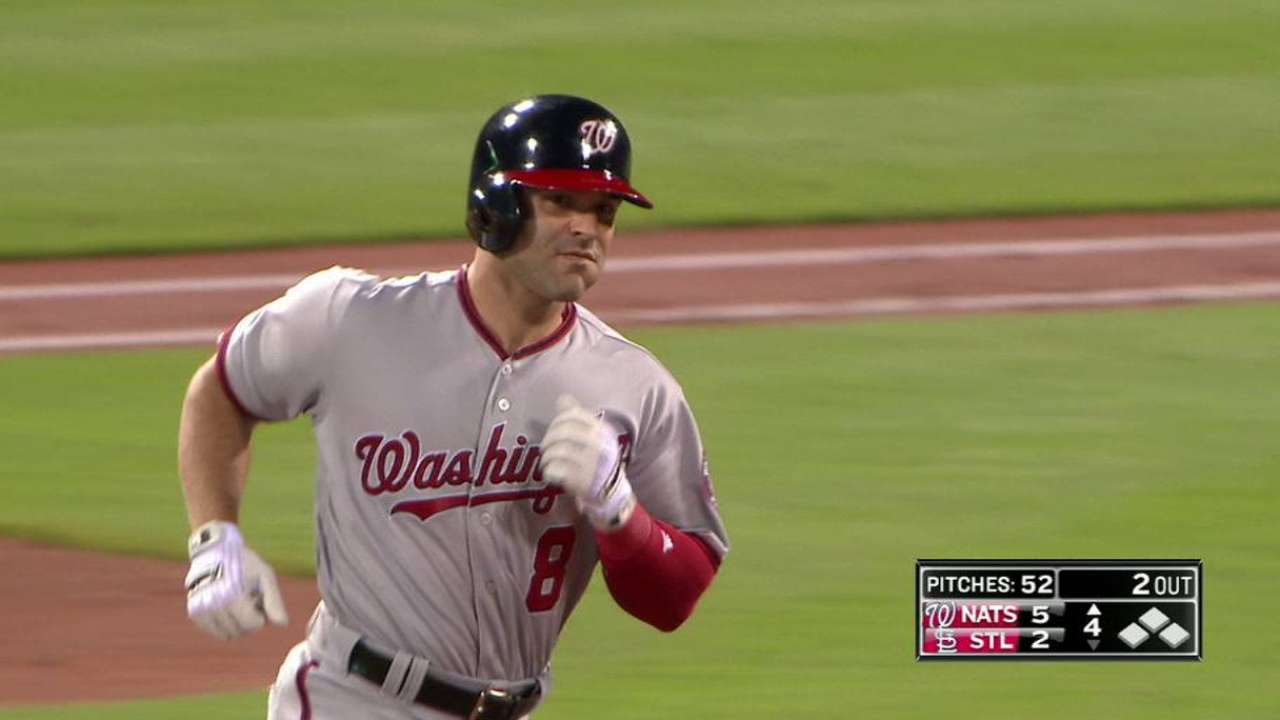 "I feel good. I've felt good," Espinosa said. "I've said that, I've felt comfortable. It was just a matter of continuing to trust everything and grind through at-bats. And when things turn my way, they turn my way."
Although Baker said it is not a perfect fit, Taylor was thrust into the leadoff role after Ben Revere landed on the disabled list after the first game of the season. Taylor said on Friday he was a bit jumpy to start the season, but now is feeling more comfortable at the plate.
"The last three days, I've honestly felt a lot better," Taylor said. "I'm seeing the ball better, and I'm more relaxed at the plate, a lot closer to how I felt in Spring Training [when he batted .453]. Hopefully it will turn into a few more hits."
Jamal Collier covers the Nationals for MLB.com. Follow him on Twitter at @jamalcollier. This story was not subject to the approval of Major League Baseball or its clubs.