Top prospect Fulmer crafts strong first impression
Given early cushion, Tigers righty allows two runs over five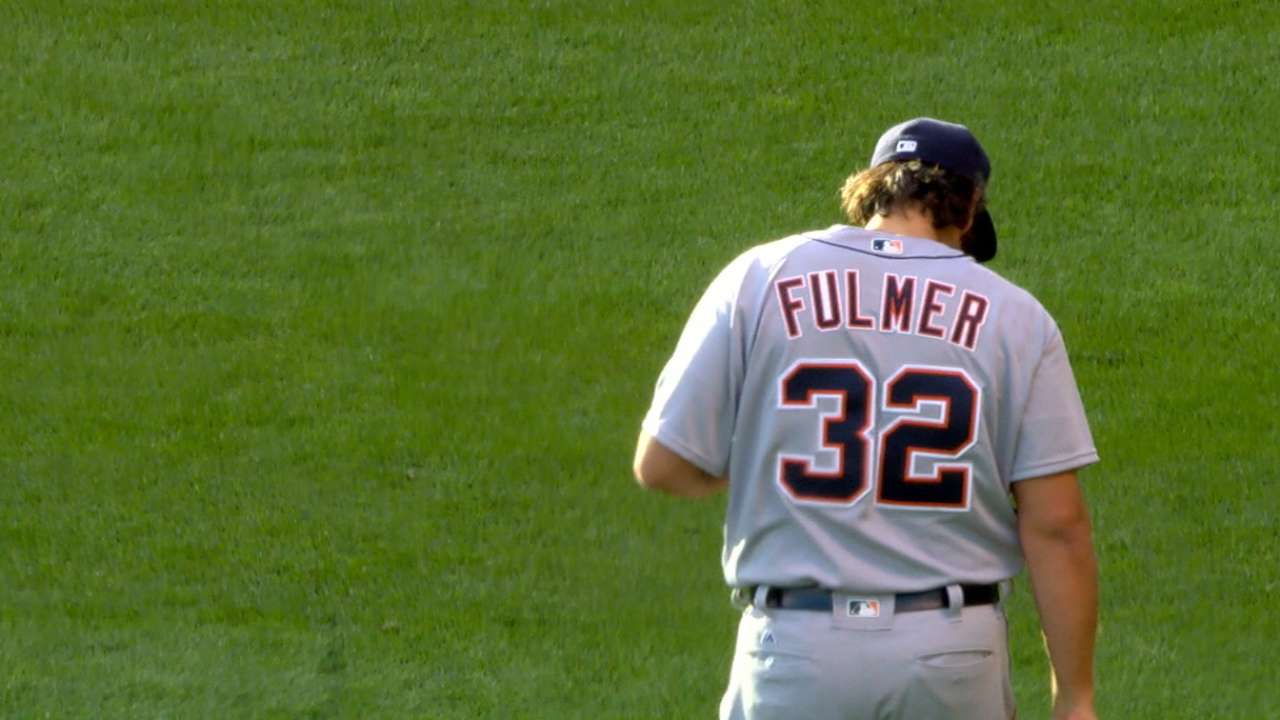 MINNEAPOLIS -- Throwing a 97-mph fastball for his first pitch, Tigers right-hander Michael Fulmer would have been understandably filled with adrenaline in his Major League debut.
Hitting 97 on the radar gun isn't unusual for the 23-year-old, though. In fact, Fulmer was quite composed, a trait seen from his catcher Bobby Wilson and manager Brad Ausmus well before Friday's 9-2 win over the Twins.
"I talked to him probably an hour before the game," Ausmus said. "He was pretty calm."
Fulmer pitched five innings and earned the victory, allowing two runs on seven hits. The 6-foot-3, 210-pounder walked one and struck out four.
Fulmer's fastball sat in the upper-90s to go with a hard slider, and he also mixed in a changeup. Fulmer retired the first batter he faced, Danny Santana, on a weak grounder back to the mound and struck out Brian Dozier for the second out.
"I just kept telling myself, 'Get the first batter of the game out,'" Fulmer said of his tactic for staying calm. "Once that happened, I kind of settled in. [Nick] Castellanos was over there at third. He came in after I got the leadoff hitter out and he was like, 'First one's down. It's the hardest one, so just cruise from here.'
Wow! What a memory. I will never forget this moment! Thank you for all the support! And a great team win! Thank you @tigers fans! The best!!

- Michael Fulmer (@MFulmer12) April 30, 2016
"I just tried to keep the emotions in check and felt I did a pretty good job of that. All these guys just told me to breathe and relax, and everything worked out very well."
Fulmer is ranked as the No. 1 prospect in the organization and the No. 50 prospect in the game, according to MLBPipeline.com. A first-round Draft pick in 2011 by the Mets, Fulmer was starting for Shane Greene, who was placed on the disabled list with a blister on his right middle finger.
Fulmer was acquired by Detroit along with Luis Cessa last season in the trade that sent outfielder Yoenis Cespedes to the Mets.
Friday, Fulmer got the chance to show he can hold up his end of the trade.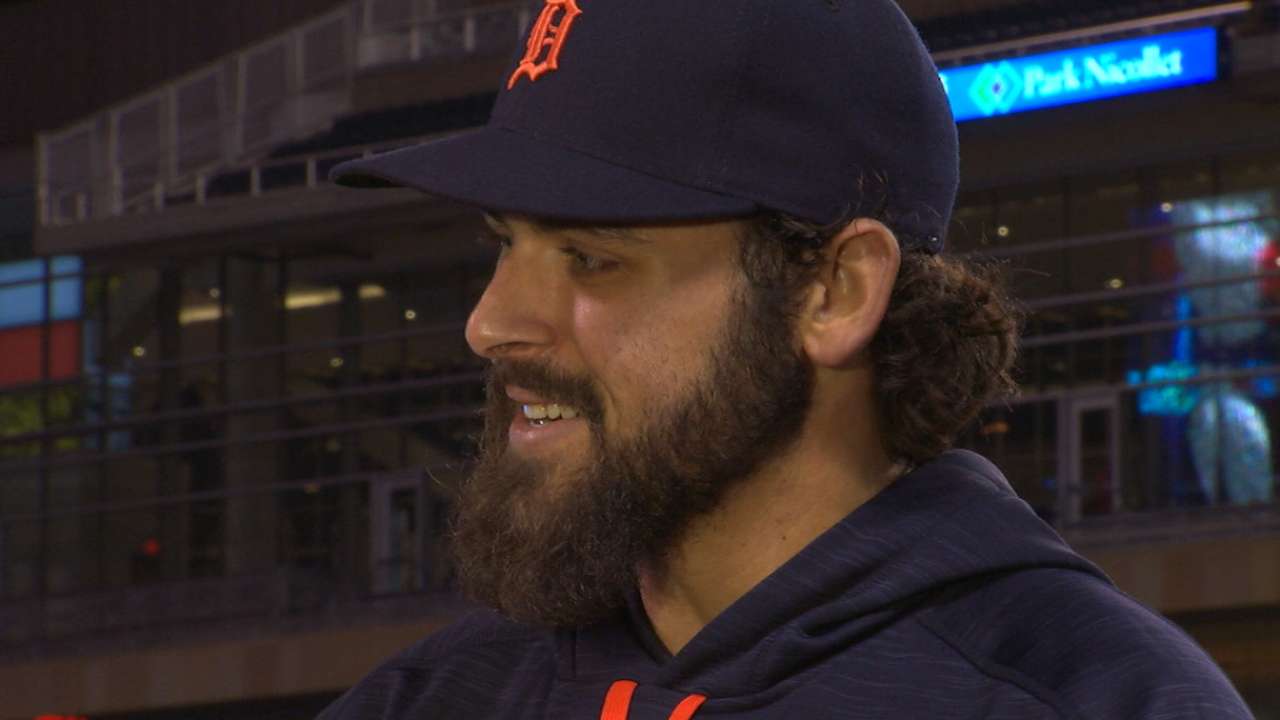 "That was all him," Wilson said. "I was just making sure I caught it."
Wilson and Fulmer were learning each other as the game went along.
"You see 97, 96, 97 on the board, it's a little easier to figure it out," Wilson said. "He knows how to pitch. He's not just a flamethrower. He knows how to pitch, how to command his pitches. That made it a lot easier."
Fulmer had his wife, parents, brother and other family and friends in the stands. He said the experience was just how he had dreamed, and he came away with even more confidence.
"I think fastball command is the biggest thing I can learn from this," Fulmer said. "It's just nice to know I can get big league hitters out. All the confidence is there now. The first one's out of the way and looking forward to the next."
The Tigers haven't decided when, or where, his next start will be. Fulmer was 1-1 with a 4.11 ERA and 20 strikeouts in 15 1/3 innings at Triple-A this year.
"We'll see," Ausmus said when asked if Fulmer's next start will be with Detroit. "Fulmer did his job, so he's going to put pressure on us, obviously. No decision's been made."
Brian Hall is a contributor to MLB.com based in Minneapolis and covered the Tigers on Friday. This story was not subject to the approval of Major League Baseball or its clubs.