Adjusting to right field, Twins' Sano robs Miggy
Natural third baseman says he's enjoying transition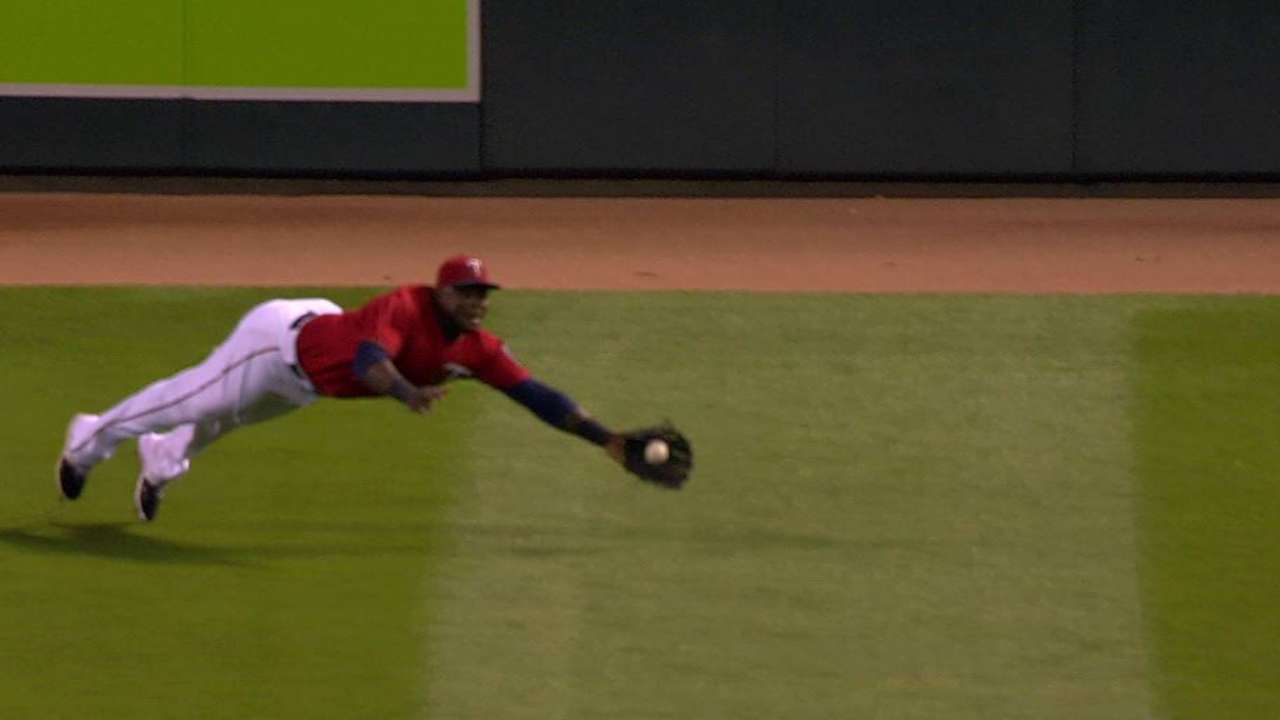 MINNEAPOLIS -- After his team gave up a season-high 18 hits in a 9-2 loss to the Tigers on Friday, Twins manager Paul Molitor didn't have many things to be pleased about.
But he couldn't help but be impressed -- and crack a joke -- about a great diving catch down the right-field line made by Miguel Sano to rob Miguel Cabrera of a hit to end the top of the seventh inning. It was Sano's first start in right field since Monday after making back-to-back starts at his natural position of third base, but it was evidence he's making progress in right.
"I'm not sure what the Richter scale showed on that one," Molitor said with a laugh about his 6-foot-4, 260-pound right fielder's diving catch. "But it was probably the best play he's made in the first month. I tried to remind him you can have fun playing the outfield, too. It was a nice play."
It was the 17th start for Sano in right this year as he makes the transition from the infield. He's had his fair share of misplays as he learns his new position, including an error on a missed line drive April 19, but he believes he's improving after working daily with first-base coach and outfielder instructor Butch Davis.
"I've been working really hard," said Sano, who hit an RBI double in the loss. "Every day I'm trying to do something different and better. Whenever, I'm in the field, I'm trying to make every play."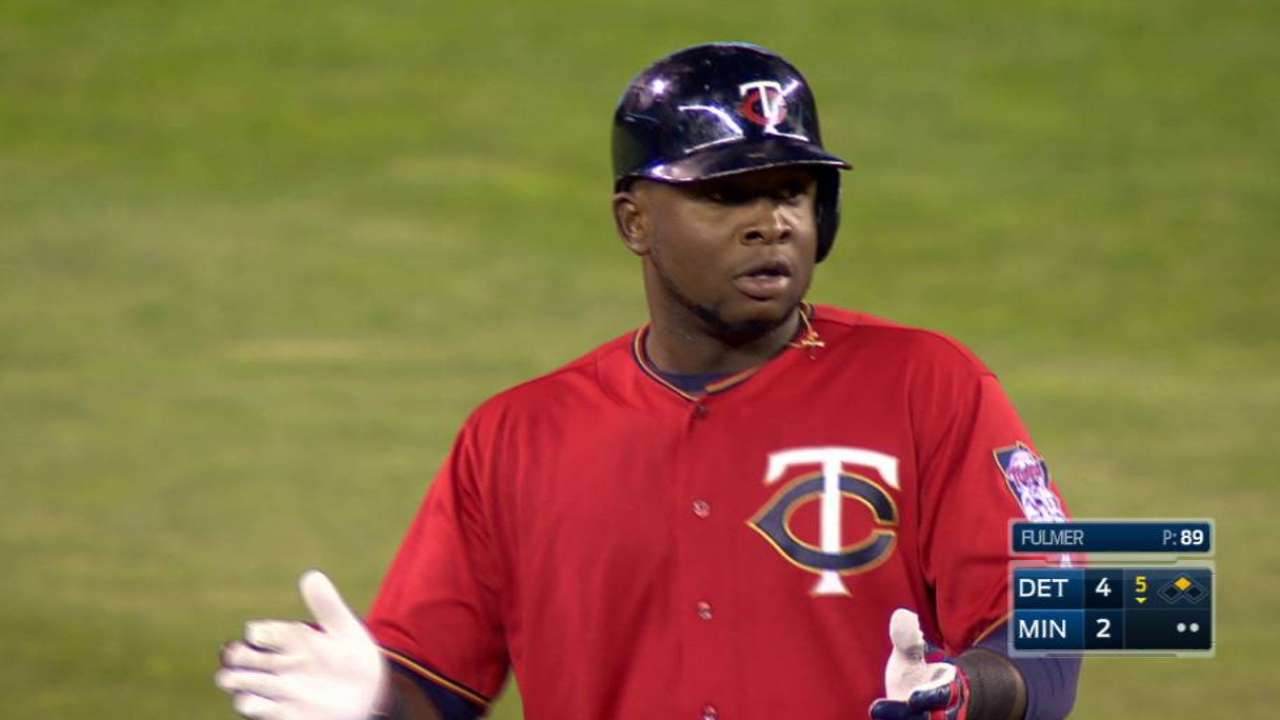 Sano was reluctant to get too excited explaining his diving catch, considering the result of the game, as he said he was just reacting to the sinking liner. He added that Cabrera didn't say anything to him after the play, but that Cabrera flashed a big smile even after being robbed.
"I just dived and caught the ball," Sano said. "I'm just trying to make every play, like when I play third base, too."
It was a good sign for the Twins, as Sano won't have the chance to play much third going forward, as third baseman Trevor Plouffe is on track to return from the 15-day disabled list Tuesday. Sano's made three starts at third in Plouffe's absence, and has looked comfortable with a few nice plays on slow rollers, but said he has to embrace his new position in right.
"It's fun playing right field," Sano said. "I try to keep it fun the whole game. Because if you have fun, you can do anything."
Molitor also complimented Sano for a strong throw home in the first, as he nearly threw out Victor Martinez at home on a sacrifice fly from Nick Castellanos. Sano caught the ball in deep right field, but almost got Martinez.
"He made a nice throw on the tag play, but it was just a little too deep," Molitor said. "But that's one thing he's done well. He's made good throws when he's had chances. His arm has played out there, for sure."
Rhett Bollinger has covered the Twins for MLB.com since 2011. Read his blog, Bollinger Beat, follow him on Twitter @RhettBollinger and listen to his podcast. This story was not subject to the approval of Major League Baseball or its clubs.