Brewers tripling their fun among top GIFs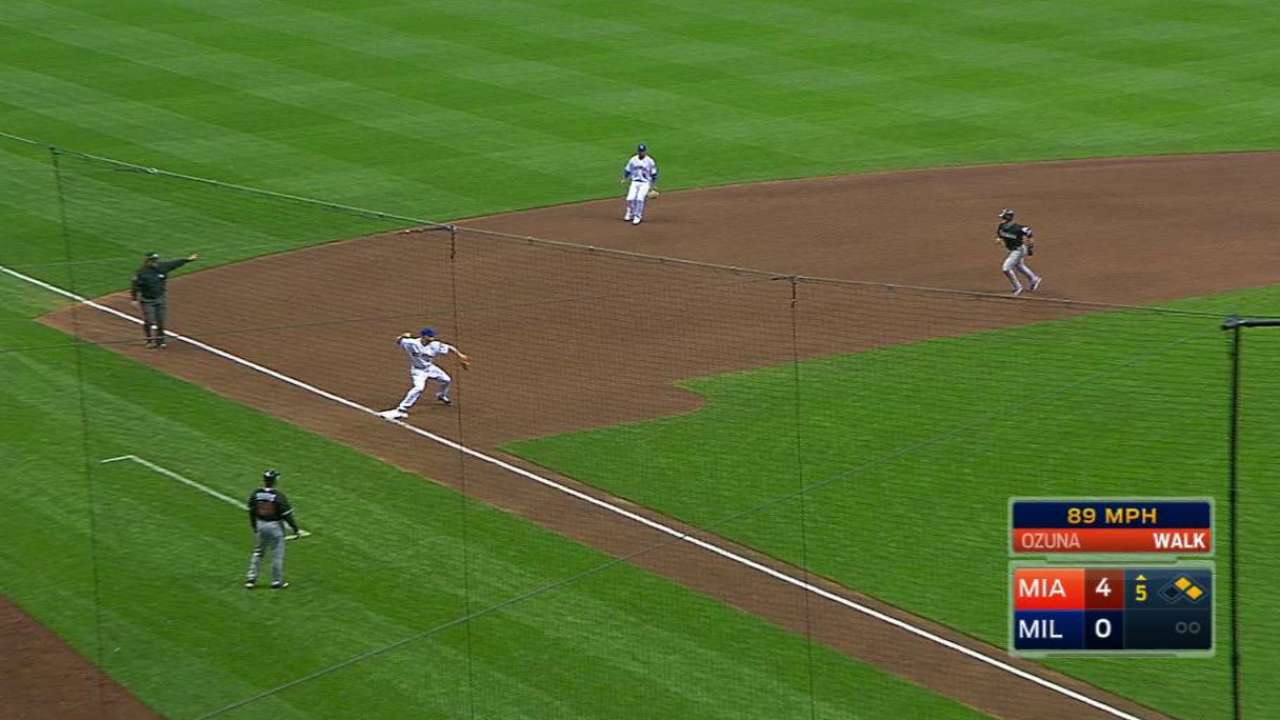 Here are the top GIFs from Friday, courtesty of @MLBGIFs.
1. Brewers turn triple play:
The Brewers go around the horn for the second triple play of the season, their first first since Aug. 15, 2011.
2. A-Rod gives young fan his bat after homering:
When Andy Moss was diagnosed with cancer last year, he hoped to take his son, David, to Fenway Park to meet his hero, David Ortiz, but sadly he passed away in late September. For his 8th birthday Friday, David made his father's wish come true, meeting Ortiz and taking home a souvenir from Alex Rodriguez, who promised David his bat if he hit a home run only moments before doing just that.
3. Mets score franchise record 12 runs in an inning
The Mets offense caught fire in the third inning against the Giants, setting a new franchise record for most runs scored in a single inning by pushing 12 runners across.
4. Papi hugs young fans after homering (the fans were Kevin Millar's kids)
Ortiz put his club ahead with a two-run homer in the 8th inning against the rival Yankees, then celebrated by hugging former Red Sox teammate Kevin Millar's kids.
5. Trevor Story ties MLB rookie record for most homers in the month of April
Story goes deep for the 10th home run of his young career, tying Jose Abreu's Major League record for most home runs by a rookie in the month of April.
Chad Thornburg is a reporter for MLB.com. This story was not subject to the approval of Major League Baseball or its clubs.