Allen defends bold approach vs. Howard late
Indians reliever allows walk-off home run in series opener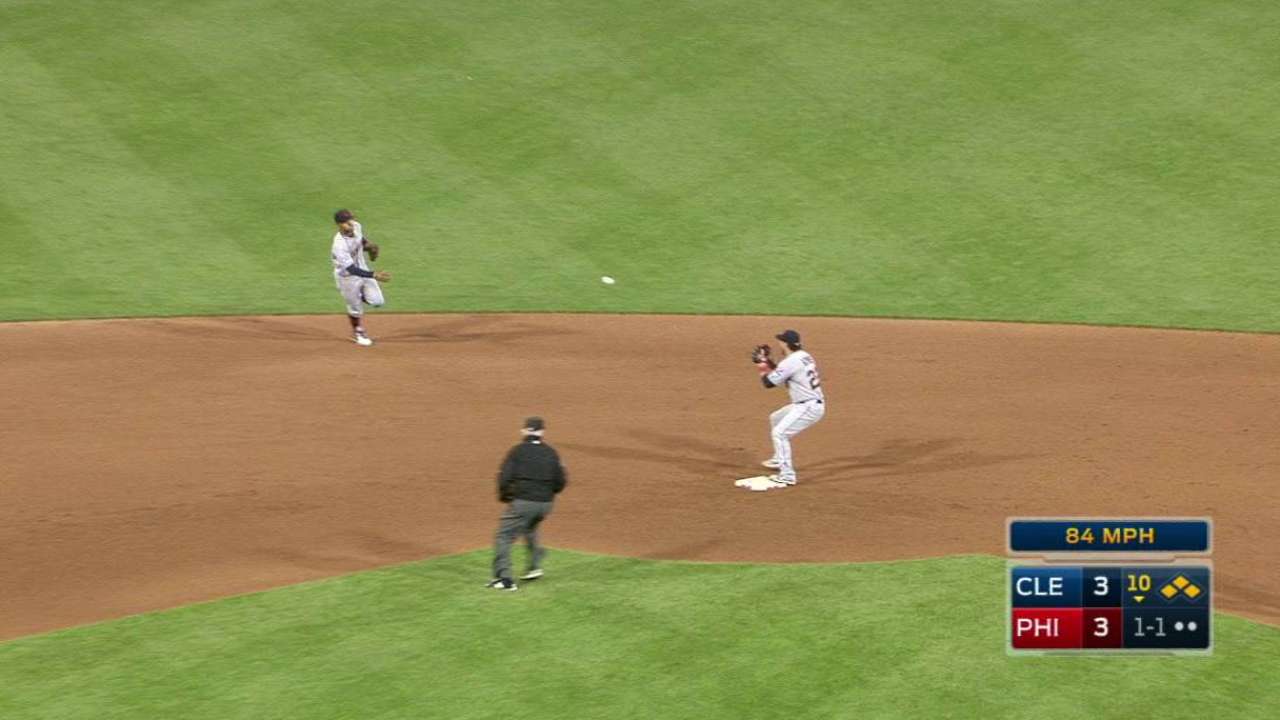 PHILADELPHIA -- Cody Allen doesn't blame anyone but himself.
With Ryan Howard having worked a 3-2 count in the 11th inning on Friday night at Citizen's Bank Park, Allen said he put himself in a bad spot. That bad spot led to Howard clocking a walk-off solo home run to right field, giving the Phillies the series opener, 4-3, and their fourth straight win.
"I had to attack him," Allen said. "I wasn't going to walk him. They'd probably pinch-run and possibly get him into scoring position. … I just had to hope he'd hit it at somebody.
"Tonight he didn't."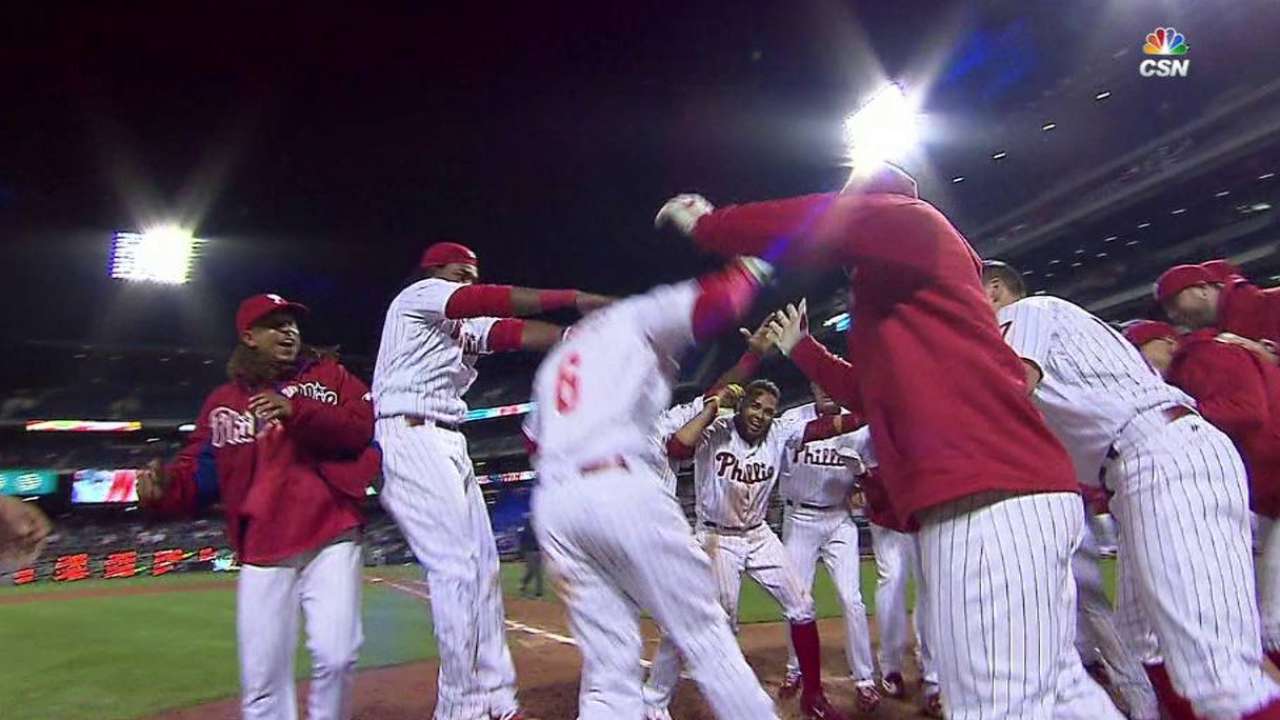 Just before giving up the home run, though, Allen was the hero. Manager Terry Francona called on his closer the inning prior to get Cleveland out of a bases-loaded, one-out jam, and he did just that.
After Jeff Manship allowed two hits and walked a batter, Allen entered and struck out Freddy Galvis. Two down. Then he got Maikel Franco to ground out softly to short. Allen wasn't done yet, though. Then he had to sit in the dugout and watch as the Indians went three up, three down in the top of the 11th.
Then on the sixth pitch in the bottom of the 11th, Howard ended the game.
Despite typically throwing only one inning per appearance, Allen said longer outings are usually beneficial for him.
"In the past, lengthier outings like this have helped me," he said. "Throwing some more pitches, getting up and getting down, just being able to get out there and feel some stuff out. It's not something that bothers me."
Since he debuted in 2012, Allen has gone more than an inning 43 times. He's given up a run in eight of those outings, and just three times has it been more than one run.
Francona doesn't have any regrets about sending his closer out for a second inning.
"In a game like that, you're going into the 11th inning and you're tied, he's our best [option]," Francona said. "It's kind of hard not to."
After giving up the walk-off to Howard, Allen now owns a bloated 6.97 ERA. He's lost three games. That, however, is all part of being a reliever, he said.
"I've given up runs before. I've given up walk-offs before," Allen said. "It's the life of a guy who pitches in a bullpen. You've gotta get over it and get on."
Francona said similarly that he doesn't think the rough start to the season will have any effect on Allen's confidence.
"I don't," Francona said. "I think he's a pretty tough kid. Since I've been here, he's pitched in a lot of tough situations."
Evan Webeck is a reporter for MLB.com based in Philadelphia. This story was not subject to the approval of Major League Baseball or its clubs.