Sinker could make Sanchez elite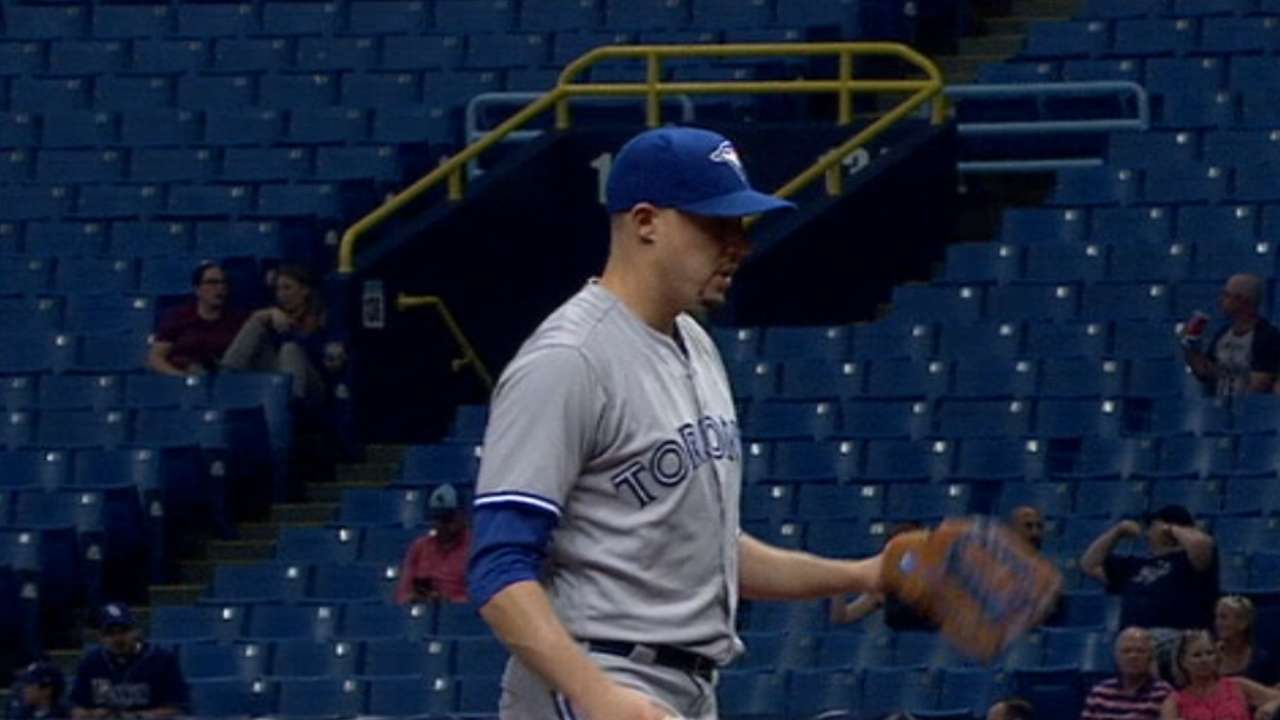 ST. PETERSBURG -- Whenever Aaron Sanchez takes the mound, there seems to be a watchlist surrounding around his command, but it's the quality of strikes that might matter more than anything else.
Prior to Friday night's 6-1 victory over the Rays, Blue Jays manager John Gibbons talked at length about the issue of location. The walks weren't to blame for Sanchez getting roughed up in his last start, but the location of his sinkers in the zone.
Sanchez has the ability to become one of the best pitchers in the American League when his sinker is down and away from the heart of the plate. That's where it was against Tampa Bay, and the end result was seven scoreless innings that were borderline dominant.
"He was as good as it gets tonight," Gibbons said. "The first couple of guys leading off getting hits, he must have got [ticked] off or something when he went through the heart of their lineup.
"He was strong all night. He really was. He struggled a little bit that last half of the last outing, but if you take all of his outings besides that one, he has been very, very good."
Sanchez's previous outing against the A's was a different story. Oakland took a noticeably aggressive approach, and, instead of trying to wait for the walk, the A's attacked early and often. With Sanchez struggling to locate his sinker low in the zone, that led to a career-high six runs over 4 1/3 innings.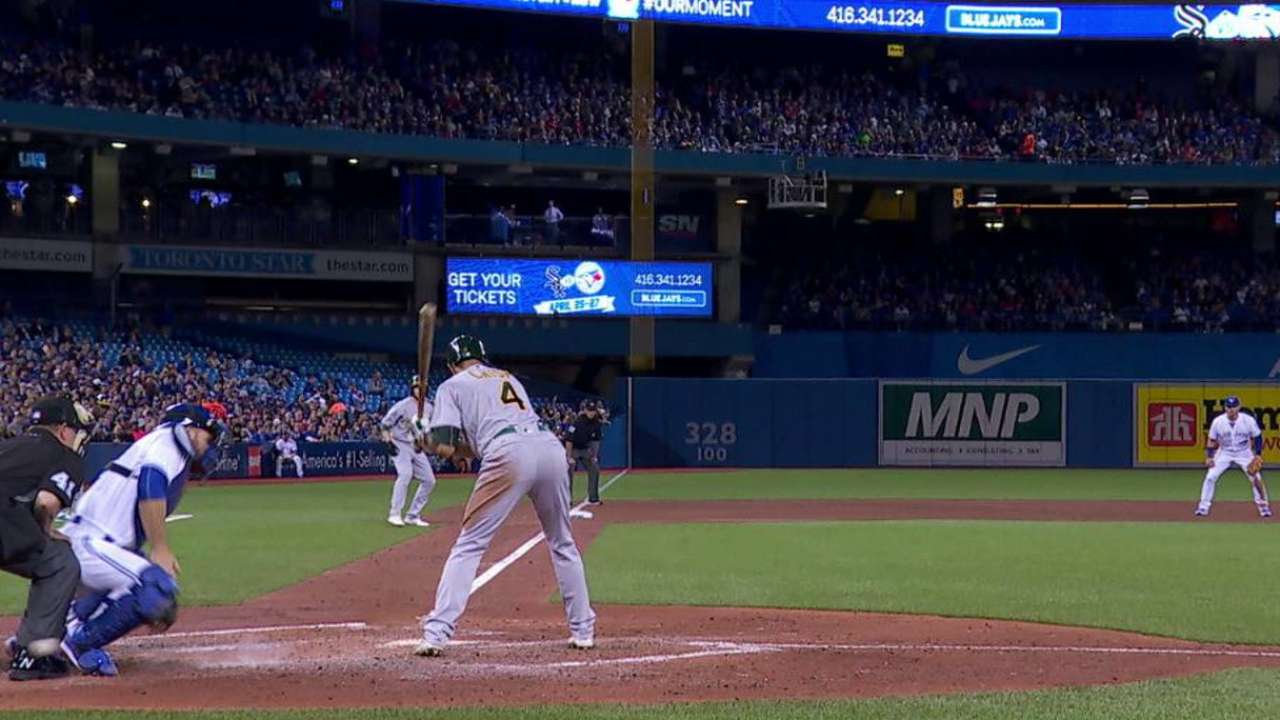 There were no signs of those issues against the Rays. Sanchez made an adjustment between starts and came out firing in the second scoreless outing of his starting career. He has now held opponents to two earned runs or fewer in seven of his last eight starts dating back to last season. Sanchez is proving why Toronto used him in the rotation this year instead of the bullpen.
Sanchez did walk two batters Friday night, but he also struck out six and allowed just six hits. After a pair of singles in the first inning, Sanchez allowed just one more baserunner -- Logan Forsythe in the fifth -- to reach scoring position. For the most part, Sanchez cruised the entire night.
"I was bad against Oakland," Sanchez said. "[My sinker] was flattening out. I wasn't staying on top of the baseball. Tonight [was] totally different.
"That was something that was a huge key going into our side and going into this week. But it's just about being conscious and doing it, instead of not doing it, really."
Gregor Chisholm has covered the Blue Jays for MLB.com since 2011. Follow him on Twitter @gregorMLB and Facebook, and listen to his podcast. This story was not subject to the approval of Major League Baseball or its clubs.