MLB.TV slate features deGrom-Cain, Yanks-Sox
Right-hander makes first Citi Field start since April 8, Zimmermann takes on Twins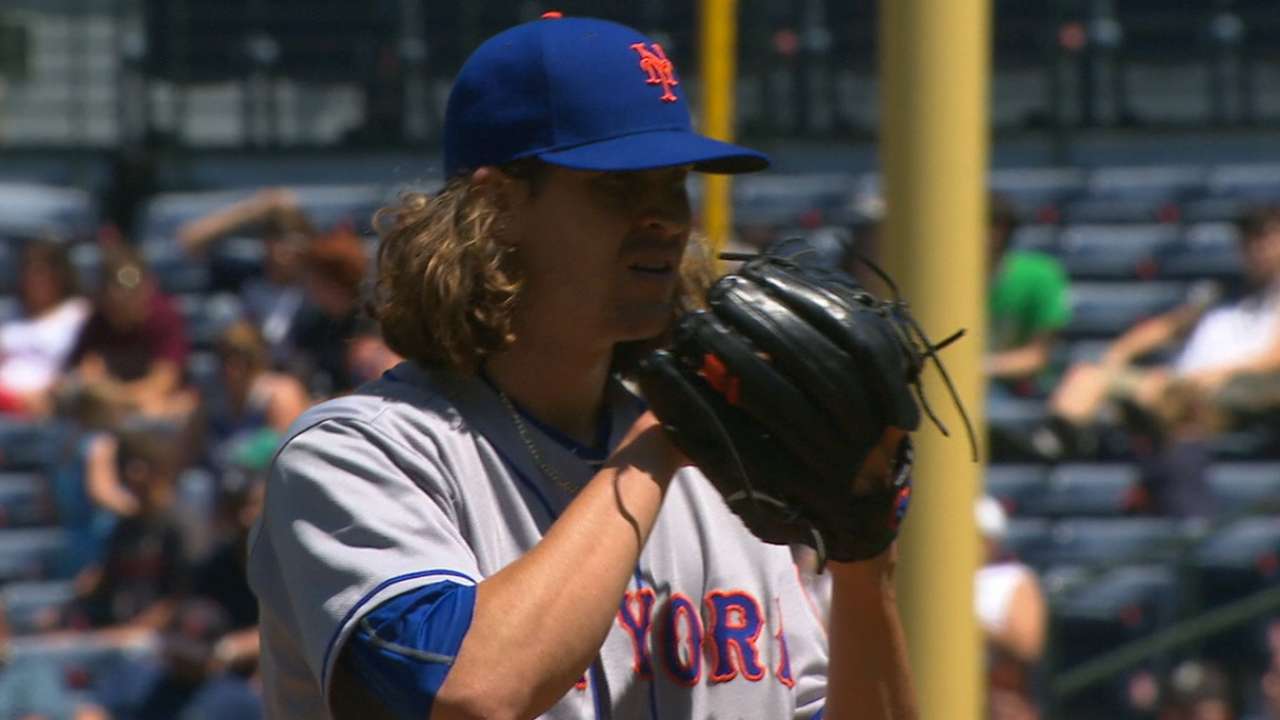 A marquee National League matchup, top starting pitching and the second Red Sox-Yankees rivalry game highlight Saturday's slate of games, available on MLB.TV.
Mets right-hander Jacob deGrom takes the mound against San Francisco's Matt Cain at 4:05 p.m. ET, as the reigning NL champs take on the always-dangerous Giants. In Minnesota, the Tigers' Jordan Zimmermann puts his season-opening four-start win streak on the line against the Twins, while the resurgent Mat Latos does the same for the White Sox against the Orioles in Baltimore.
Aces Chris Archer and Zack Greinke, after early-season struggles, also take the mound in their respective games hoping to showcase their top form. And, of course, Boston and New York square off at Fenway Park.
MLB.TV Premium returns with the same features as last year, but at $109.99, it is a full 20 bucks cheaper than the 2015 cost. This package has the best value and provides access to more than 400 devices and a free subscription to the MLB.com At Bat Premium app (a $19.99 value). It offers the best picture quality ever -- a new 60 frames per second -- for supported devices. Monthly signups for MLB.TV Premium are now underway as well for $24.99.
The new MLB.TV Single Team package is also now available as an $84.99 yearly subscription. You can watch a single team's live out-of-market games in full HD.
Here is a look at what to watch for on Saturday in the Majors (all times ET):
Heavyweight bout: SFG@NYM, 4:05 p.m.
The Mets, NL pennant winners a season ago, take on the Giants, the 2014 World Series champs, in the second of three games at Citi Field. All-Stars start on both sides, with the 2015 All-Star deGrom toeing the rubber for the Mets opposite San Francisco's three-time All-Star Cain.
deGrom is off to a fine start, although he's only made a pair of starts around the birth of his son, Jaxon, and as he dealt with a lat issue. Still, he's only allowed a single run in each outing, although his velocity is down from the heat he was throwing in last year's Midsummer Classic.
"I'm very, very pleased," Mets manager Terry Collins said after deGrom returned to the rotation against the Braves on Sunday. "He got after it, and came out and gave us a good game. Hopefully, we can move on."
Cain, on the other hand, hasn't been so sharp. The 12-year veteran is 0-2 with a 6.43 ERA in his four starts, and he couldn't get out of the fifth inning in a pair of them.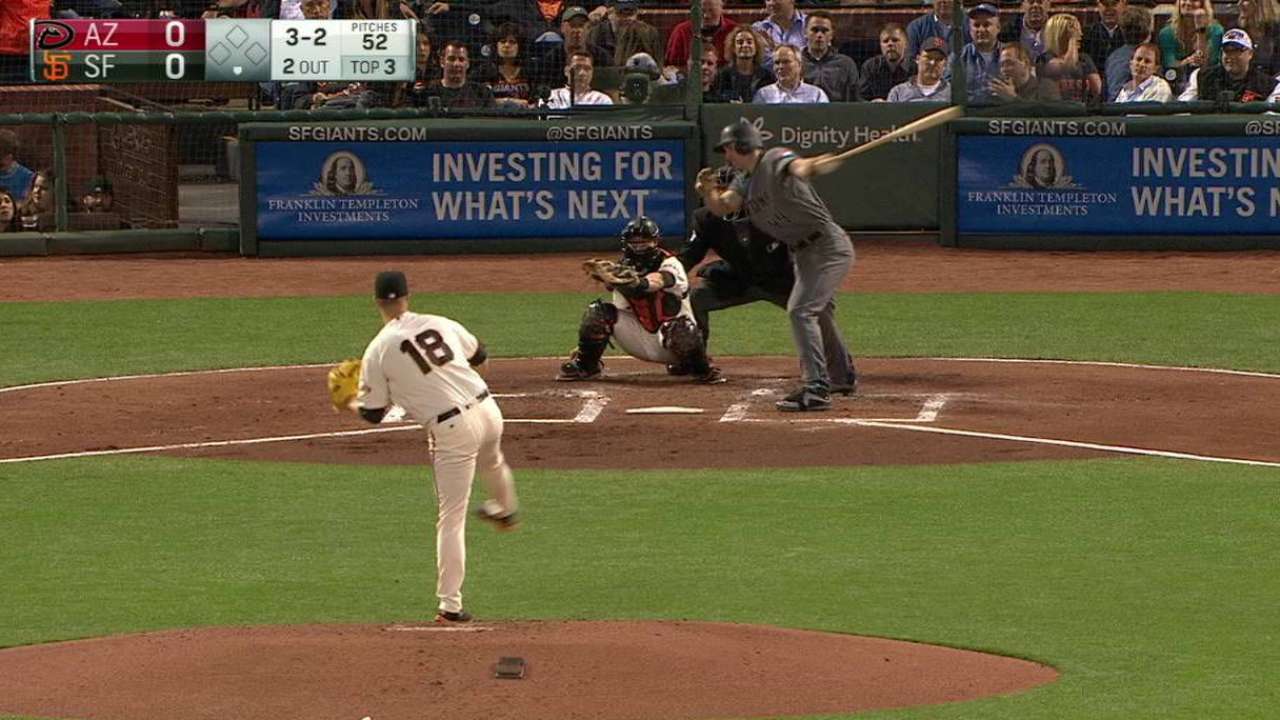 Stat that matters: deGrom is averaging 92.1 mph on his fastball this season, according to FanGraphs, compared to 94.9 mph a year ago. The velocity of his secondary offerings is similarly down.
Five in a row?: DET@MIN, 2:10 p.m.; CWS@BAL, 7:05 p.m.
Zimmermann and Latos take their 4-0 starts on the road on Saturday. For Zimmermann, who threw a no-hitter in 2014 and was an All-Star in '13 and '14, a strong opening run isn't a shock, although it still would've been hard to predict his minuscule, Major League-leading 0.35 ERA that's led to an undefeated record in a Tigers uniform.
"I had a good little stretch going," Zimmermann said after allowing his first run as a Tiger in his last start. "Unfortunately it ended tonight. Hopefully I can start a new one."
Latos is much more of a surprise. The 28-year-old bounced around with multiple teams in 2015 before signing with Chicago this offseason. Now he's sporting a 0.74 ERA and a four-start win streak of his own, helping the White Sox to the best record in the American League.
Stat that matters: Zimmermann, who opened the season with three straight scoreless outings, has only allowed a single earned run so far in 2016. Latos has allowed just two earned runs.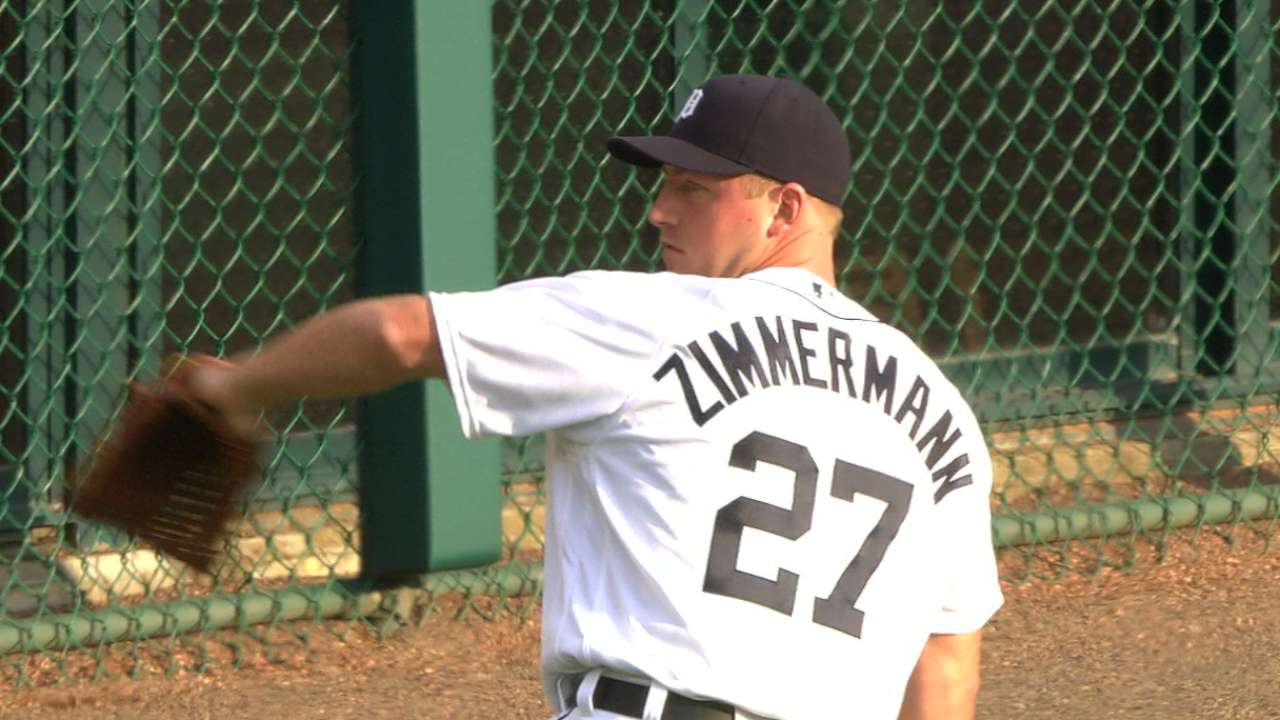 Aces wild: TOR@TB, 6:10 p.m.; COL@ARI, 8:10 p.m.
Archer and Greinke, front-end starters who've had rocky starts, take the mound in their home ballparks on Saturday, hoping they look more like aces. Archer will have to contend with the heavy-hitting Blue Jays at Tropicana Field, while Greinke hosts rookie sensation Trevor Story and the Rockies.
Archer, at least, looked dominant in picking up his first win in his last start, when he pitched 6 2/3 shutout innings against the Orioles and struck out 10, by far his best outing of 2016. Greinke, on the other hand, regressed his last time out. After a pair of sharp outings following two poor ones to open the season, Arizona's big-ticket offseason signing allowed seven runs to the Cardinals.
"I thought I did all right," Greinke said. "It's kind of embarrassing that I gave up seven runs thinking you did all right."
Stat that matters: Greinke has allowed seven earned runs twice in his first five starts with the D-backs, and 21 earned runs overall. He allowed seven earned runs total all of last April with the Dodgers, and didn't allow his 21st earned run of the season until July 26.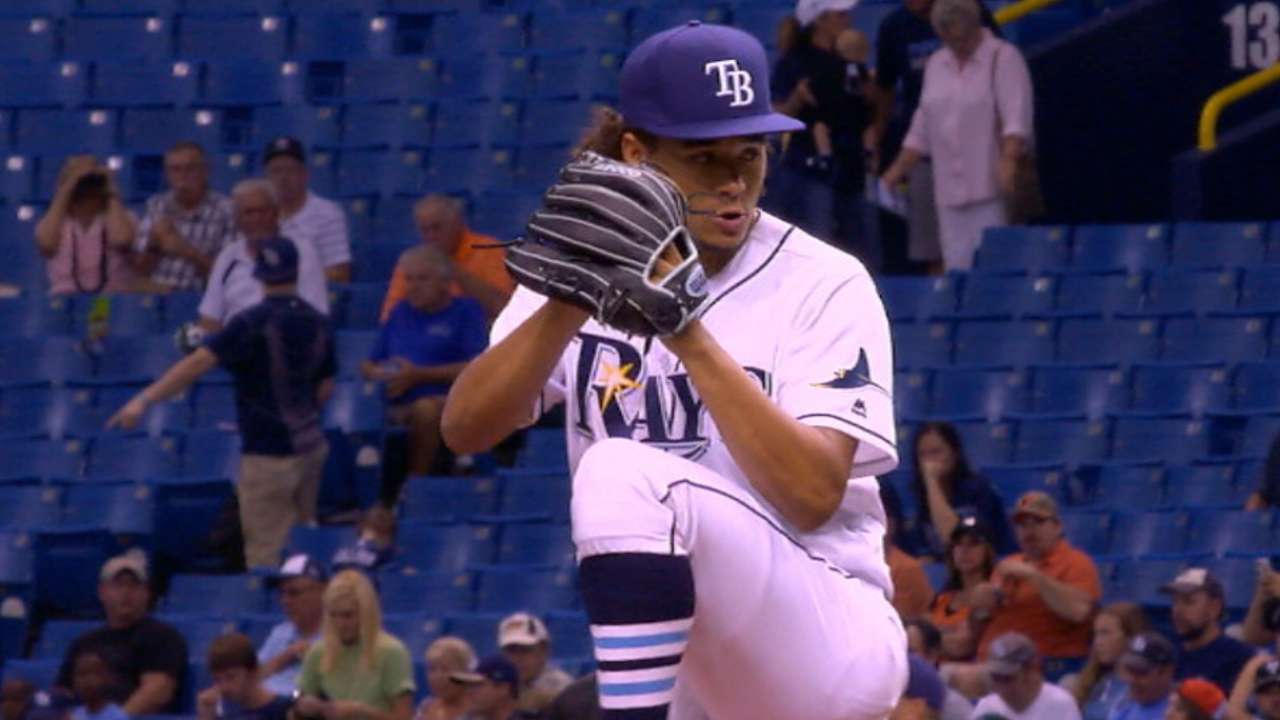 Rivalry, Round 2: NYY@BOS, 7:10 p.m.
The Yankees and Red Sox met for the first time in 2016 on Friday, and the AL East rivals play the middle game of the series in Boston on Saturday. Saturday's matchup features New York right-hander Michael Pineda (1-2, 6.95 ERA) against another starter who's still perfect -- Red Sox sinkerballer Rick Porcello, who's won his first four starts, with a 3.51 ERA, and is looking to make it five.
Stat that matters: Friday's series opener between the two ballclubs marked the 2,138th time the Red Sox and Yankees met in the storied franchises' histories.
MLB.TV Premium subscribers get the Mosaic View -- split screen or quad, available on PC or Mac only. That always comes in handy, especially when scoreboard-watching looms. MLB.TV Premium and MLB.TV Single Team subscribers both enjoy HD and both will get real-time highlights and player stats automatically loaded moments after they occur (only for the game you are watching with MLB.TV Single Team, and for all games with MLB.TV Premium).
David Adler is a reporter for MLB.com based in New York. Follow him on Twitter at @_dadler. This story was not subject to the approval of Major League Baseball or its clubs.