Pirates reinstate Hughes, option Scahill
Infielder Kang back in lineup for Triple-A Indianapolis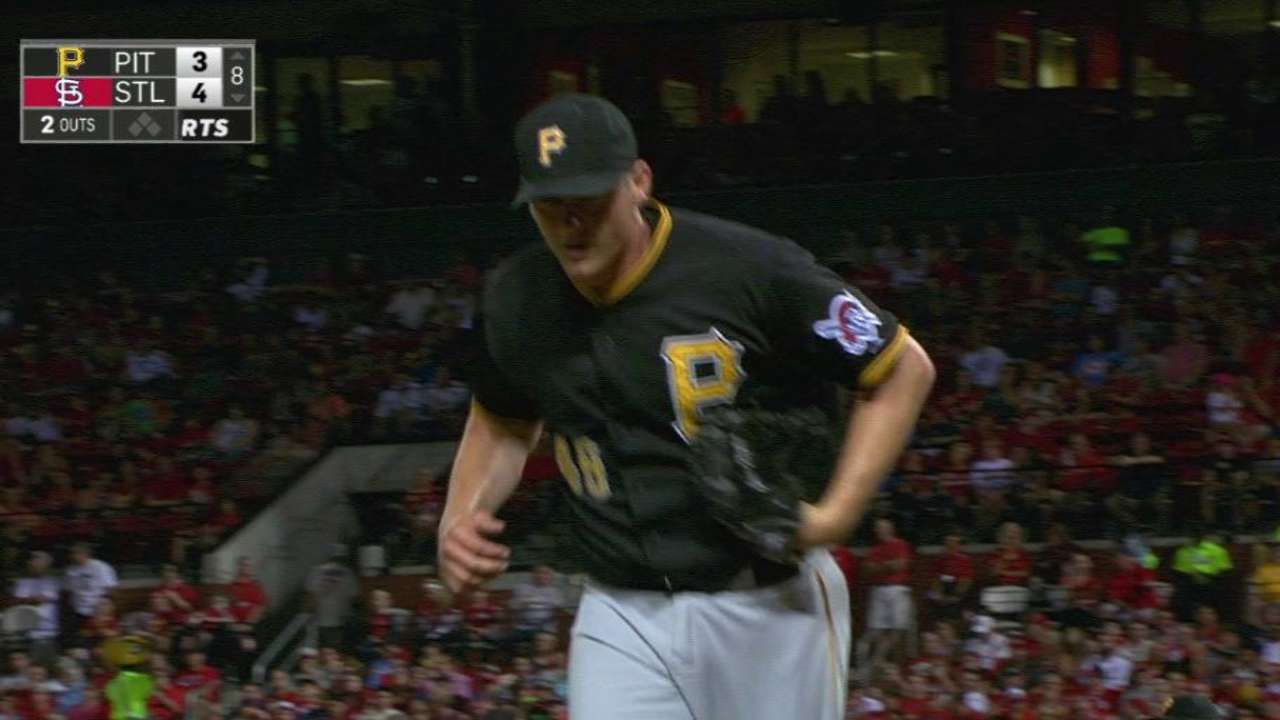 PITTSBURGH -- The Pirates on Saturday reinstated reliever Jared Hughes from the 15-day disabled list and optioned fellow relief pitcher Rob Scahill to Triple-A Indianapolis.
Hughes joined the Pirates at PNC Park on Friday as the club returned from a 10-day, nine-game road trip through San Diego, Phoenix and Denver. But the right-hander had not officially returned from his Minor League rehab assignment with Triple-A Indianapolis.
Sidelined since Spring Training by a strained left lat, Hughes said he felt strong after making four appearances for Indianapolis.
Hughes, who posted a 2.28 ERA over 76 appearances last season, gave up five runs on seven hits and three walks during his rehab assignment.
"I think he's been shown where he needs to go," Bucs manager Clint Hurdle said Friday. "He's had success as far as delivery, repeatability and stuff. ... He's ready to go."
Around the horn
• Infielder Jung Ho Kang (recovering from left knee surgery) was back in the lineup for Triple-A Indianapolis on Friday night. Kang began his rehab assignment on April 18 and began the day 3-for-25 with four walks, a home run and three runs scored in eight games.
• Setup man Neftali Feliz was not available out of the bullpen Friday night. The right-hander appeared in three of the Bucs' past four games and threw a combined 76 pitches.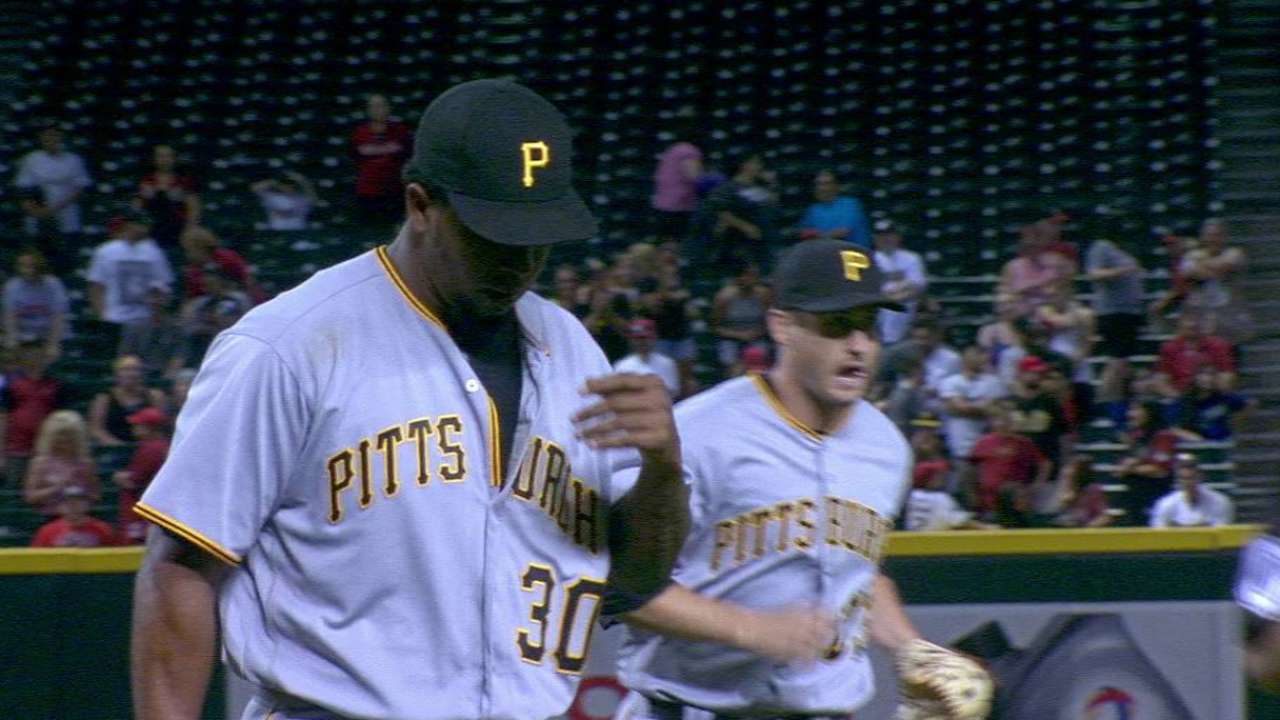 • The Pirates entered Friday night with 119 runs in April, surpassing their most recent high of 116 (April 2008). The only other time the Bucs scored more than 116 runs during the first month of the season was when they plated a club record 131 in 1996.
• How effective has Pittsburgh's offense been? Consider the OPS-plus statistic, which accounts for ballpark effects and evaluates players relative to the rest of the league. A 100 OPS-plus is league-average, and each point in either direction represents one percentage point above or below average.
All 12 of the Pirates' active hitters began Friday with an OPS-plus above 107, and nine of them -- Matt Joyce, Sean Rodriguez, Gregory Polanco, Jason Rogers, Starling Marte, Chris Stewart, Andrew McCutchen, John Jaso and Francisco Cervelli -- were above 120.
Adam Berry has covered the Pirates for MLB.com since 2015. Follow him on Twitter at @adamdberry. This story was not subject to the approval of Major League Baseball or its clubs.