Ventura: Danks will start despite struggles
Veteran lefty will make next scheduled appearance despite dropping 7 straight
BALTIMORE -- White Sox manager Robin Ventura said that John Danks will remain in the rotation and plans to give the struggling left-hander his next start on Wednesday.
Danks allowed six earned runs on nine hits -- both season highs -- and slipped to 0-4 on the season with a 7.25 ERA in Thursday's 10-2 loss in Baltimore. He's also dropped seven in a row dating back to last year, but Ventura said Danks will go when his turn comes up again against the Red Sox.
"He was just in the middle of the plate last night," Ventura said. "I think he still has a good changeup and still battles and all that stuff. I know he's frustrated, but where we're at, we need him to battle, and at this point, that's what we're doing."
Danks now has given up 20 runs on 28 hits in 22 1/3 innings in his four starts this season. He's also allowed five home runs, and the long ball hurt again in Thursday's loss as Danks gave up back-to-back homers to Chris Davis and Mark Trumbo in a four-run third inning that put the Orioles in front to stay.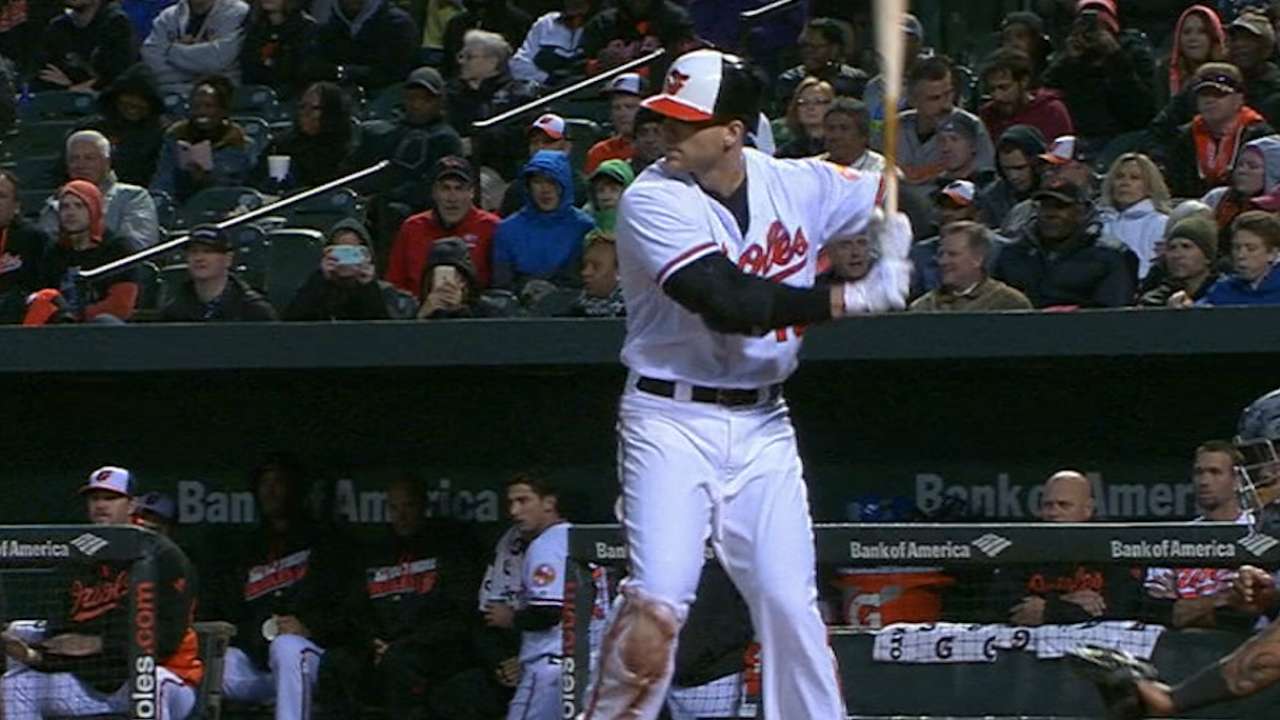 After Thursday's game, Danks was frustrated partially because the White Sox had won six in a row, and the 10-2 loss stopped that streak.
But Danks said that he's going to keep working and try to solve the puzzle this season has become. Ventura said Thursday that they're going to work to try and get the left-hander back to where he's been in years past.
And Danks agreed with the skipper that he's got to get better to help the White Sox.
"I'm not going to pout or anything," he said. "I never have and never will. It's not easy. Like I said, all you can do is work hard and get ready to take the ball."
Jeff Seidel is a contributor to MLB.com based in Baltimore. This story was not subject to the approval of Major League Baseball or its clubs.