MLB Plus debuts with Yankees-Red Sox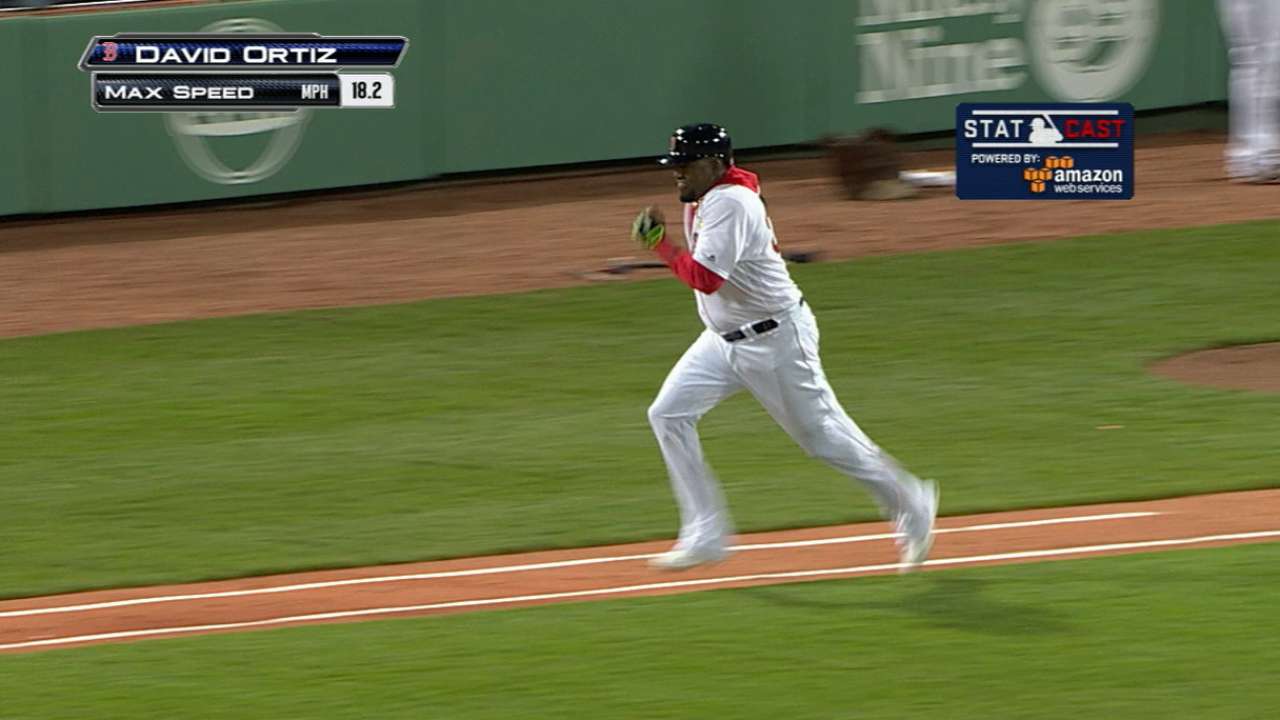 MLB.com introduced a new way to watch baseball Friday with MLB Plus, a data-driven online broadcast featuring Statcast™ and other advanced analysis.
MLB Plus debuted during Friday's matchup between the Yankees and Red Sox at Fenway Park, which Boston won, 4-2. It will be available as a companion to each MLB Network Showcase game this season, and you can catch the next installment during Saturday's Yankees-Red Sox game at 7:10 p.m. EST.
To get a sense of what you can expect, here's a look some of the highlights from the MLB Plus debut Friday:
A-Rod goes yard
Alex Rodriguez got the Yankees on the board first, launching his 691st career home run in the second inning. Henry Owens' 1-0 pitch rocketed off Rodriguez's bat at 107.7 mph, traveling 425 feet over the Green Monster in left-center.
"With his waning bat speed, he really, really likes that ball out over the plate, and they pitch him in, in, in," former Rays outfielder Fernando Perez said. "They did the same thing to Derek Jeter at the end of his career."
Even with the high exit velocity, Rodriguez's homer still wasn't the hardest-hit ball of the evening. Starlin Castro's triple two at-bats later claimed that honor at just over 109 mph. The difference was the launch angle; A-Rod's solo shot traveled at a 26.8-degree angle, allowing it to escape into the stands.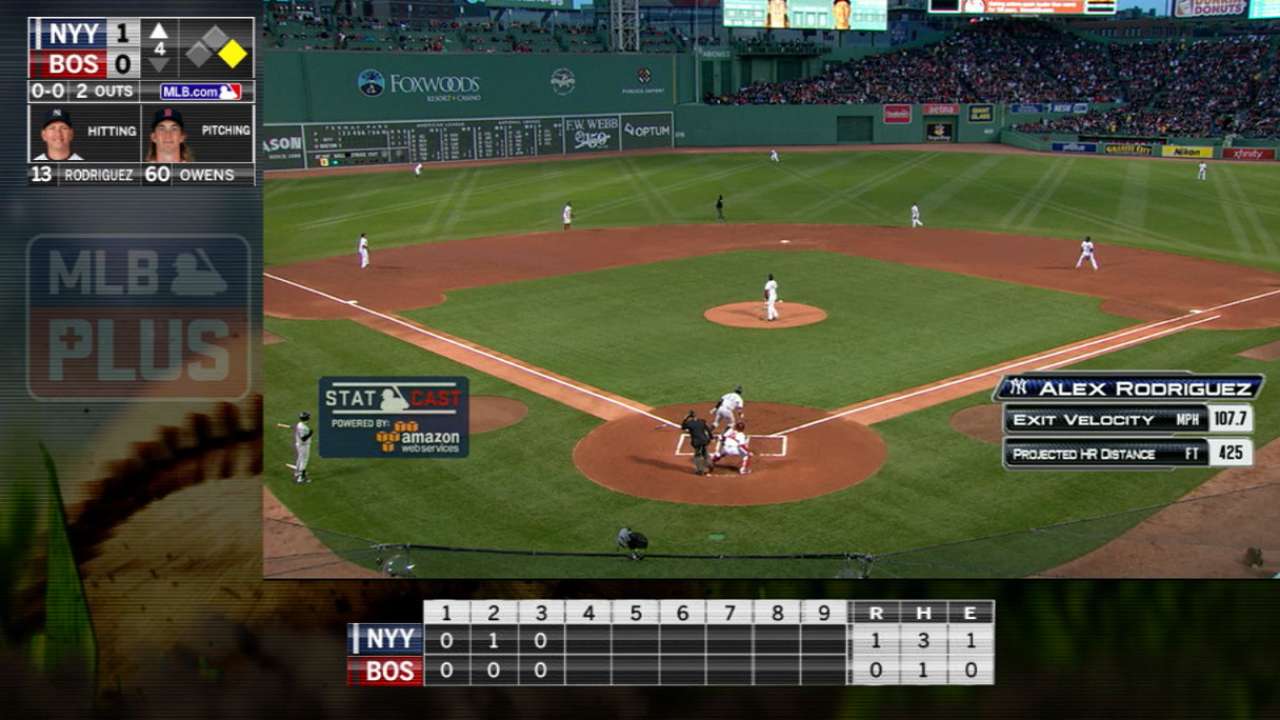 Holt throws home
Brock Holt delivered the first defensive highlight of the evening in the second inning, throwing out Castro at the plate. Holt's throw from left field traveled at 93 mph and was right on target. The 93 mph toss was the second-hardest throw in Holt's career.
"His starting pitcher hasn't come close to that all night," said Mike Petriello, MLB.com's stats analyst. "That's a great sign for Brock Holt, not a great sign for Henry Owens."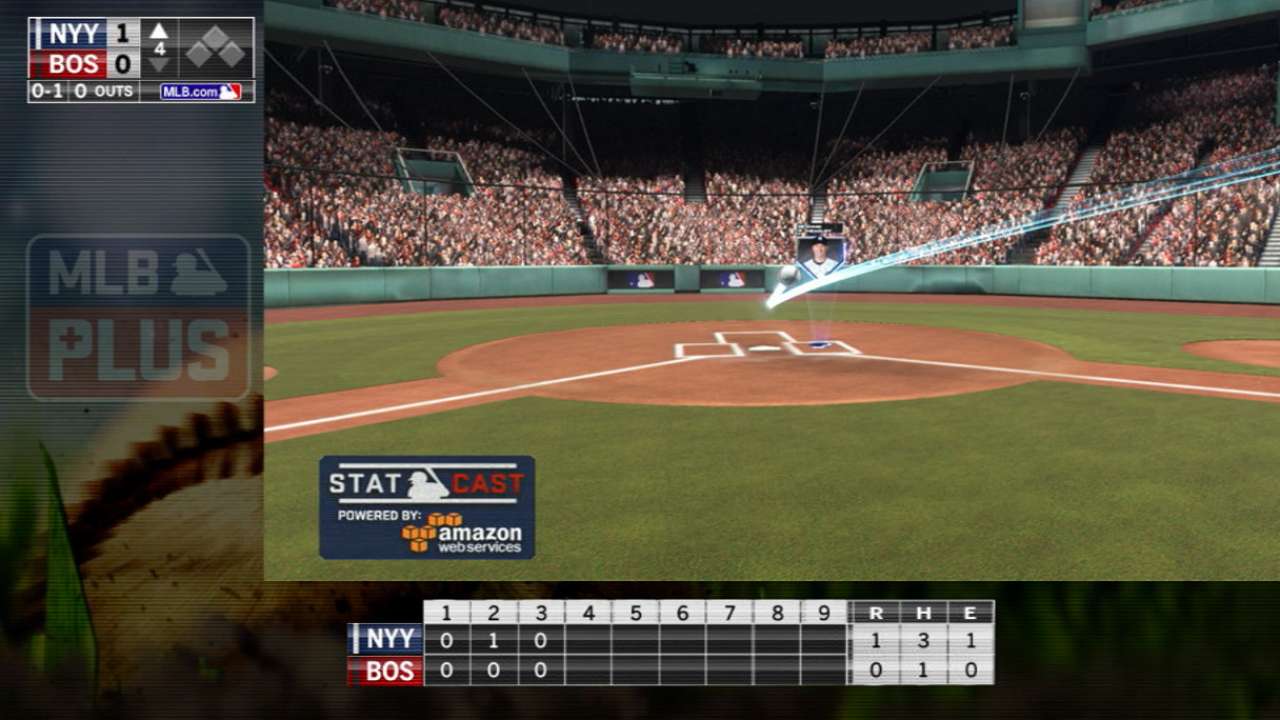 Ortiz hustles to first
Even at age 40, David Ortiz can still move. The veteran slugger beat the shift and legged out an infield single in the fourth inning. Ortiz's speed topped out at 18.2 mph and he reached first base in 4.77 seconds.
"That's max effort," Petriello said. "I think that's one of his top-5 home-to-first times."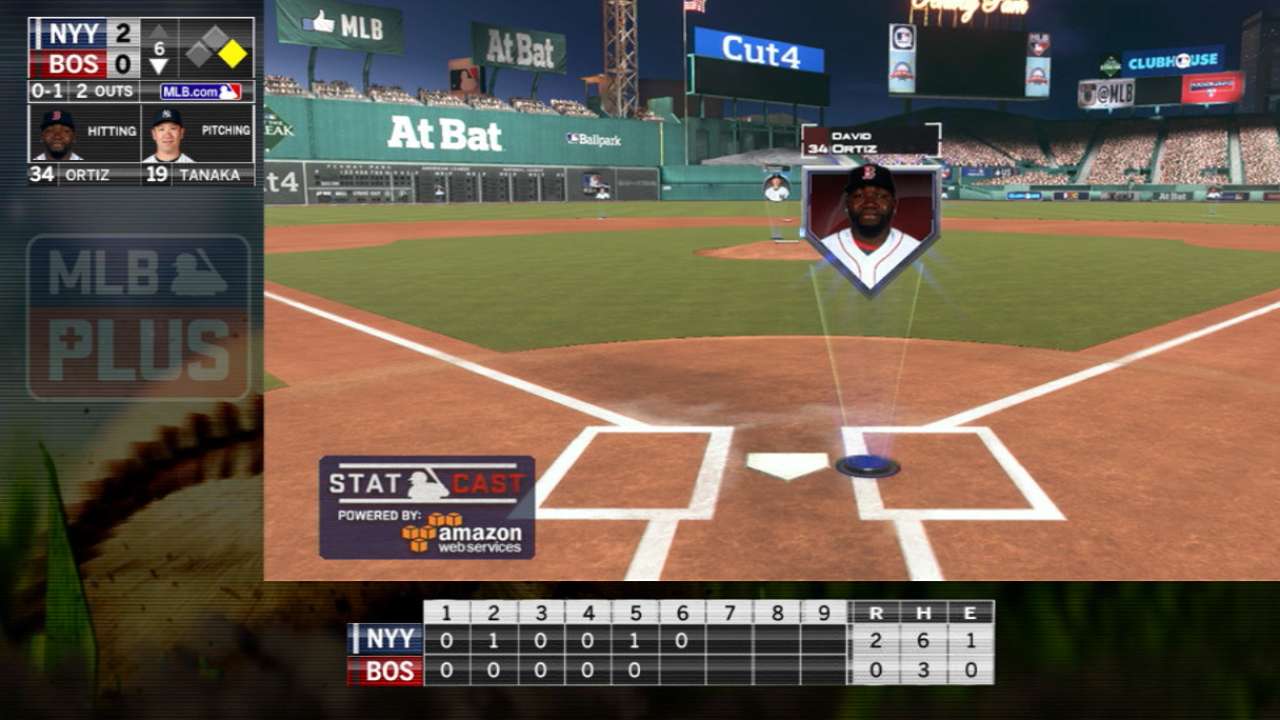 Ortiz takes Betances deep
Ortiz was the difference in this contest as the veteran slugger came through for the Red Sox with a go-ahead homer in the eighth inning. Ortiz's 507th career homer left his bat with an exit velocity of 103.9 mph and sailed 402 feet into left field.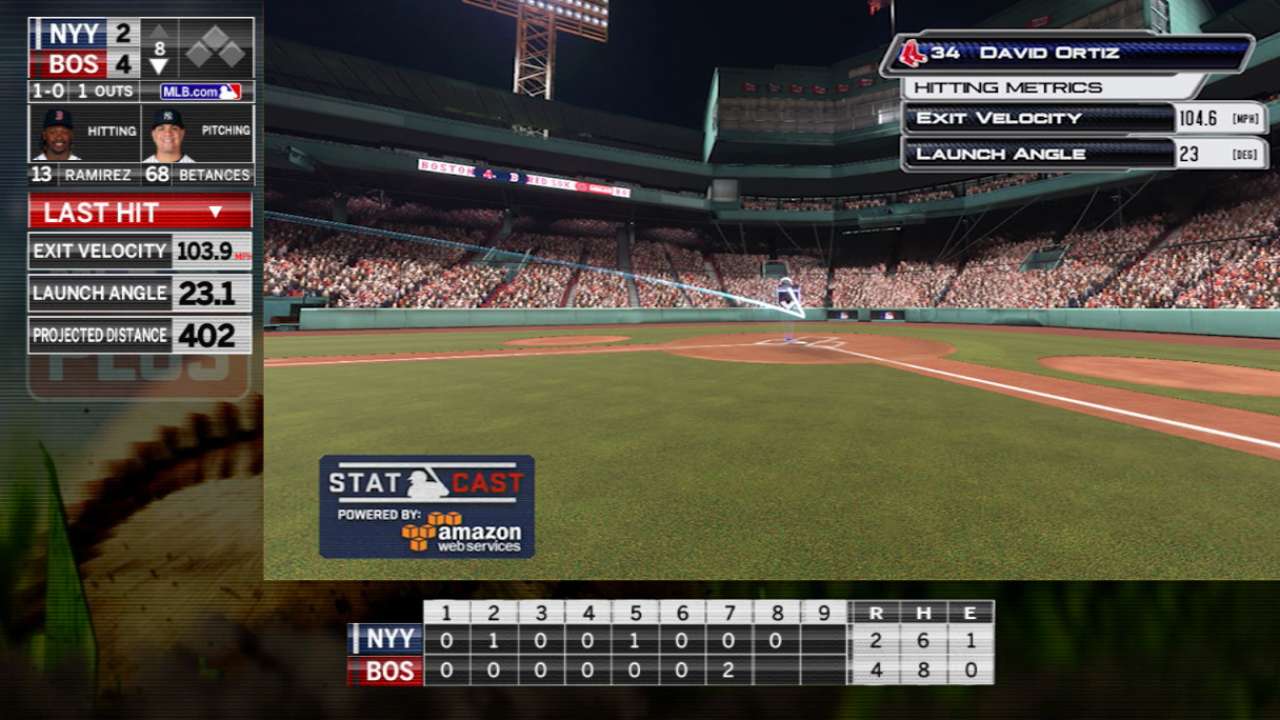 What made Ortiz's two-run shot especially impressive was that it came against Yankees reliever Dellin Betances' knuckle curve, which opponents were hitting just .099 against since the start of last season.
"This is what we're going to miss so much about David Ortiz, stepping up at the big moment," Leitch said. "This is what he does."
Chad Thornburg is a reporter for MLB.com. This story was not subject to the approval of Major League Baseball or its clubs.