Hicks likely to start Sunday vs. Price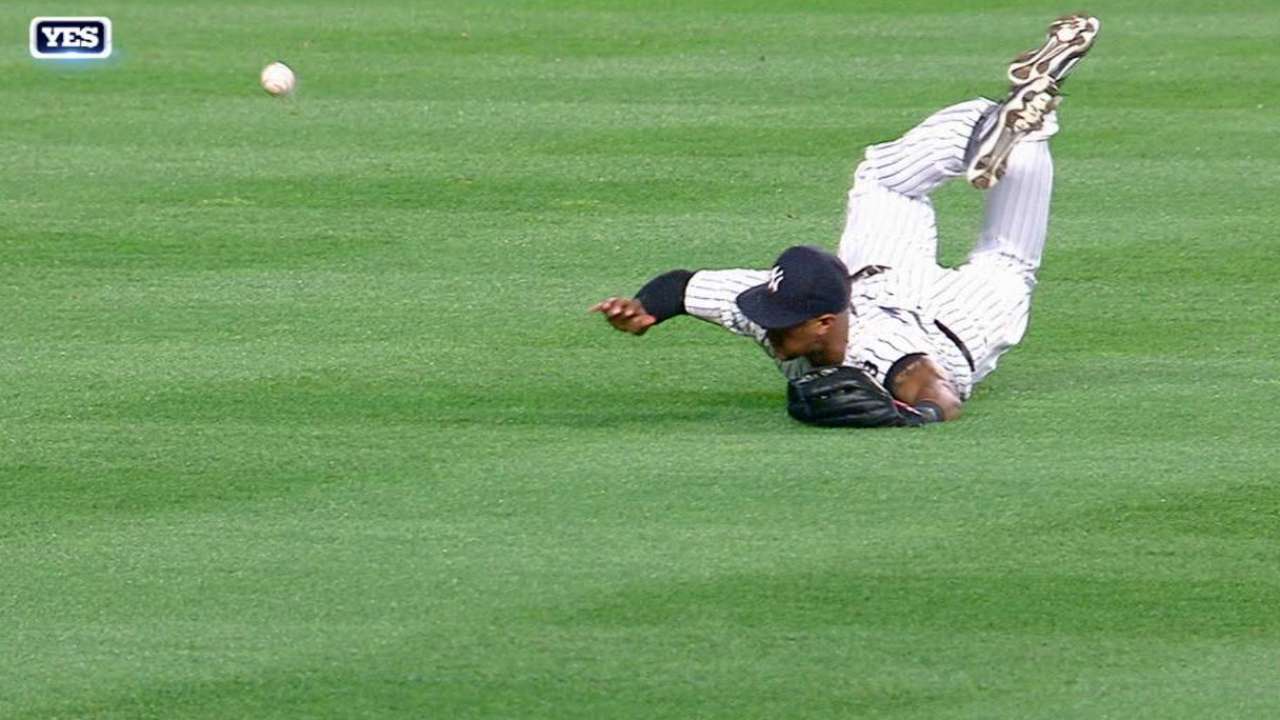 BOSTON -- Aaron Hicks is ready to return to action for the Yankees, just in time for the team's first regular-season look at David Price in a Red Sox uniform.
Yankees manager Joe Girardi said on Friday that Hicks will be available at any point of this weekend's series at Fenway Park, and he is a likely candidate to start in the series finale against the left-handed Price on Sunday.
"Definitely a possibility," Girardi said.
Hicks has not started since injuring his left shoulder attempting a diving catch in an April 22 game against the Rays, though a cortisone injection has helped him avoid a stint on the disabled list. He appeared as a pinch-runner against the Rangers on Wednesday, and Girardi said that he could have started Hicks on Friday but decided against it for "strategic reasons."
"[Hicks' absence] didn't really affect us a whole lot, in a sense," Girardi said. "We were using him against right-handers when he didn't start for defense. We didn't have a whole lot of leads in the last four days since he got hurt. That didn't affect us.
"You worry because there are times that you'd have him start; maybe you give someone a day off and they need a day off. His presence will become really important after we get through this stretch after we have the day off Monday. I think we've got 20 days in a row. So he's going to be in there."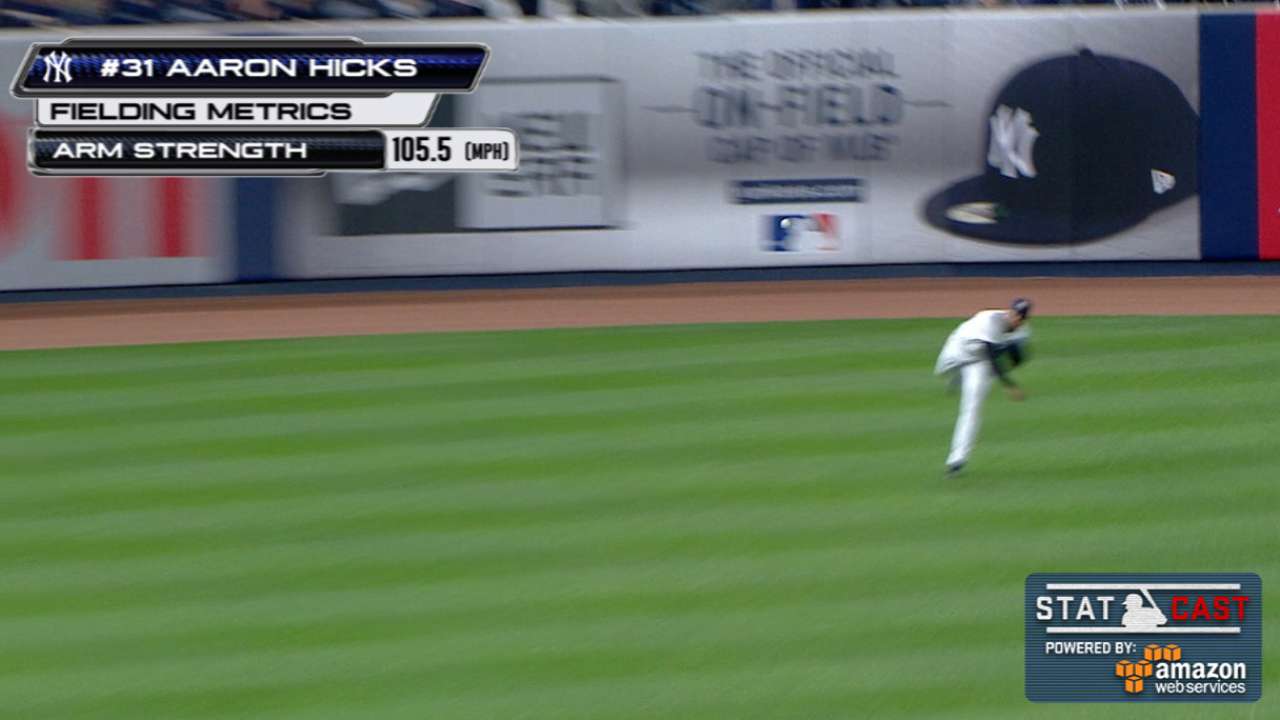 Hicks, 26, is hitting just .091 (2-for-22) in early duty with the Yankees, but he had made his presence felt on defense, including airing out the hardest throw recorded to date by Statcast™, a one-hop rocket to home plate on April 20 that was clocked at 105.5 mph.
Bryan Hoch has covered the Yankees for MLB.com since 2007. This story was not subject to the approval of Major League Baseball or its clubs.