Swihart left field experiment off and running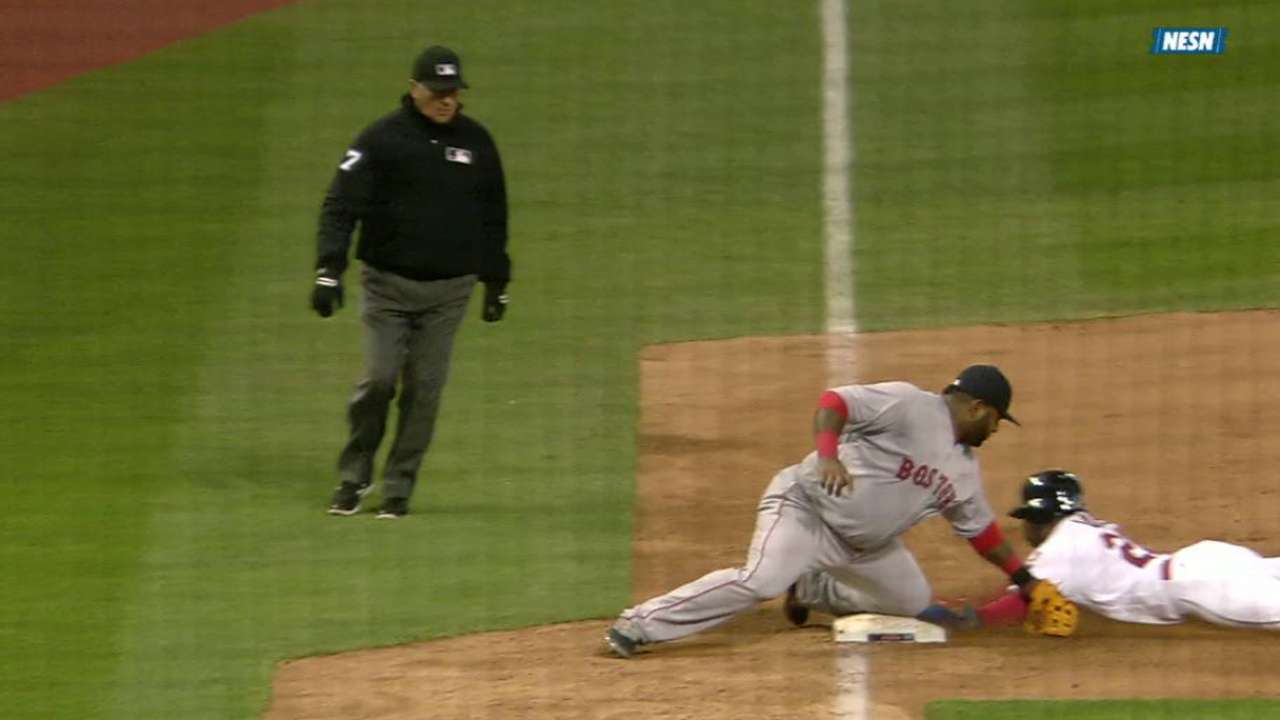 BOSTON -- Blake Swihart played his first professional game in left field on Thursday night for Triple-A Pawtucket, and the plan is for him to get reps out there roughly twice a week to see if it can be a realistic supplemental position.
"He had one attempt and I think the ball ended up in the lights and he recovered OK," said Red Sox manager John Farrell. "But it's just the first game after some [early] work. As we all are, a work in progress."
For now, the Red Sox still want Swihart to catch for the majority of the time. Though Farrell said the team is likely to call up a left-handed bat within the next day or two, it doesn't sound as if the switch-hitting Swihart will be returning to Boston that soon.
"I would say it's still important for him to get the reps defensively," said Farrell. "We wouldn't want him to come up here and not play more than half the week. I think that derails everything we're trying to accomplish currently."
Obviously, the difference between catching and playing left field is significant. But Swihart is putting in the work to make the adjustment.
"The footwork initially was something he kind of had to address," said Farrell. "We've had Billy McMillon, our outfield coordinator, in there to work with him. So it's been some of that first step read and jumps for his routes to get accustomed to. Here's a guy for the last four or five years, the game is coming to him. Now all of the sudden, he's reacting to balls off the bat. It's a completely different view of the game, so this is going to take some repetition in the outfield."
Ian Browne has covered the Red Sox for MLB.com since 2002. Read his blog, Brownie Points, and follow him on Twitter @IanMBrowne. This story was not subject to the approval of Major League Baseball or its clubs.