MLB.com Columnist
Roger Schlueter
Stats of the Day: Different streak for Arrieta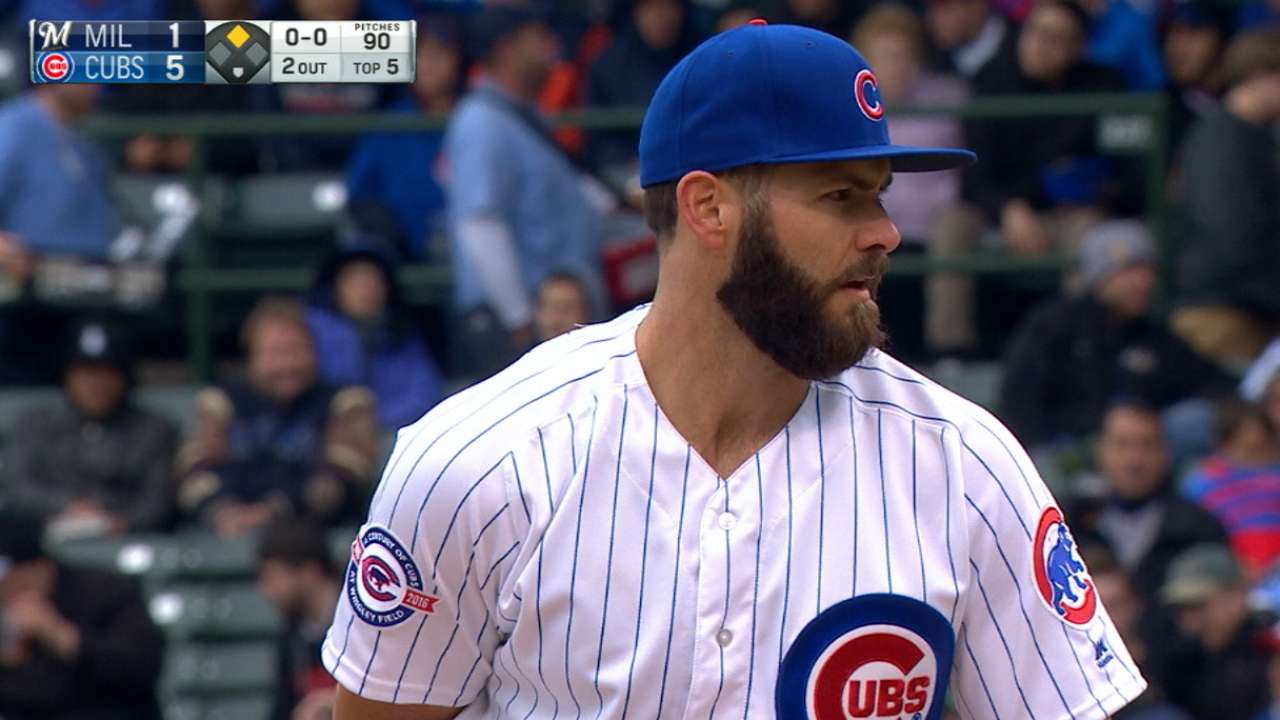 Here are four interesting items from around the big leagues on Thursday …
• Jake Arrieta surrendered a hit to the first batter of the Cubs' 7-2 win over the Brewers and allowed a run in the fifth inning in a five-inning performance that yielded him his fifth victory of the season. The hit quickly ended Arrieta's bid to join Johnny Vander Meer (1938), who remains the only pitcher with back-to-back no-hitters. The run in the fifth inning ended Arrieta's streak of scoreless innings at home at 52 2/3. The scoreless streak is the longest of its kind since White Sox righty Ray Herbert posted 54 consecutive scoreless in 1962-1963. The Cubs have won 18 straight games started by Arrieta -- the longest streak (according to the Cubs' game notes, via Elias) in franchise history. At 17, Arrieta's stretch had been tied with runs behind Pat Luby (1890-91) and Ed Reulbach (1906-07). Arrieta has won each of his last 16 decisions -- a mark that ties him with Rick Sutcliffe (1984-1985) for the longest by a Cubs starter.
The #Cubs have won @JArrieta34's last 18 regular season starts, a new franchise record! #W pic.twitter.com/XlgVNBFZWc

— Chicago Cubs (@Cubs) April 28, 2016
• Phillies leadoff hitter Odubel Herrera drew a walk in four plate appearances on Thursday -- a sequence that shifted the 24-year-old's walk rate for the year to 23.2 percent (22 walks in 95 plate appearances). For some context, there have been only three instances of qualifying players in age-24 or younger seasons finishing a campaign with a walk rate of at least 20 percent: Fred Carroll in 1889, with 20.5 percent (85 walks in 414 plate appearances); Ted Williams in 1941, with 24.3 percent (147 in 606); and Williams in '42, with 21.6 percent (145 in 671).
• Tigers starter Anibal Sanchez posted an uncommon line in Detroit's 7-3 victory over Oakland: nine strikeouts and seven walks. This is only the second time in the past 10 seasons a pitcher has posted a line with that many walks and that many K's. The other performance came last year, and also involved the A's -- in the form of Sonny Gray (10 strikeouts and seven walks on May 3).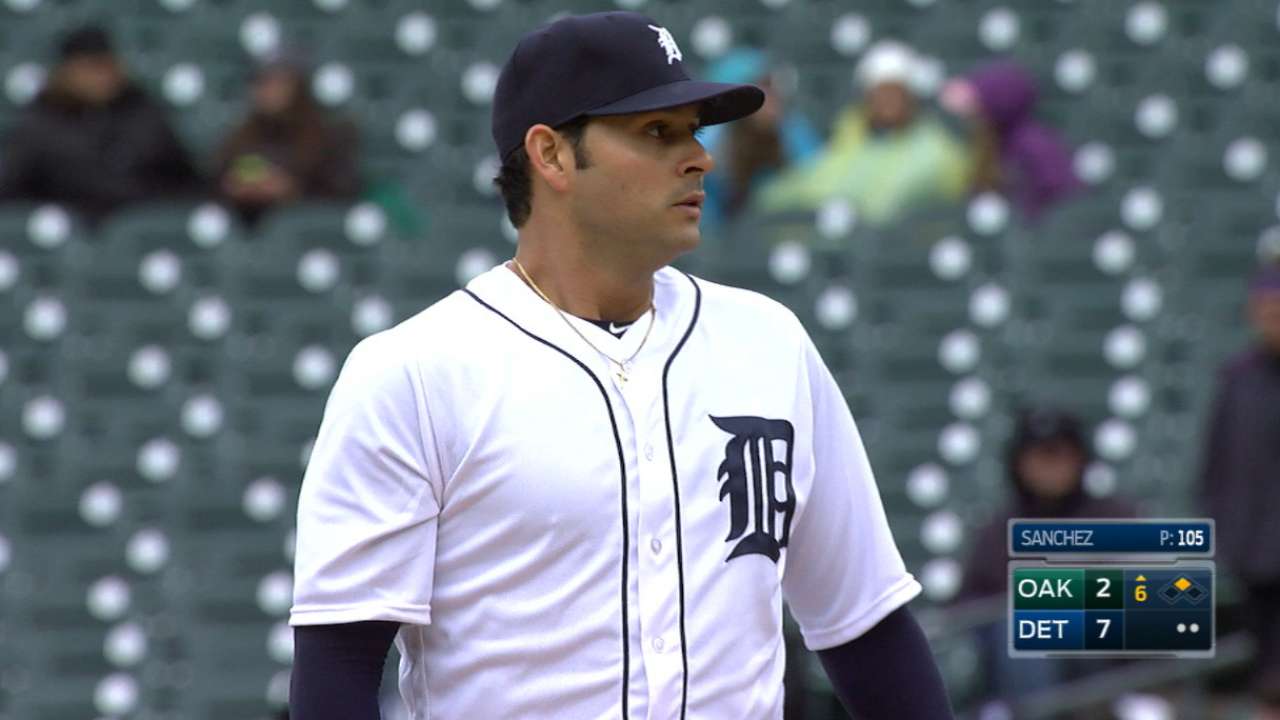 • The Marlins wrapped up their series at Dodger Stadium with a 5-3 win, which included Giancarlo Stanton's seventh home run of the year. In the four-game set, Stanton drilled three homers. In 19 career games at the ballpark, he has nine homers and is slugging .757. Since 1913, among players who had at least 75 plate appearances at any one ballpark through their first seven seasons, Stanton's .757 ranks as the 37th highest slugging mark, the highest for any player at Dodger Stadium.
It's @Giancarlo818's world. We're all just living in it.

WATCH: https://t.co/ldU4ZEYG96 pic.twitter.com/TKnhx49LjB

— Miami Marlins (@Marlins) April 29, 2016
Roger Schlueter is a statistical researcher and writes for MLB.com. This story was not subject to the approval of Major League Baseball or its clubs.