Orioles break out of offensive funk with 15 hits
Machado, Davis, Trumbo lead way with homers, as Jones also gets into act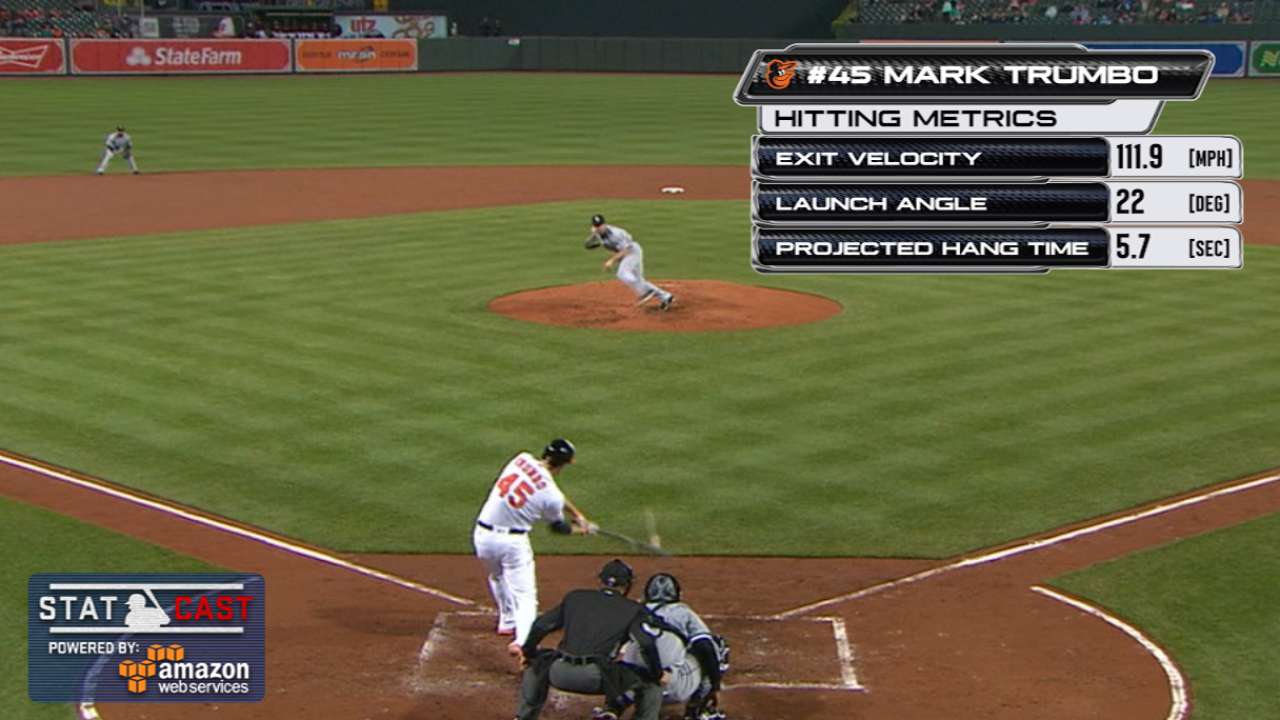 BALTIMORE -- It was a raw, blustery 48 degrees for the first pitch Thursday at Camden Yards. But that didn't keep the hitters of the Baltimore Orioles from breaking out on their return to their home park.
After scoring five runs in their last four road games, three of them losses, the Orioles pounded out 15 hits and three home runs -- including a Manny Machado grand slam -- in a 10-2 romp over the streaking Chicago White Sox.
• Cast your Esurance All-Star ballot for Machado, Davis, Trumbo and other #ASGWorthy players
"We're excited to be back here in front of the crowd," Machado said. "A couple didn't go out because of the wind, and the rain was coming down. We got some big boys over here. When we hit the ball, the ball's going to go out."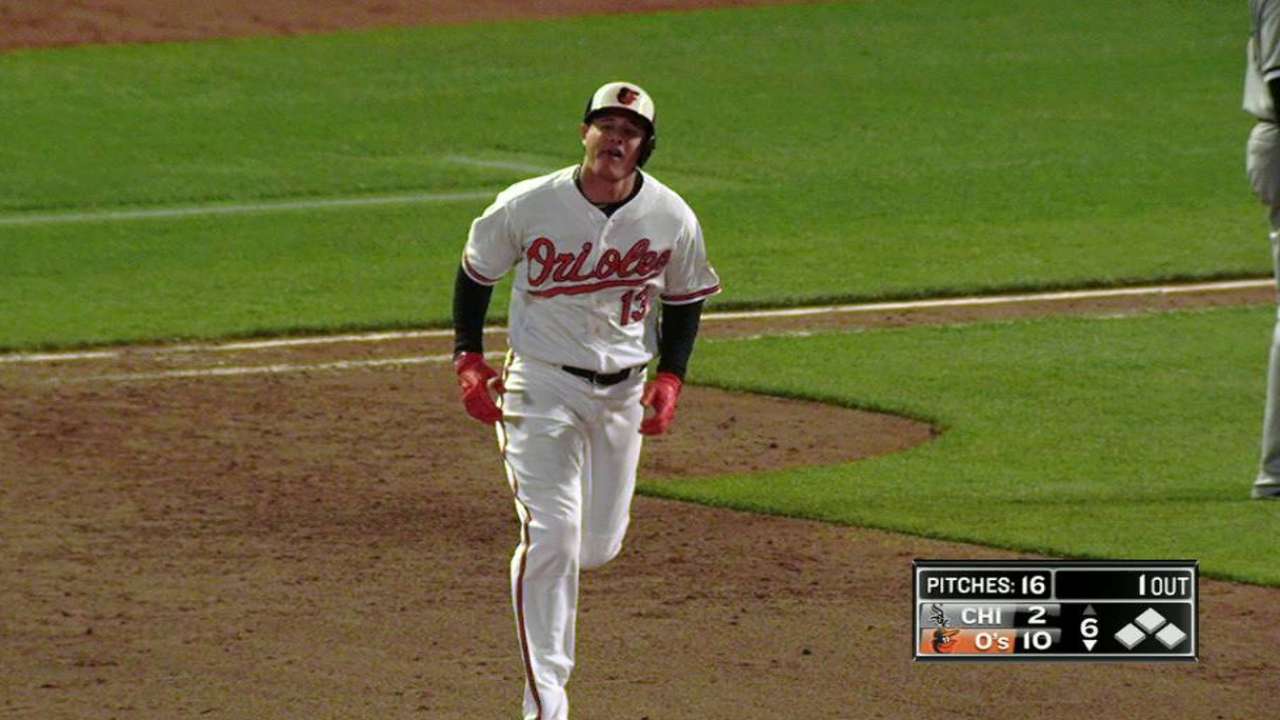 Two of those big boys -- Chris Davis and Mark Trumbo -- hit back-to-back home runs in the third inning off losing pitcher John Danks. It was Davis' seventh homer and Trumbo's sixth this year.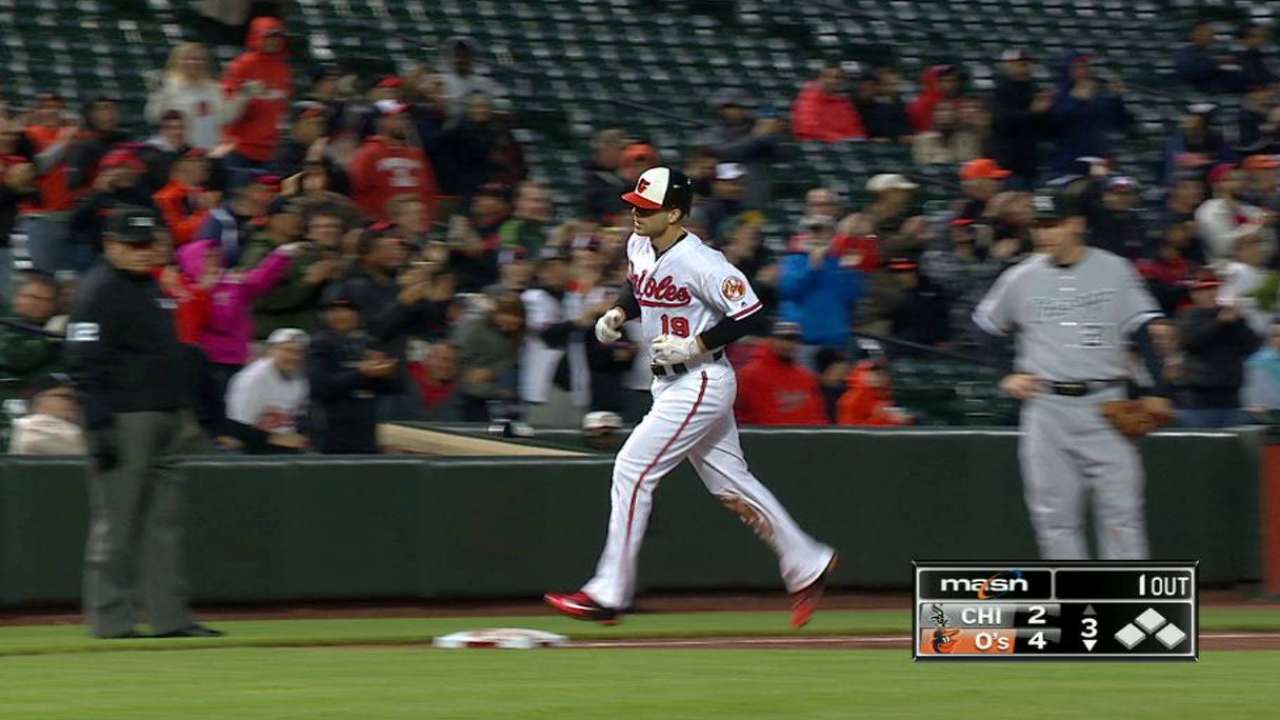 "Everybody was pretty much ready to come back home and play in our own ballpark in front of our own fans," Davis said. "The conditions probably weren't favorable. We just did a good job of taking what the game gave us."
Being back in Camden Yards gives the Orioles' sluggers a sense of security. Baltimore is 8-1 at home this season.
Trumbo, acquired in an offseason trade with Seattle, said he likes the sight lines of Camden Yards, though his home run accounted for his first RBI this season at home after collecting 17 RBIs in road games.
"Personally, coming here over the years, [hitting has] always been a pleasurable experience," said Trumbo, who is hitting an American League-leading .354. "I think the home runs have mainly been to center field, so if that's an option, it's gonna travel for you, it keeps you in a much better swing groove throughout the course of the year."
Adam Jones was also glad to be back home. He entered the game with a .196 batting average and was dropped to the No. 5 spot in the order. He had an RBI double in the first inning and added a single.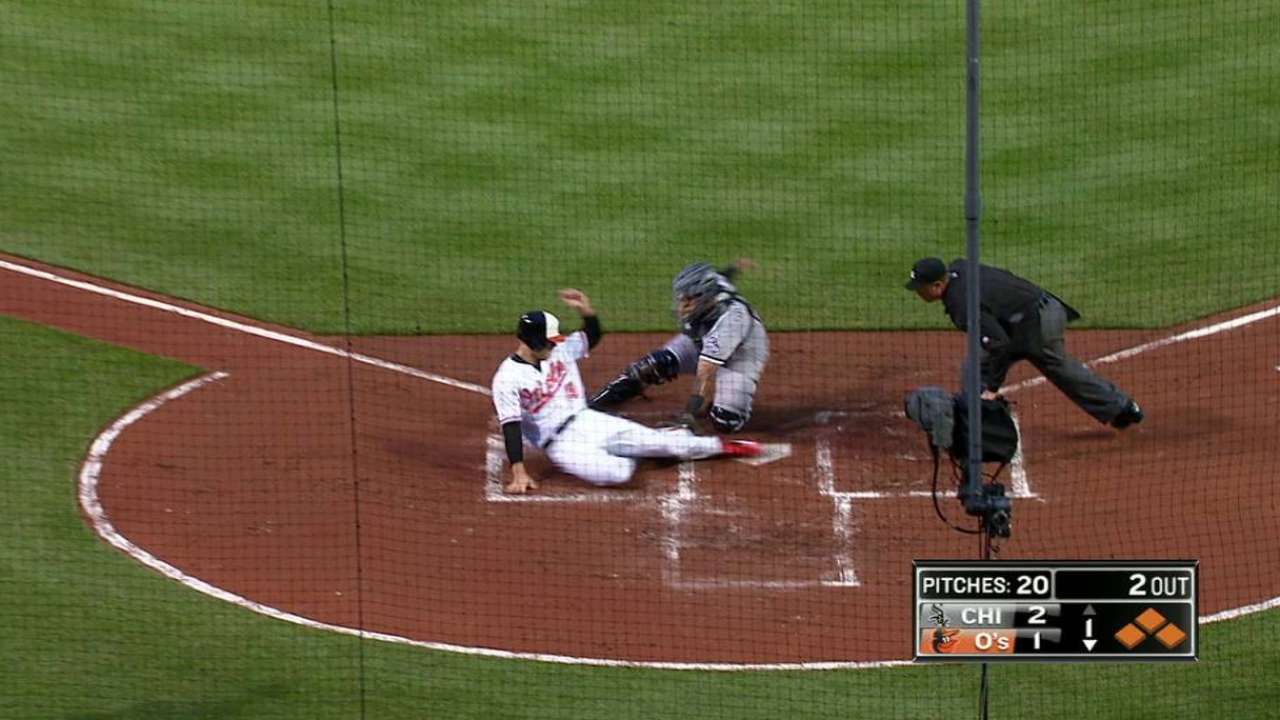 In addition to his second career grand slam, Machado had a double and a career-high five RBIs. Even he was in the throes of a slump, entering the game in an 0-for-17 skid.
Not that any of the Orioles are too concerned when their stars aren't producing.
"It's really exciting to have a front-row seat to watch [Machado] play, to watch him and so many other guys play each and every time out," said Orioles starting pitcher Tyler Wilson. "We have so much talent out there -- obviously faces of the game. It's fun to watch."
Kevin Dunleavy is a contributor to MLB.com based in the Washington metro area. This story was not subject to the approval of Major League Baseball or its clubs.