D-backs add to MLB-best homer total in win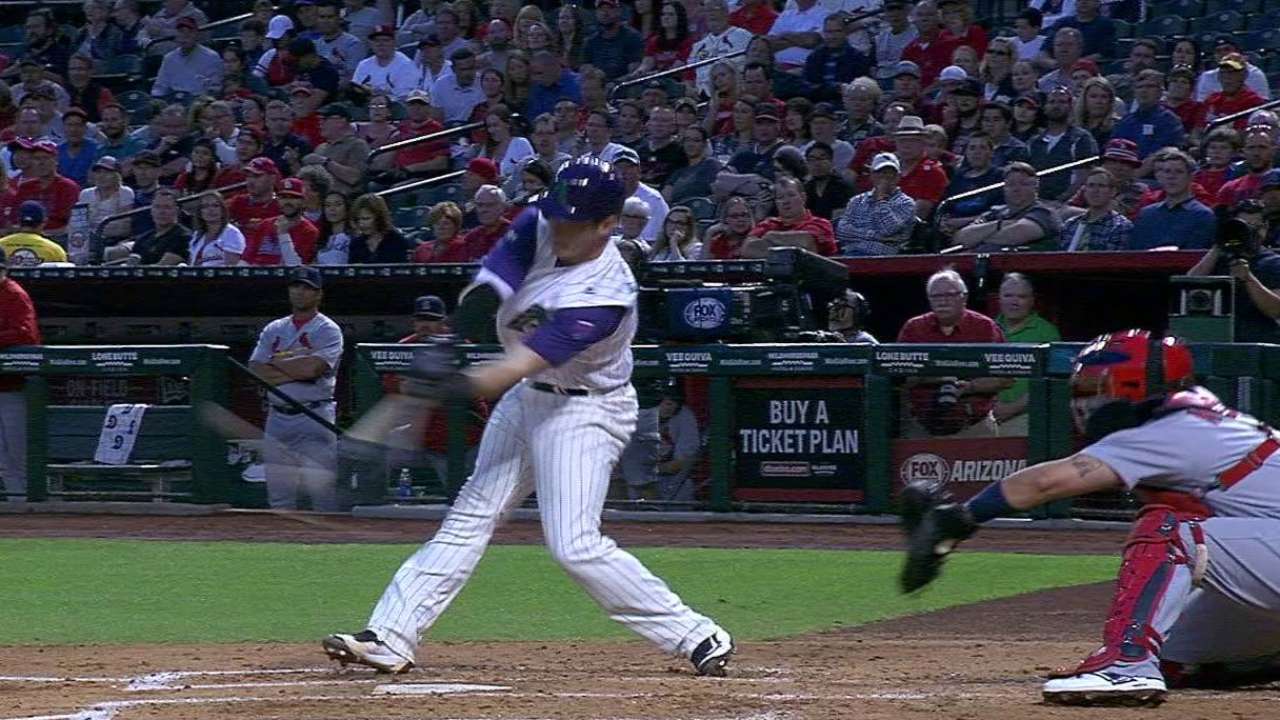 PHOENIX -- Baseballs have been jumping out of Chase Field so far this season, which has been tough for D-backs pitchers, but a boon for their hitters.
Thursday night, the D-backs used a pair of home runs and an outstanding pitching performance by Rubby De La Rosa to beat the Cardinals, 3-0, and earn a split of the four-game series.
Catcher Chris Herrmann's two-run homer in the second and Brandon Drury's solo shot in the fourth provided the game's only offense.
The home runs gave the D-backs 36 home runs this year, most in the Majors.
Herrmann was in the starting lineup because D-backs manager Chip Hale likes the way he works with De La Rosa, and Herrmann was a duel threat in the game -- both calling a good game while delivering at the plate.
Herrmann was behind in the count, 1-2, when Cardinals starter Michael Wacha threw a pitch that was down and seemed to fool Herrmann a little bit because he was out on his front foot when he hit it. But in a swing reminiscent of D-backs legend Luis Gonzalez, who coincidentally was honored before the game, Herrmann went down and golfed the ball over the wall in right-center.
"It feels even better to get the win," Herrmann said. "That's the most important thing, just to help the team win. We wouldn't have gotten that win without Rubby coming out and doing such a great job on the mound today."
Behind the plate, Herrmann worked to keep De La Rosa working at a quick pace, something pitching coach Mike Butcher has been harping on.
"I think it's working for him," Herrmann said. "It's helping him not think so much whenever he's up on the mound. He trusts my sign and just fires the ball to the plate. It's been fun."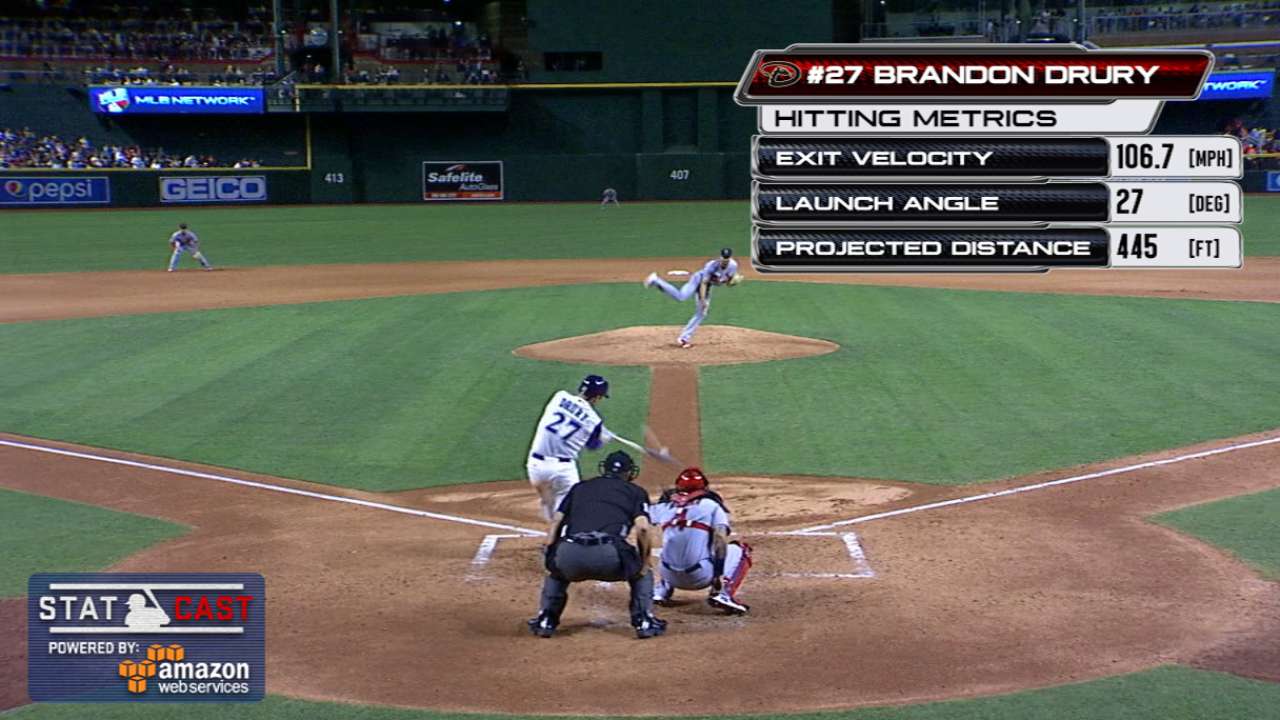 Drury's homer helped give Arizona a little more breathing room. The homer traveled an estimated 445 feet, according to Statcast™.
"I got a cutter up," Drury said of the pitch. "I was looking for a fastball and just saw it. It was a pitch up, and I took advantage of it."
Drury, an infielder for just about all his professional career, has started seven games in either left or right field, one at second and four at third as Hale tries to find ways to get his bat into the lineup.
"He has big pop," Hale said. "He's got a good idea how his body works for hitting. He can go to right, left, center, and he can hit it out anywhere. He's an exciting player. He kind of forces his way into the lineup. So we'll have to find somewhere tomorrow and keep running with it, because he's a darn good player."
Steve Gilbert has covered the D-backs for MLB.com since 2001. Follow him on Twitter @SteveGilbertMLB. This story was not subject to the approval of Major League Baseball or its clubs.