MLB.com Columnist
Richard Justice
5 minor signings look like major bargains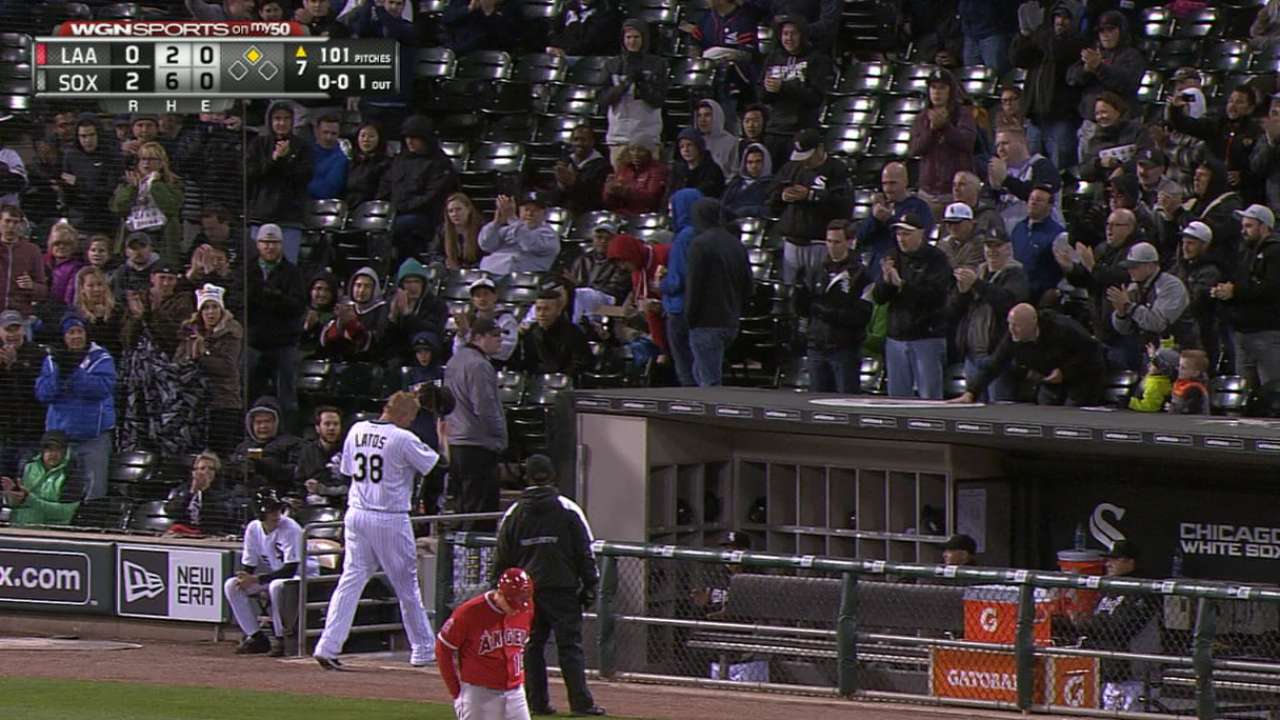 There wasn't much of a stir when the White Sox signed free-agent right-hander Mat Latos a few days before the start of Spring Training. He'd had a tough 2015, pitching for three teams and posting a 4.95 ERA.
When he hit the open market, Latos wasn't exactly a hot commodity. Almost three months later, he looks like one of the smartest acquisitions any team made over the offseason. Latos is 4-0 with a microscopic 0.74 ERA, and he's one of the reasons the White Sox are leading the American League Central.
Stories like this one happen every offseason. Some free agents just slip through the cracks. So do some Minor Leaguers. They're part of another marketplace, one that doesn't require a lot of money to play in and rewards the clubs with smarts and vision.
These players reflect the work of the best baseball-operations staffs. For instance, we've seen this from the Royals and Pirates, who usually don't bid for the most expensive free agents but have done a fabulous job of stocking their rosters from the secondary market.
Here are a handful of inexpensive players who have made a big impression in the first weeks of this new season. (All statistics through Wednesday's games.)
1. Latos, RHP, White Sox
Statistics: 4-0, 0.74 ERA
Salary: $3 million
Between 2012 and '14, Latos averaged 174 innings and had a 3.31 ERA for the Reds. He struggled with injuries and command last season after being acquired by the Marlins. From that point, Latos was traded to the Dodgers and pitched so poorly (0-3, 6.66 ERA) that he was released. Despite the fact that he is only 28 years old, it was hard to know what he was still capable of since he's a sinker-slider specialist who relies on contact and control. Latos has found both while working with White Sox pitching coach Don Cooper.
2. Jeremy Hazelbaker, OF, Cardinals
Statistics: .310, 5 homers, 13 RBIs, 1.033 OPS
Salary: $507,500 (Major League minimum)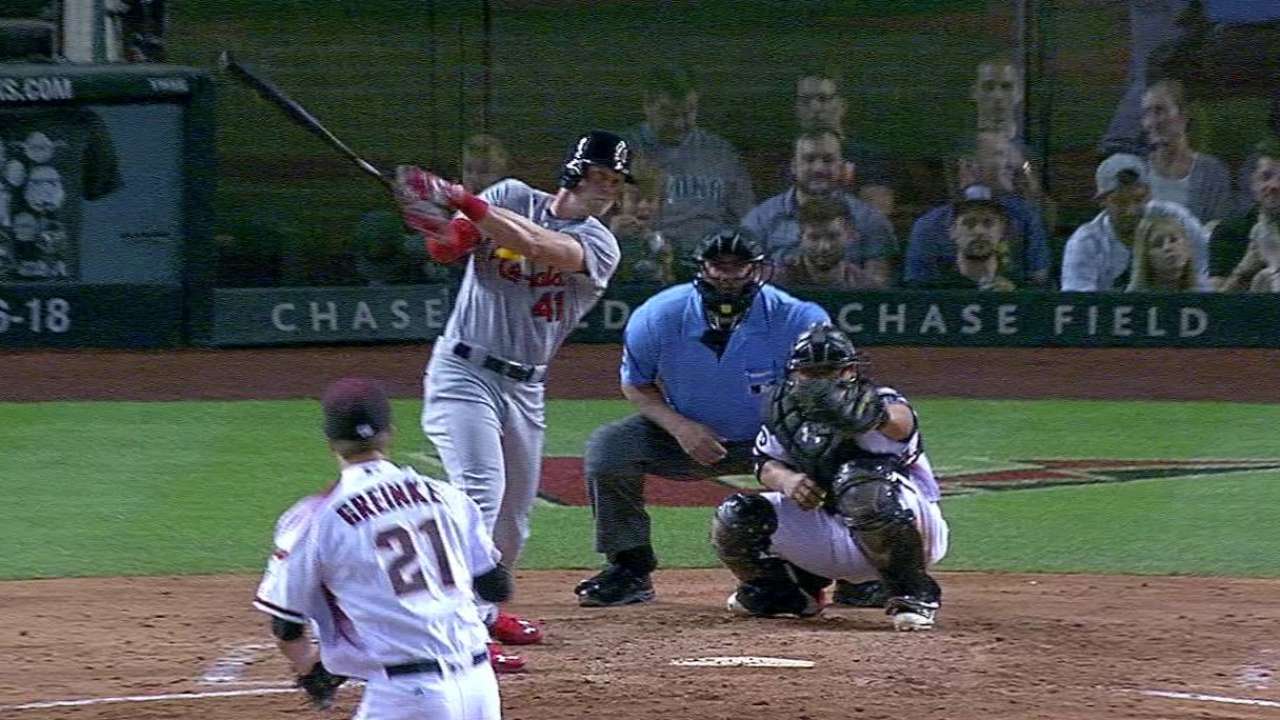 No story beats this one. Hazelbaker was released by the Dodgers organization early last season and signed by the Cardinals to fill out their Minor League roster. He became a Minor League free agent after the season and signed back on with the Cards. Hazelbaker had a great spring, but only an injury got him on the big league roster. He started hitting and hasn't stopped.
St. Louis also deserves a tip of the cap for signing Seung Hwan Oh, the 33-year-old right-hander out of South Korea who is making $2.5 million while posting a 1.50 ERA. Manager Mike Matheny has slotted Oh into a sixth- or seventh-inning role. His 93-mph fastball generates swings and misses.
3. A.J. Griffin, RHP, Rangers
Statistics: 3-0, 2.52 ERA
Salary: $507,500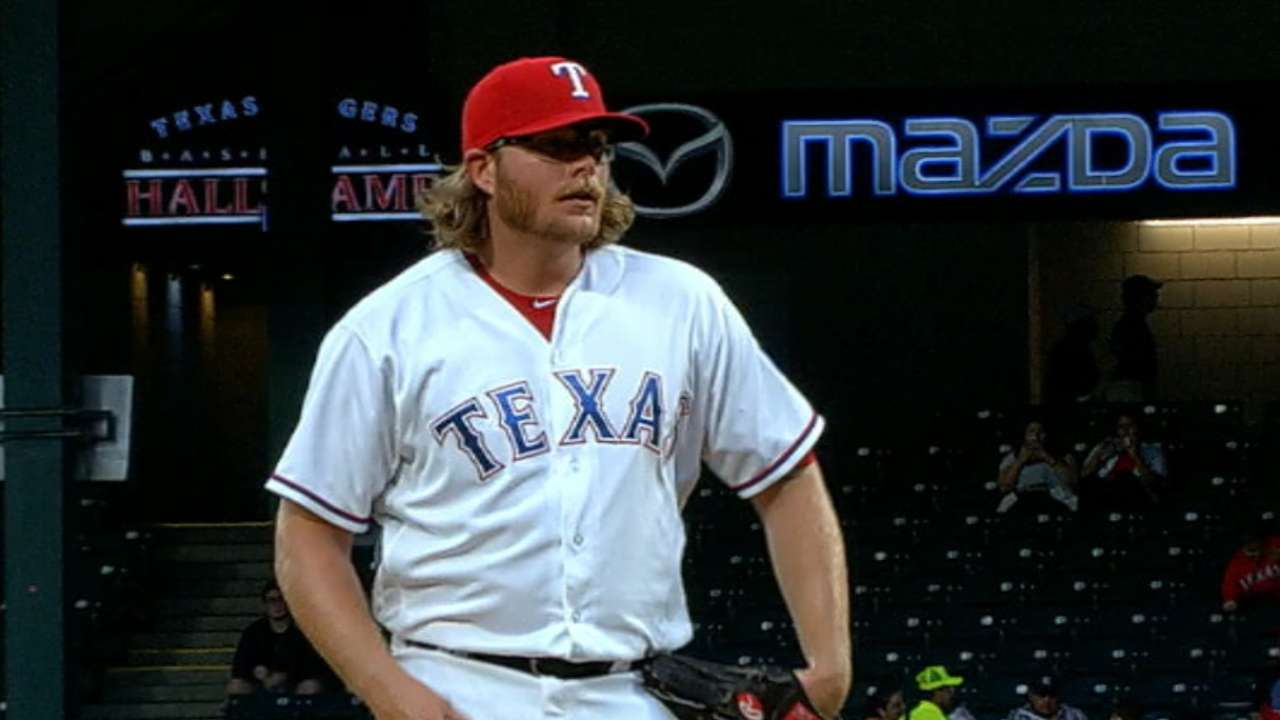 Talent was never an issue. Griffin was 21-11 from 2012-13 with the Athletics. But Tommy John surgery wiped out his '14 and '15 seasons, and the A's designated him for assignment. The Rangers believed Griffin could still be productive if he remained healthy. So far, so good.
4. David Freese, 3B, Pirates
Statistics: .282 average, 8 RBIs, .771 OPS, 20 starts at third base
Salary: $3 million
That Freese was still on the free-agent market at the beginning of March was one of the surprises of the offseason. He was 32 years old during the offseason and had never really had a bad season during his seven years in the big leagues. The Pirates were fortunate to find Freese available after Jung Ho Kang's injury late last season. Once Kang returns, Freese will likely shift between first and third bases.
5. Chris Carter, 1B, Brewers
Statistics: .279 average, 5 home runs, .982 OPS
Salary: $2.5 million
When Carter is hot, there are few hitters more dominant or who generate more impressive power. He is off to a great start.
Richard Justice is a columnist for MLB.com. Read his blog, Justice4U. This story was not subject to the approval of Major League Baseball or its clubs.