Red Sox finding success in running game
Farrell believes pregame preparation helping Boston rack up stolen bases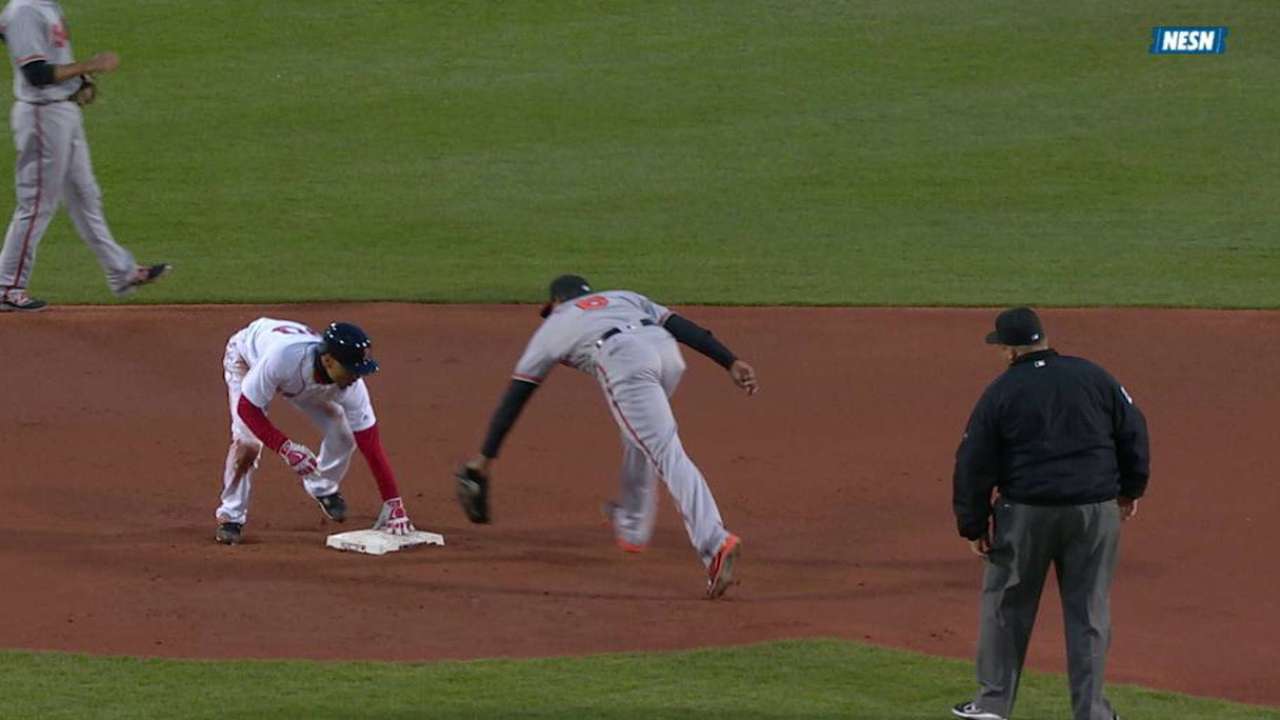 BOSTON -- The running Red Sox? That isn't a description you've heard very often over the years for a franchise that has generally favored power over speed.
But manager John Farrell prioritized the running game during the 2013 World Series championship season, and the Red Sox are looking to steal even more in the early stages of this season.
Through the first 21 games this season, Boston led the Majors with 20 stolen bases. Perhaps even more remarkable, runners were caught just twice -- once on a hit-and-run gone bad.
"The running game has always been there as a point of emphasis," Farrell said. "You try to create a characteristic of your team; certainly, a lot of it is going to be dependent upon the talents of your roster. We can't create speed out of guys that just isn't there. But I think in combination with that is just the mental side of it in paying attention and playing smart baseball, and I think that's what we're seeing."
Entering Thursday, eight Boston players had combined for the 20 steals, led by Mookie Betts and Xander Bogaerts with five each.
The success rate of the attempts is what the Red Sox take the most pride in because it proves that pregame preparation is paying off.
"We spend quite a bit of time studying our opposition, and if there are certain things we feel might present opportunities for us, we'll look to take advantage of those as best as possible," Farrell said. "I think it speaks to, again, going back to the attention to detail. I think the success rate for stealing bases is not just a function of speed. It's clearly our guys being aware of certain things and paying close attention and staying focused to capitalize on an opportunity."
Ian Browne has covered the Red Sox for MLB.com since 2002. Read his blog, Brownie Points, and follow him on Twitter @IanMBrowne. This story was not subject to the approval of Major League Baseball or its clubs.