Fantasy411: Two-start pitchers for Week 5
Reds' Finnegan, Mariners' Karns could give owners wins, K's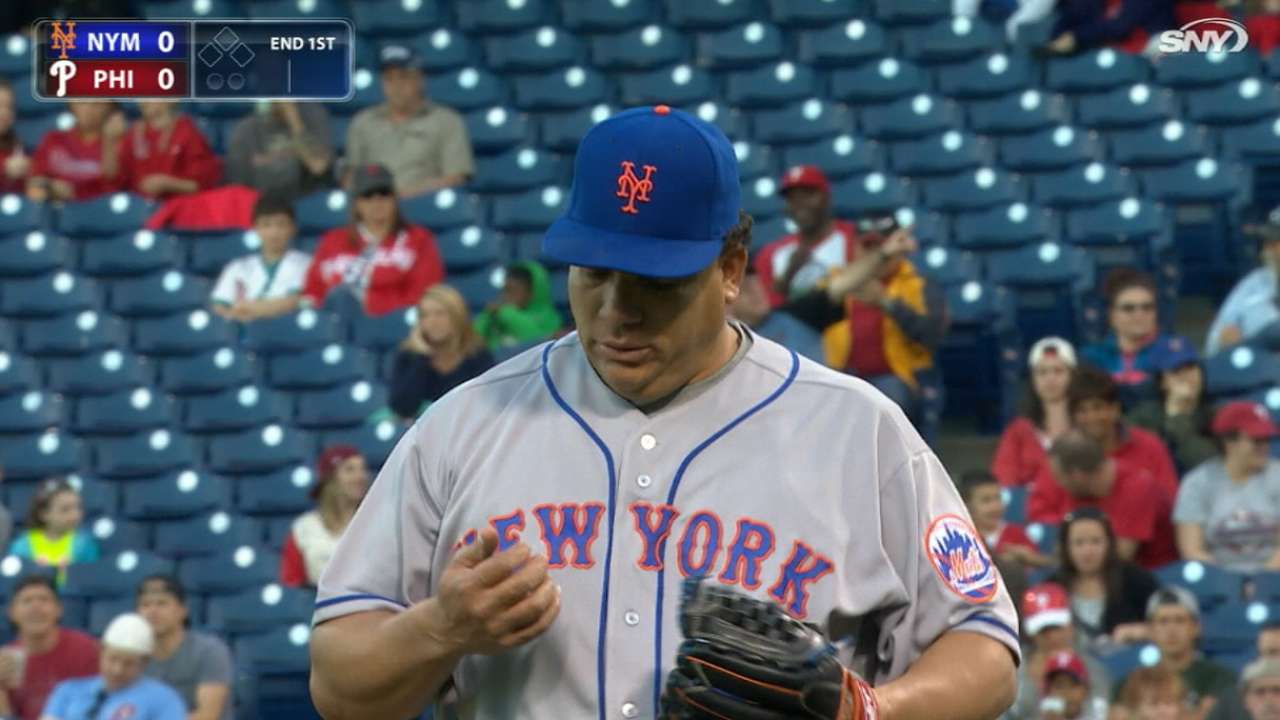 Is your fantasy starting rotation struggling? Or maybe you just need some extra strikeouts? Then consider adding these pitchers, who are all scheduled to make two starts in Week 5.
12-team mixed leagues
Bartolo Colon (vs. ATL, @SD): The owner of a solid 3.42 ERA and 1.23 WHIP through five games (four starts), Colon has been one of the better No. 5 starters in baseball this season, providing the Mets with quality innings at the back end of their rotation. The 42-year-old can provide a lift to fantasy teams, as well, especially when the matchups are favorable, as is the case next week. Heading into Thursday's games, the Braves rank last in the Majors in OPS, 29th in batting average and are tied for last in runs scored. Meanwhile, the Padres rank 28th in OPS. Colon should be started with confidence in all formats.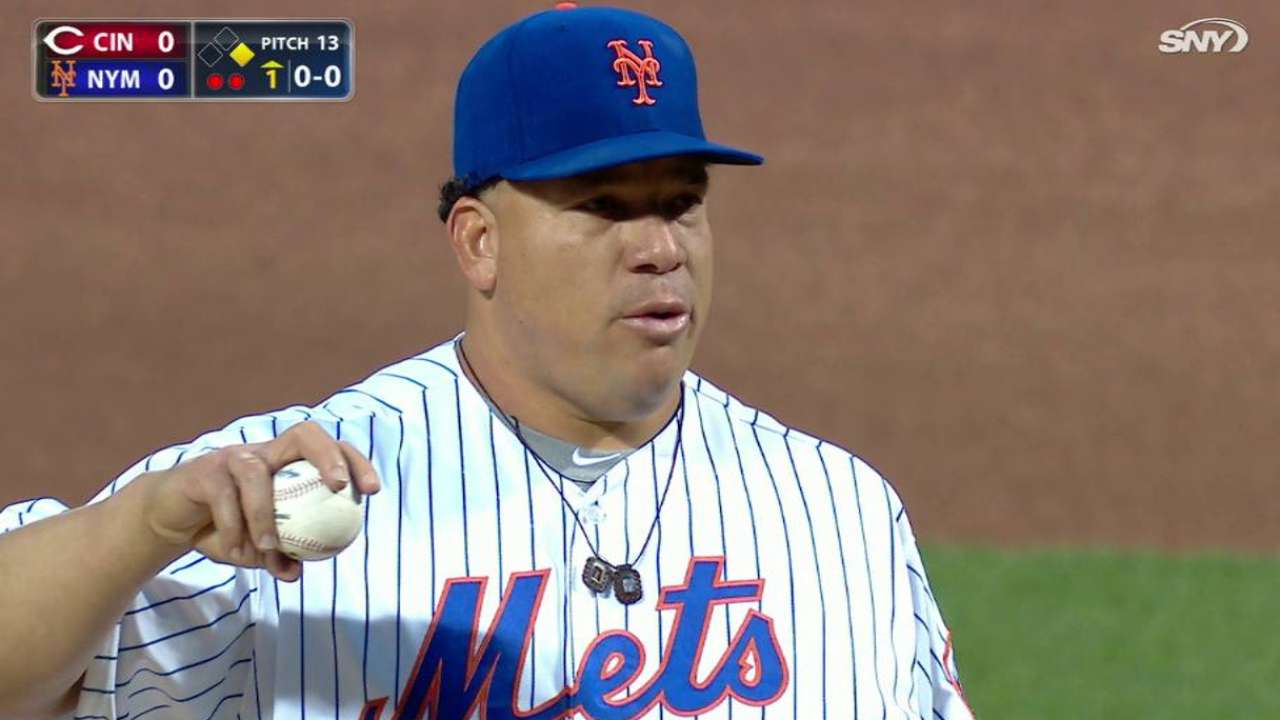 Nathan Karns (@OAK, @HOU): The Mariners righty opened the season on waivers in most 12-team mixed leagues, and he will need to fine tune his control (4.8 BB/9 this year) in order to stabilize his fantasy standing. But even with that woe, he remains an appealing two-start option for the upcoming week given his ability to record K's (9.7K/9 in '16). The A's, who rank 27th in the Majors in OPS entering play on Thursday, are unlikely to take advantage of Karns' periodic control issues, as they rank last in walks. Karns will face a tougher challenge during his second start of the week in Houston, but he could come out on top by exploiting the club's free-swinging ways. (Houston batters lead MLB in strikeouts.)
Brandon Finnegan (vs. SF, vs. MIL): Even with high walk (4.8 BB/9) and homer (1.6 HR/9) rates to open the season, this Reds arm sports a respectable 3.86 ERA and 1.25 WHIP to go along with 23 strikeouts across 28 innings. The 23-year-old southpaw has the stuff to dominate any lineup when he is on his game. He will get a chance to thrive next week, as the Giants and Brewers rank 12th and 14th, respectively, in the NL in road OPS. The former first-round Draft pick should be expected to struggle at times this year -- what rookie arm doesn't? -- but he should be owned in most mixed leagues and started during most two-start stanzas.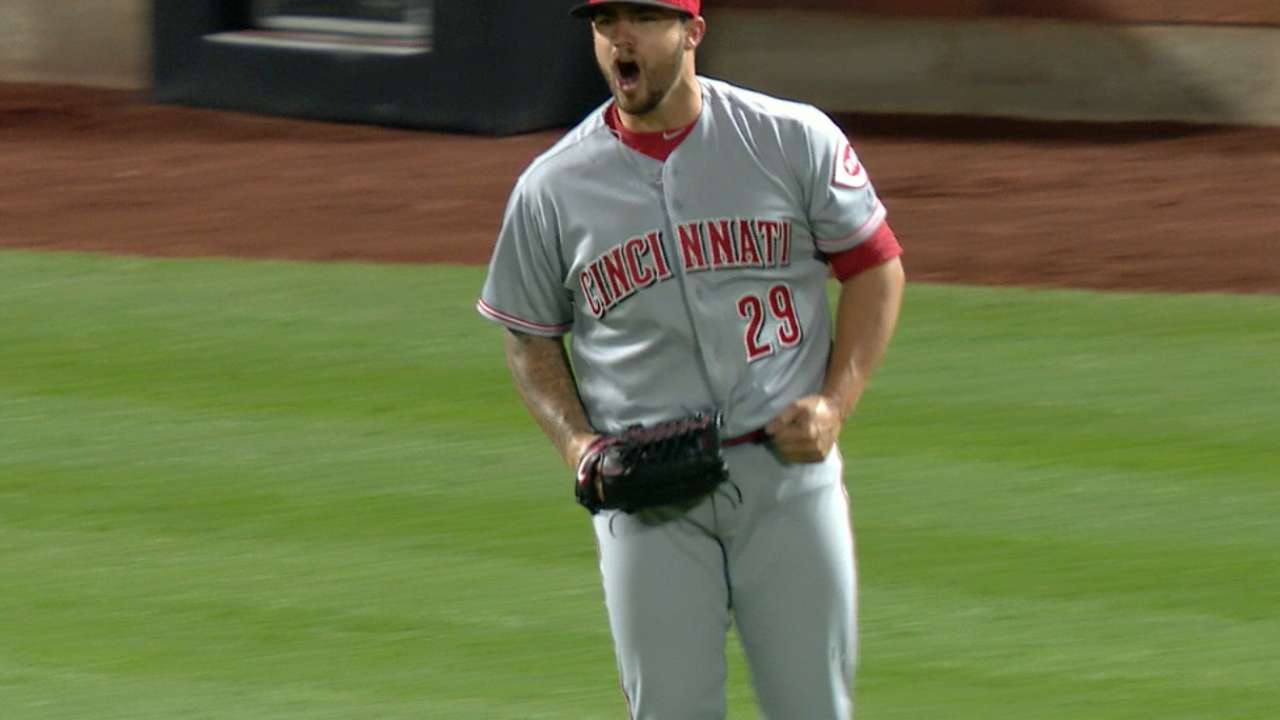 Deeper mixed leagues
Andrew Cashner (vs. COL, vs. NYM): The good news: Cashner has managed to maintain last season's vastly improved strikeout rate (8.0 K/9 in '15 and so far in '16). The bad news: He has been inconsistent so far this year, recording quality starts in just two of five outings. Those two quality starts, of course, came in his pitcher-friendly San Diego home park, the venue for both of his Week 5 matchups. True, the starts will be against solid offensive teams, as the Rockies (sixth-most runs in MLB) and Mets (13th) can score runs. But there is enough upside to look at Cashner seriously in deeper formats.
Steven Wright (@CWS, @NYY): With just 30 big league games (15 starts) under his belt, Wright is appealing primarily in deeper leagues. But through four starts this year, he owns a 1.37 ERA and nearly a K per inning. The Red Sox knuckleballer could continue his early-season dominance next week, as the White Sox and Yankees rank in the bottom third of big league clubs in OPS.
Zach Steinhorn is a fantasy baseball writer for MLB.com. This story was not subject to the approval of Major League Baseball or its clubs.