Sox closer Robertson put on bereavement list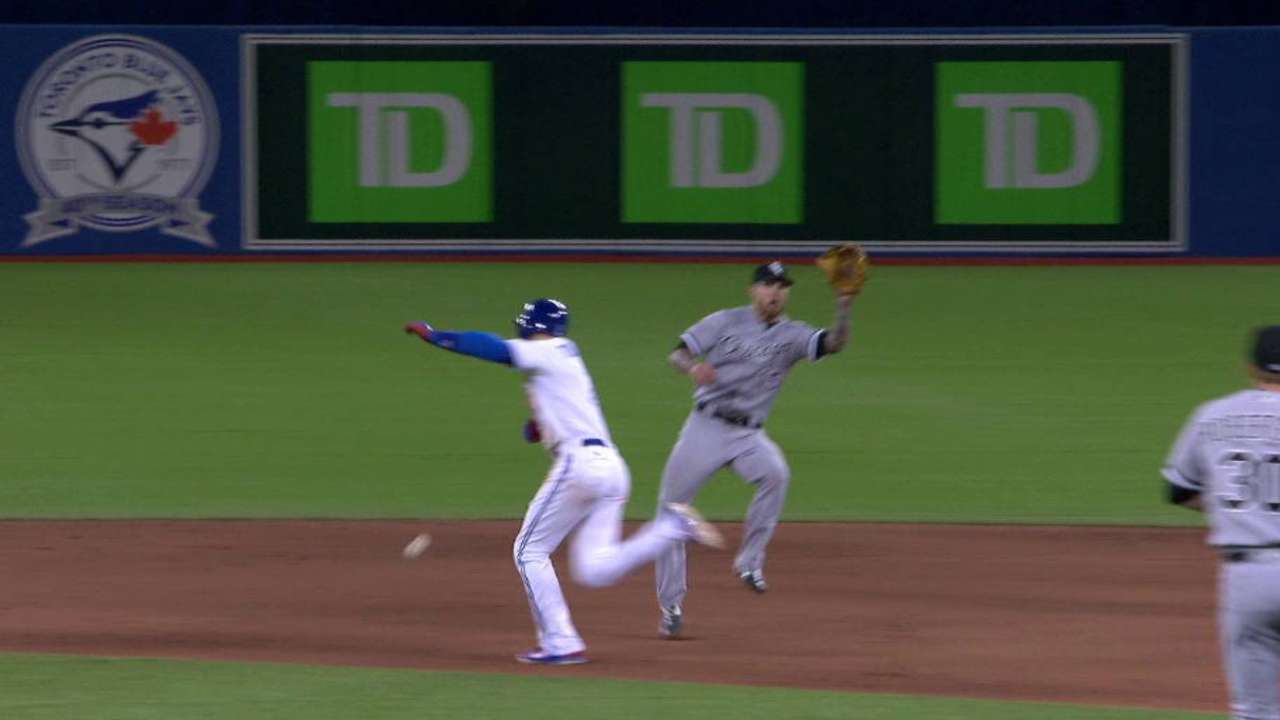 BALTIMORE -- The White Sox will be without closer David Robertson for the next three games as the team placed him on the bereavement list Thursday due to the death of his father-in-law, recalling infielder Carlos Sanchez from Triple-A Charlotte to fill his spot on the roster.
Robertson, who is 8-for-9 in save opportunities this season with a 0.87 ERA in 10 appearances, knew he would have to leave the team, according to manager Robin Ventura, and chose to pitch Wednesday to help Chicago finish off the sweep in Toronto.
"We knew a few days ago," Ventura said. "I thought he handled it great. He knew he was going to need three days. He was with us for a couple of days. He had already gotten the news. He handled it great. He pitched in a game and he gave us the opportunity to kind of be able to maneuver a little bit. For him to get through this, all the way around, it was the best you could hope for."
Ventura did not commit to a specific pitcher taking over Robertson's role as closer, instead saying that Nate Jones, Matt Albers and Zach Duke were all candidates to finish out a contest depending on the situation.
"I think these guys are going to step up. That's what you do," Ventura said.
Jones, who tallied the first save of his career on April 19, said his approach won't change if given the ninth-inning nod.
"If it's me, I'm going to treat it just the same," Jones said. "You know, I go out there in the seventh or eighth and try to do the same thing -- try to get out there throwing strikes and putting up a zero. You have to close out your inning and pass it on to D-Rob. D-Rob's not here today, so one of us has to fill in for him and we'll keep doing what we're doing."
Under Major League Baseball rules, Robertson must remain on the bereavement list for a minimum of three days and not more than seven. Ventura said Robertson would return to action Sunday.
Elliott Smith is a contributor to MLB.com based in the Washington metro area. This story was not subject to the approval of Major League Baseball or its clubs.