Inbox: Will Rays seek more offense?
Beat reporter Bill Chastain answers questions from Tampa Bay fans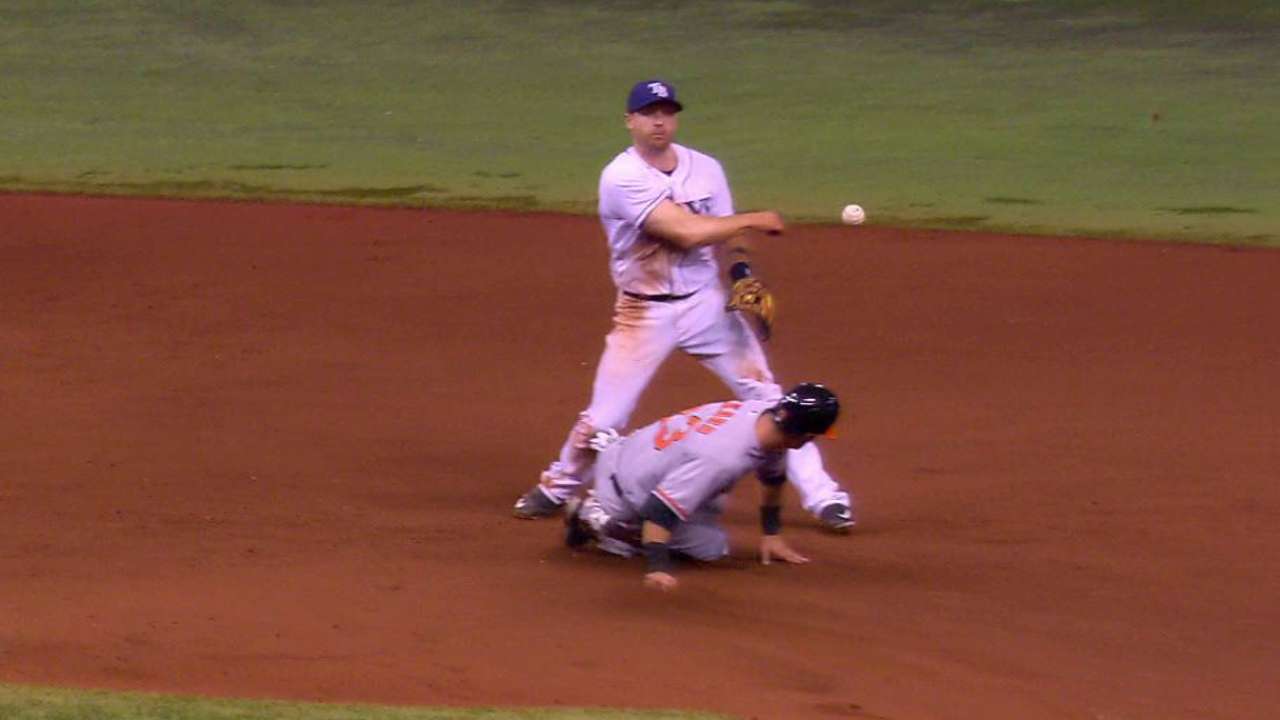 Why can't the Rays get a shortstop or catcher who can hit above .250? It's frustrating to have two men in scoring position and two batters that are almost automatic outs.
-- Rick S., Tallahassee, Fla.
Given the slow starts by shortstop Brad Miller and catchers Hank Conger and Curt Casali, I understand your frustration. However, Conger has a pretty good offensive track record, which is why the Rays have overlooked some defensive problems. And Casali has shown that he can give the team some power. As for Miller, my main concern for him during Spring Training was his throwing. Thus far, he's thrown well. I've never doubted he could hit.
• Submit a question to the Rays Inbox
Do you think the Rays will make changes at first base and catcher, or will they stick with their plan -- even if it means losing games?
-- Eli M., Sarasota, Fla.
You're talking about Logan Morrison at first and Conger at catcher, right? I think it's a little early to panic. Morrison has a pretty good track record, so I believe the platoon of Morrison and Steve Pearce should look better before long. As for Conger, I think he will hit. But I do think you'll see manager Kevin Cash insert Casali late on defense in close games that he doesn't start.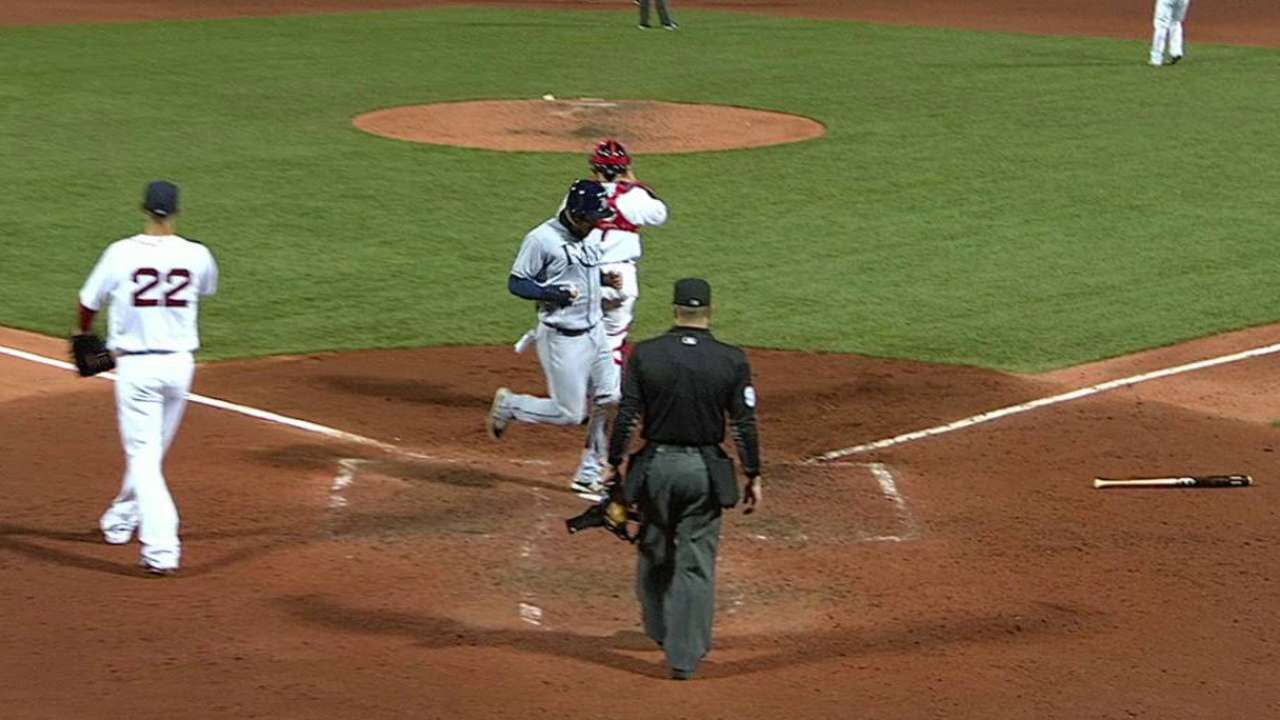 Is there a reason why Morrison is always in the lineup, even though Pearce and Corey Dickerson are hitting better?
-- Ruben V., Lakeland, Fla.
The old baseball cliché is that the 162-game schedule is a marathon, not a sprint. Yes, Morrison is off to probably the worst start of his career, but I think brighter days are ahead. In talking to the veteran, he told me he tried to make some changes to his swing in the offseason in an attempt to improve. He recently scrapped those changes and reverted to his previous style of hitting, and he's been swinging the bat better.
Why has there been no bunting from the No. 2 and No. 8 batters when we have runners on base and no outs?
-- Randy C., Lake May, Fla.
The way the Rays are scripting things this season, it appears they don't want to sacrifice an out to move a runner. Most teams lean one way or the other, and this is the direction Tampa Bay seems to want to do it. There are arguments on both sides of this one.
With the rotation being locked down for the most part until 2019, do you see a trade involving any of our pitchers -- Blake Snell, for instance -- to get more depth in the everyday lineup? If not, how do you see our extra starters getting utilized once they're fully mature?
-- Kyle W., Cromwell, Conn.
I know this situation is a few months from now, but it feels relevant. What will happen with the rotation once Alex Cobb and Chase Whitley are healthy? What if the current rotation is doing extremely well when that time comes? Could we expect any serious moves near the Trade Deadline?
-- Harrison S., Seminole, Fla.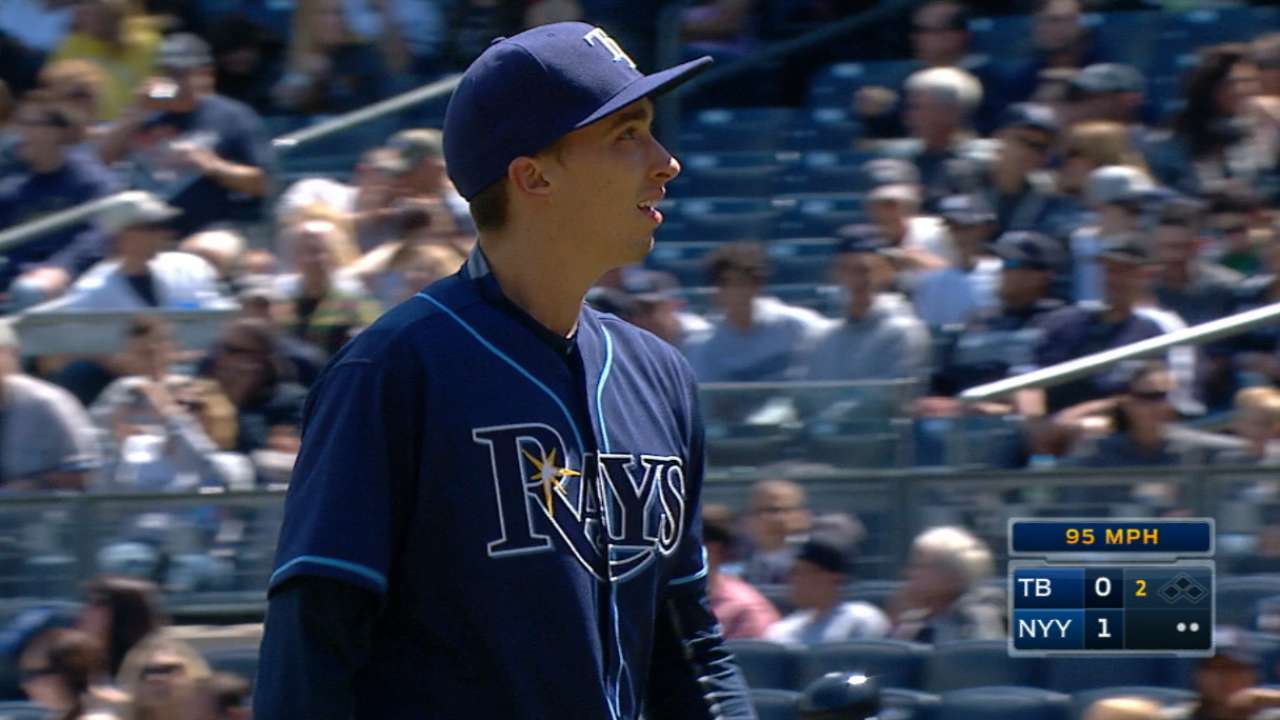 Trades are always a possibility, and the Rays are always willing to listen to things that might work out in order to improve their team. I don't see Snell getting traded anytime soon, though, if for no other reason they control him for a long time and he's cheaper than some of the other pitchers. And as far as the current situation, I think the organization likes having the pleasant problem of trying to figure out what it wants to do with all of its pitchers. That's a lot better than what the team went through in 2015.
Chris Archer has the talent to be one of the best in the game, but is he? Could it be he is distracted by his attention to being a spokesman for things of the field?
-- Ted G., The Villages, Fla.
This question arrived before Archer's outstanding performance against the Orioles on Monday night. But I still want to address it. Archer has indeed been in a slump since the second half of last season. According to the Rays and Archer, the problem has primarily stemmed from not commanding his fastball and getting ahead in the counts.
On Monday, he used his changeup more often, too, which planted another seed in the hitters' minds. Given the amount of success he had Monday night, I believe Archer will continue to employ the change. Let's see what happens.
As for his off-the-field stuff, I don't believe it's a distraction, and I think he should be given credit for making the effort to impact lives like he does. He seems to enjoy giving back, and he's good at it.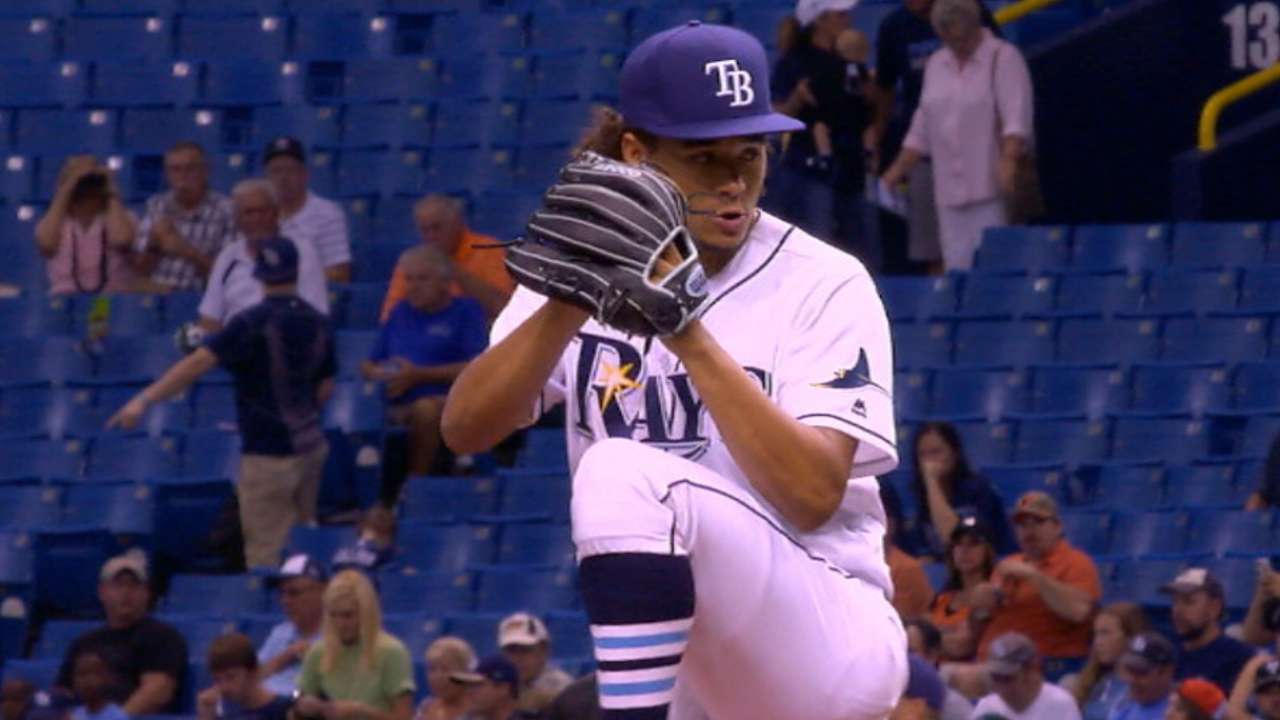 Bill Chastain has covered the Rays for MLB.com since 2005. This story was not subject to the approval of Major League Baseball or its clubs.