Resilient Rox won't go down without a fight
Colorado erases seven-run deficit vs. Pirates before falling in extras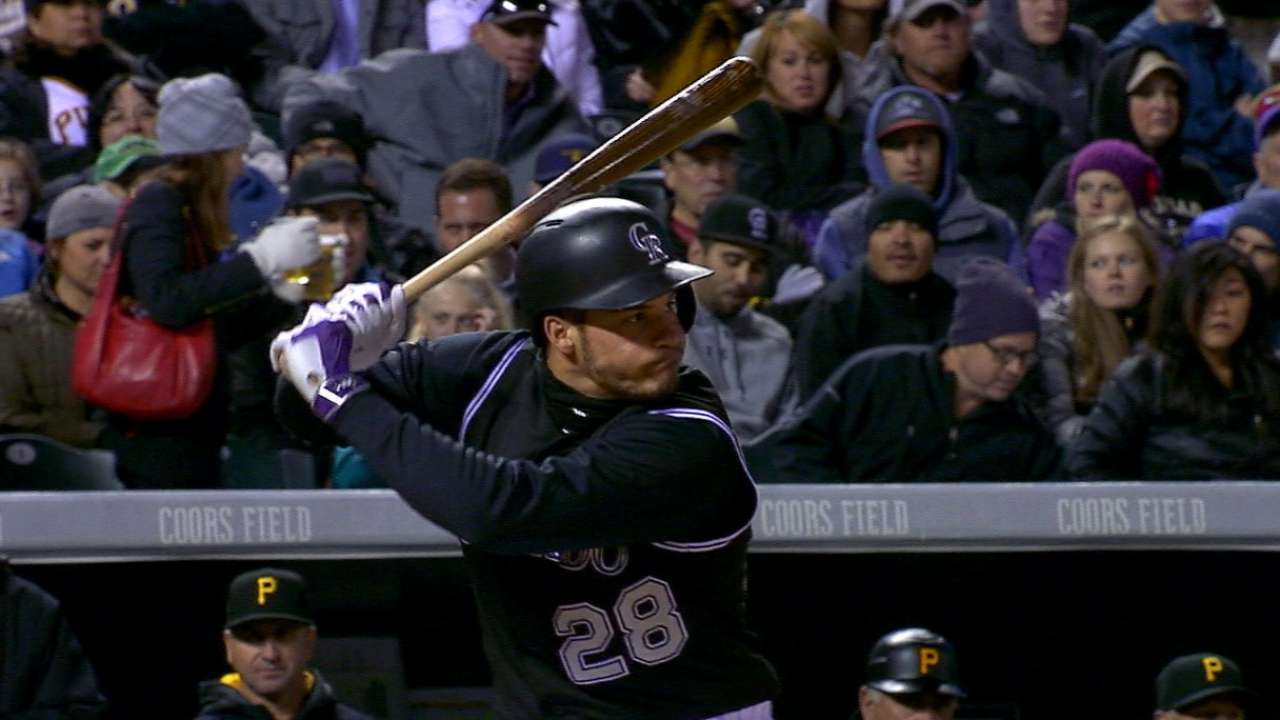 DENVER -- Manager Walt Weiss doesn't have to worry about the Rockies' desire or ability to come back from big deficits. They've proven it twice in the past four games. Actually winning after the comeback, however, has proven elusive.
The Rockies erased their biggest deficit in seven seasons Wednesday when they gave up the game's first seven runs but forced extra innings. However, it was the Pirates' Jordy Mercer who delivered the 12th-inning RBI double to send the Rockies to a 9-8 defeat at Coors Field. It was their fifth straight loss and sixth in the last seven games.
"Bottom line, we didn't win the game, but we always keep fighting, we never quit, so that doesn't surprise me," Weiss said.
On Sunday, the Rockies erased a six-run deficit and took a lead into the top of the ninth, only to absorb a 12-10, gut-punch loss against the Dodgers. But Weiss said gut punches aren't knockouts.
"We've done it many, many times, so I don't worry about that," Weiss said. "This team keeps fighting."
As has been the case too many times this year, a starting pitcher gave up too many runs in too few innings. This time Jon Gray threw 96 pitches, 63 strikes. But because resilient Pirates hitters kept fouling off pitches and running up the pitch count, Gray lasted just 3 2/3 innings.
But rookie Trevor Story's fourth-inning leadoff homer off Pirates starter Jonathon Niese did more than give him the National League rookie record for homers in April with nine. It ignited the Rockies. Nolan Arenado hit his ninth homer two batters later, Mark Reynolds added a two-run shot in the seventh and Gerardo Parra tied the game with a solo shot in the eighth.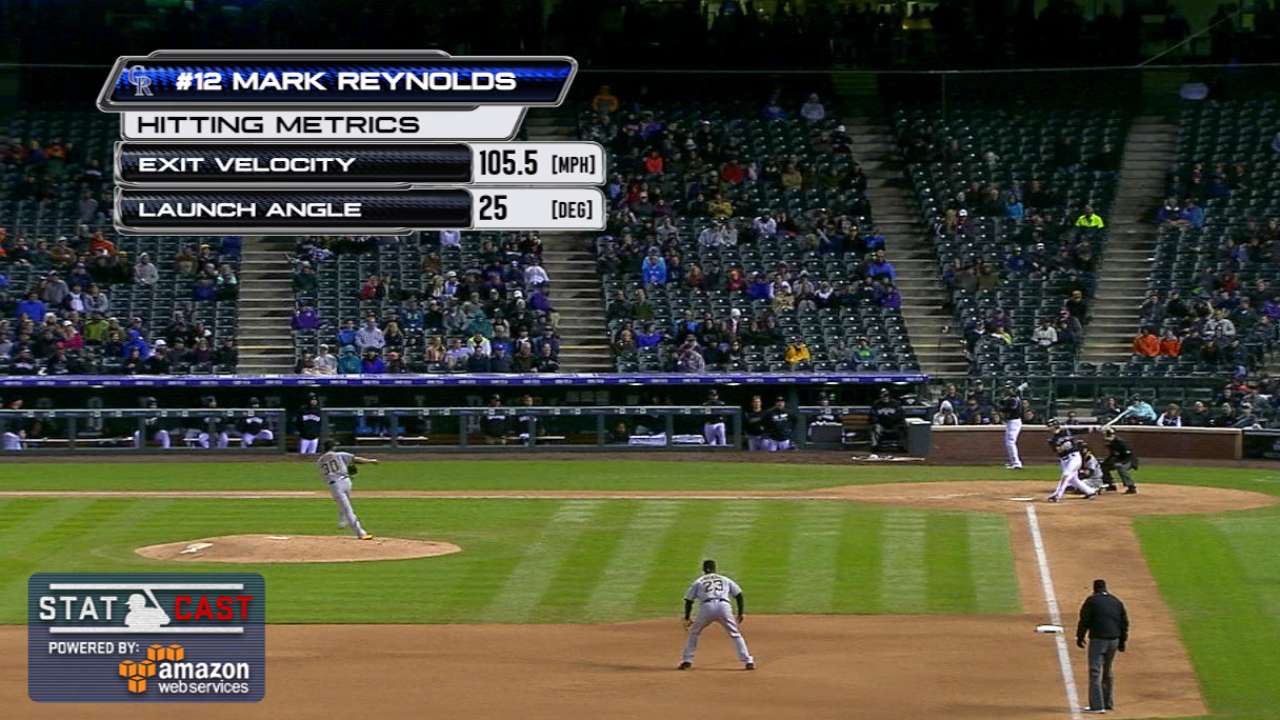 Also, righty Eddie Butler -- freshly called up from Triple-A Albuquerque -- held the Pirates to one run and struck out four in 2 1/3 innings. Justin Miller gave up a Gregory Polanco homer in the seventh, then Chad Qualls, Jake McGee and Boone Logan each pitched scoreless innings, with McGee and Logan escaping trouble.
Carlos Estevez, in his third Major League appearance, threw a perfect 11th, but he gave up Mercer's game-winning hit with two outs in the 12th after Polanco drew a one-out walk.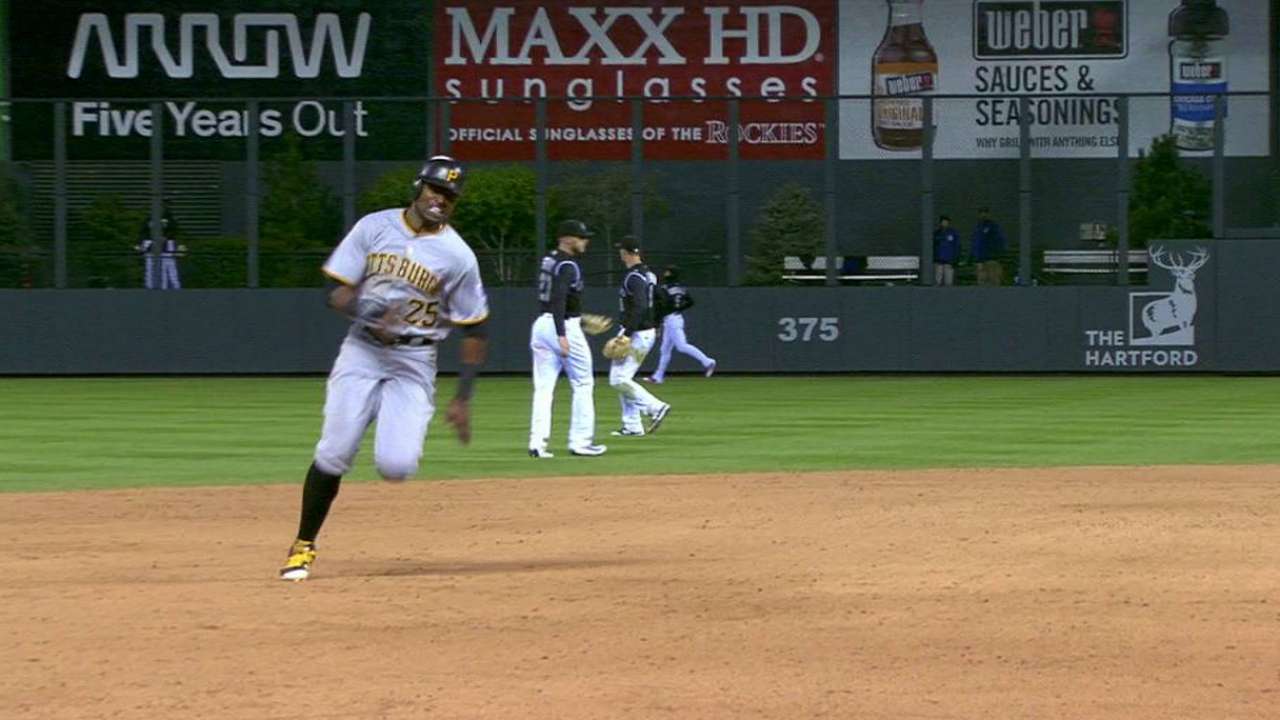 But the Rockies lacked that big hit that could have pushed across the winning run. DJ LeMahieu and Nick Hundley singled off Pirates lefty Kyle Lobstein in the bottom of the ninth. But with no right-handed hitter on his bench, Weiss sent up lefty pinch-hitter Ben Paulsen, who grounded to short.
In the 12th, LeMahieu and Tony Wolters drew one-out walks and were at second and third with two down when Pirates closer Mark Melancon froze Story on a third strike that Story didn't believe was in the strike zone.
"It shows the resiliency of this team, the type of guys we have on this team -- we're never going to give up," Story said. "We always feel like we're in games with the players we have.
"We're proud of that, but we just need to finish it off. We've battled back a few times this year. It's just that extra little hit or at-bat, we're not putting it in right now."
Thomas Harding has covered the Rockies since 2000, and for MLB.com since 2002. Follow him on Twitter @harding_at_mlb, listen to podcasts and like his Facebook page. This story was not subject to the approval of Major League Baseball or its clubs.