For Cano, what a difference a year makes
Mariners star connects again, leads AL with 8 homers, 24 RBIs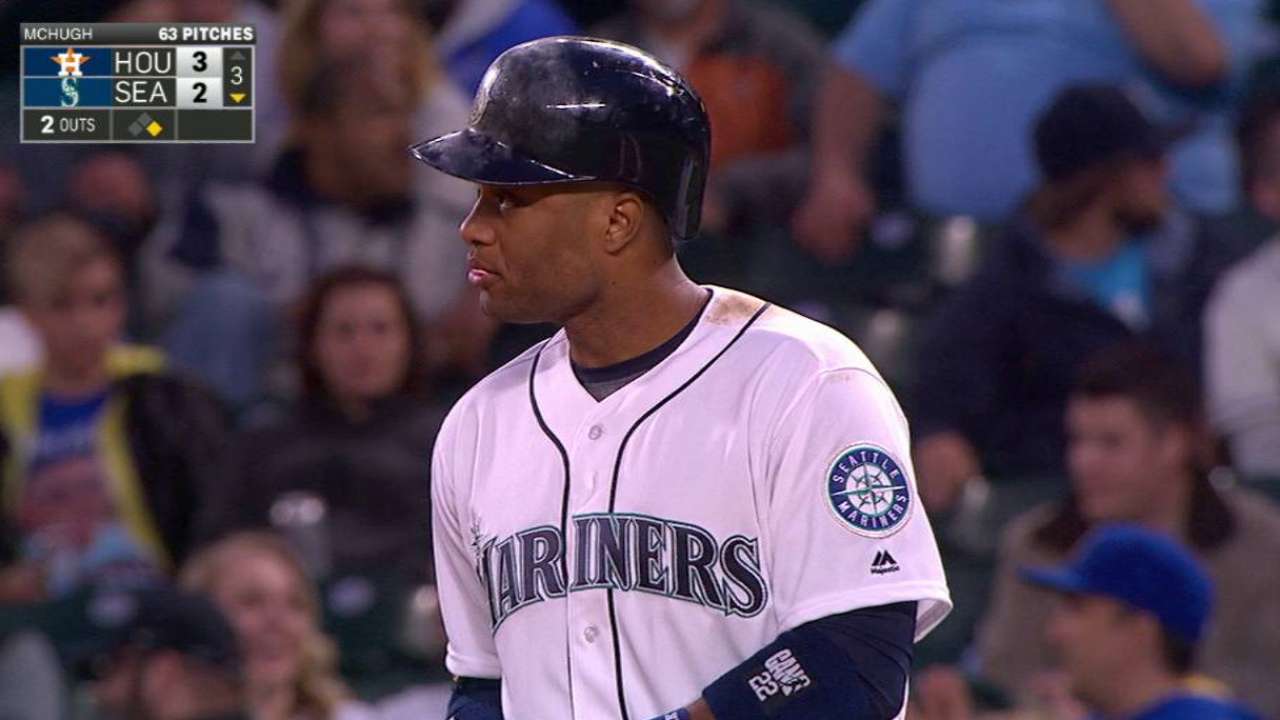 SEATTLE -- The Astros found a way to cool off the Mariners on Wednesday night, but nobody has put a stop yet to Robinson Cano's early power surge.
The Mariners second baseman moved into the American League lead with his eighth home run and increased his league-leading RBI total to 24 by driving in three more runs in Wednesday's 7-4 loss.
Cano said he's not trying to hit homers. Those just come when he's swinging well. But RBIs? Yeah, that's a big focus for a guy who continually talks about the importance of delivering when given the chance with runners at second or third.
"That is what I'm trying to do, take advantage every time I get men in scoring position, compared to last year when I was so slow in the first half," Cano said. "Some days it works and sometimes you have to go home and get stronger in that situation."
Cano hasn't had many slow days yet this first month of the season. After racking up six RBIs in his final two at-bats in Tuesday's 11-1 win, Cano kept it up with a solo homer in the first and run-scoring single in the third, giving him eight RBIs in four consecutive plate appearances over the two nights.
He added another RBI with a ninth-inning grounder that cut the final margin to 7-4.
For perspective, Cano didn't reach his 24th RBI until the Mariners' 78th game of the season last year and his eighth homer of 2015 came in the club's 91st game.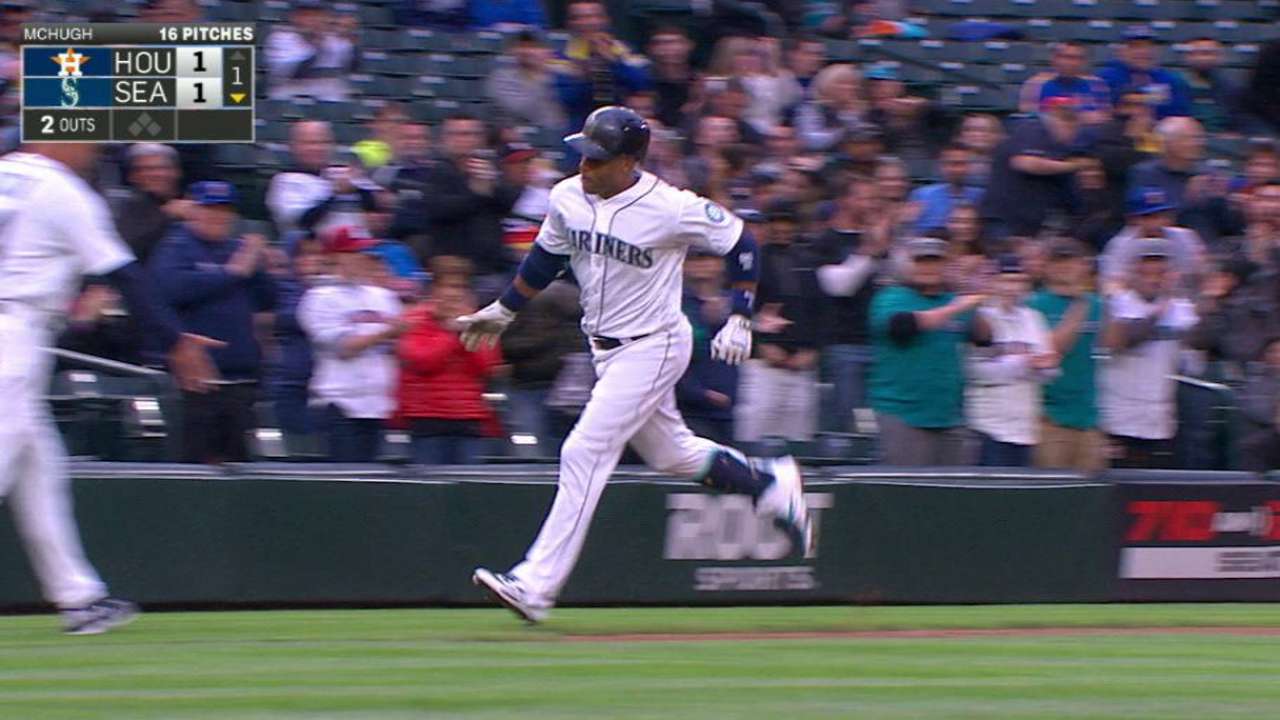 "It's always good to start the season good," Cano said. "It's not only the way you start, but helping the team win games. We lost tonight, but we won the series and that's all that matters."
That's what has Cano smiling at this point. Even with Wednesday's loss, the Mariners have won four straight series and are in the thick of the early American League West chase at 11-10. And, yes, he pays attention to what other teams are doing and how his club stacks up.
"I'm not going to lie. You have it right in front of you in left field," he said of the out-of-town scoreboard. "It's kind of hard to say, 'No, I'm not looking.' I love this game so much and I'm the kind of guy that I like to go home and know what's going on around the league. At the end of the day, you've got to win, no matter what."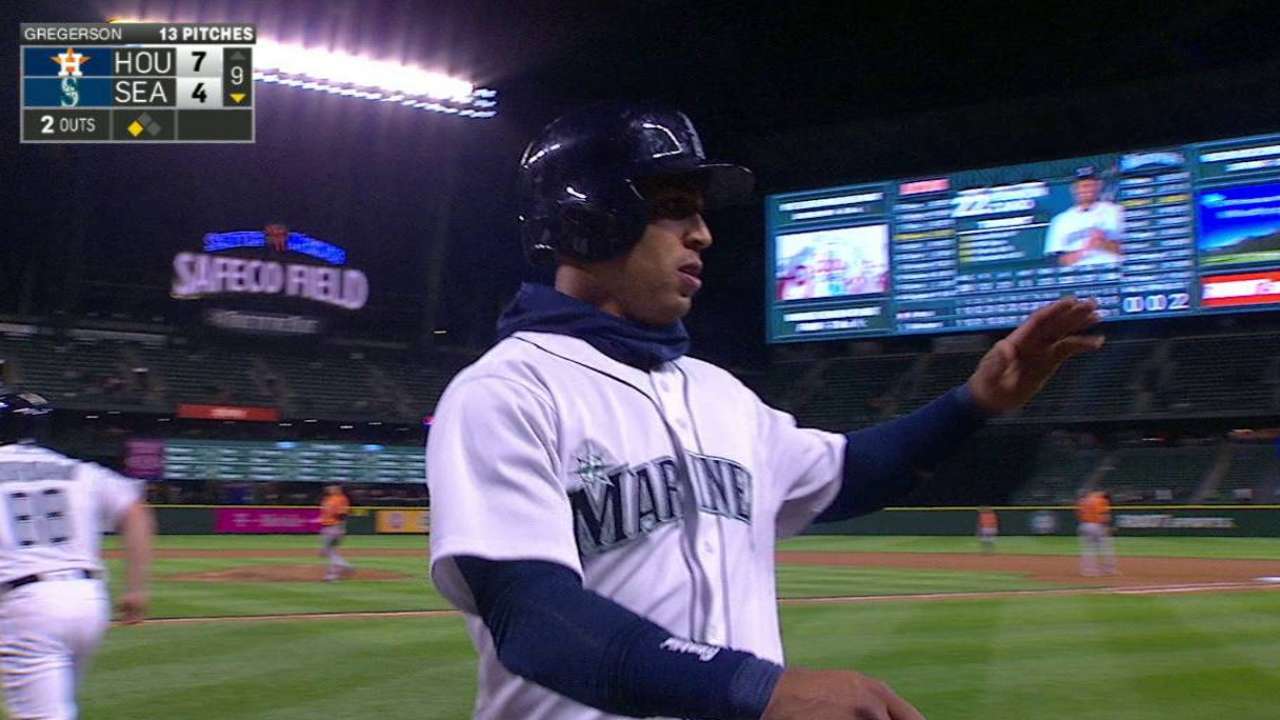 A year ago, the Mariners were 10-15 out of the gate and found themselves eight games back of the front-running Astros by May 3. Cano knows that digging out of that kind of hole is difficult for any club.
"You look back on my first year [with the Yankees], it wasn't a good first month and we ended up not making it by one game," he said. "I would say the first month of the season says a lot because you go into May and you're in the fight. You never know what can happen from here on.
"You can keep winning and keep in the race. When you start the season and it gets far away from you like last year, it's hard to bounce back."
Cano was talking about the team, but he could well have been referring to his own rough start last year. But that seems long ago at this point as Cano continues racking up the early numbers. He says he's not doing this alone, however.
"The rest of the guys, we're playing good," he said. "Pitching, defense and offense are there so we've got to keep focused and play like we are now from the first game to the last."
Greg Johns has covered the Mariners since 1997, and for MLB.com since 2011. Follow him on Twitter @GregJohnsMLB and listen to his podcast. This story was not subject to the approval of Major League Baseball or its clubs.