Dodgers handed first three-game skid of season
Offense shut down in frustrating loss to Marlins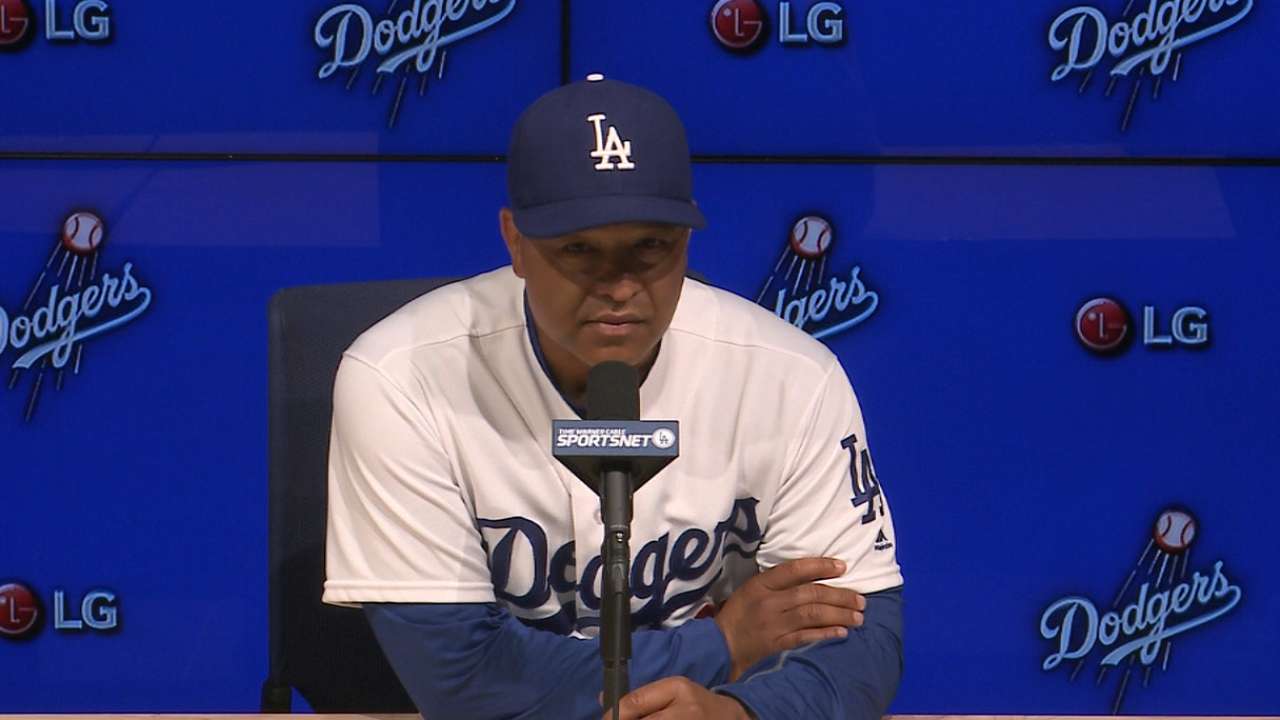 LOS ANGELES -- On Day Three of their Coors Field hangover, the Dodgers offense got two hits off Minor League callup Justin Nicolino.
So, don't blame Scott Kazmir and his sore wrist for Wednesday night's excruciating 2-0 loss to the Marlins, which gave the Dodgers' their first three-game losing streak of the year. After allowing singles to four of the first five batters he faced for a pair of first-inning runs, Kazmir shut down the Marlins.
Insisting on pitching despite lingering discomfort from too much Spring Training batting practice, Kazmir -- who had allowed 14 runs in his previous 13 innings -- did a lot better than the Dodgers' offense. He scattered seven hits in six innings, struck out six, was able to make 113 pitches and kept Giancarlo Stanton in the park.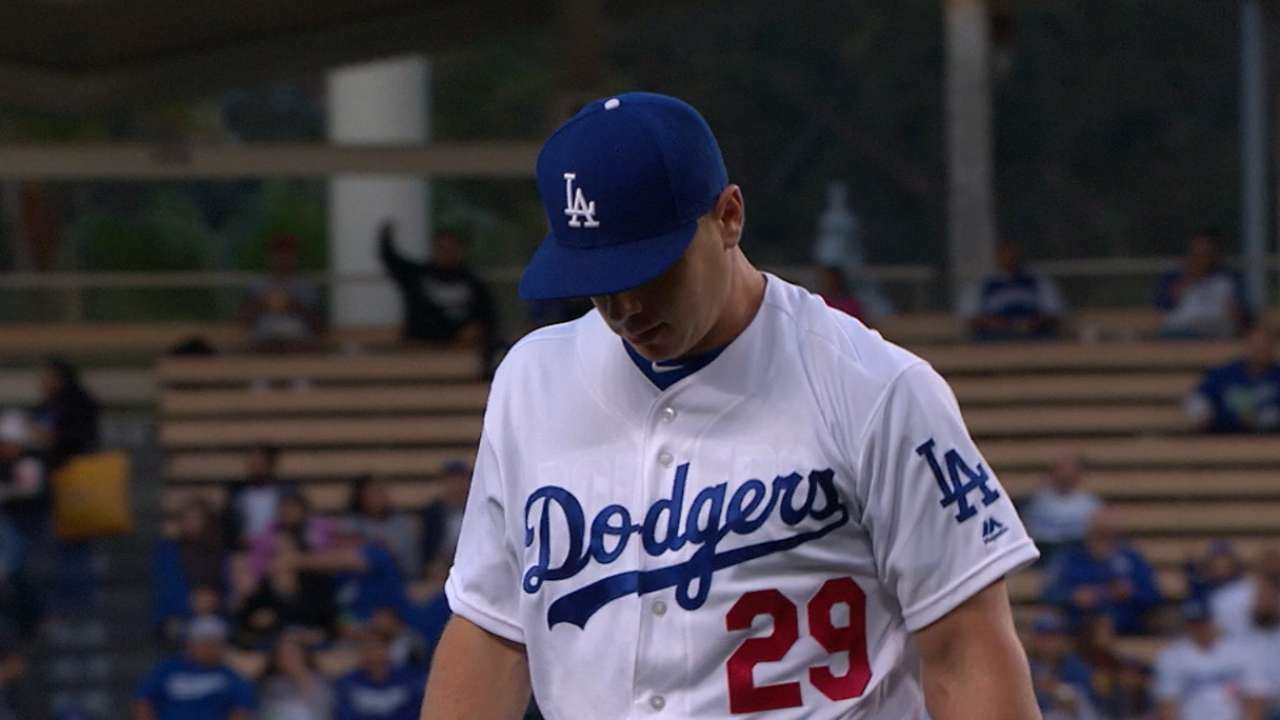 "The first inning, a couple pitches I made I felt like ended up being good pitches, but I gave up three or four hits, two runs, then I settled down and found a good rhythm," said Kazmir, who skipped his between-starts bullpen session and probably will again to rest his wrist.
In addition, to protect that wrist, Kazmir either took pitches at the plate or bunted, but didn't swing in his two fruitless at-bats. At least he had an excuse.
The rest of the Dodgers offense was a no-show again, one night after scoring three gift runs from the Marlins on walks and wild pitches. After scoring 12 runs in Sunday's slugfest win over the Rockies, the Dodgers have three losses to former manager Don Mattingly's new team and are 0-for-13 with runners in scoring position.
"I think early, we swung the bats OK, hit the ball hard, didn't have anything to show for it and I think at that point [Nicolino] really just settled in," said Dodgers manager Dave Roberts. "You could see guys pressing a little bit. There was some hard contact out, but when they're not falling, you start looking at your last three, four games. Some guys look at their average and want to get hits, but when you feel like you need to get a hit, it gets tougher. Guys are coming out of the strike zone a little more than they used to.
"It's just up and down the line. We've had some big innings, got off to some good starts, and then really haven't added on in past games. Tonight, we obviously couldn't get anything going with two hits. I think it's just a collective effort, we've got to continue to have an approach."
The Dodgers couldn't even score in a bizarre eighth inning in which the Marlins used five pitchers, had one of them (David Phelps) and Mattingly ejected, and had three relievers walk three Dodgers pinch-hitters to load the bases with one out, only for Jose Urena to strike out Yasiel Puig and get Adrian Gonzalez on a soft fly ball.
"These things ebb and flow, and coming off the highs of the weekend in Colorado and on Sunday, it would have been nice with a little bit of carryover," said catcher A.J. Ellis. "But the Marlins got hot in San Francisco, [Giancarlo] Stanton got hot again, and we're in a tough series. Hopefully we can salvage something tomorrow."
Ken Gurnick has covered the Dodgers for MLB.com since 2001. This story was not subject to the approval of Major League Baseball or its clubs.