Young laments the one that got away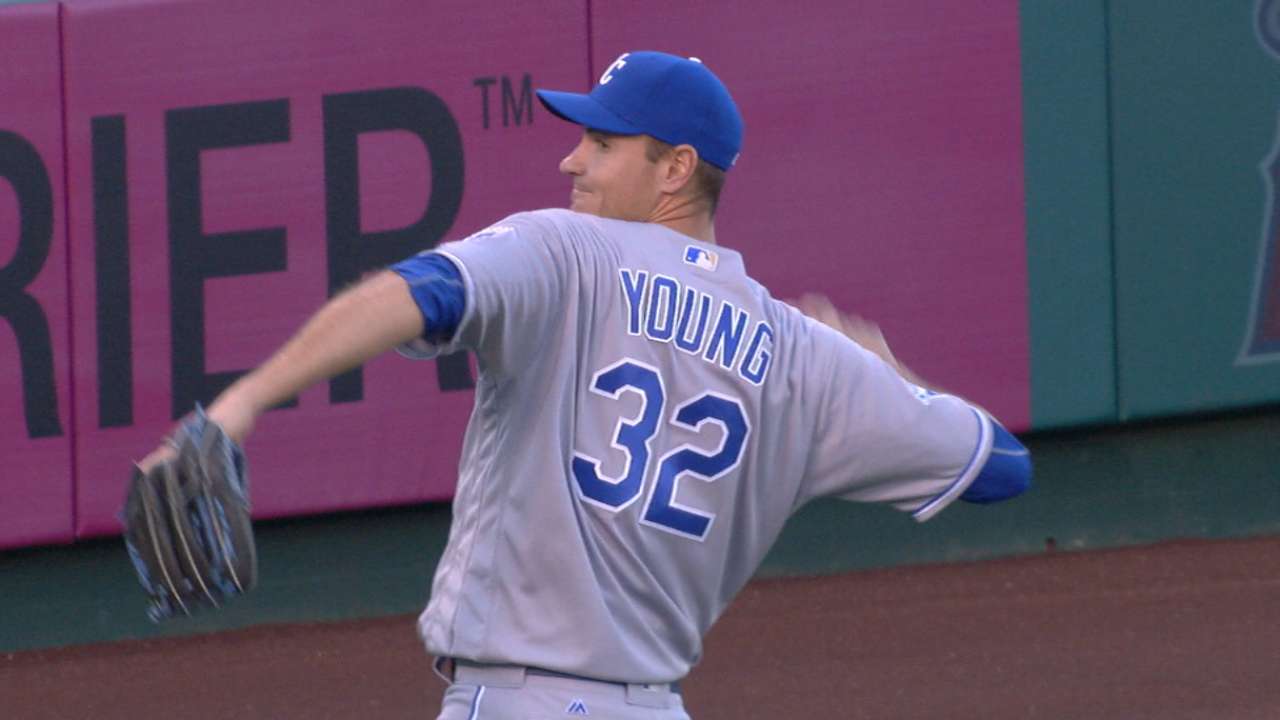 ANAHEIM -- Royals right-hander Chris Young felt he was just a couple of inches away from victory on Wednesday night.
But a 0-2 pitch to the Angels' Mike Trout drifted back over the plate at about chest-high, and Trout didn't miss. He crushed it to straightaway center, a two-run homer in the fourth inning that helped lead to a 4-2 Angels' win.
Young typically tries to elevate his fastball when he's ahead in the count to lure hitters into chasing a bad pitch.
"It was up and away," Young said. "But it drifted back. It probably could have been a couple inches higher.
"You make a mistake to a great hitter and he makes you pay."
Royals manager Ned Yost said of Young's pitch, "He was trying to get it up a little higher and away but (Trout) was able to extend his arms and get it."
Young also gave up a homer to Yunel Escobar on a pitch thigh high over the middle in the sixth. But that was it. Young turned in the outing Yost was looking for -- 5 1/3 innings, three hits, three runs, six strikeouts -- and kept the Royals in it.
"He did a great job," Yost said. "He only gave up three hits. They didn't have a guy in scoring position all night long. He pitched fine."
Young, too, said he had little to complain about with his outing.
"Physically I felt great," Young said. "I feel I pitched better than the results. I feel bad that I didn't make that (2-0) lead hold. It's a night I could have picked up the hitters a little bit.
"If I make that pitch there (to Trout), we probably win that game."
Young was coming off his best start of the season -- six innings, two runs, 10 strikeouts against the Orioles last Friday.
"Physically, I feel like my stuff is really good," Young said. "The swings have not been great lately. I made two mistakes tonight and paid for it.
"My stuff is there. The results will come. I'm just frustrated we didn't win."
Jeffrey Flanagan is a reporter for MLB.com. Follow him on Twitter at @FlannyMLB. This story was not subject to the approval of Major League Baseball or its clubs.