Command betrays Berrios in uneven intro
Twins' No. 1 prospect fans 5, but pitch count runs up to 93 over four-plus innings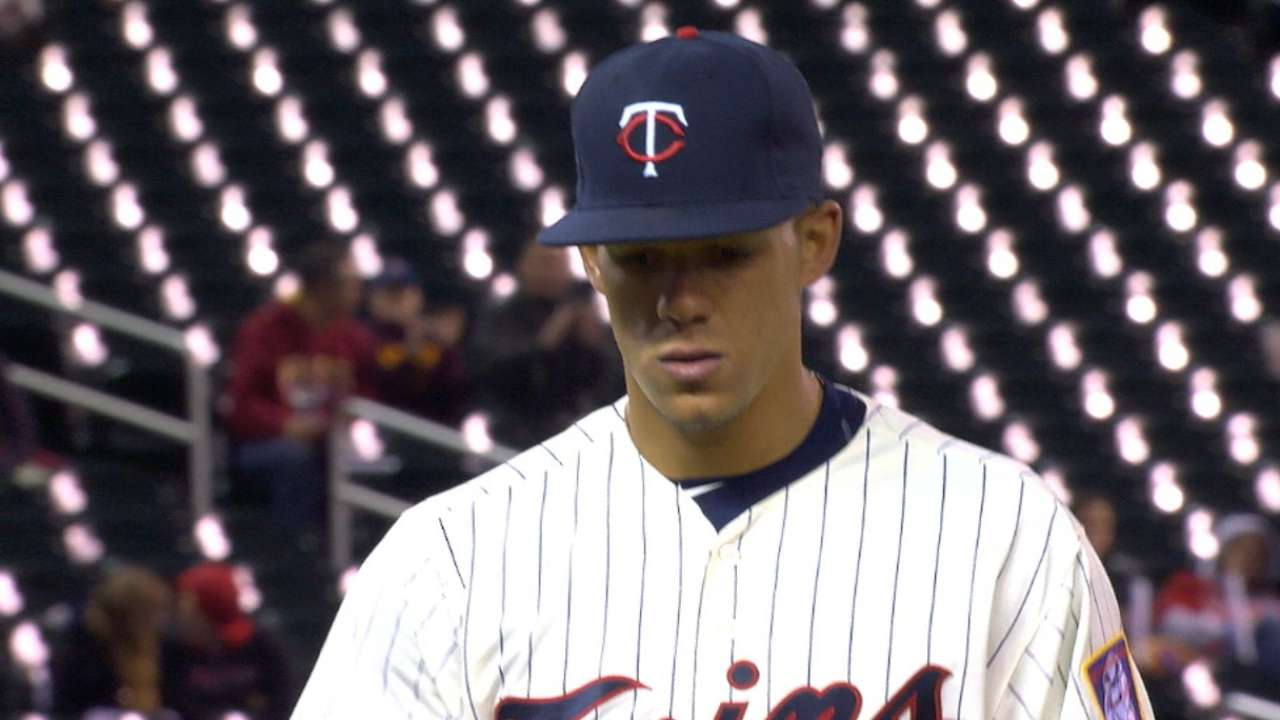 MINNEAPOLIS -- Jose Berrios showed flashes of why he's considered one of the top pitching prospects for the Twins in recent years, but his Major League debut ultimately didn't go as planned.
Berrios, ranked as the Twins' No. 1 prospect and No. 16 overall, hit as high as 97 mph on the radar gun and showed off his impressive changeup and curveball, recording five strikeouts, but he lasted only four-plus innings in a 6-5 loss to the Indians. The 21-year-old right-hander gave up five runs on six hits, two walks and a hit-by-pitch.
"Jose was obviously a little amped up, and we didn't see him at his best," Twins manager Paul Molitor said. "He competed fairly well, but his command wasn't particularly sharp. The leadoff man getting on in four of the five innings kinda bit him a little bit."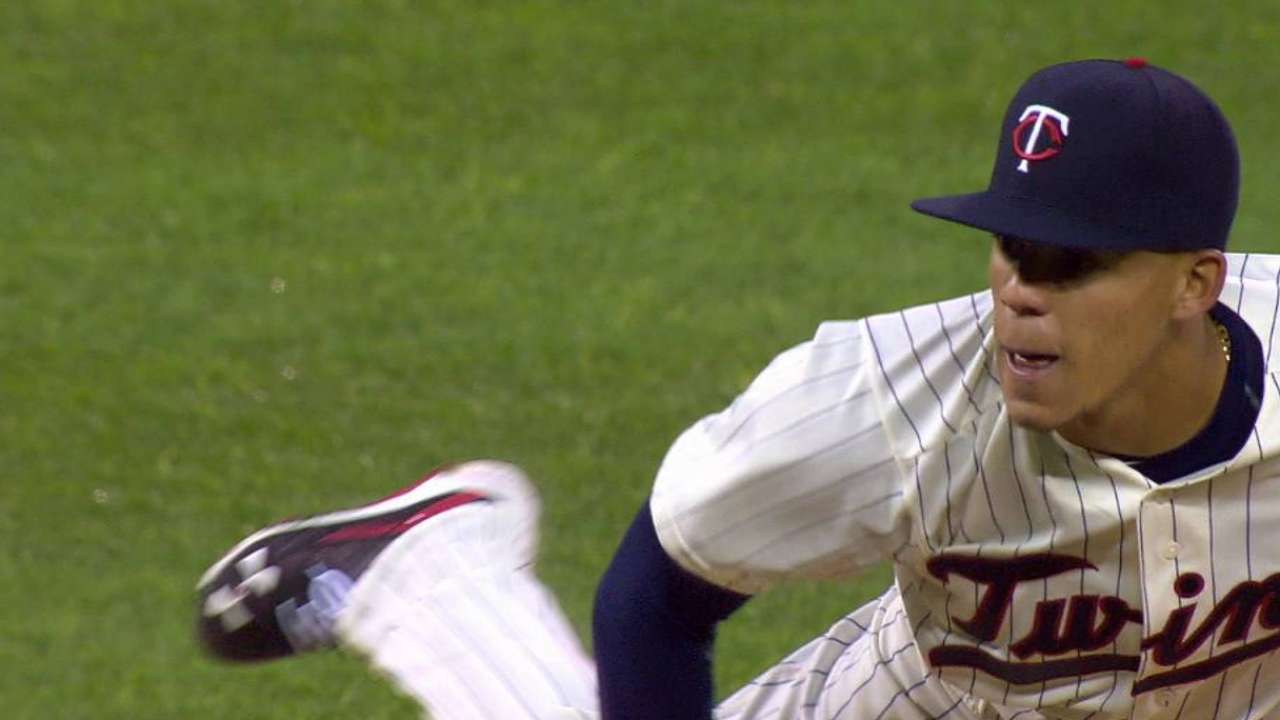 Berrios made his debut in tough conditions, as the game was delayed 35 minutes due to rain with a game-time temperature of 44 degrees. But he said he tried his best not to let that affect him. It was more of an issue controlling his pitches than his emotions.
"When I got on the mound and threw the first pitch, I was excited, but after that, I felt comfortable," Berrios said. "Today I didn't have very good command with my secondary pitches. But that happens. So I'll keep working hard on that for my next start."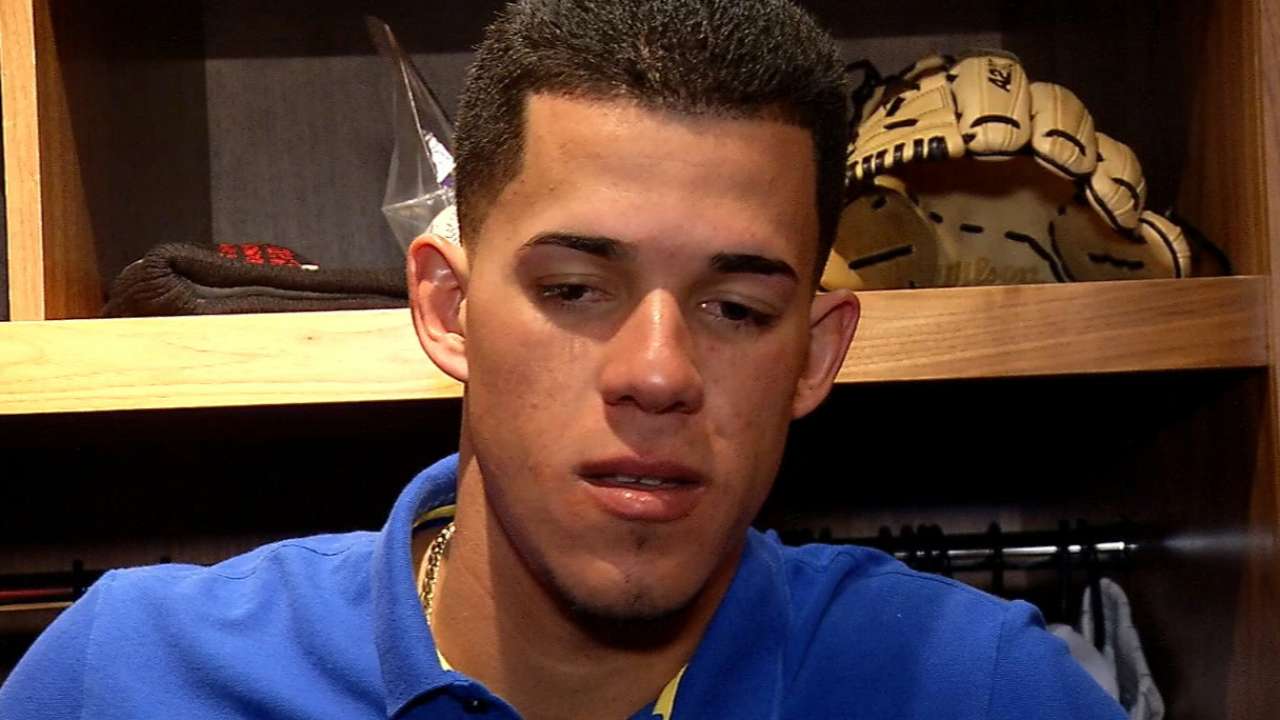 The third inning was indicative of the kind of stuff Berrios has. He had a runner on second with one out but was able to strike out Michael Brantley looking on an 80-mph curveball before getting Mike Napoli swinging on a 93-mph fastball up and out of the zone. The Indians, however, made Berrios work, running his pitch count up to 93.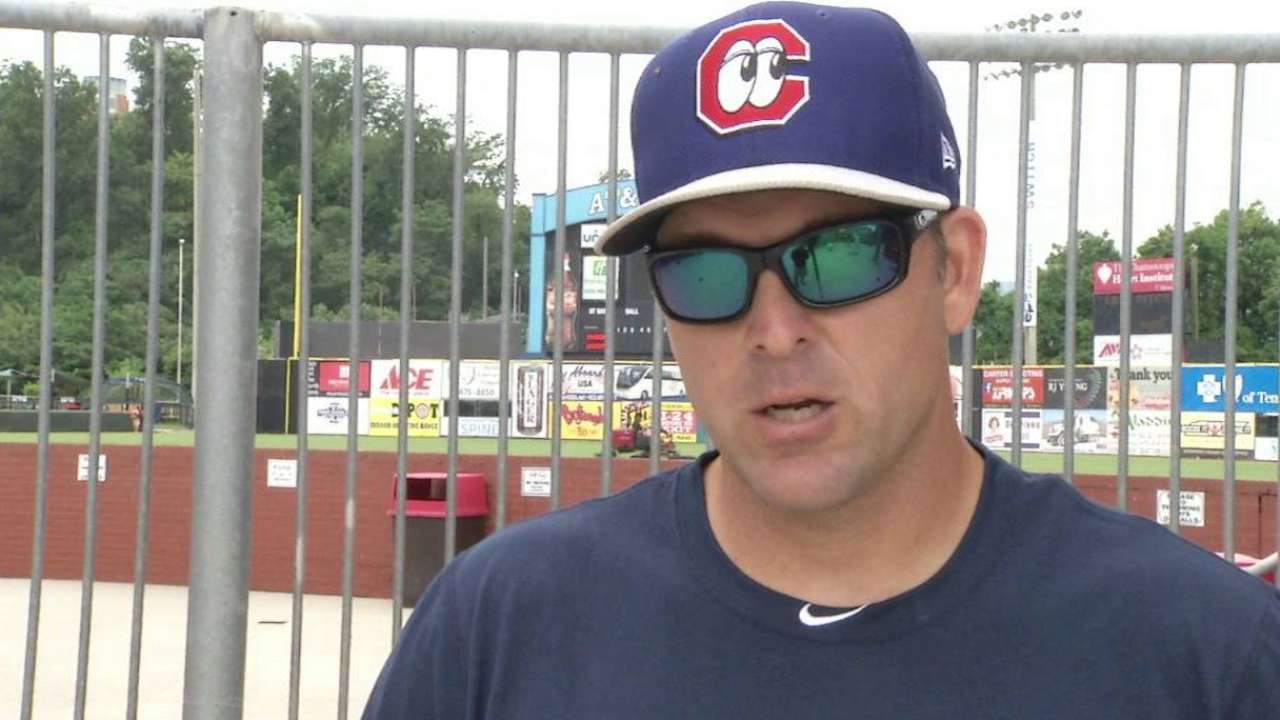 "It was a big difference, because up here they don't swing a lot and hit a lot of foul balls," Berrios said. "But it's the same game. You just have to trust your stuff and you have the chance to get outs."
The game unraveled for Berrios in the fifth, when he fell behind Tyler Naquin and gave up a leadoff single before walking Carlos Santana on four pitches. He got ahead of Jason Kipnis, who struck out in his previous two at-bats, but doubled up on a 2-2 curveball that Kipnis deposited into right field for an RBI double. It knocked Berrios from the game, and the Indians tacked on three more runs that inning.
Kipnis was complimentary, seeing 21 pitches from the youngster and striking out on a 94-mph fastball in the first and an 81-mph curve in the third.
"He's got good stuff," Kipnis said. "He's got a good arm motion. He keeps the same arm speed on a bunch of his pitches. He'll get better, obviously, as he goes, once he cuts down on how many pitches he throws."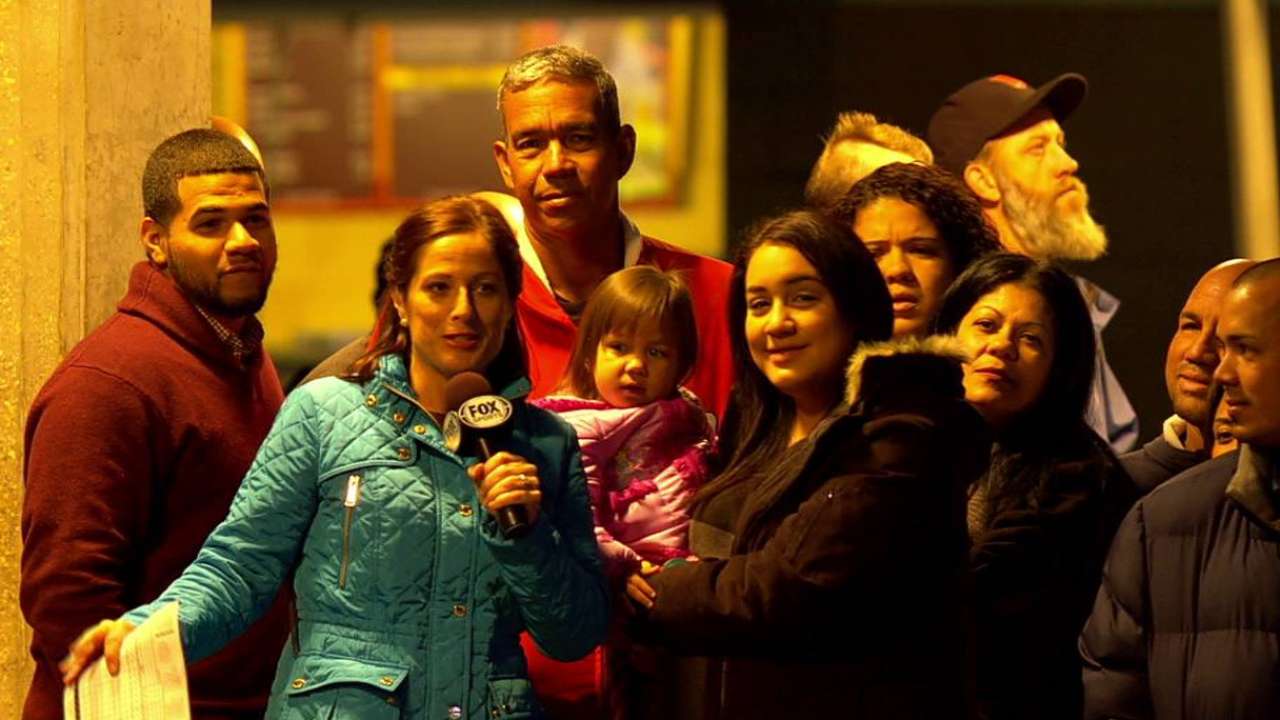 Even after exiting after four-plus innings, Berrios left to a big cheer from the fans at Target Field, including 15 family members and friends from his native Puerto Rico, and vowed to be better in his subsequent start.
"When I came out in the fifth inning, they gave a big clap for me, and I appreciated that," Berrios said. "My confidence is up, and I'll be great next time."
Rhett Bollinger has covered the Twins for MLB.com since 2011. Read his blog, Bollinger Beat, follow him on Twitter @RhettBollinger and listen to his podcast. This story was not subject to the approval of Major League Baseball or its clubs.