Statcast shines positive light on Davis' moonshot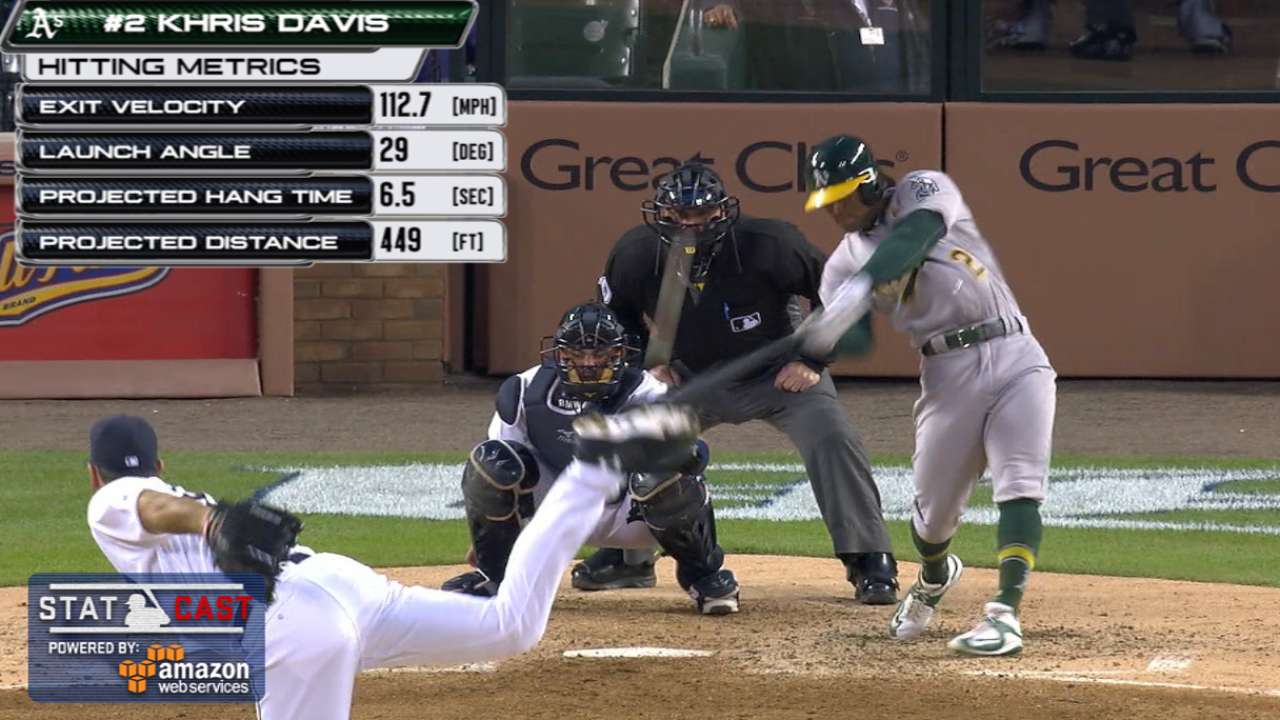 DETROIT -- Khris Davis was moved up to the cleanup spot in the A's lineup for Wednesday's 9-4 loss to the Tigers, and he rewarded manager Bob Melvin's decision with a 2-for-4 night that included a triple and a home run off Justin Verlander to a part of Comerica Park that doesn't see many roundtrippers.
In the fourth inning, Davis crushed a 3-2 fastball for a solo drive projected by Statcast™ to land 449 feet from the plate. The solo homer reached the section of left-center field that pays tribute to Tigers legends, nearly hitting the Al Kaline statue. According to Statcast™, the drive was hit with an exit velocity of 112.7 mph and a launch angle of 29 degrees.
Davis enjoyed the homer when he hit it, but he didn't savor it much after the loss.
"Just another solo home run," Davis said. "Solo home runs don't beat other teams. It was a great swing, but it didn't hurt them."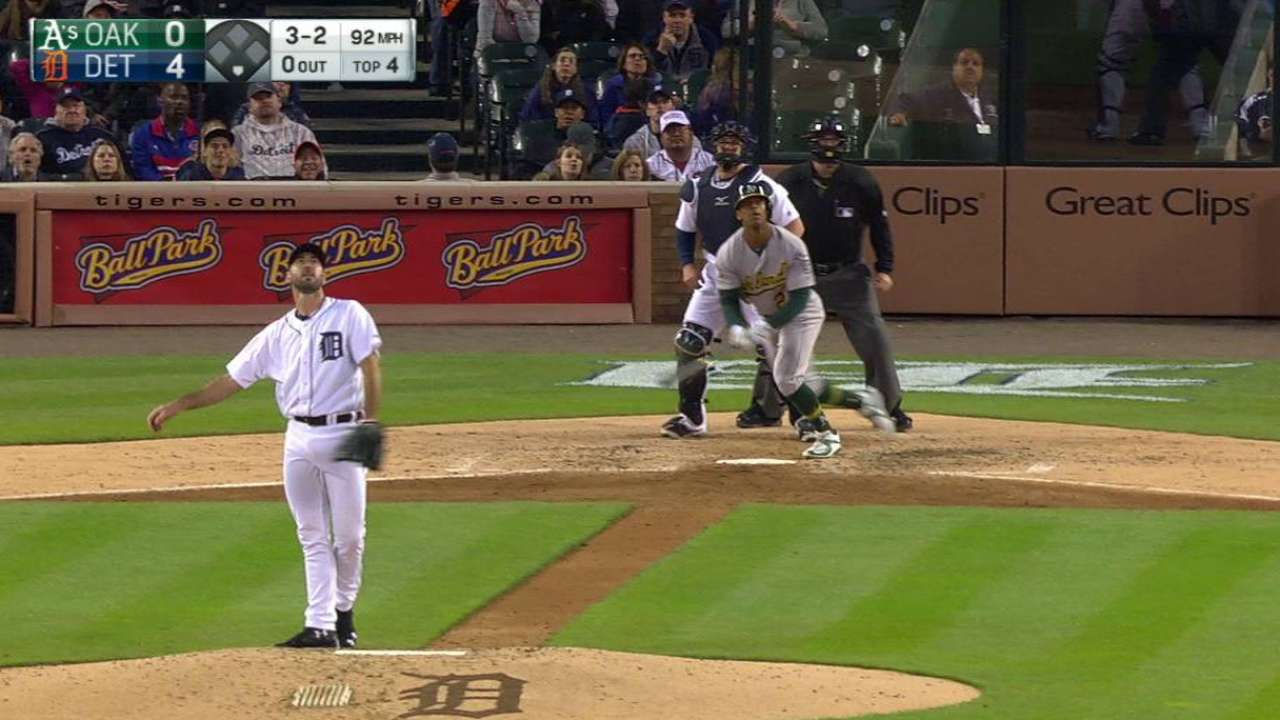 While rounding the bases, Davis looked back at first-base coach Mike Aldrete, who left him out to dry on a high-five attempt.
"We talk about just hand shaking on a home run," Davis said. "He doesn't do it, but I tried to get him to do it. It was nothing to offend Verlander. I heard the announcers from the other team thought it was some kind of show-up to Verlander, but it had nothing to do with him."
Davis is 11-for-31 (.354) with three home runs since April 20, raising his average from .143 to .233. He could see more at-bats high in the lineup if he keeps producing.
"He's swinging the bat well; that's why we scooted him up with a couple guys out of the lineup," Melvin said. "We put him in the four-hole and he swung the bat well again."
Chris Vannini is a contributor to MLB.com based in Detroit. This story was not subject to the approval of Major League Baseball or its clubs.