Souza's flying catch among top GIFs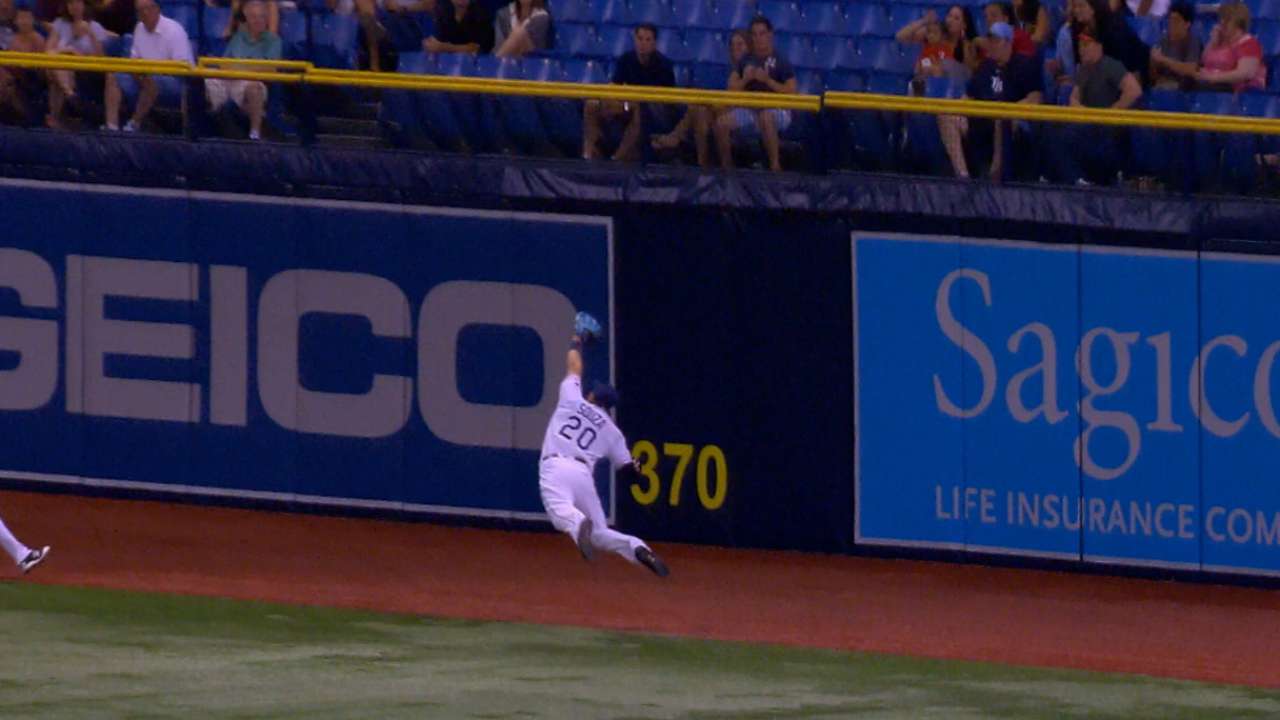 Here are the top six GIFs from Wednesday's games, courtesy of @MLBGifs.
1. Wild Beltre swing
Adrian Beltre has been known to swing so hard he ends up on his knees. This time he even added a little flourish with his left leg to get extra points from the judges.
2. Angels fans dab
If you're sitting in the upper deck and catch a foul ball, why not dab for good measure? This Angels fan did just that.
3. Souza makes incredible catch
Two years ago with the Nationals, Steven Souza Jr.'s incredible diving catch in left-center field saved Jordan Zimmermann's no-hitter. On Wednesday, Souza pulled off a strikingly similar play for the Rays, this time launching himself into the air to grab a fly ball in the right-center gap.
4. Holt dances in dugout
Who wants to have a dugout dance party? Brock Holt does.
5. Napoli reaction to striking out
Mike Napoli struck out, and he was hoppin' mad about it.
6. Harper makes sliding catch
Bryce Harper doesn't want to be running into any more walls, so fortunately he pulled off a nifty feetfirst slide to make this difficult catch.
Andrew Simon is a reporter for MLB.com. This story was not subject to the approval of Major League Baseball or its clubs.