Nationals not ready to shake up lineup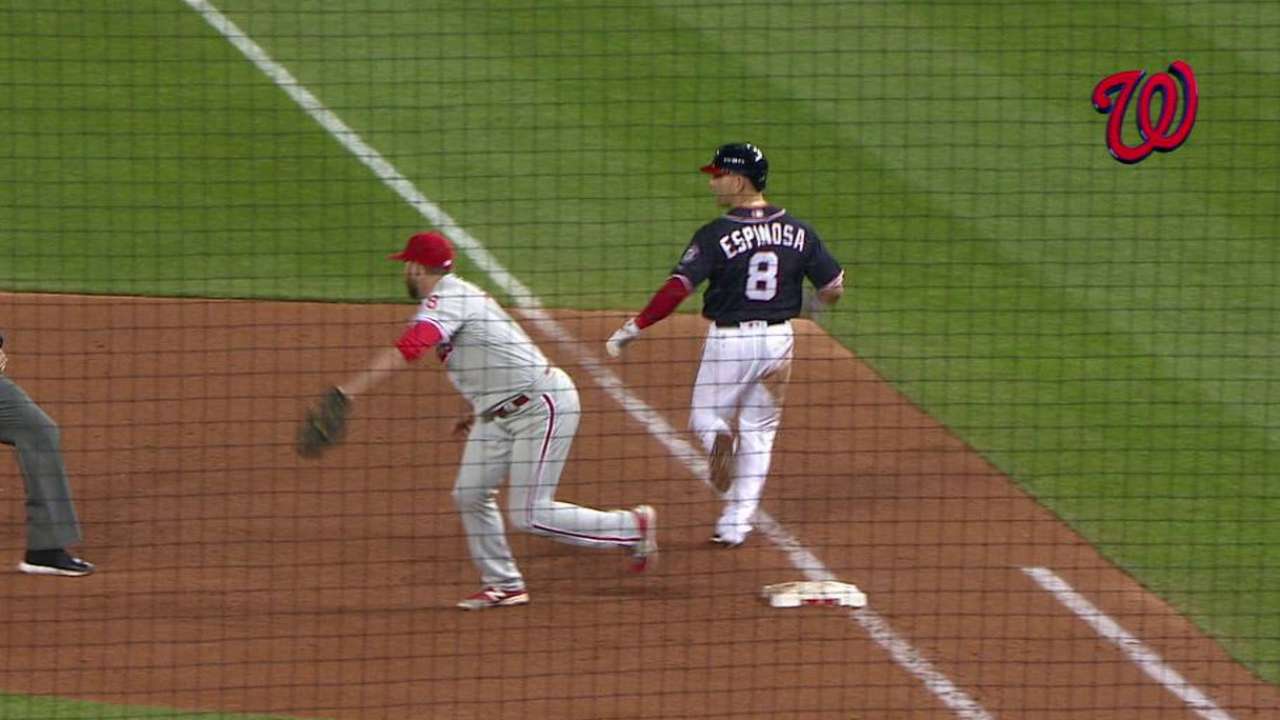 WASHINGTON -- The Nationals were handed their first shutout loss of the season and managed just two hits, one of which was a bunt single, off right-hander Jeremy Hellickson and two Phillies relievers during Wednesday night's 3-0 loss at Nationals Park.
It was a sharp outing from Hellickson, but it highlighted one of the Nationals' underlying issues despite their fast start this season. Outside of Bryce Harper, who is off to another MVP-worthy campaign, and Daniel Murphy, who has hit safely in 17 of the 19 games he has played, the Nationals are not hitting.
But even after Wednesday, the Nationals are 14-6, still the second-best winning percentage in the National League. That record -- and the fact that it's still early in the season -- are factors on why manager Dusty Baker has not considered shaking up his lineup yet.
"We're 14-6. You don't start moving guys yet," Baker said.
"I mean, if you shake up the basket and there's nothing happening in the basket, and you shake it up, there's still nothing happening," Baker added. "It don't really matter where you're hitting really, if you're not hitting."
Wilson Ramos was hitting, with an .819 OPS and a pair of homers, before he landed on the bereavement list Tuesday. Washington has three everyday players -- Michael Taylor, Danny Espinosa and Jayson Werth -- batting under .200. Ryan Zimmerman has knocked only one home run with a .624 OPS and Anthony Rendon's on-base percentage sits at .289 while his average has dropped to .229.
At its best, this Nationals offense can be a deep and productive unit that put Baker in a quandary before the start of the season when he considered his options on how to best set his lineup. There are proven veteran hitters throughout the lineup that can force starting pitchers into high pitch counts early in the game.
But the Nationals are struggling to find consistent offense, especially with the Phillies deciding to not let Harper beat them. They have walked him five times in the past two nights.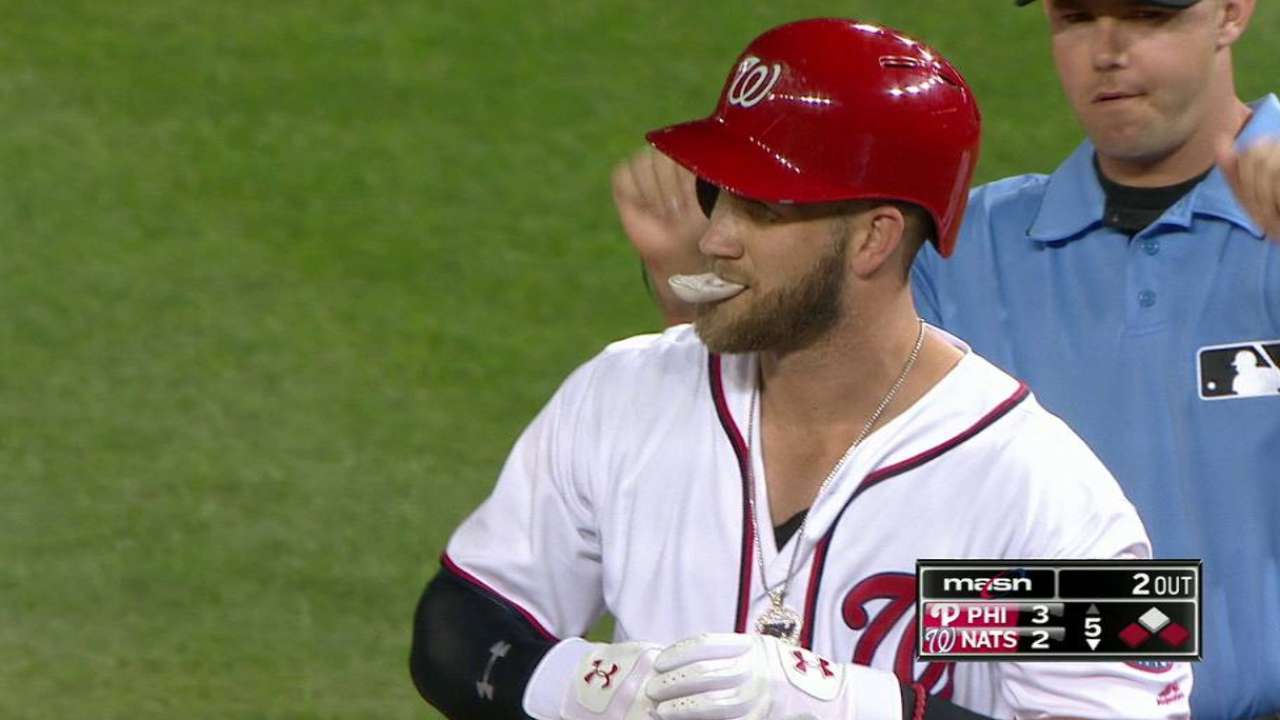 "These last two days when the opportunities to score are few and far between, I think the guys start putting pressure on themselves a little bit more," Murphy said. "And, right now, I think it's about grinding at-bats out one through nine and trying to get traffic out there, give ourselves more opportunities to score runs."
So for now, the Nationals are not going to make any wholesale changes to jumpstart their offense. Baker believes his veterans will start to perform and has not seen any reason to panic just yet.
"This bunch is going to hit, and you can count on that," Baker said. "I mean, these guys, they think they can hit, and they love to hit, and they will hit."
Jamal Collier covers the Nationals for MLB.com. Follow him on Twitter at @jamalcollier. This story was not subject to the approval of Major League Baseball or its clubs.