Hellickson steps up as veteran presence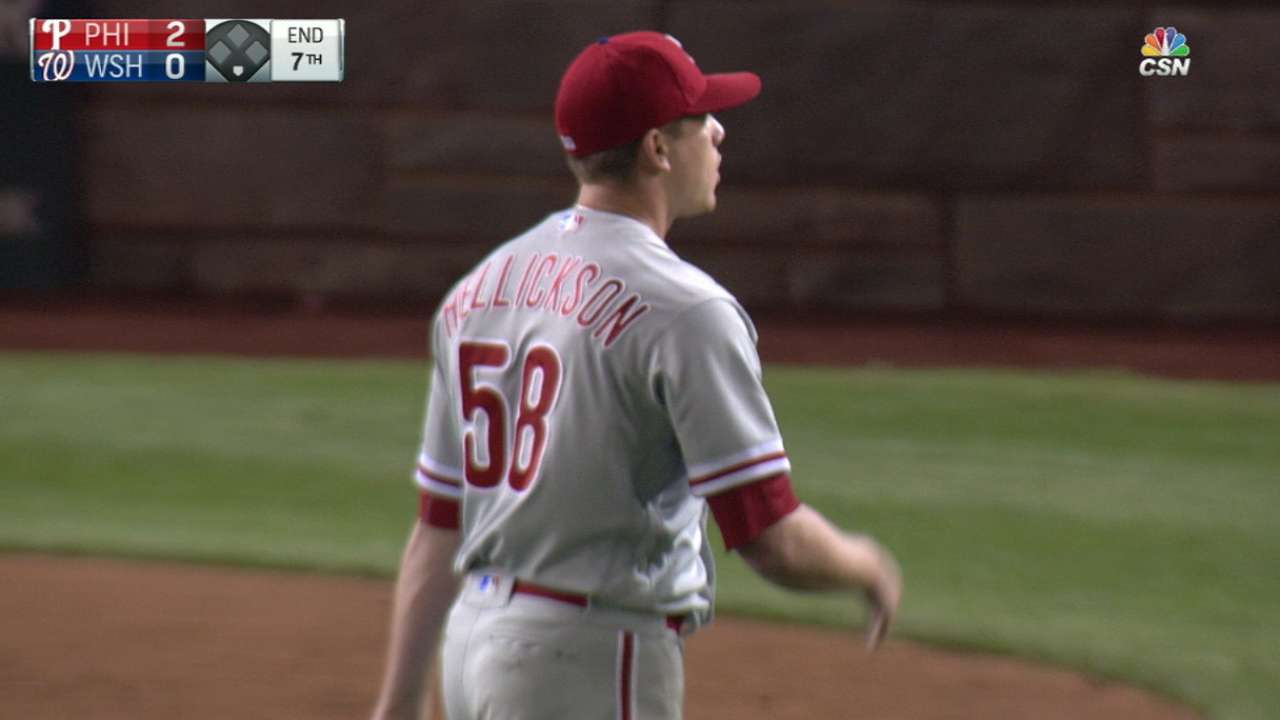 WASHINGTON -- The Phillies acquired Jeremy Hellickson and Charlie Morton in the offseason because they believed they needed a couple veterans to stabilize a rotation of talented, but inexperienced starters.
The Phillies learned on Wednesday they lost Morton for the season with a torn left hamstring.
It seemed fitting that Hellickson turned in his best effort of the season a few hours later in a 3-0 victory over the Nationals at Nationals Park, where he allowed two hits, three walks and struck out eight batters in seven scoreless innings to improve to 2-1 with a 3.81 ERA.
"It [stinks] losing Charlie," Hellickson said. "He was a great pitcher and even better in here. Everyone loved him, so that's a tough loss for us. We'll all continue battling. But, yeah, the last two starts were all I really needed for motivation tonight."
Hellickson permitted 17 hits and 10 runs in 7 1/3 innings over his last two starts, which included an outing April 15 against the Nationals at Citizens Bank Park. Hellickson surrendered six runs in just three innings that night.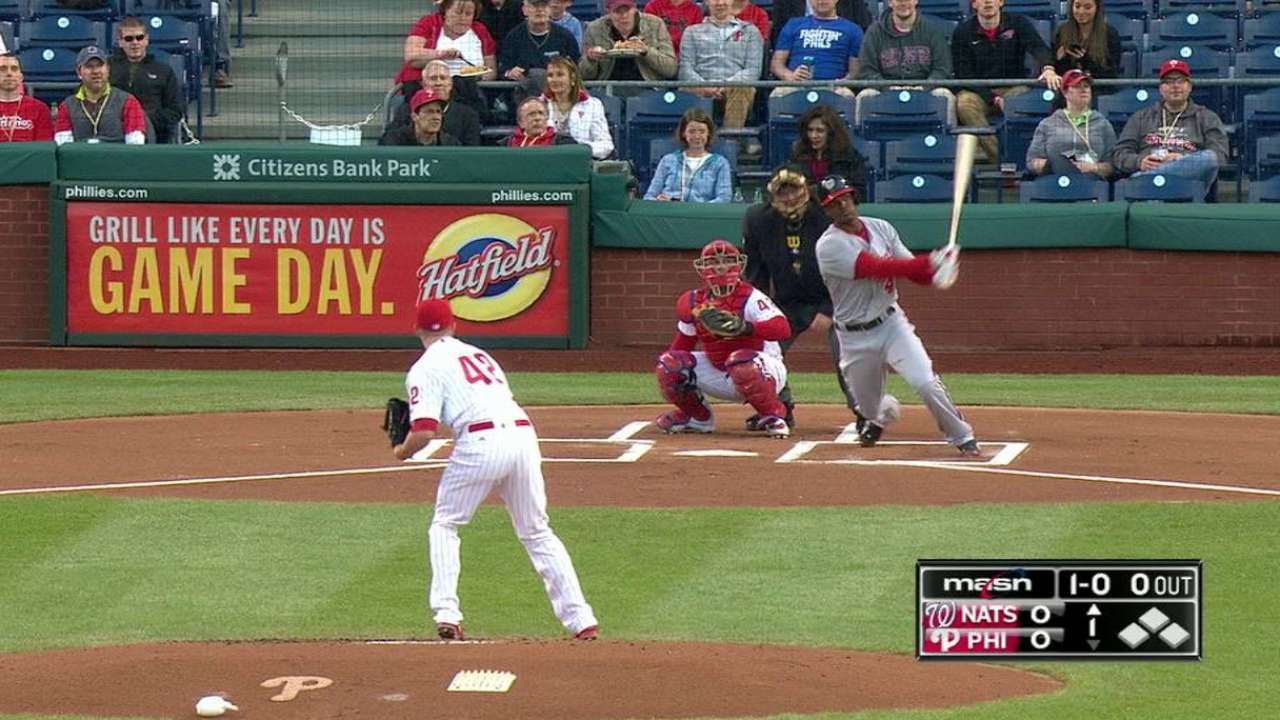 "I think I was 0-1 a lot more than I have been," Hellickson said about Wednesday's success. "Then just going after guys in general. The last couple games, I've been working way too hard in the early innings and pretty much throwing everything I had. So I was just getting ahead and getting some early outs in the early innings."
The victory improved the Phillies to 11-10. It is the first time the Phillies have had a winning record this late in a season since May 4, 2014, when they were 15-14.
"We all believe in each other," Hellickson said. "I felt like we were going to compete from Game 1. I don't think this really surprised any of us."
The Phillies will need Hellickson to keep pitching well moving forward. They still need a veteran in that rotation to show these young pitchers the way.
"He really bounced back, especially after the news about Morton," manager Pete Mackanin said. "It's good to see him pitch that well. He was outstanding."
Todd Zolecki has covered the Phillies since 2003, and for MLB.com since 2009. Read his Phillies blog The Zo Zone, follow him on Twitter and listen to his podcast. This story was not subject to the approval of Major League Baseball or its clubs.