Sparkplug Herrera making offense go 'round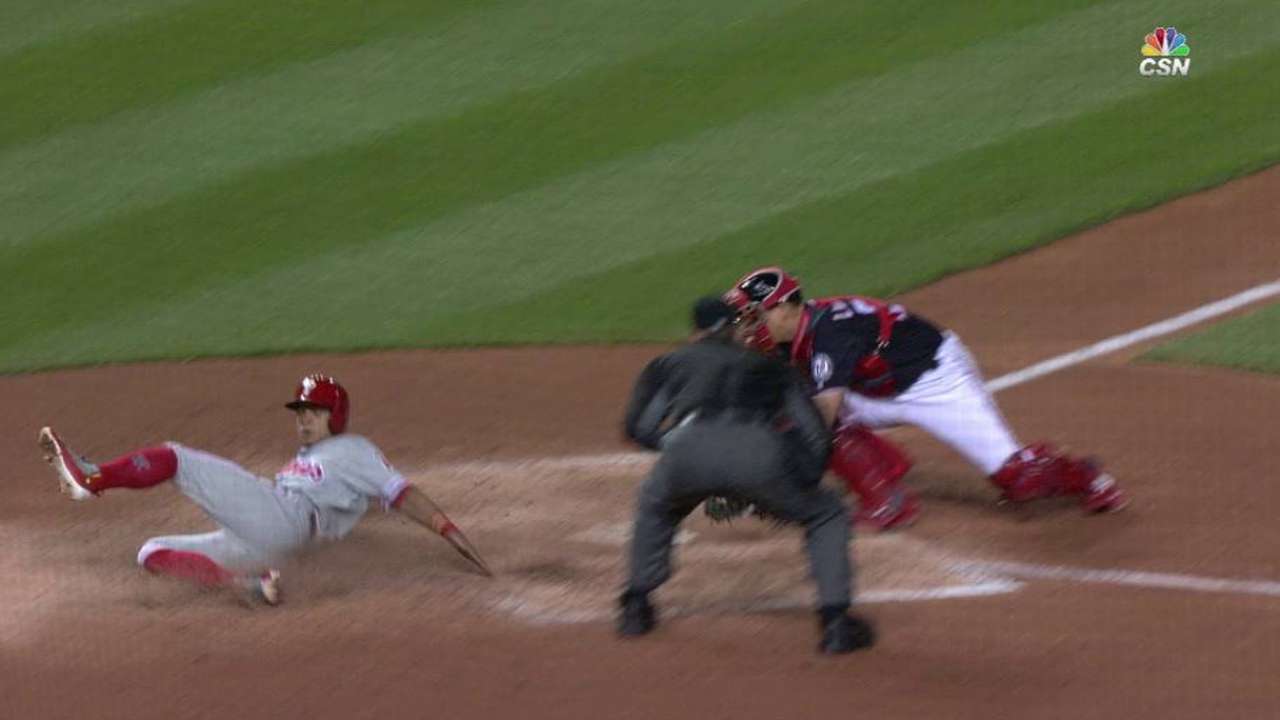 WASHINGTON -- Phillies manager Pete Mackanin made a couple noticeable changes to his lineup a week ago.
Mackanin put Odubel Herrera in the leadoff spot and placed his pitcher eighth.
The former has received less attention than the latter because hitting the pitcher eighth is unusual and its effectiveness is debatable, but moving Herrera to the top spot might have sparked the Phillies' offense.
Herrera singled and scored the Phillies' first run Wednesday night in a 3-0 victory over the Nationals at Nationals Park. The Phillies can sweep the first-place Nationals with a victory in the series finale Thursday.
"I do like leading off," Herrera said through the Phillies' interpreter. "I don't mind hitting first, second or third. But I really like to lead off."
The Phillies are 5-1 and averaging 5.33 runs per game since Herrera moved to the top spot in the Phillies' lineup. They were 6-9 and averaging 2.47 runs per game when they tried Freddy Galvis, Cesar Hernandez and Emmanuel Burriss there.
"I'm the first one facing the starting pitcher," Herrera said. "That gives me a sense of responsibility. The more pitches I see, the more pitches whoever is batting behind me sees. It is great to feel I am doing a good job. Things are working out for me. I really like that."
Added Mackanin: "He's been a catalyst."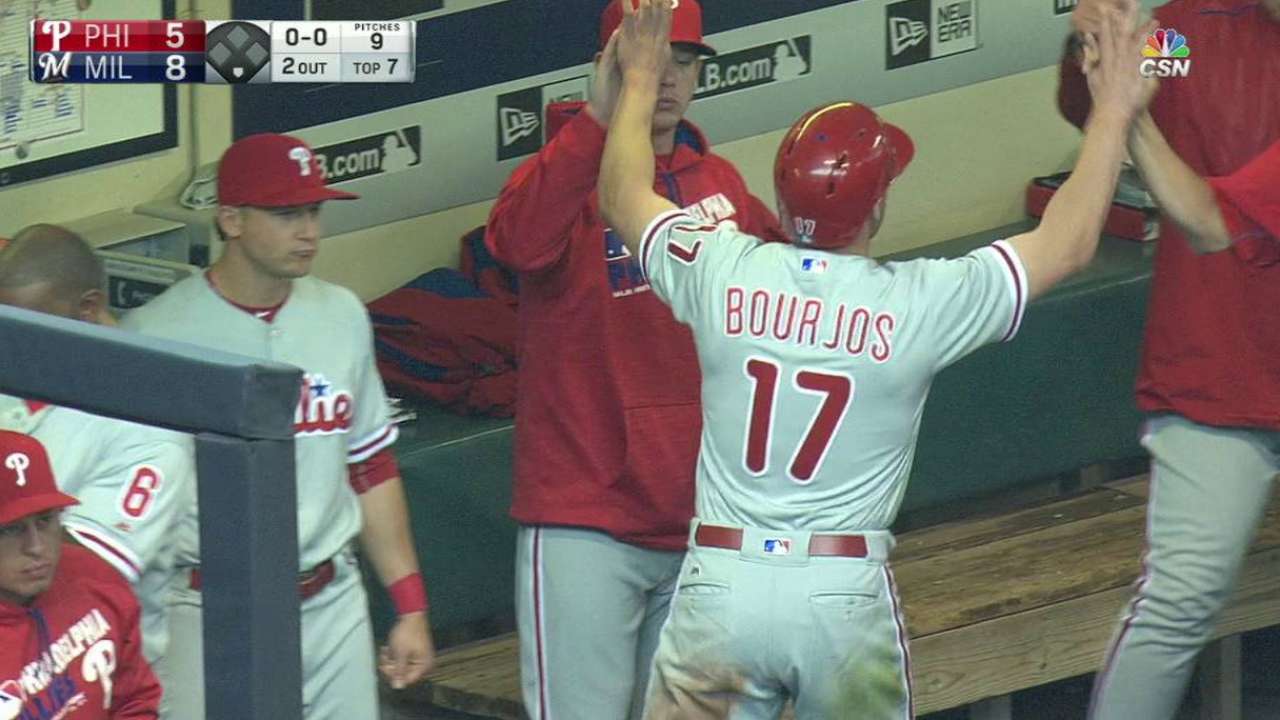 Herrera is batting .364 (8-for-22) with one home run, three RBIs, seven walks, two stolen bases, eight runs scored and a 1.000 OPS over his last six games. He has reached base safely in 18 consecutive games, which ties a career high.
Herrera worked a one-out walk to load the bases in the seventh and walked again in the ninth. They were his 20th and 21st free passes, which ranks second in the Majors.
"He knows how to hit," Mackanin said. "He decided he was going to stop expanding the strike zone. I think he does occasionally, but he's a smart hitter, and he really enjoys the fact that he's walking. You don't see many guys clap and get excited when they walk, but this guy, he's fun to be around."
Todd Zolecki has covered the Phillies since 2003, and for MLB.com since 2009. Read his Phillies blog The Zo Zone, follow him on Twitter and listen to his podcast. This story was not subject to the approval of Major League Baseball or its clubs.