MLB.com Columnist
Fred Zinkie
10 fantasy waiver-wire options to consider
Manaea, Lamb, Berrios among players who could provide spark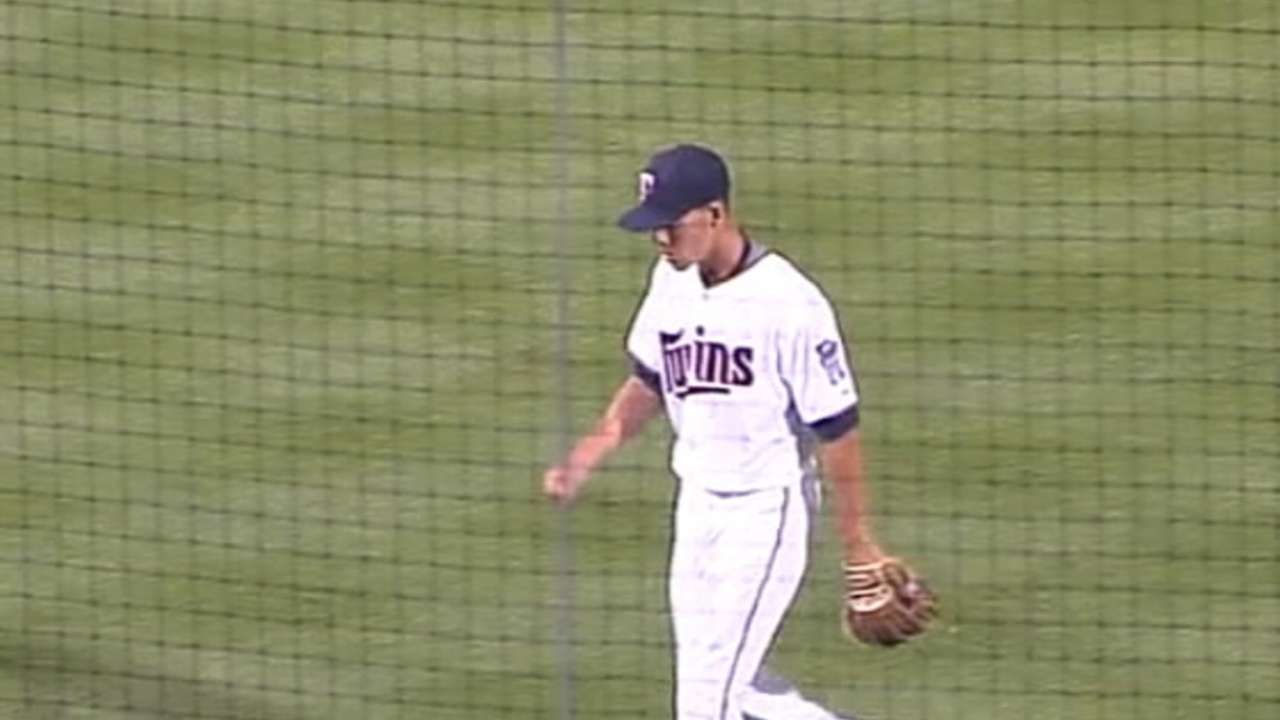 After nearly four weeks of regular-season action, fantasy owners may quickly be running out of patience with players who have endured disappointing starts to the season.
When ready to move on from an unproductive player, smart owners will take a two-pronged approach. First, find a reliable producer to cover the lineup spot on a short-term basis. Second, target a player with long-term upside to stash on the bench.
This week's 10-pack offers a combination of serviceable veterans as well as youngsters with speculative value.
Javier Baez, 2B/3B/SS:
Since making a mid-April return from the disabled list, the versatile fielder has made defensive appearances at all four infield positions. Baez can also play in the outfield, and Jorge Soler is off to an unimpressive start (.185 batting average) as he attempts to replace injured left fielder Kyle Schwarber. With an innovative manager in Joe Maddon, Baez may get his name onto the lineup card at least four times per week and accrue enough playing time to exceed the 15-homer mark.
Consider in: 15-team mixed leagues
Jake Lamb, third baseman:
Lamb produced a marginal .254/.314/.382 slash line with the D-backs across 2014-15, but he owns an impressive lifetime .321/.408/.552 slash line in the Minors and has made positive strides with his BB/K ratio to this point in '16. Said advancement has aided him in logging a season-to-date .284/.380/.552 slash line. Lamb is unlikely to produce a substantial home run total, but he could rip 15-20 round-trippers and post a helpful batting average.
Consider in: 12-team mixed leagues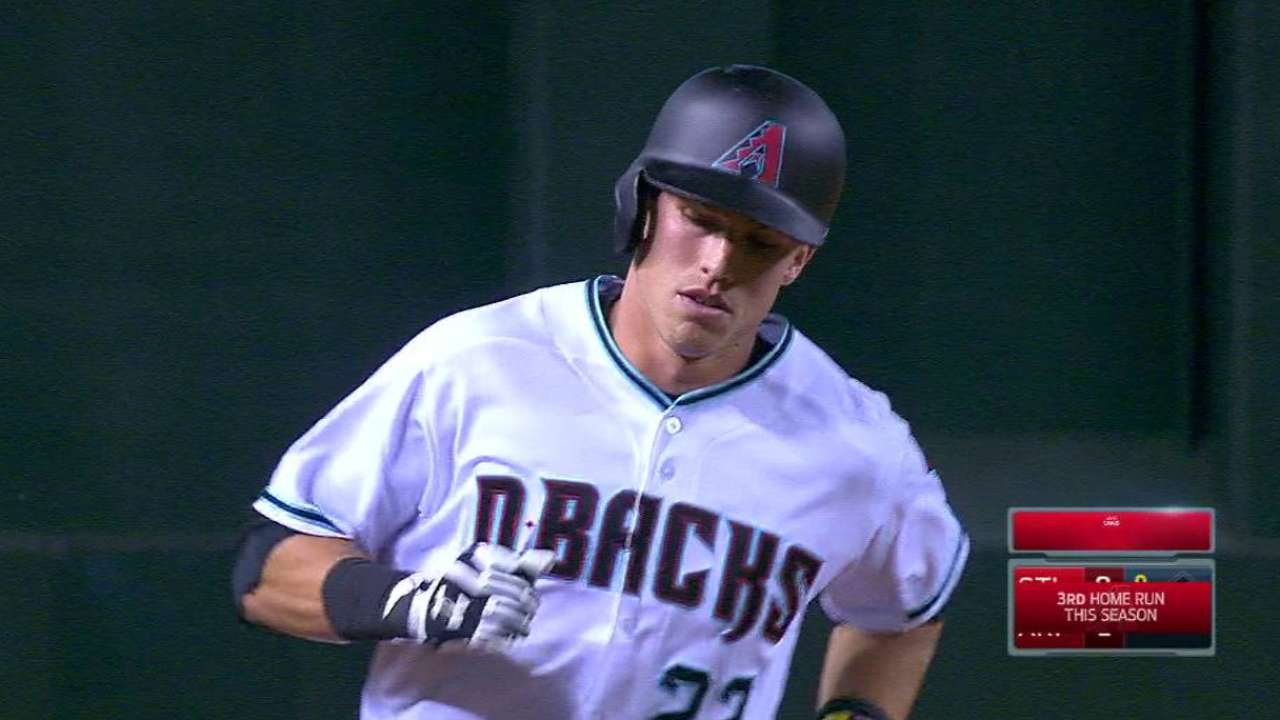 Odubel Herrera, outfielder:
Few players have made more progress at the plate this season than Herrera, who has registered a dramatically improved 19-to-17 BB/K ratio to this point in '16 (28-to-129 BB/K ratio in '15). With help from that advanced plate control, the outfielder has produced a .288/.442/.424 slash line with four steals across 86 plate appearances. Shallow-league owners should find roster space for Herrera while evaluating his ability to carry his recent gains into May.
Consider in: 10-team mixed leagues
Melky Cabrera, outfielder:
While many fantasy owners chased high-upside youngsters such as Soler and Byron Buxton during April, Cabrera has outperformed most of his younger counterparts by hitting .320 with a pair of homers and 10 runs across 85 plate appearances. During the coming weeks, owners can use Cabrera as a stable starting option while also expending a bench spot to stash a player with a higher performance ceiling.
Consider in: 12-team mixed leagues
Jarrod Dyson, outfielder:
Since returning from the disabled list on April 19, Dyson has hit .333 with a pair of steals across 30 plate appearances. Functioning as the Royals' regular right fielder against right-handers, the 31-year-old should rank among the Major League leaders in steals this season. After all, the speedster averaged 32 steals across 2012-15 despite not logging more than 330 plate appearances in any campaign during that stretch.
Consider in: 12-team mixed leagues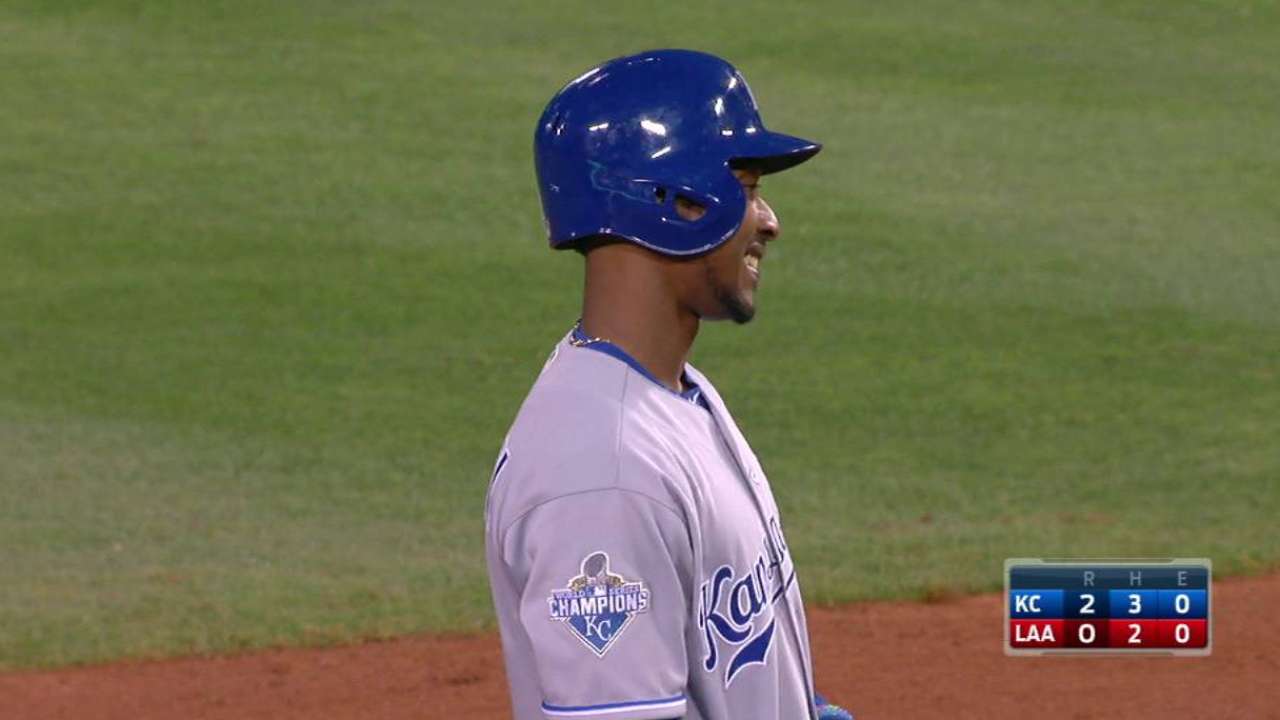 Jose Berrios, starter:
Sitting at 6-14 on Tuesday afternoon, the Twins made a wise decision to add Berrios' impact arm to their rotation. The youngster ranks sixth among pitching prospects according to MLBPipeline.com's Top 100 rankings, a spot he's earned by registering a 2.91 ERA, a 1.11 WHIP and a 9.5 K/9 as a Minor Leaguer. Set for an extended rotation look before other top pitching prospects such as Lucas Giolito, Tyler Glasnow and Blake Snell, Berrios could be the most valuable fantasy asset among hurlers who opened '16 in the Minors.
Consider in: 10-team mixed leagues
Bartolo Colon, starter:
The ownership rate of developing starters such as Adam Conley, Brandon Finnegan and Juan Nicasio spiked during April, but Colon has outpitched many of his younger waiver-wire counterparts. The right-hander -- who has gone 30-27 with a 4.09 ERA and a 1.23 WHIP since joining the Mets at the outset of '14 -- has limited upside, but he is also unlikely to disappoint his owners. Colon should be used in virtually all leagues for an upcoming two-start week that includes matchups with the Braves and Padres.
Consider in: 10-team mixed leagues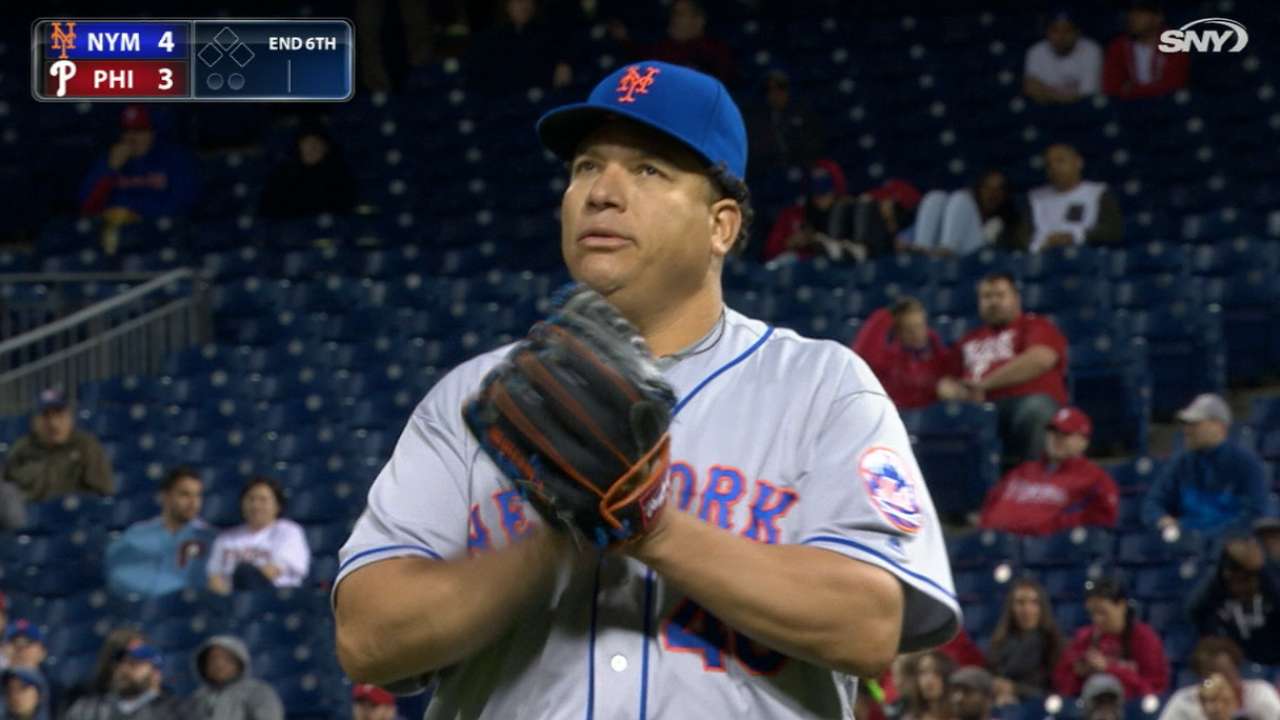 Aaron Blair, starter:
Blair did not post an impressive stat line (three runs, one strikeout across 5 1/3 innings) in his big league debut on Sunday, but a look at his lifetime Minor League numbers (3.13 ERA, 1.15 WHIP) offers hope that he can have success in the Majors. Those in 12-team leagues can hold off for now on adding Blair, whose win total may be impacted by pitching in front of a lineup that ranks last in the Majors with 65 runs scored. But with the benefit of working at a pitcher-friendly home park in the Senior Circuit, the right-hander is worth a roster spot in deep-mixed leagues.
Consider in: 15-team mixed leagues
Sean Manaea, starter:
The No. 2-ranked prospect in the A's organization according to MLBPipeline.com, Manaea deserves immediate attention from mixed-league owners. The left-hander has excelled as a Minor Leaguer (2.82 ERA, 10.8 K/9 rate), and this season, he's logged a 1.50 ERA across three Triple-A starts. Likely to make his big league debut at his pitcher-friendly home park vs. a strikeout-prone Astros lineup on Friday, Manaea can go straight into the active lineup in deep formats. Meanwhile, owners in shallow leagues can give the 24-year-old a bench spot until he proves that he can succeed in the Majors.
Consider in: 10-team mixed leagues
Brad Boxberger, reliever:
Sitting on waivers in shallow leagues, Boxberger -- who owns a lifetime 11.9 K/9 rate -- could be a difference-making closer for more than four months of the season. The right-hander is on the comeback trail from core muscle surgery, and he may rejoin the Rays roster by the middle of May. Those who need saves in shallow formats should clear space to stash the '15 American League leader in that department.
Consider in: 10-team mixed leagues
Fred Zinkie is the lead fantasy baseball writer for MLB.com. Follow him on Twitter at @FredZinkieMLB. This story was not subject to the approval of Major League Baseball or its clubs.