Darvish, Hamels set to make Sunday starts
Japanese righty will begin rehab assignment with Double-A Frisco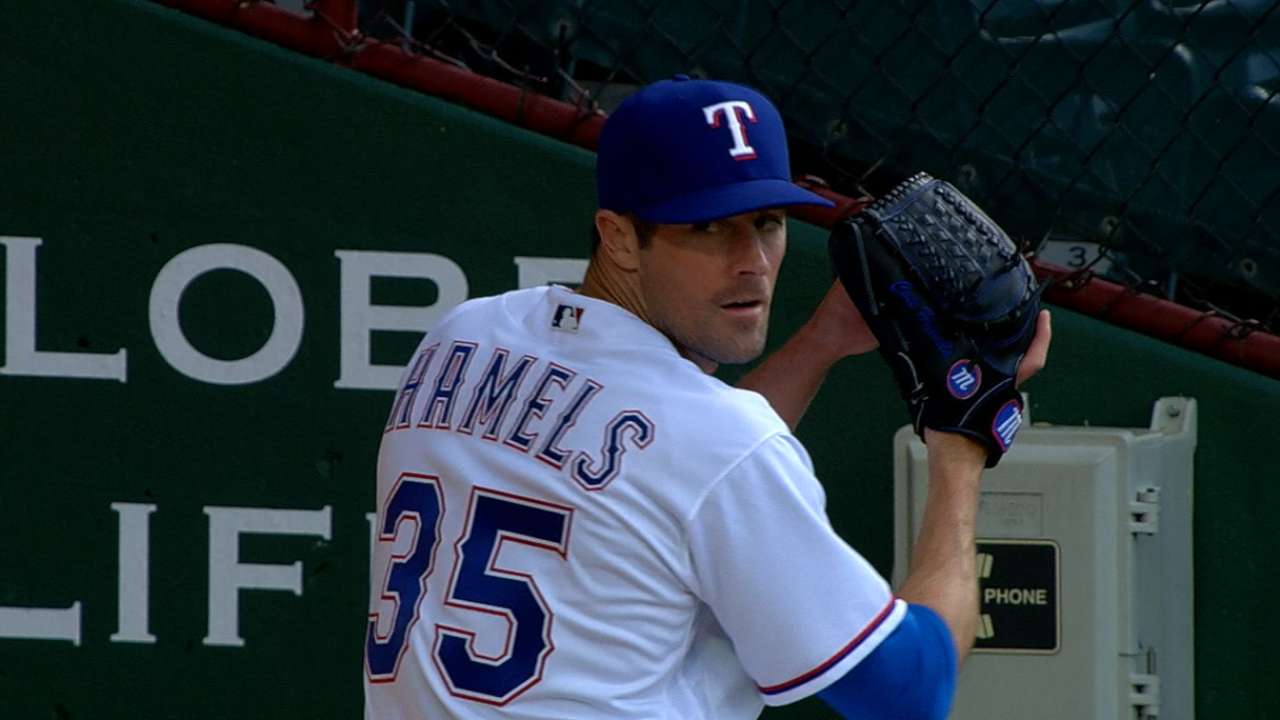 ARLINGTON -- The Rangers are planning on having both Yu Darvish and Cole Hamels return to the mound on Sunday.
Texas has announced that Darvish will begin a medical rehabilitation assignment on Sunday with Double-A Frisco. Darvish is scheduled to pitch two innings against Corpus Christi in a game that will start at 4:05 p.m. CT in Frisco.
Hamels, who was skipped in the rotation on Monday because of a strained left groin muscle, threw a second bullpen session on Wednesday without any issues. This was the normal 40-50-pitch session Hamels throws between starts.
"It was good. ... Free and easy," Hamels said. "Nothing holding me back. I'm trying to get back in the mindset of getting ready for a series."
Hamels has dealt with this issue before, and he was scratched from Monday's start more as a precaution.
"Just being as early as it is," Hamels said. "If it were late in the season, I would have kept on doing what I could. It's unfortunate it happened. That's what I work on in the offseason and Spring Training, making sure that area is strong enough. But every once in a while, I tweak it. I don't want it to become significantly worse and significantly hurt the team."
Darvish has been sidelined since undergoing Tommy John surgery on March 17, 2015. Although there was some thought of pushing him in his rehab assignment, the Rangers are following normal protocol and have Darvish start out at two innings and 30 pitches.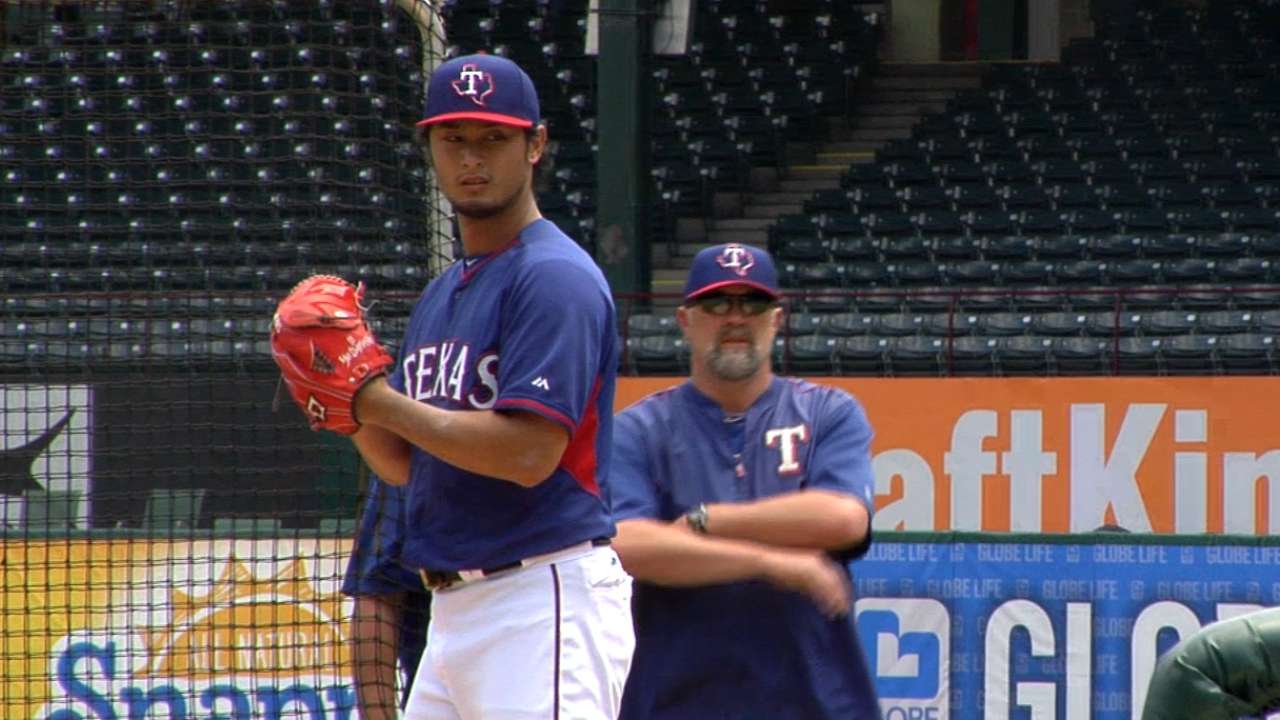 "If you look at a pitcher's normal Spring Training, the first outing is generally two innings," manager Jeff Banister said. "You can be aggressive, but that's not necessarily the prudent thing to do. This is on the standard route to come back."
Darvish would likely need at least four or five rehab starts to build up to 90-100 pitches before he is ready to return to the rotation.
"I trust what Yu is doing," Banister said. "He knows himself as well as anybody. Let's get him to the amount of pitches it takes to pitch in the Major Leagues. This is about having the best possible right-handed beast we can get on the mound."
T.R. Sullivan has covered the Rangers since 1989, and for MLB.com since 2006. Follow him on Twitter @Sullivan_Ranger and listen to his podcast. This story was not subject to the approval of Major League Baseball or its clubs.