Posey given breather in advance of off-day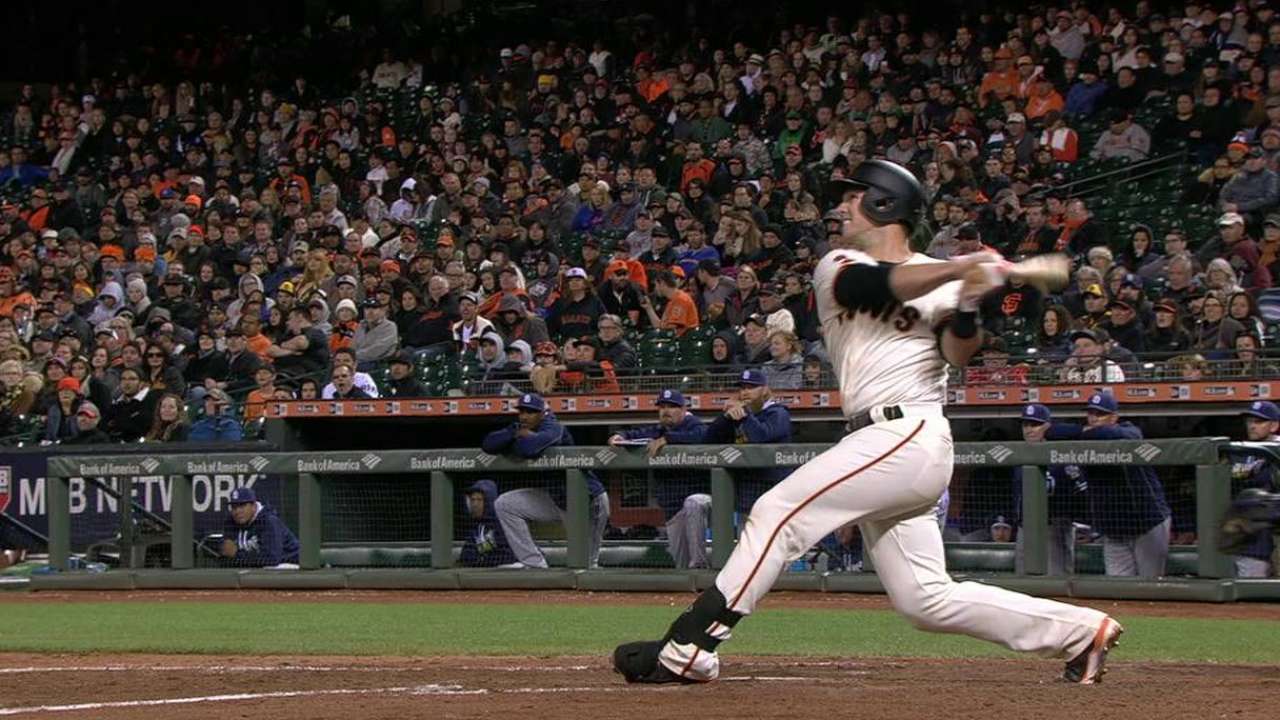 SAN FRANCISCO -- Buster Posey has excellent offensive numbers against Andrew Cashner, but Giants manager Bruce Bochy still decided to give his All-Star catcher a breather against the right-hander in Wednesday's finale vs. the Padres.
"I could have pushed him, but I'd like to give him a couple of days off," Bochy said before the Giants' 13-9 win.
Trevor Brown is a reason why Bochy can be more accommodating in giving Posey more time away from the strenuous job of catching.
"Brownie caught Jeff Samardzija in Colorado," Bochy said of Wednesday's starter. "They worked well together and Brownie has been doing a good job. I want to try to keep him as sharp as I can."
Posey entered Wednesday batting .264 with three homers and seven RBIs through his first 19 games. Brown entered play hitting .250 with three homers and seven RBIs in nine games. The Giants have an off-day on Thursday before beginning a series in New York vs. the Mets on Friday.
Rick Eymer is a contributor to MLB.com based in the Bay Area. This story was not subject to the approval of Major League Baseball or its clubs.