Erlin temporarily halts throwing program
Hedges undergoes surgery on broken hand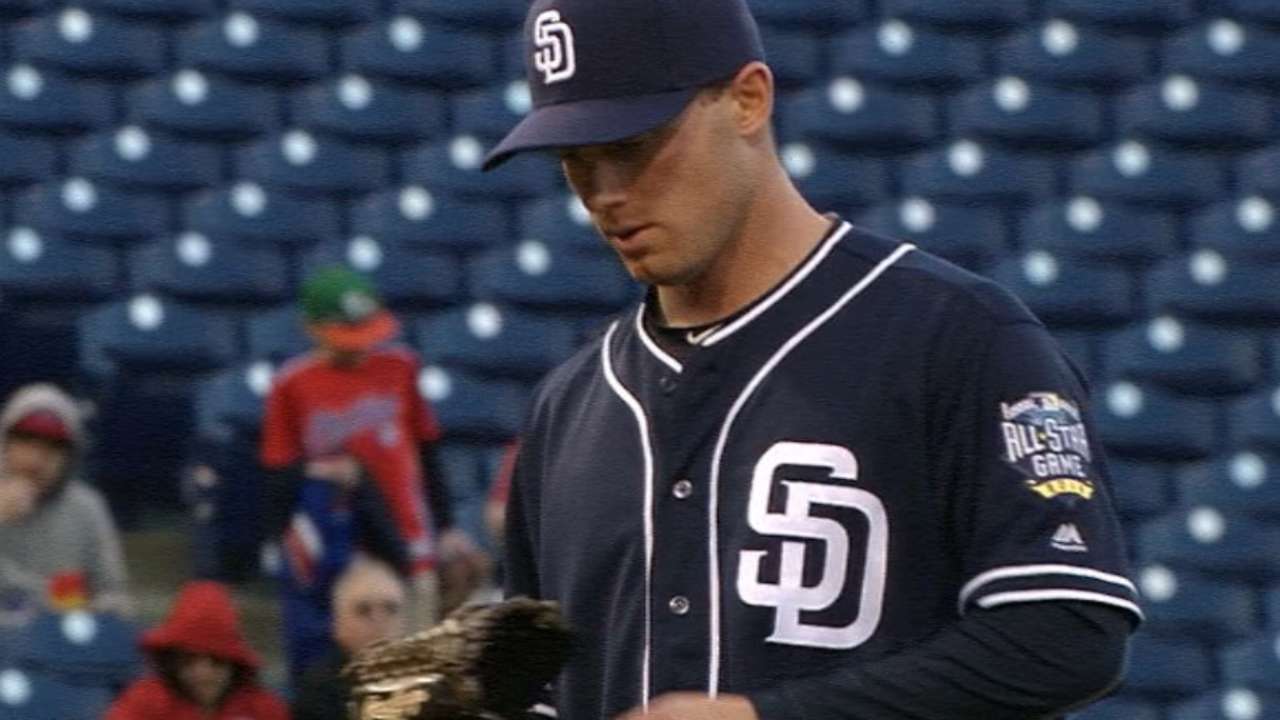 SAN FRANCISCO -- Padres southpaw Robbie Erlin has temporarily backed off his throwing program in his recovery from a left elbow strain that landed him on the disabled list earlier this month.
Manager Andy Green said Erlin didn't feel as comfortable as he would have liked when he played catch on Sunday. Erlin will resume throwing at some point this weekend in Los Angeles, and if the problem persists, he could potentially be sent for a test.
"He was still feeling no pain in there, but it wasn't quite as free as he wanted it to be," Green said. "There's been some discussion about maybe getting some sort of diagnostic test on it at this point in time to find out where he is. We backed him off yesterday and just said he wouldn't touch a ball until L.A."
Erlin lobbied to continue his throwing program in an effort to return in early May, when he's eligible to come off the DL. But the Padres didn't want to take any chances.
"The whole purpose of this is to get whatever symptoms he has out of his arm so he can pitch aggressively through the rest of the year," Green said.
Erlin was very sharp in his first two outings this season, allowing only one run on four hits in 9 2/3 innings. But he was roughed up in his April 17 start against the D-backs, during which the injury began to rear its head, affecting Erlin's velocity.
Hedges undergoes surgery on broken hand
Padres Minor League catcher Austin Hedges underwent surgery to have his fractured hamate bone removed from his left hand. Doctors told Hedges he'd likely miss four to six weeks -- a shorter recovery period than originally expected.
Green texted Hedges before the surgery, and Hedges responded by telling Green he would do everything in his power to make his return in four weeks, instead of six.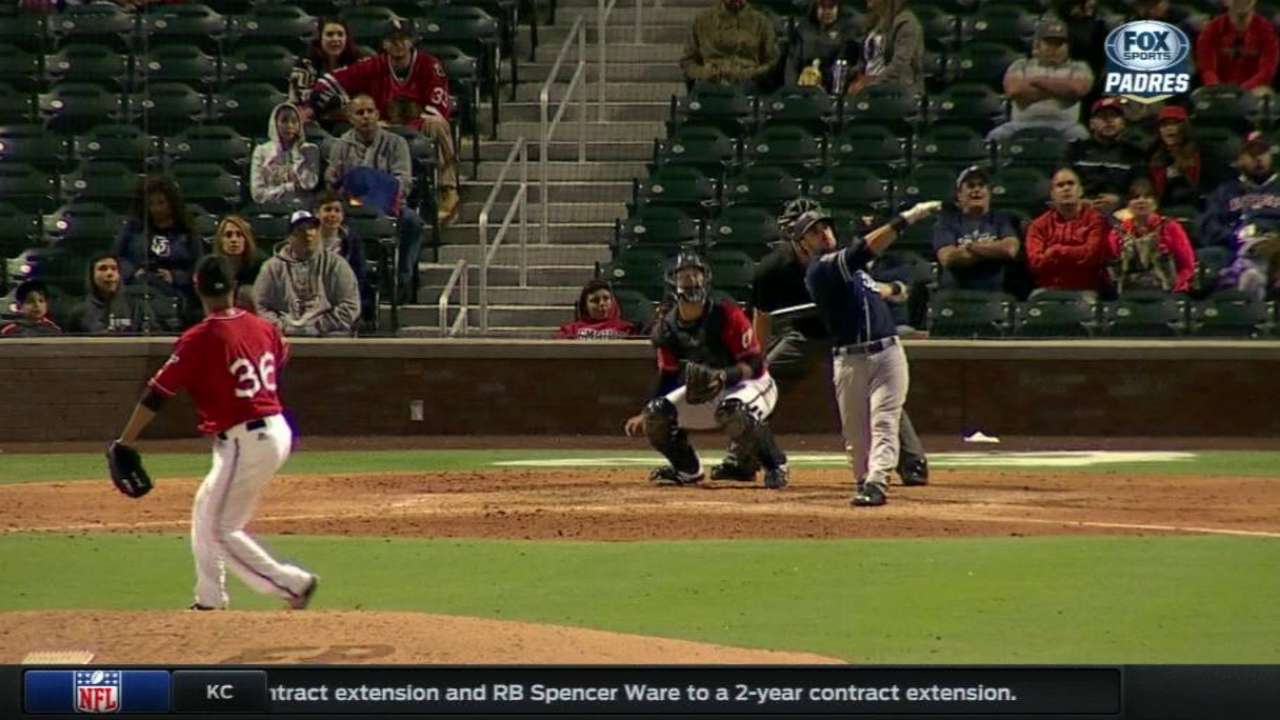 "I appreciate the optimism on his part," Green said. "He wants to be on a baseball field."
Hedges, one of the best young players in the organization, led the team in batting average and OPS during Spring Training, but he opened the year with Triple-A El Paso because of the lack of playing time he would have seen at the big league level.
Hedges has hit very well at El Paso, too, posting a .333/.385/.583 line through 10 games. But hitters coming back from hamate surgery have traditionally taken some time post-recovery before fully finding their old form.
"Just getting strength back in the hand, getting it back to where it was, it takes time," Green said. "Austin has a lot of time in his career. He's 23 years old. Get his hamate out now, it's never going to bother him again once he gets past it.
"If it takes him two months to be back to who he was in Spring Training, it takes him two months. But he's going to be back. He swung the bat incredibly well this spring."
AJ Cassavell covers the Padres for MLB.com. Follow him on Twitter @ajcassavell. This story was not subject to the approval of Major League Baseball or its clubs.