MLB.com Columnist
Richard Justice
Can Mariners set AL West's pace rest of way?
Division shaping up to be closely contested race, but Seattle atop pack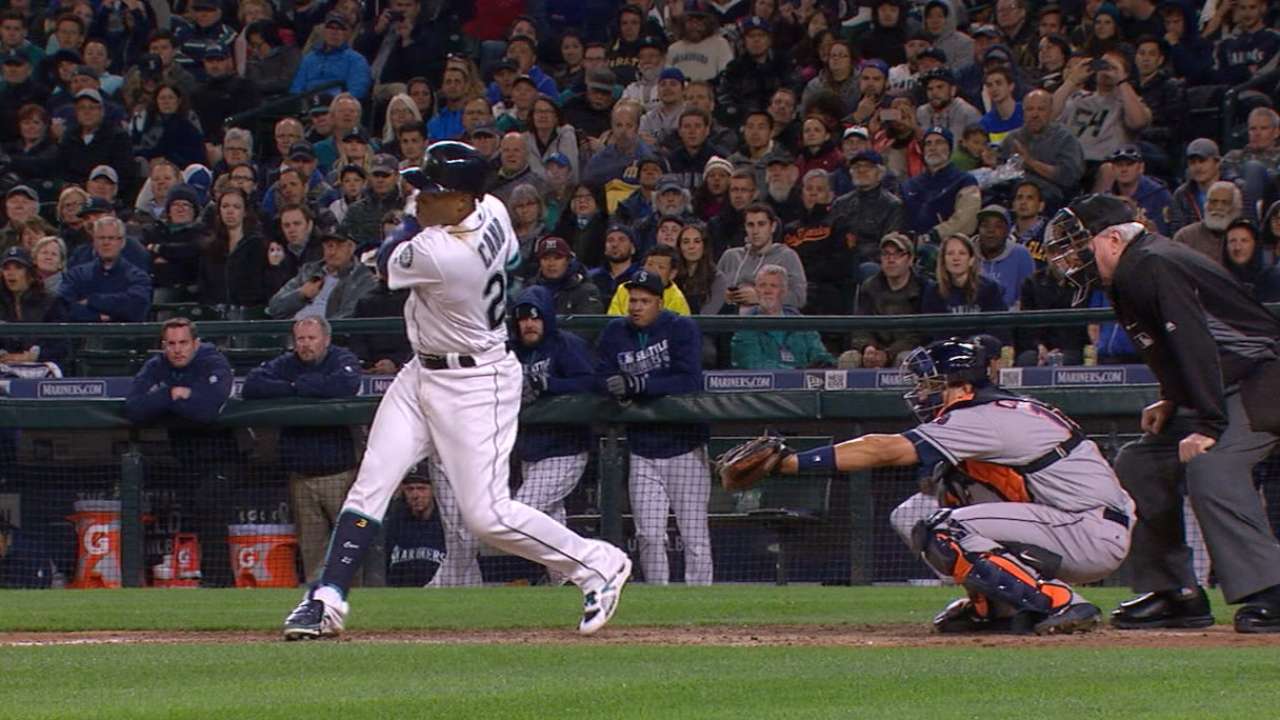 The Seattle Mariners awoke Wednesday morning alone atop the American League West, a half-game in front of the Rangers and Athletics.
Here's why it matters, and why it's time to take another look at the division that has been baseball's most surprising in these opening weeks.
First, good vibes count for plenty. The Mariners haven't been to the postseason in 15 years, and haven't even been alone in first place this late in a season since 2009.
This 11-9 start also is important given that the club had a disappointing 2015 season that prompted a sweeping organizational overhaul. With a new general manager (Jerry Dipoto), new manager (Scott Servais) and remade roster, these first few weeks are important to set the right tone for the months ahead.
Baseball players understand how long the road is, but confidence can be built a day at a time. When Seattle sees 23-year-old Taijuan Walker -- long the crown jewel of its farm system -- pitch the way he did against Houston on Monday night (seven innings, one earned run, 11 strikeouts), it prompts optimism.
Even better, the Mariners followed that one by getting seven scoreless innings from right-hander Nathan Karns, one of Dipoto's offseason acquisitions. If Walker and Karns provide that kind of production in the spots behind Felix Hernandez and Hisashi Iwakuma, Seattle knows it has a chance.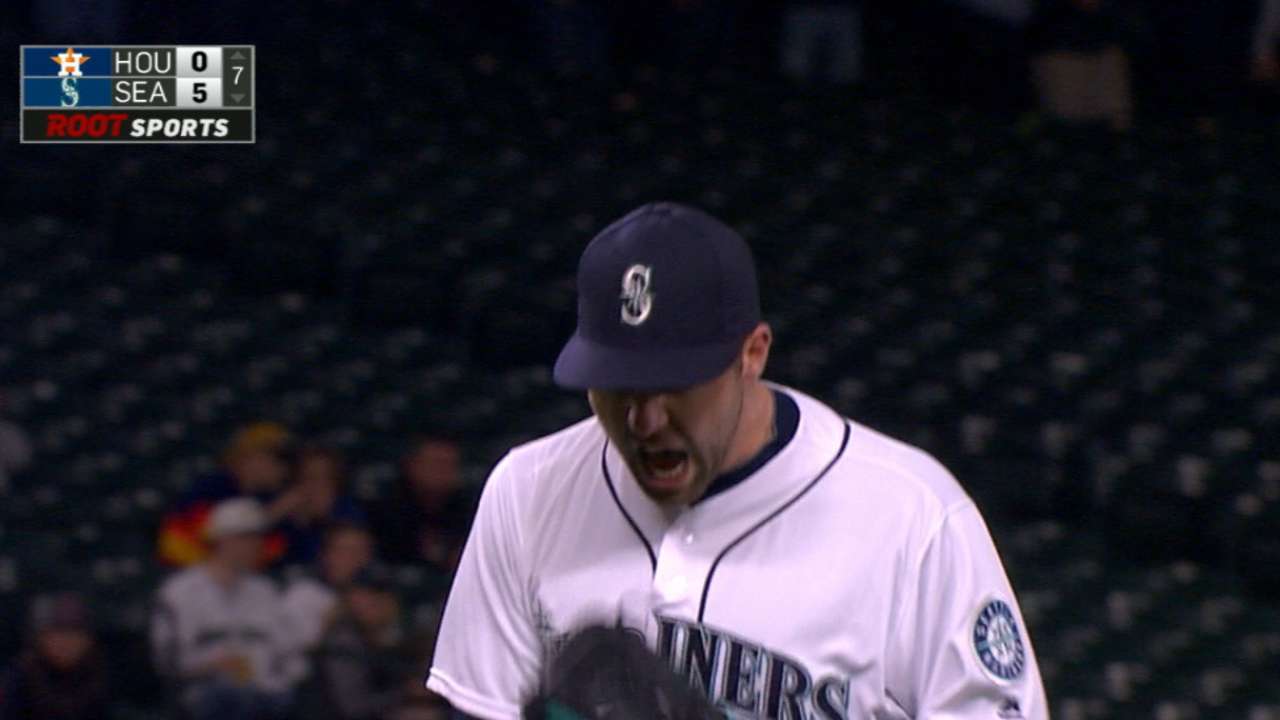 Now about the AL West.
Four teams -- Mariners, Rangers, Athletics and Angels -- are bunched within 1 1/2 games of one another. The Astros are the exception. They're 6-15, sitting 5 1/2 games out. Yes, those Astros -- the team widely picked to win the division, and not by a small margin.
Is it time to recalibrate the AL West? Maybe. The AL as a whole was tough to predict, because all 15 teams saw a path to the postseason. And that remains true of the five teams in the AL West.
Let's check in:
Mariners (11-9)
What has gone right: Their run differential (+20) is the division's best by a wide margin. Seattle has won nine of 12 since a 2-6 start. Robinson Cano (seven home runs, 21 RBIs) is having exactly the start the Mariners needed from him. New closer Steve Cishek has made good on all five save chances.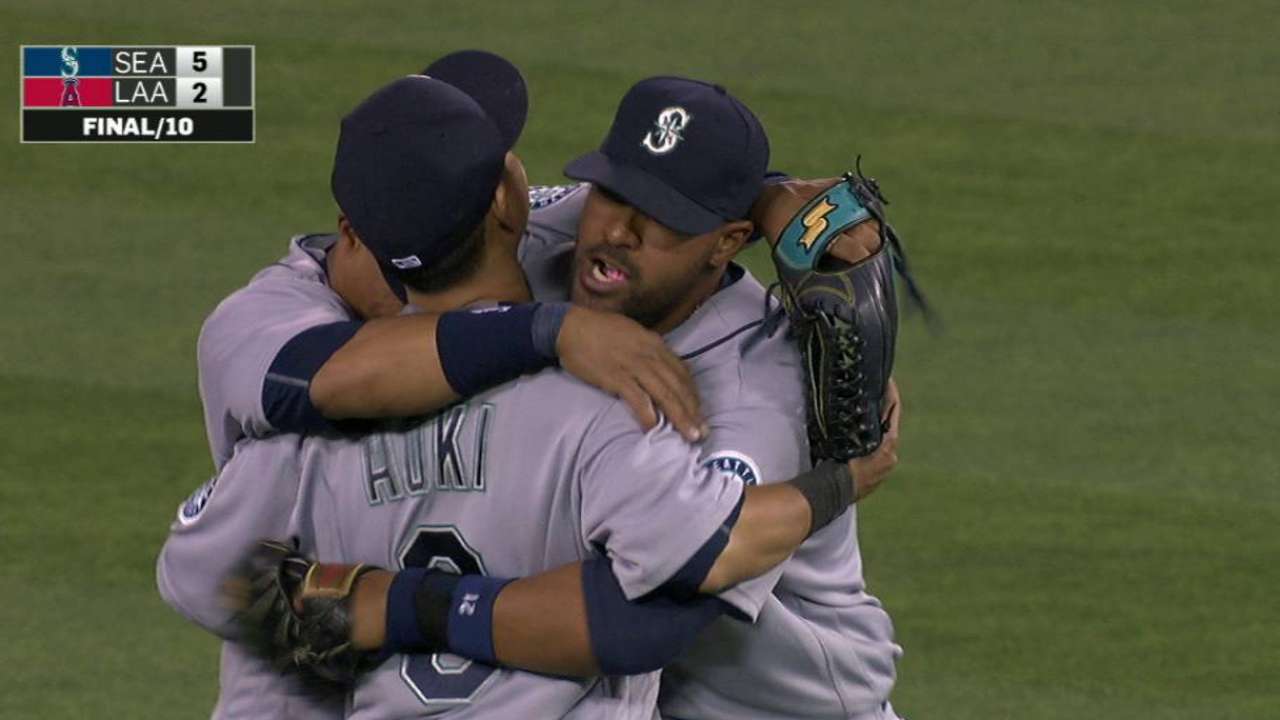 What has gone wrong: Kyle Seager (.133) and Norichika Aoki (.205) are off to slow starts. Wade Miley (1-2, 7.04 ERA) is coming off his best start of the season.
What's ahead: The Royals are at Safeco Field this week, and then there's a road trip to Oakland and Houston, which could give the division race a bit more clarity.
Rangers (11-10)
What has gone right: In the AL, only the White Sox have had a better rotation, and with Yu Darvish scheduled to return at some point, this is a group capable of dominating a division race. In the AL, only the Red Sox have scored more runs.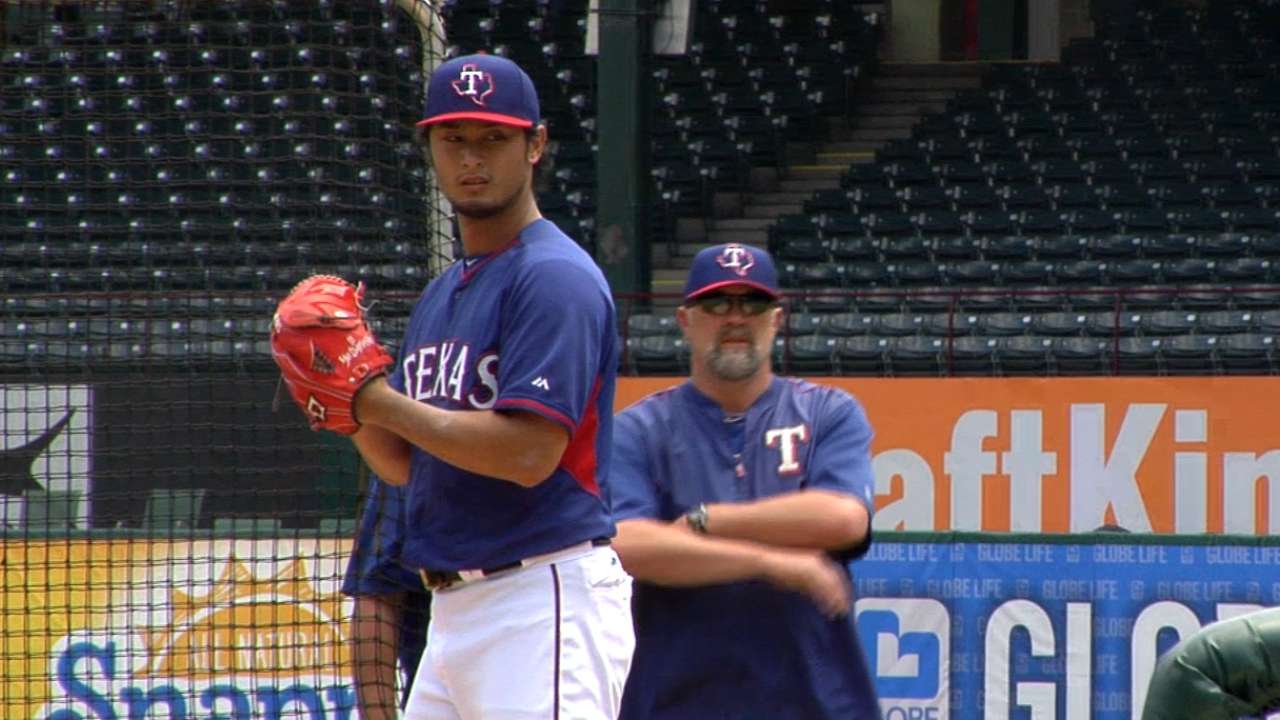 What has gone wrong: The bullpen, the part of the team that appeared to be the deepest, has the AL's highest ERA at 5.04. However, late-inning arms Jake Diekman and Shawn Tolleson are very good.
What's ahead: Darvish could make his first rehab start as early as Sunday, and he could be back in the big leagues sometime in June.
Athletics (11-10)
What has gone right: An 8-3 road record, including a three-game sweep of Yankees, has gotten the A's back to firmer ground. The fourth-best ERA (3.33) in the AL is reflective of the solid pitching staff. Rich Hill has lined up nicely in No. 2 rotation spot behind Sonny Gray. The overhauled bullpen has been solid.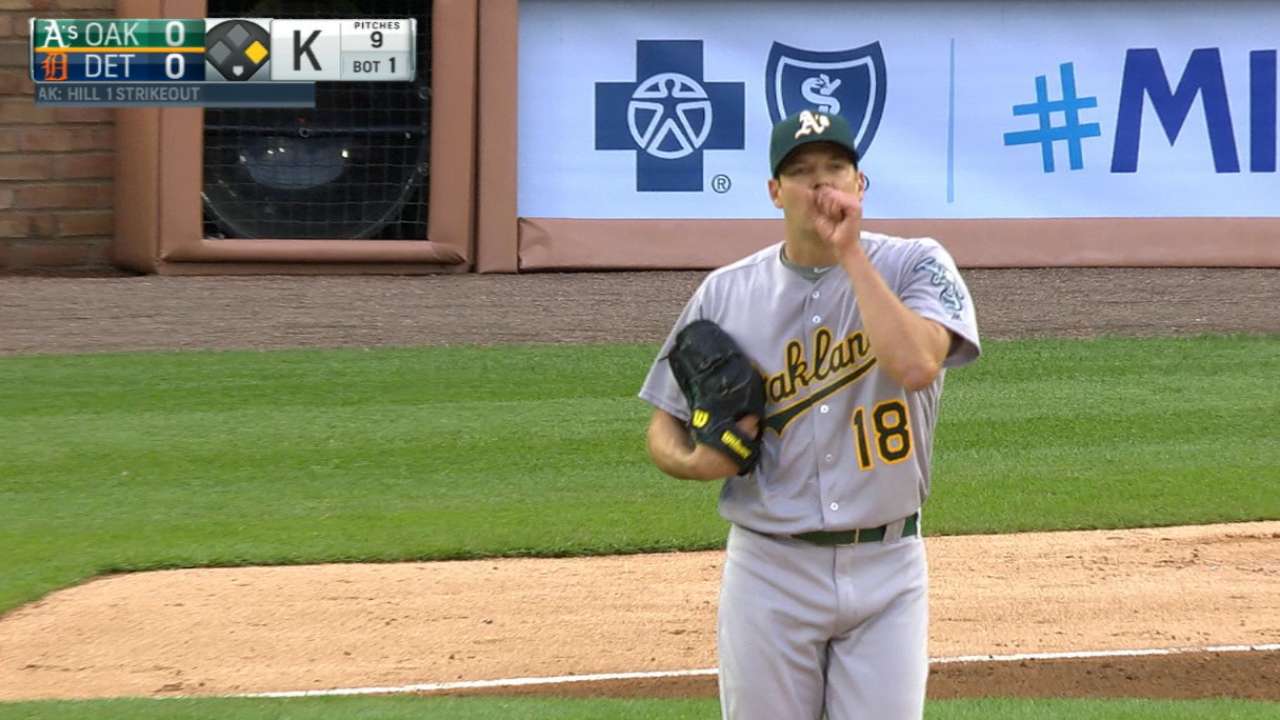 What has gone wrong: Oakland has been held to three runs or fewer 13 times, and it leads the AL with 16 errors.
What's ahead: The A's are in a stretch of playing 19 of 25 on the road. If they come out of it in decent shape, they could take off.
Angels (10-11)
What has gone right: The Angels' pitching has been good enough. They have won three of their past four games with eight home runs and 5.8 runs per game, easing some concerns about the offense. Mike Trout, Andrelton Simmons and Yunel Escobar have been solid.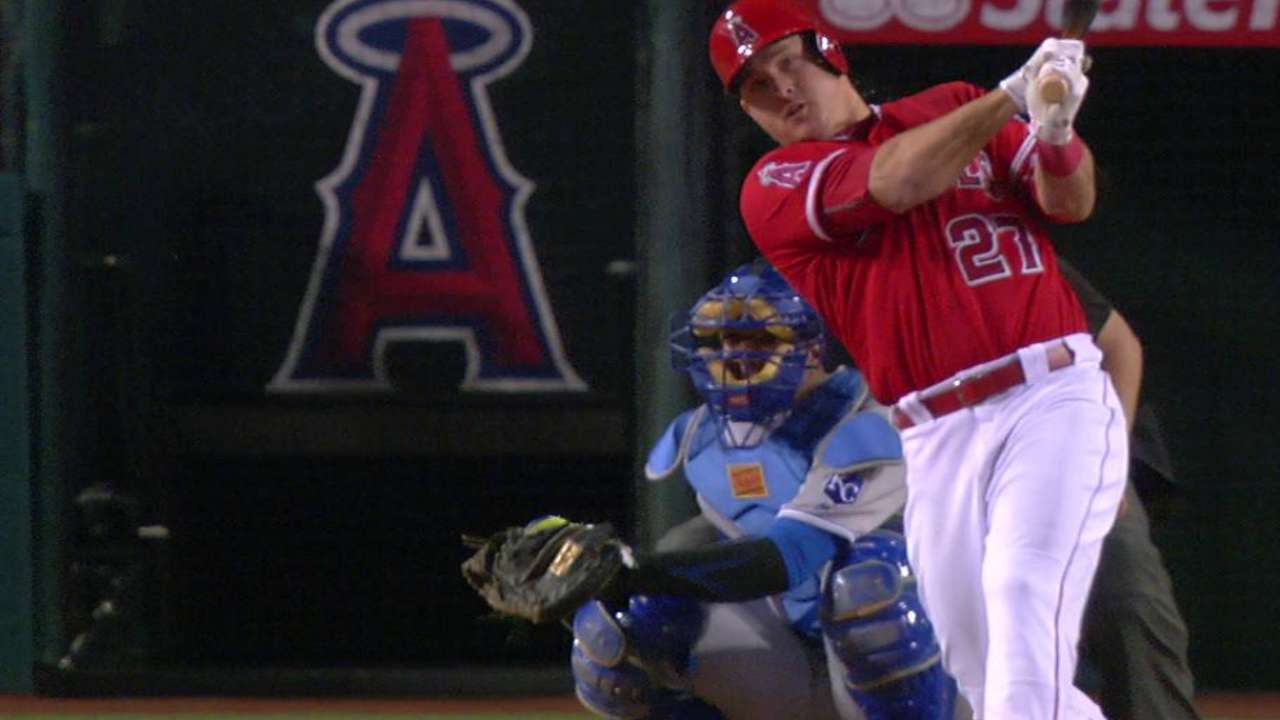 What has gone wrong: The Halos have gotten one start from Andrew Heaney and none from C.J. Wilson. Albert Pujols hit .132 in the first 18 games, before going 5-for-12 with three home runs in the past three.
What's ahead: The Angels are in their toughest stretch of the season, including one more game against the Royals, and then 22 of 25 against the Rangers, Rays, Cardinals, Mariners, Orioles and Dodgers.
Astros (6-15)
What has gone right: Jose Altuve is hitting .313, and the bullpen has been better lately.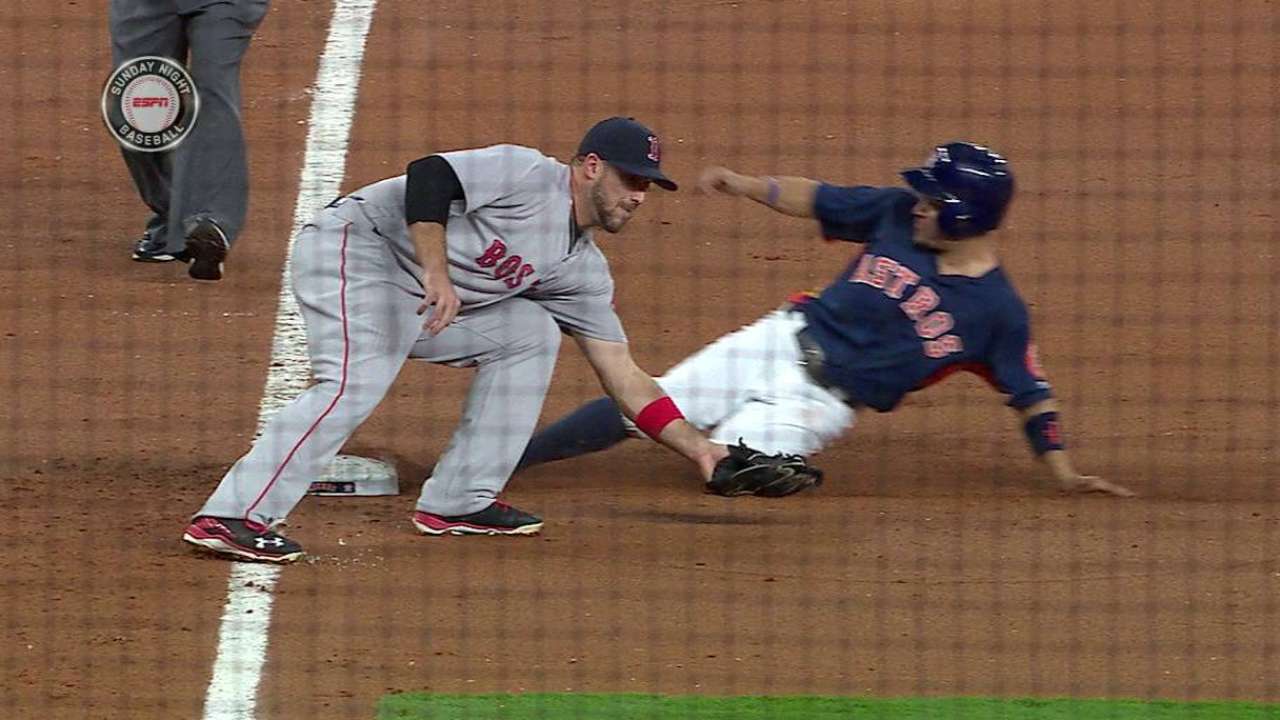 What has gone wrong: The rotation has been the AL's worst, with a 5.38 ERA. Even 2015 AL Cy Young Award winner Dallas Keuchel has struggled at times, with a 4.41 ERA, which is almost two runs worse than his 2.48 last season. Baserunning and defense have been a problem at times.
What's ahead: The Astros need a spark, whether it be from a game or an individual player. General manager Jeff Luhnow is considering his options, including Triple-A third baseman Colin Moran, who is hitting .313. Right-hander Joe Musgrove (0.52 ERA at Double-A) is a rotation option.
Richard Justice is a columnist for MLB.com. Read his blog, Justice4U. This story was not subject to the approval of Major League Baseball or its clubs.