MLB.com Columnist
Roger Schlueter
Stats of the Day: Cutch joins Buccos legends
Second 3-HR game puts McCutchen in same company as Stargell, Kiner, Clemente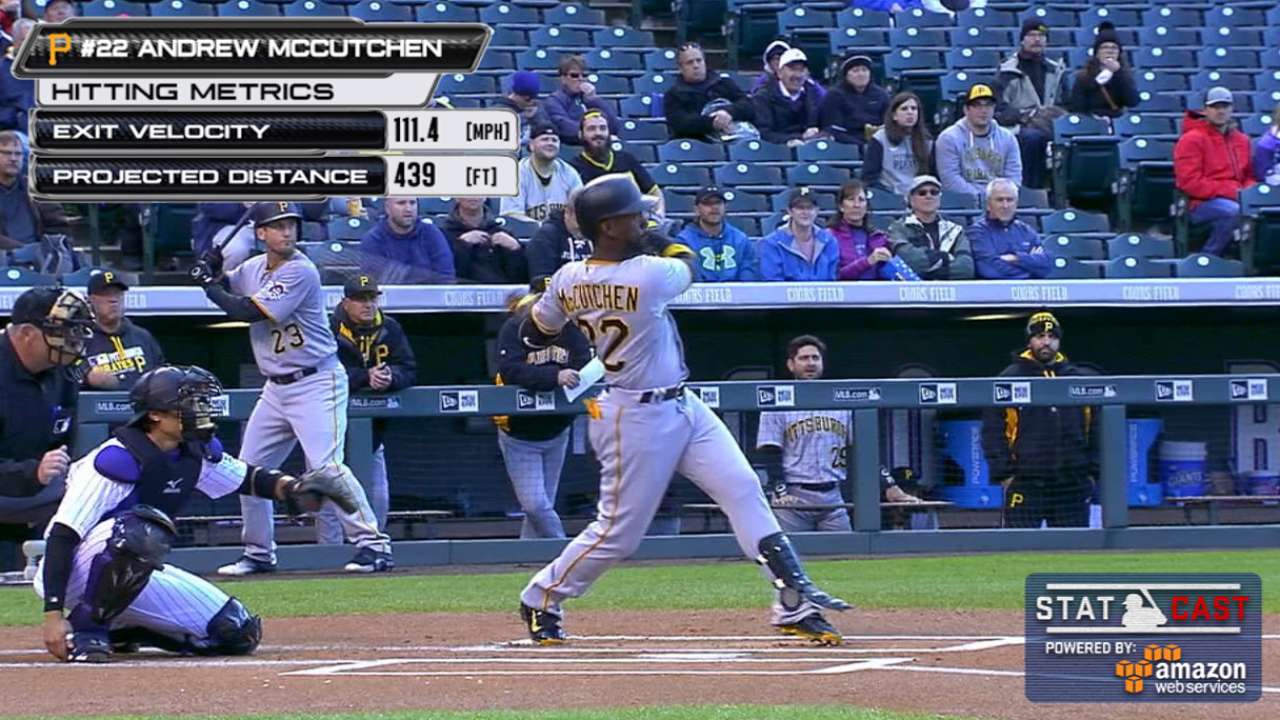 Here are five interesting items from around the big leagues on Tuesday …
• Pittsburgh's Andrew McCutchen homered three times in his team's 9-4 win over the Rockies. McCutchen, who had a three-homer effort in his 51st career game on Aug. 1, 2009, became the fourth player in franchise history to produce multiple three-homer games. Hall of Famers Ralph Kiner and Willie Stargell each had four, while Roberto Clemente had two. McCutchen is the 11th center fielder in the live-ball era to have multiple three-homer efforts. He joins a four-timer in Steve Finley, a pair of three-timers in Joe DiMaggio and Willie Mays, and these other double-dippers: Gus Bell, Duke Snider, Don Demeter, Bobby Murcer, Jimmy Wynn, Eric Davis and Ken Griffey, Jr.
• Behind Johnny Cueto's seven-hitter, the Giants defeated the Padres, 1-0. The 11-strikeout effort gave Cueto his 100th career win. He was the 17th San Francisco Giants hurler to punch out at least 11 in a shutout. Cueto's effort marked just the third time since 2004 that a pitcher had hurled a shutout with at least 11 K's and at least seven hits allowed, and the first time a Giants pitcher had accomplished the feat since Ray Sadecki on Aug. 3, 1968. Cueto was also the first San Francisco pitcher to hurl a nine-inning shutout and surrender at least seven hits since Matt Cain on June 8, 2010.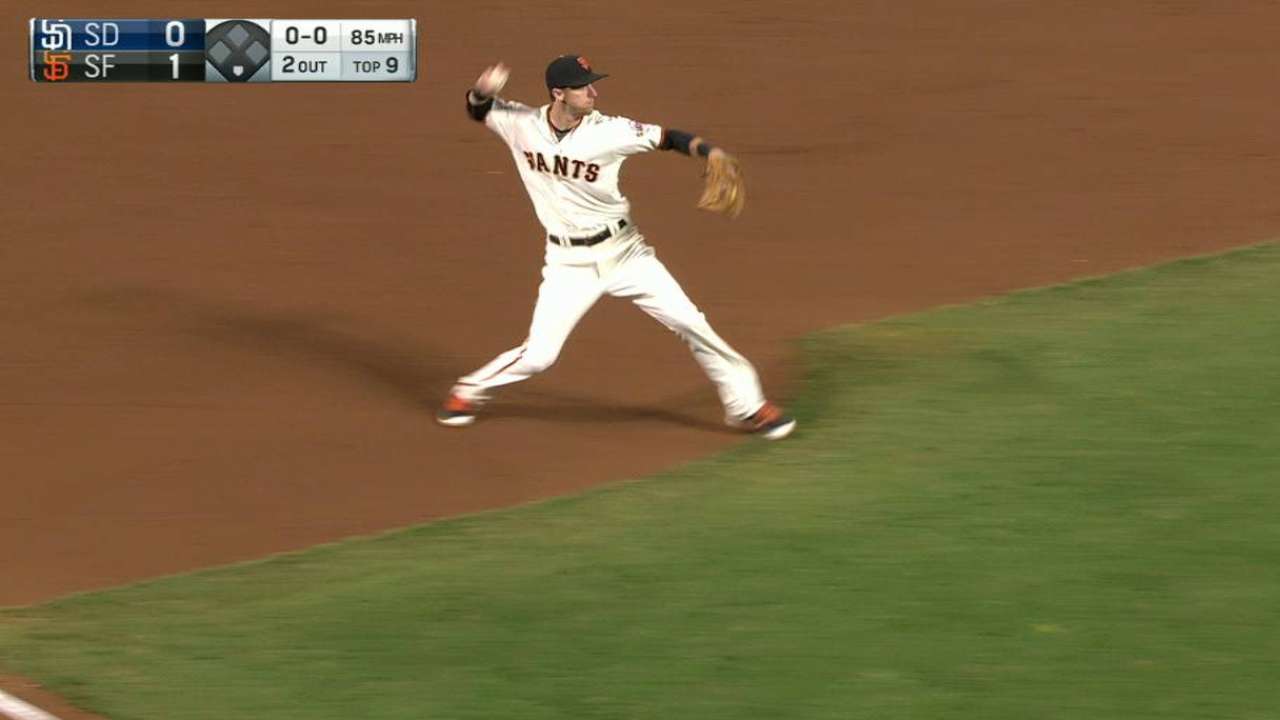 • White Sox ace Chris Sale tossed eight innings of four-hit, one-run ball vs. the Blue Jays to become the Majors' first five-game winner. Sale, whose ERA stands at 1.66, is the 23rd left-hander since 1913 to have at least five wins before May 1. Sorting through these 23, Sale's pre-May 1 ERA stands as the 10th lowest. Those with lower ERAs: Fernando Valenzuala (1981), Randy Johnson (2000 and '02), Cliff Lee ('08), Matt Moore ('13), Vida Blue (1971), Dontrelle Willis (2005), Wilbur Wood (1973) and Jeff Ballard ('89).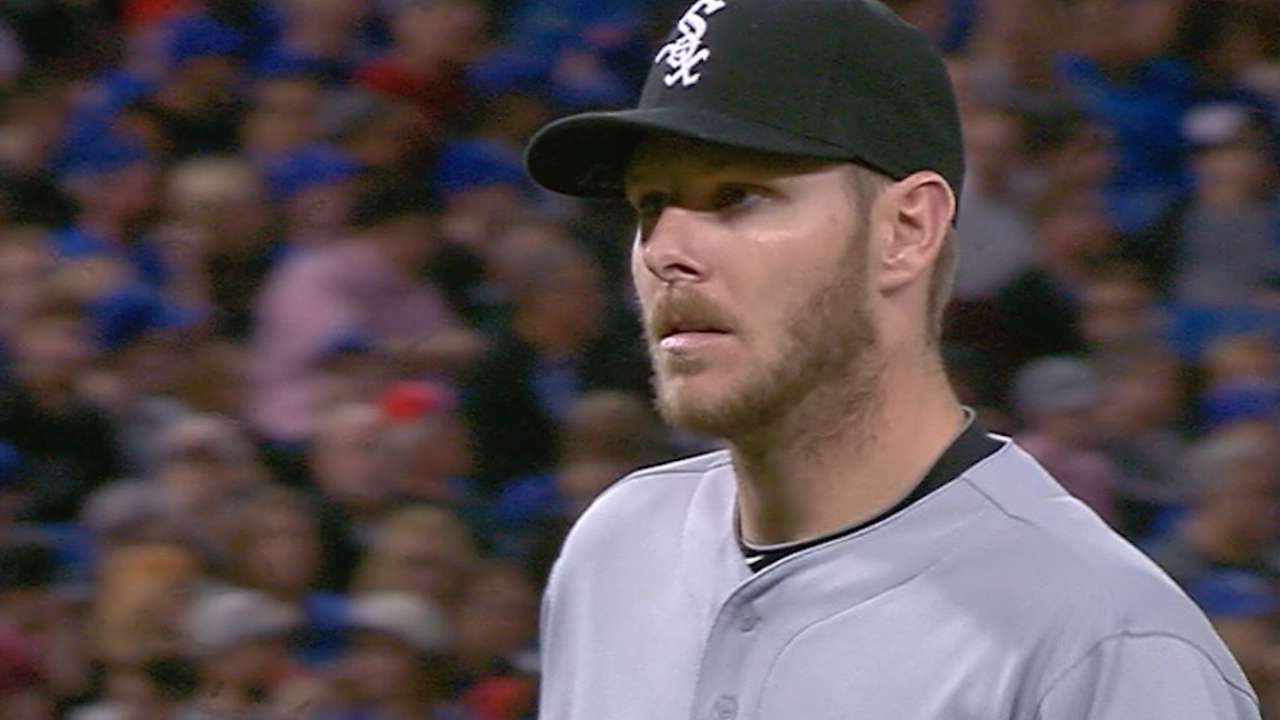 • Robinson Cano matched his career high with six RBIs in an effort capped by a seventh-inning grand slam, and he reached the 1,000-RBI plateau as part of the Mariners' 11-1 win over the Astros. With 1,004 RBIs, Cano became the sixth player to have at least half of his games at second and at least 1,000 RBIs through his first 12 seasons. Among those players with at least half of their games at second base through their first 12 seasons, Cano ranks first in doubles (449) and extra-base hits (726), second in total bases (3,283) and fourth in hits (2,034) and home runs (246).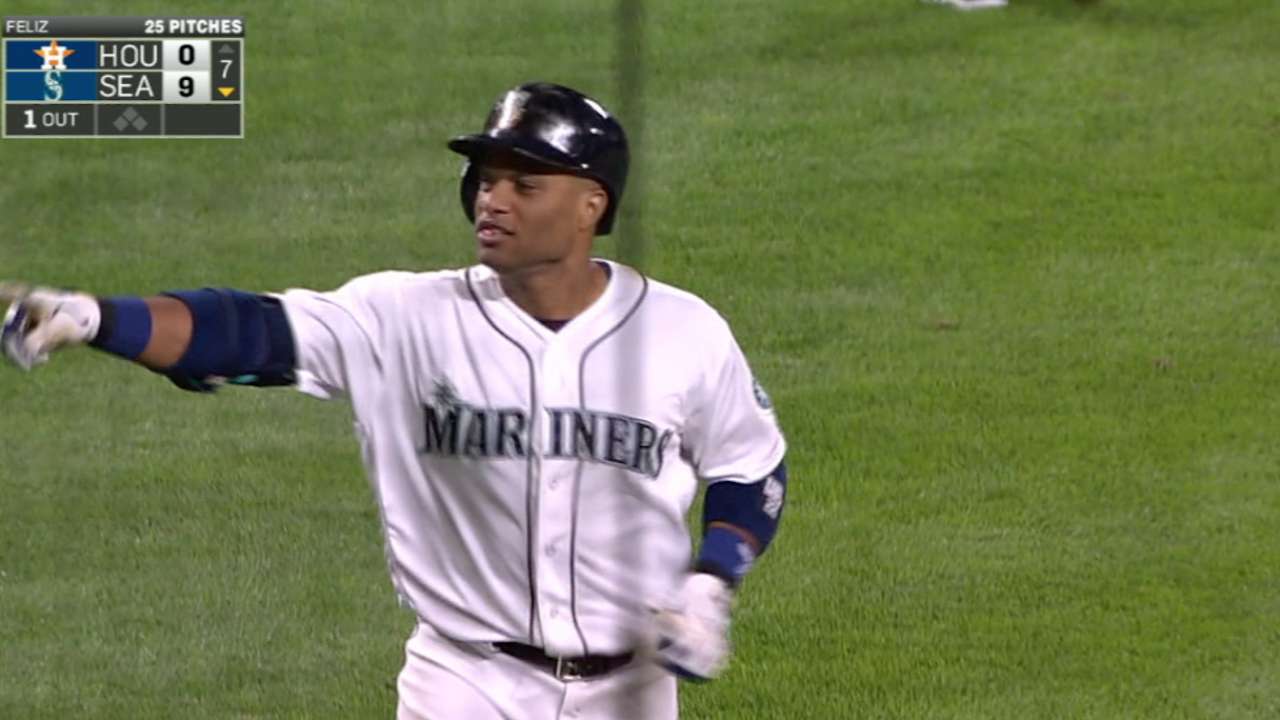 • In Boston's 11-4 win vs. Atlanta, southpaw David Price matched a career high with 14 strikeouts. Price is averaging 13.96 K's per nine for the year. Two other pitchers since 1913 have had a March/April in which they finished with at least five starts and a K/9 rate that high: righties Kerry Wood in 2001 (14.28) and Stephen Strasburg in '14 (14.03).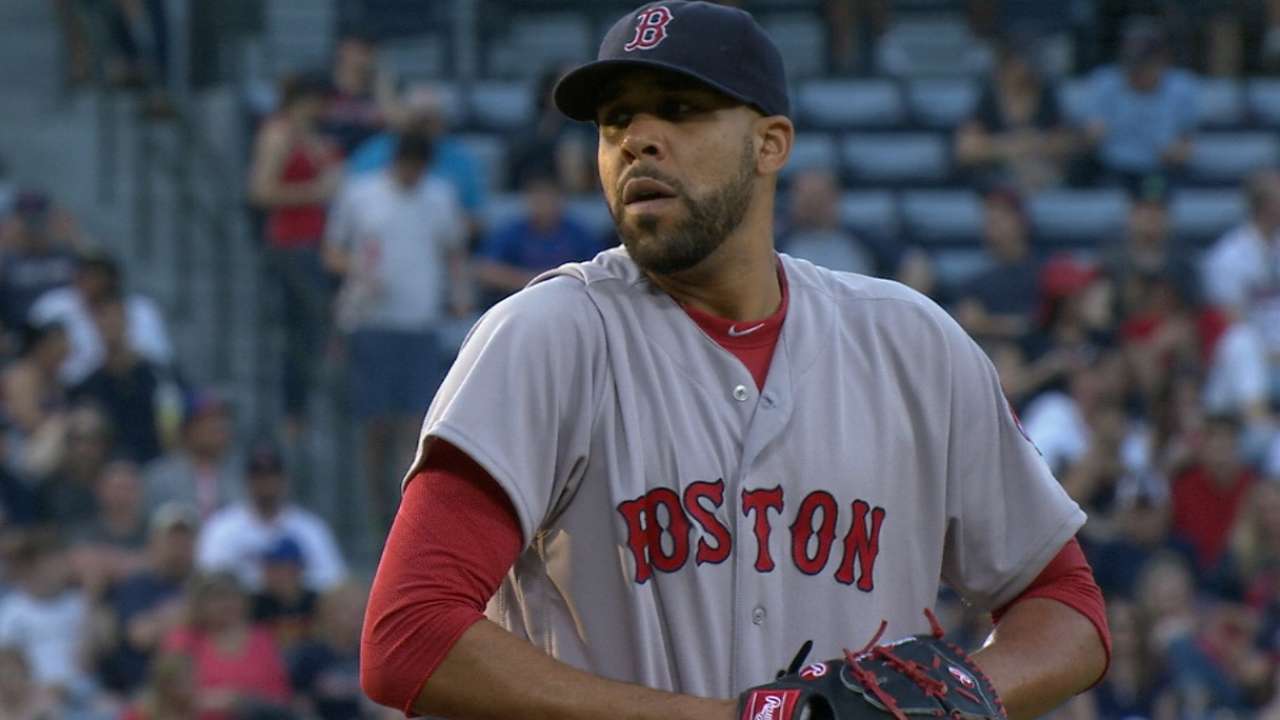 Roger Schlueter is a statistical researcher and writes for MLB.com. This story was not subject to the approval of Major League Baseball or its clubs.