Indians waiting on Allen, Shaw to lock in
Cleveland's closer, setup man off to slow starts this season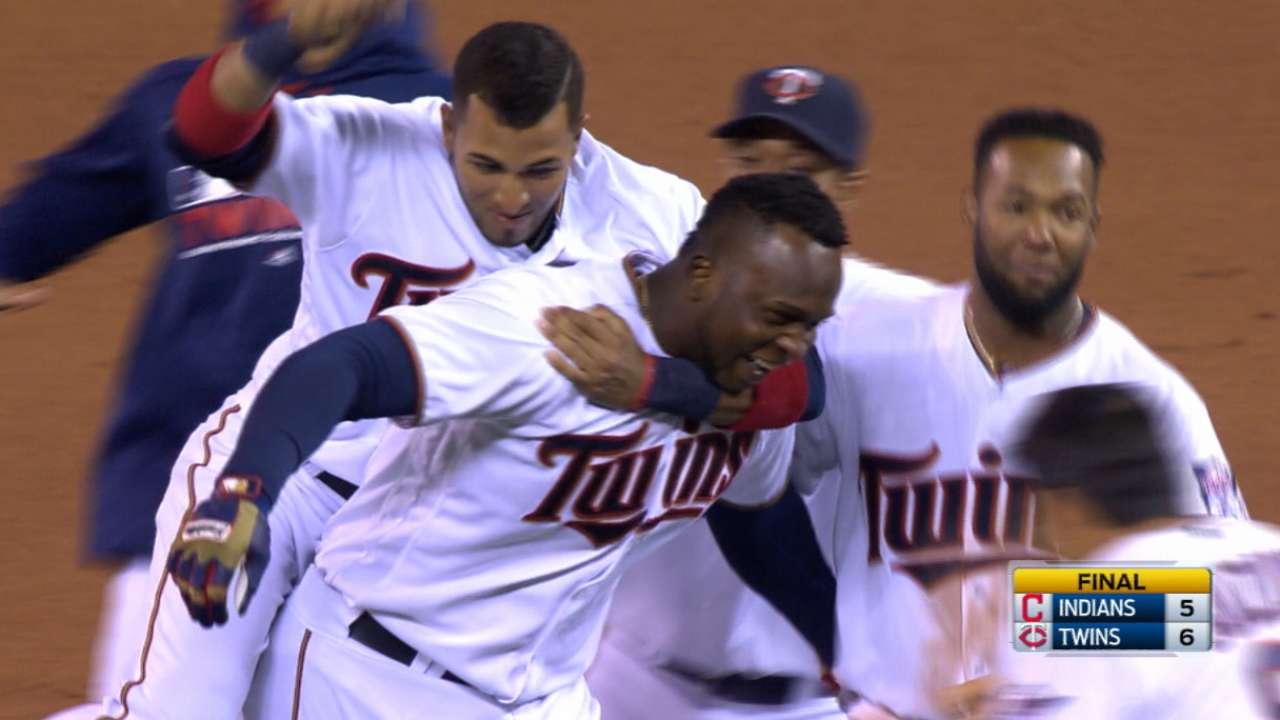 MINNEAPOLIS -- Cody Allen spun around and watched the baseball drop to the grass in center field. As it skipped away, the Indians closer turned and walked slowly off the mound and toward the clubhouse, while Twins players poured out of their dugout for an on-field party.
Not only did Miguel Sano's walk-off single against Allen send Cleveland to a 6-5 defeat on Tuesday night, it continued a rough opening month for the Tribe's typically stalwart stopper. This is not a new script for the Indians, though. The April woes of Allen and setup man Bryan Shaw are more like a series of bad sequels to a movie that Tribe fans did not enjoy the first time.
"It happens," Indians pitching coach Mickey Callaway said of the early-season issues for the late-inning relievers. "Maybe that's what they do."
Callaway smiled after that last comment, because Allen and Shaw have a track record of piecing together scalding summer showings after poor opening acts. It is a frustrating pattern for the Indians -- one they have tried to correct with various Spring Training programs for the pitchers over the past two years -- but this is not uncharted waters.
That is why, even in light of the discouraging numbers for Allen and Shaw, the Indians are holding out hope that this is nothing more than a bad stretch. Both right-handers have proven to be durable and reliable when the full body of work of a season is compiled and examined. Even this month, Allen and Shaw have stellar outings to go along with the setbacks.
That does not make games like Tuesday's any easier to swallow.
"It's definitely tough," Indians catcher Yan Gomes said. "I don't want to give the excuse that it's early in the season or anything like that, because I think that's the easy route. But, even with the rough patches right now that are going on, those two guys are going to be in when the game's on the line every time for us. They have a track record of doing really well, so we're not hitting any kind of panic button.
"We're still going to rely on those two guys to be in the back of the line, closing games out."
With the game caught in a 5-5 tie, Allen entered to face the top of Minnesota's lineup. Danny Santana led off with a single but was erased off the basepaths when Gomes threw him out attempting to steal second.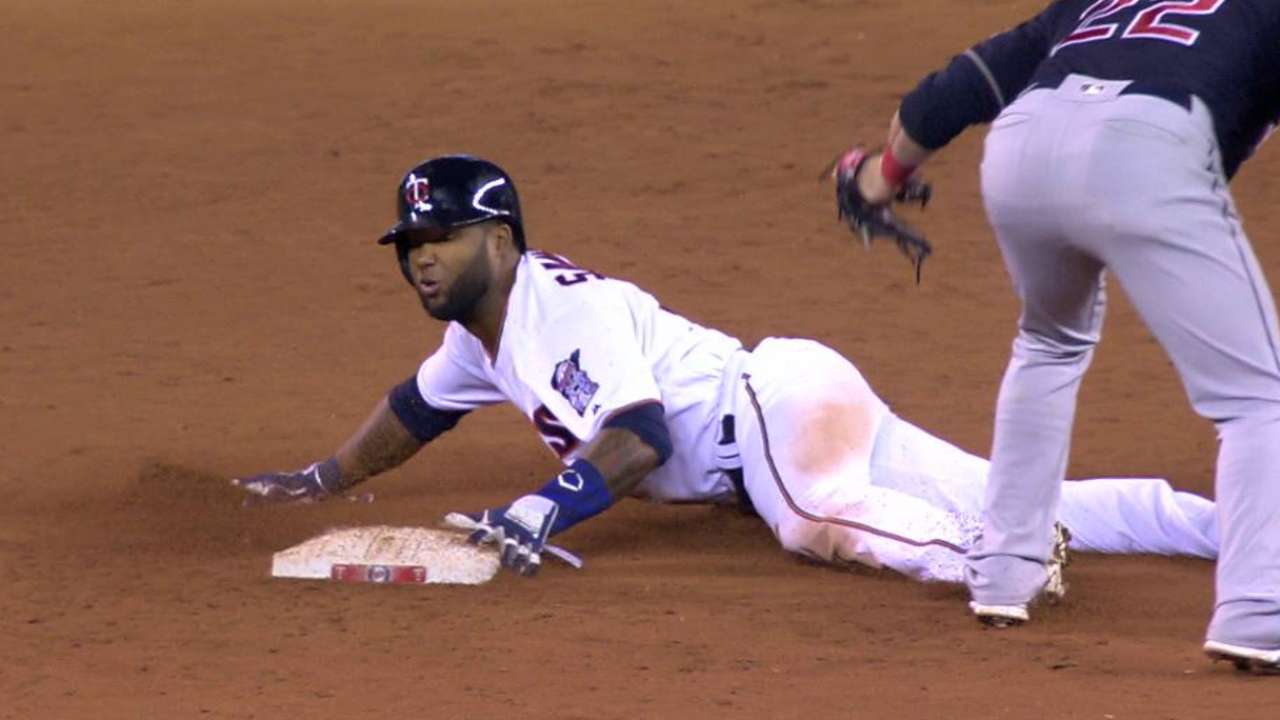 Brian Dozier followed with a double, prompting Indians manager Terry Francona to call for an intentional walk to Joe Mauer.
"It was a smart move," Allen said. "The guy is really dangerous, and you put the [double play] in order."
That decision, however, set the stage for Sano, who drilled a 1-1, 94-mph fastball to center field, scoring Dozier and setting off a Twins walk-off celebration for the second game in a row.
Allen has a 7.27 ERA through 8 2/3 innings this season. Combined, Allen and Shaw have turned in a 9.56 ERA and a 1.69 WHIP, allowing 17 runs on 18 hits with 17 strikeouts and nine walks in 16 innings. The rest of Cleveland's bullpen has a 2.27 ERA and 1.01 WHIP in 39 2/3 innings.
"When you give up a few runs and haven't thrown a lot," Allen said, "your stuff gets inflated. It's been a little bit of a struggle."
Over the 2013-15 seasons, Allen (2.49 ERA) and Shaw (2.93 ERA) had a strong run of success, but were among the most-used relievers in baseball. Shaw's 224 appearances, including a Major League-leading 80 in 2014, are the most in baseball in that three-year period. Allen ranks second with 223 games. They also rank in the top five among relievers in pitches and batters faced in that span.
The Indians can only hope that the heavy workload is not finally catching up to their late-inning duo. Cleveland needs this just to be another slow start.
"There's a reason we want them at the back end," Francona said. "They'll be fine."
Jordan Bastian has covered the Indians for MLB.com since 2011, and previously covered the Blue Jays from 2006-10. Read his blog, Major League Bastian, follow him on Twitter @MLBastian and listen to his podcast. This story was not subject to the approval of Major League Baseball or its clubs.