MLB's top GIFs show Harper's dance moves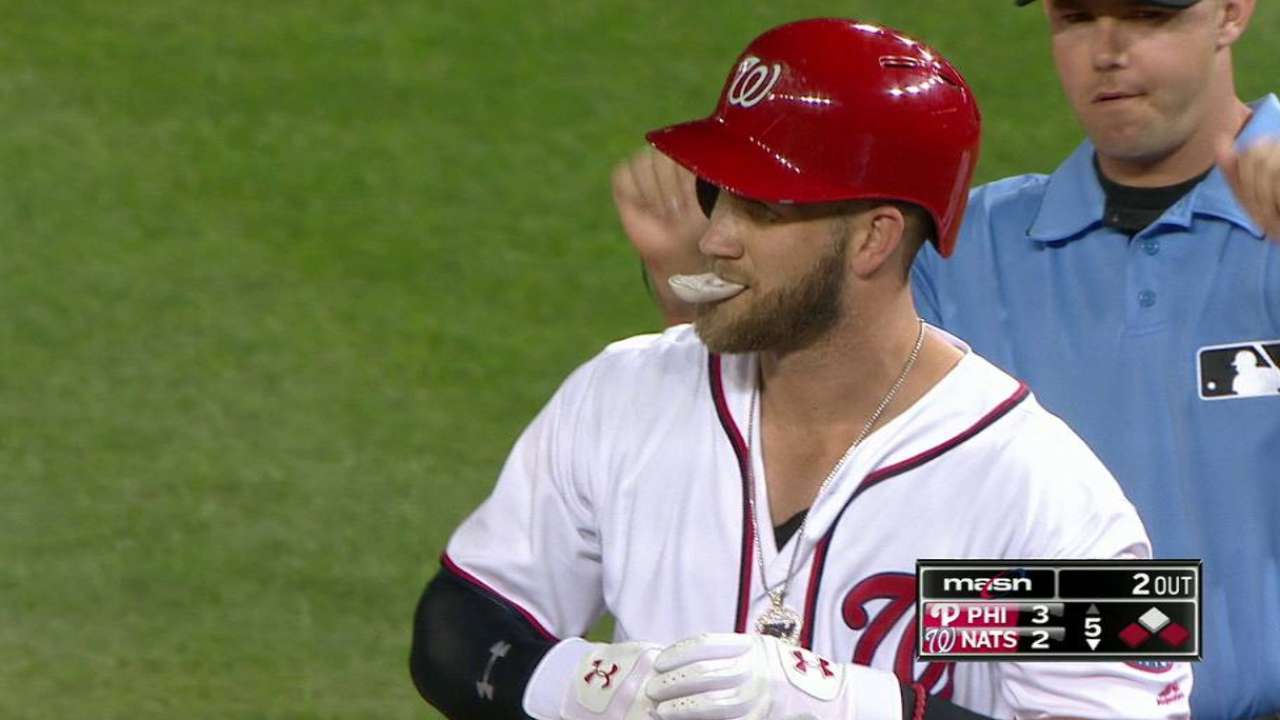 Here are the Top 6 GIFs of the day, courtesy of @MLBGifs.
1. Bryce Harper singles and shows off his moves
Harper hit an RBI single in the fifth inning against the Phillies and offered the fans a little shimmy to go with it.
2. Always keep your eye on the ball
The ideal method for making a catch is with two hands -- but not exactly in the way Braves second baseman Daniel Castro did it on this popup.
3. Show me your game face
Andrew McCutchen was just a bit fired up on Tuesday night at Coors Field.
4. Three's company for Cutch
Cutch smacked not one, not two, but three home runs against the Rockies. It was the second three-homer game of his career and the first since 2009.
5. It's a bird, it's a plane, it's Billy Hamilton!
That's wasn't an airplane flying through the air at Citi Field. No, it was the Reds center fielder making a highlight-reel grab.
6. A race for the ages
Hamilton vs. Bartolo Colon. You won't see a more anticipated footrace until this summer's Olympics.
Andrew Simon is a reporter for MLB.com. This story was not subject to the approval of Major League Baseball or its clubs.