Kiermaier keen on delivering 'quality' swings
Center fielder's go-ahead homer secures win for Tampa Bay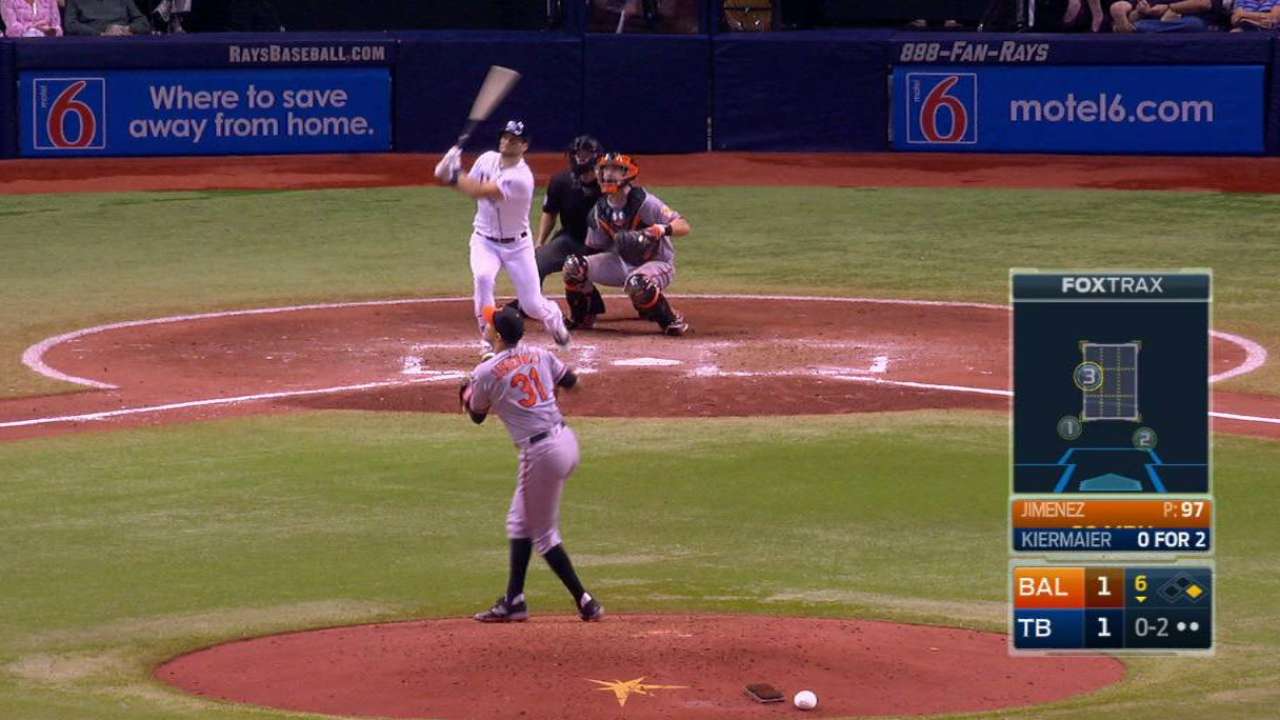 ST. PETERSBURG -- Kevin Kiermaier got the job done for the Rays on a night when he and the team were scuffling, delivering a two-run homer that paved the way for a 3-1 win over the Orioles on Tuesday night at Tropicana Field.
"Anytime you can put your team up late in the game, it's a great feeling," Kiermaier said. "I had some frustrating at-bats earlier in the game. I think a lot of us did, especially with runners in scoring position. So for me to hit a pitch out right there was big, because we had a lot of missed opportunities."
• Cast your Esurance All-Star ballot for Kiermaier and other #ASGWorthy players
The Rays went 0-for-10 with runners in scoring position, but that didn't seem to matter much after they came away with the win.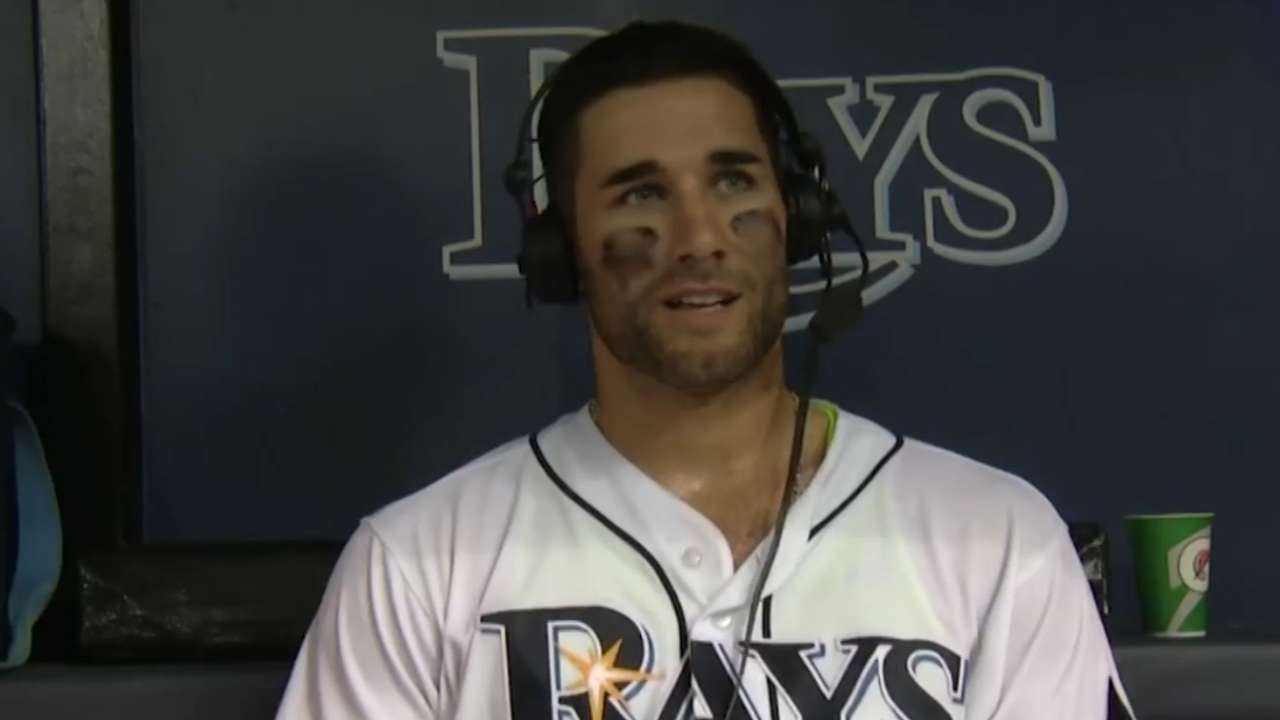 Kiermaier entered the Baltimore series riding a six-game hitting streak before coming up empty in Monday night's opener.
And despite making an acrobatic catch in the outfield during the first inning, Kiermaier looked like he might be headed for similar frustration in his first two at-bats against Orioles starter Ubaldo Jimenez when he popped out and grounded out. Things weren't looking any better for him in his third at-bat, when he stepped to the plate with two outs and a runner aboard and quickly fell behind 0-2.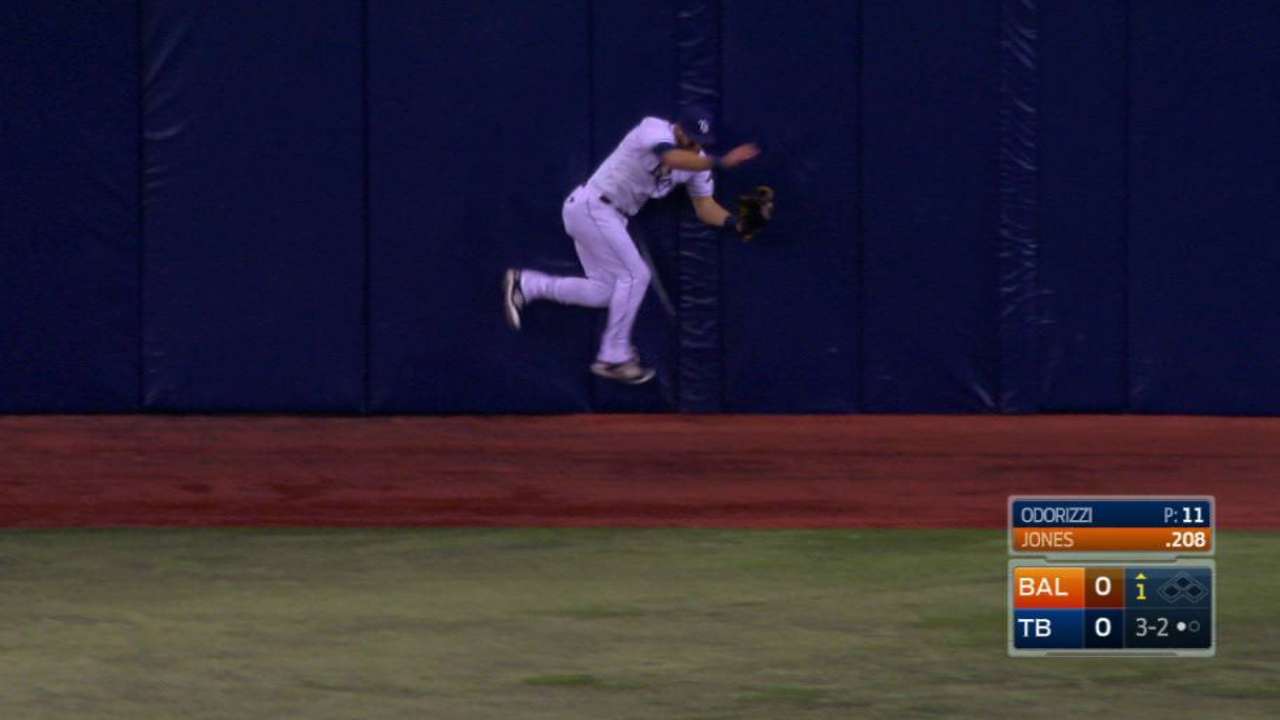 "I'm just thinking, 'I want to make this a quality at-bat,'" Kiermaier said. "I want to keep the inning going any way I can."
That's when Kiermaier's fortunes changed. Jimenez delivered his third pitch of the at-bat, and Kiermaier re-routed a 90-mph fastball into the right-field stands.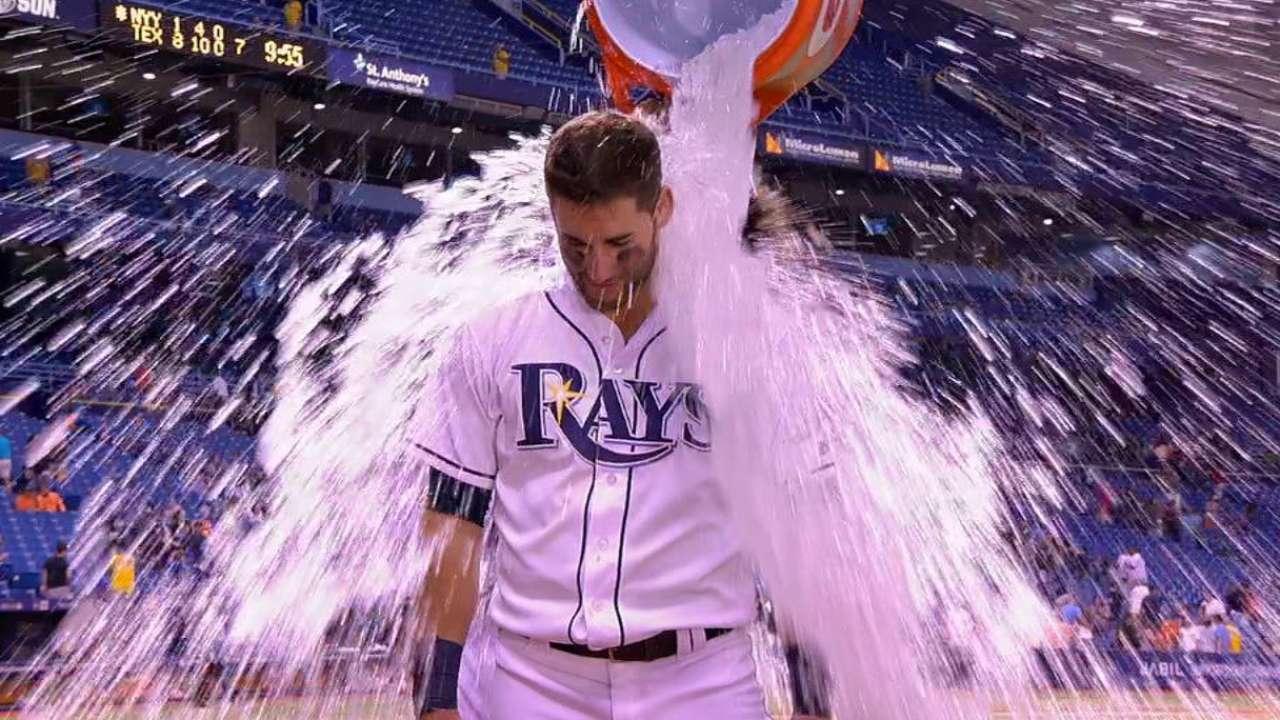 "Thankfully, I saw a fastball out of his hand well for the first time all night," Kiermaier said. "Put a good swing on it. Backspun it enough to get it out of there."
Kiermaier is batting .321 with four doubles and three home runs over his last eight games, raising his average from .154 to .241.
Bill Chastain has covered the Rays for MLB.com since 2005. This story was not subject to the approval of Major League Baseball or its clubs.