Dodgers raise money for earthquake recovery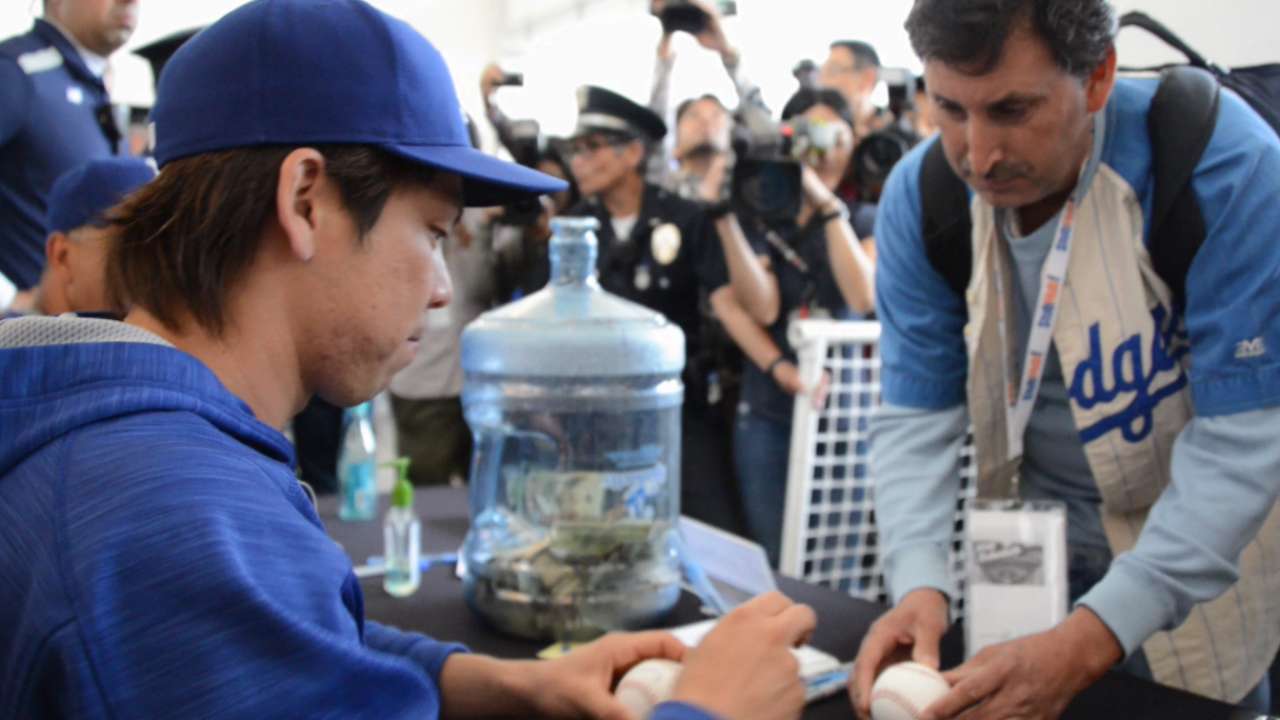 LOS ANGELES -- The Dodgers raised $10,000 for the Red Cross' relief efforts for the devastating earthquakes in Ecuador and Japan with a pregame autograph signing on Tuesday.
Pitcher Kenta Maeda, outfielder Yasiel Puig, announcer Jaime Jarrin and manager Dave Roberts participated, with proceeds from the signings raising $4,500 and the Dodgers donating the remaining funds to push the total to $10,000.
Both countries recently suffered devastating earthquakes, causing massive damage and loss of life.
Maeda, a native of Tadaoka in the Osaka Prefecture of Japan, spearheaded this fundraising event, and Jarrín, a native of Quito, Ecuador, joined him to encourage support of his native country.
Ken Gurnick has covered the Dodgers for MLB.com since 2001. This story was not subject to the approval of Major League Baseball or its clubs.