Fredi sees all-out effort amid losing streak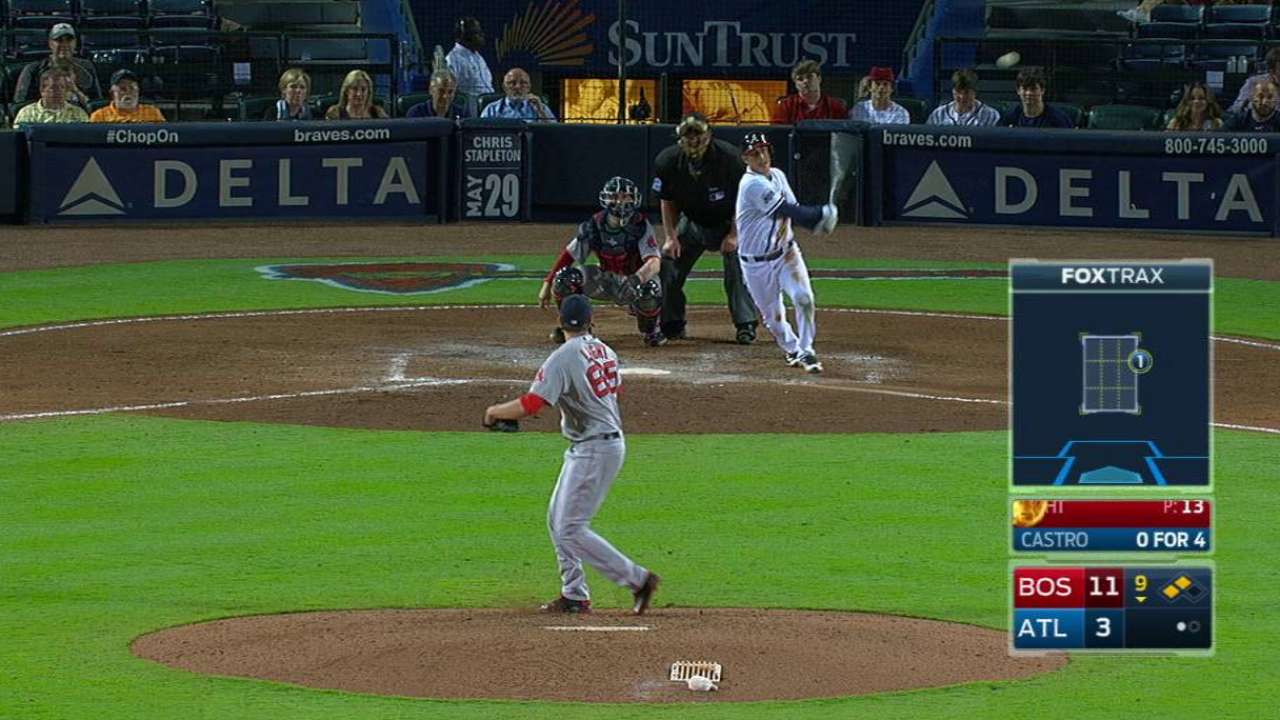 ATLANTA -- The Braves opened this homestand with a fourth straight victory and closed it by suffering a seventh straight loss for the second time during this young season.
Frustration has obviously continued to build over the course of the past week, but following Tuesday's 11-4 loss to the Red Sox, Atlanta manager Fredi Gonzalez said he has not been given any reason to question his club's effort.
"There are a lot of things a manager can control, and one of them is to play the game the right way and play with energy and passion," Gonzalez said. "These guys have that. You scratch your head and come in every afternoon trying to figure out how we're going to get out of this. But it never crosses my mind to go in there and turn a table over or yell and scream, because these guys give everything they have every single night."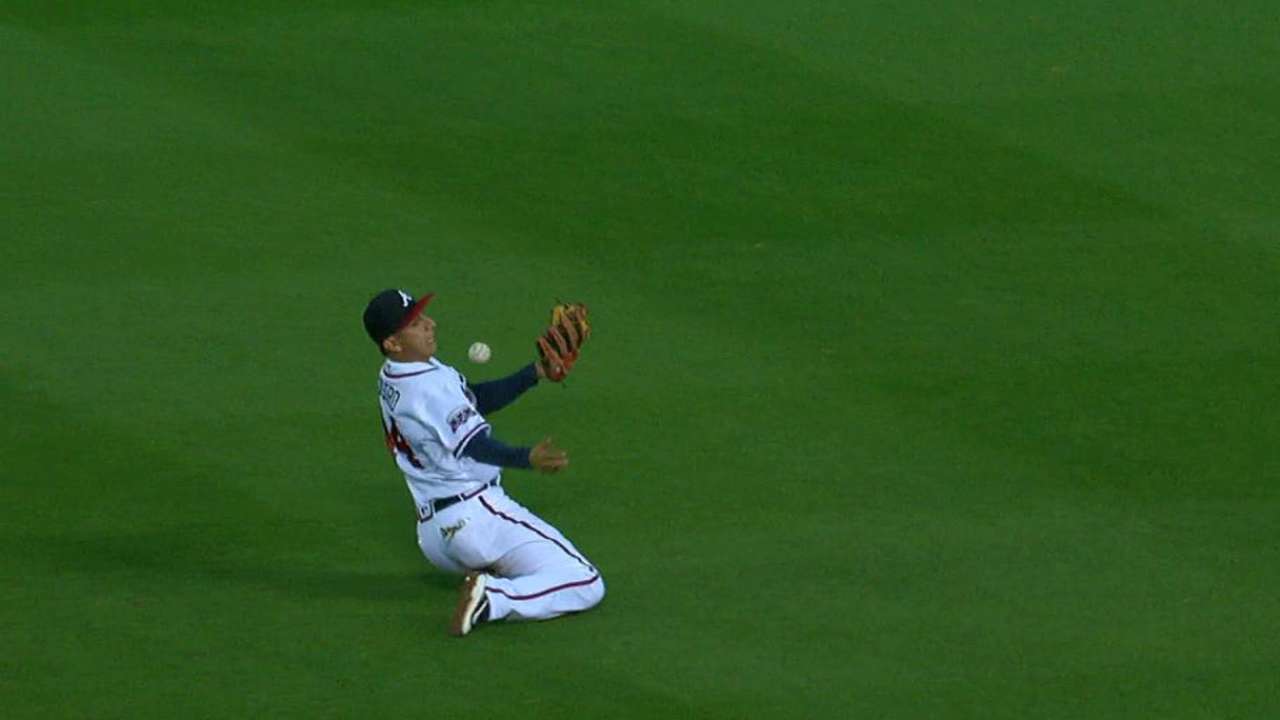 With their Major League-low 4-16 record, the Braves have matched the worst start in franchise history dating back to 1913. The only other 4-16 Braves clubs were the 1914 Miracle Braves, who won the World Series, and the 1988 club, which lost 106 games while possessing a couple of young kids named Tom Glavine and John Smoltz.
Yeah, the Braves are still in the midst of a rebuilding process, and the schedule has not been kind, with games against the Nationals, Cardinals, Dodgers, Mets and Red Sox.
The challenge has been intensified by Ender Inciarte playing just two games before straining his hamstring and Hector Olivera's early-season arrest. Nick Markakis has provided most of the offense within a lineup that has been further saddled by Freddie Freeman's early struggles.
During their seven-game losing streak, the Braves have totaled 15 runs and seven extra-base hits, each of which has been a double. Some of these struggles can be attributed to the competition, which has included Clayton Kershaw, Matt Harvey, Steven Matz, Jacob deGrom and David Price, who matched a career-high 14 strikeouts on Tuesday.
But Gonzalez isn't using these matchups as an excuse. In fact, he is tired of hearing about how challenging the schedule has been for his team, which had two matchups against both Max Scherzer and Stephen Strasburg during the nine-game losing streak that began this season.
"We've got professional hitters also," Gonzalez said. "I always talk about, 'Not everybody is Cy Young, and some days you have to beat Cy Young.' I know the schedule is tough and I'm tired of hearing about how the schedule is tough. It's not going to get any easier. We've got to keep grinding at-bats. We can't call Major League Baseball and ask them to change the schedule because it's too tough on us. Shoot, they're lined up to play us right now, the way we're playing."
Mark Bowman has covered the Braves for MLB.com since 2001. This story was not subject to the approval of Major League Baseball or its clubs.