Belt showing increased patience at plate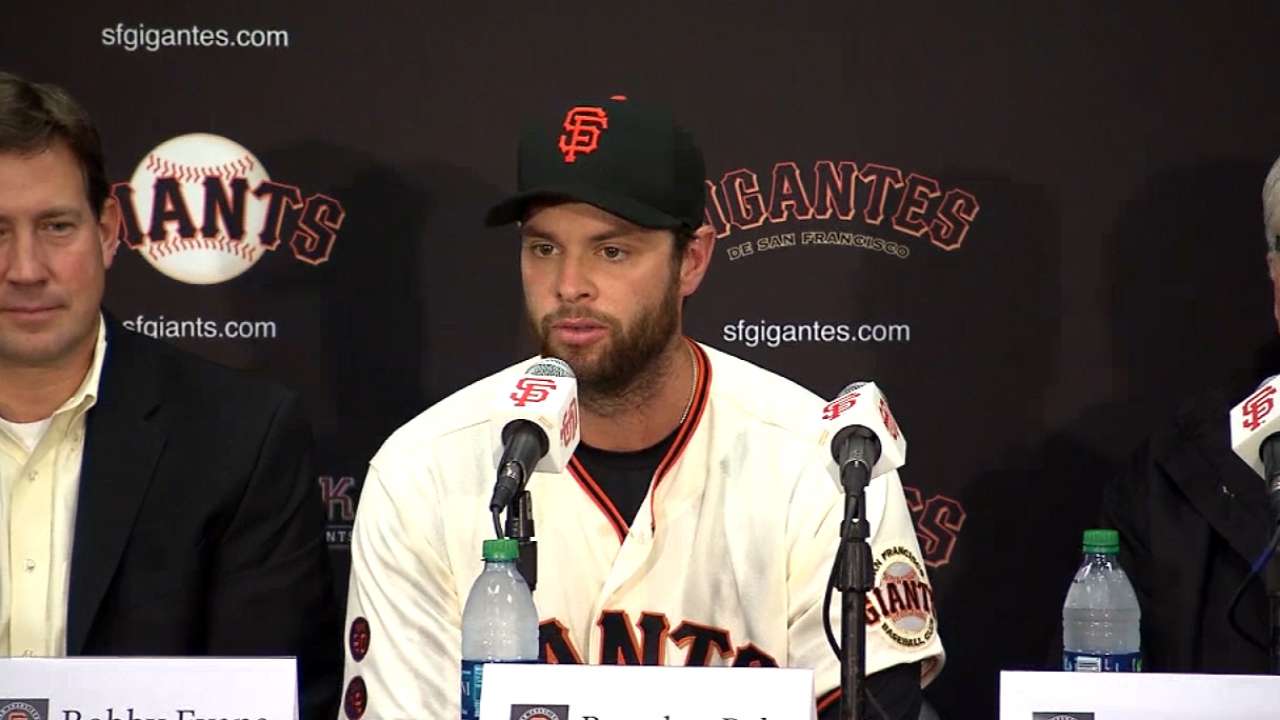 SAN FRANCISCO -- The Giants recently signed Brandon Belt to a six-year contract because they were convinced he would continue to develop as an offensive performer.
So far, at least in one respect, they're correct.
Belt began Tuesday's game against the San Diego Padres with a team-high 13 walks, including a career-best three in Monday's 5-4 victory over San Diego. That's not an offensive category commonly associated with him. But Belt's increased experience has helped him maintain a more patient approach.
"I think I'm laying off a lot more of the bad pitches," Belt said. "I definitely have fewer swings and misses and fewer strikeouts."
In fact, Belt's walk total exceeded his accumulation of 12 strikeouts entering Tuesday. By contrast, Belt had amassed 499 strikeouts and 200 walks before this year.
Giants hitting coach Hensley Meulens has noticed a definite difference.
"You have to remember that when he got here [in 2011], he was regarded as one of the great strike-zone awareness guys," Meulens said. "But then he struck out more than he walked. I think it's evening out."
Meulens agreed that Belt has started to check his swing when he realizes he's about to go after a bad pitch.
"He's stopping," Meulens said. "To me, that's way more important than the swing itself. You stop way more than you swing. When you can't take because you're committed, that's when you swing at bad pitches."
Chris Haft has covered the Giants since 2005, and for MLB.com since 2007. Follow him on Twitter at @sfgiantsbeat and listen to his podcast. This story was not subject to the approval of Major League Baseball or its clubs.