Servais not paying attention to standings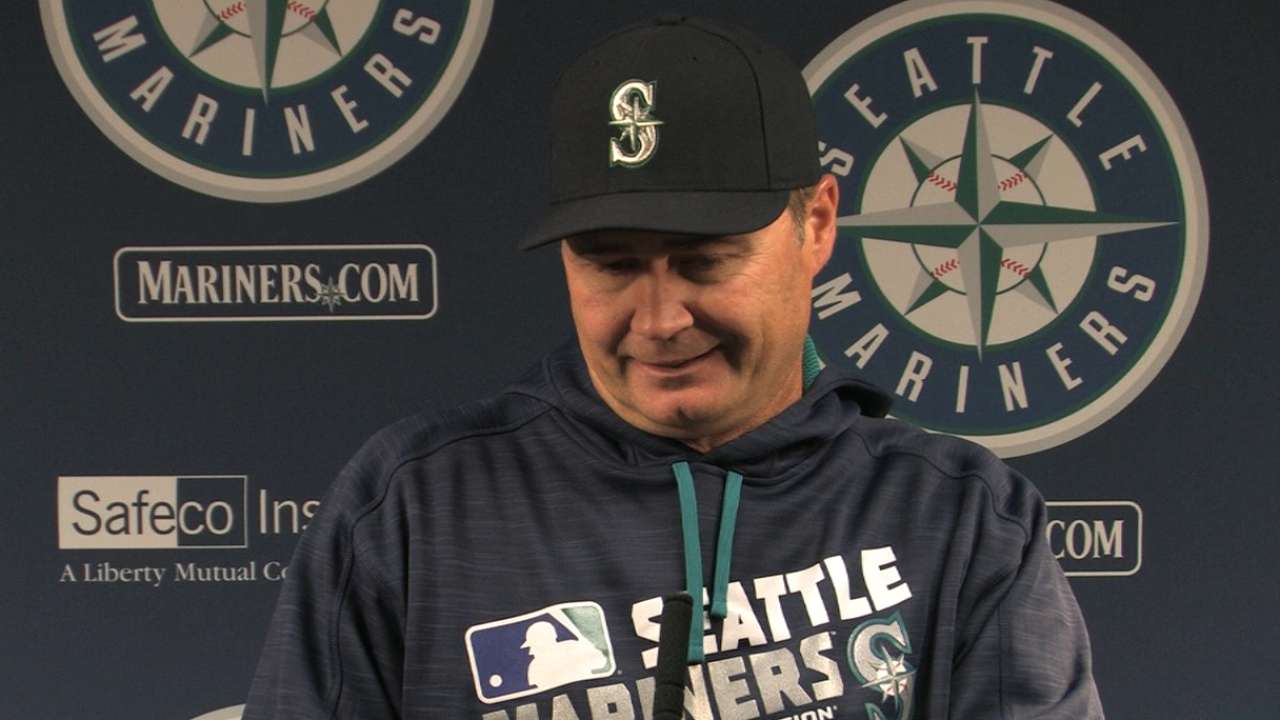 SEATTLE -- The Mariners (10-9) took over the top spot in the American League West by a half-game after their win on Monday night, and manager Scott Servais heard about the accomplishment via a smart phone packed with text messages. He had to chuckle a bit when asked about it.
"It's good for our team that we're playing well, but let's be realistic. It's 19 games into it," Servais said. "I would much rather be in first than on the other side of it, near the bottom.
"We've played well, and that's the key … how you're playing. You're going to go on streaks where the pitching's real good or maybe the hitting carries you for a little while, and I would say right now that our pitching has carried us to this point. We've had some nice offensive days, but I think once it all gets clicking, then you have a chance to … win nine out of 10 and start putting something together.
"So I'm not really looking at the standings at this point."
Doug Miller is a reporter for MLB.com based in Seattle. Follow him on Twitter @DougMillerMLB. This story was not subject to the approval of Major League Baseball or its clubs.