Braves considering changes to replay process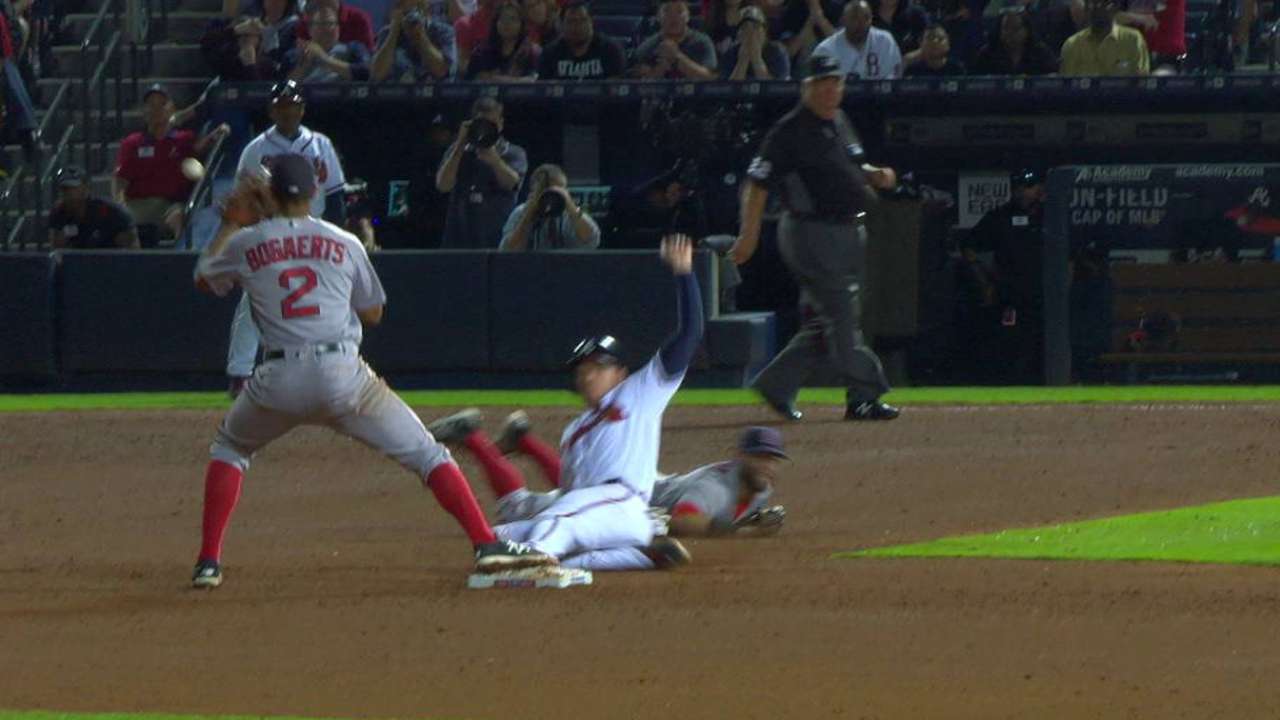 ATLANTA -- Some of the frustration that was aired out in the Braves' clubhouse following Monday night's 1-0 loss to the Red Sox was aimed toward the fact that a challenge was not issued after Freddie Freeman was ruled out while attempting to reach second base during the second inning.
Replays showed Freeman seemingly slid into second base ahead of Dustin Pedroia's feed to second, but Braves video coordinator Rob Smith told manager Fredi Gonzalez not to challenge the play. Had the out call been overturned, Atlanta would have had the bases loaded and one out in a one-run game. Erick Aybar followed this sequence with an inning-ending strikeout.
Gonzalez acknowledged that the play should have been reviewed, and some team executives privately voiced their frustration away from the media members who were waiting to enter the clubhouse.
"We stayed here last night and talked internally with [Smith]," Gonzalez said. "It's one of those things where everybody makes mistakes. We'll fix it. We'll keep continuing going through it and fixing it."
Gonzalez relies on the information Smith provides after watching footage of questionable calls, but he ultimately determines whether it makes sense to issue a challenge. Each team is allotted one challenge per game and can issue an additional one if the first results in a ruling change.
While Gonzalez was complimentary of the work Smith has done while spending much of the past two decades creating, editing and archiving video for coaches and players to use, the Braves are at least discussing whether to bring another individual in to simply focus on replay decisions during games.
Horacio Ramirez handled this role the past few seasons, but because he had the chance to make more money pitching in Mexico, he walked away from the job before the start of this season. At that point, the Braves decided to allow Smith to add these replay decisions to his other responsibilities.
Mark Bowman has covered the Braves for MLB.com since 2001. This story was not subject to the approval of Major League Baseball or its clubs.