Rangers not committing to Hamels decision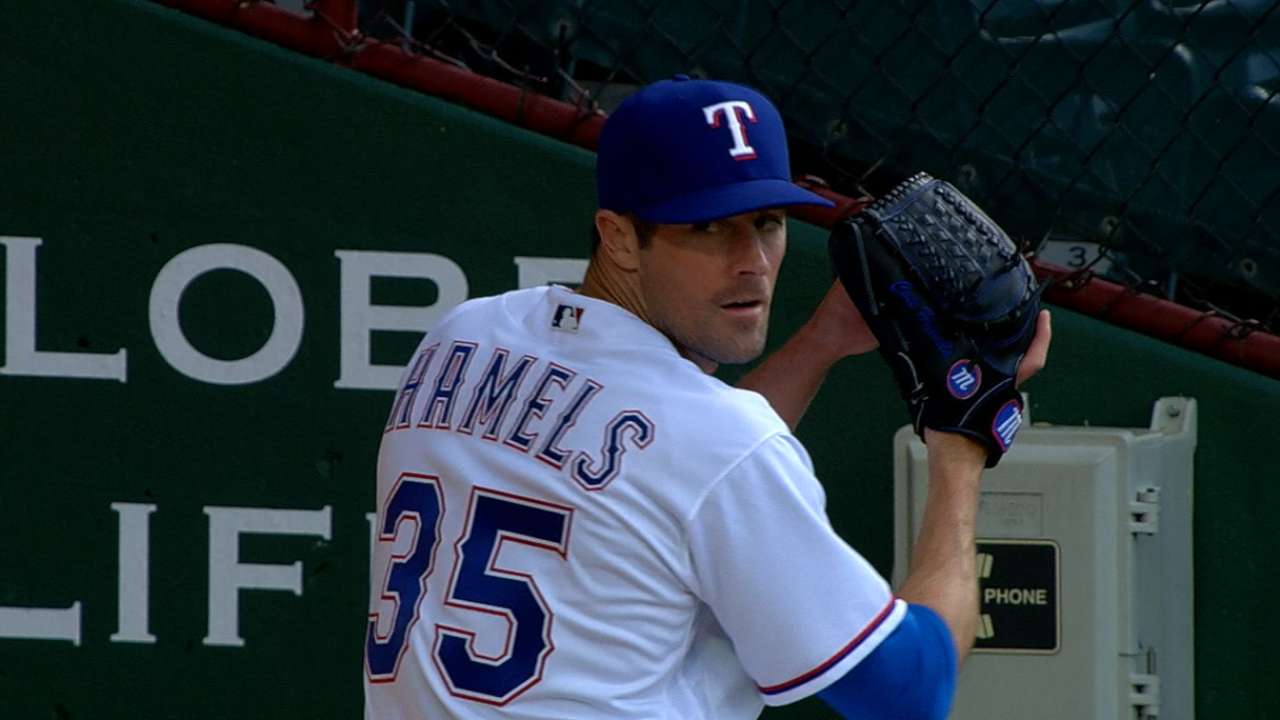 ARLINGTON -- The Rangers are holding off on a decision regarding pitcher Cole Hamels, but the possibility exists that he could return to the rotation as early as this weekend.
Hamels, whose last start was skipped because of a strained left groin, threw 26 pitches in a bullpen session on Monday without problems and threw long toss on Tuesday. The next step would be a more extended bullpen session on Wednesday as a prelude to facing the Angels on Saturday.
"Obviously, we want to let him get through the process today," manager Jeff Banister said on Tuesday. "It's how he feels. There is also a cause and effect with everything that goes on in the body. When guys don't feel right in areas, they find a way around the pain, which can set off a whole chain of kinetic effects. Cole feels good, so we don't want him to go down a path we don't want him to go down."
Cesar Ramos started in place of Hamels on Monday night, holding the Yankees to three runs in six innings in the Rangers' 3-1 loss. Ramos was called up from Triple-A Round Rock for the start and was still with the Rangers on Tuesday.
The Rangers are going to keep Ramos on the 25-man roster in case he needs to step in for Hamels again this weekend, but he could also stay with team as a left-handed setup man/long reliever even after Hamels returns to the rotation.
"He could," Banister said. "He has that arsenal."
Beasley to begin radiation treatment: Third-base coach Tony Beasley, who has been on limited duty this season while being treated for rectal cancer, has completed his first series of chemotherapy and will begin radiation treatment on Monday in Houston.
Beasley will undergo 28 radiation treatments accompanied by a chemotherapy pill between May 2 and June 5. His doctors continue to be optimistic about his progress and will know more after the radiation treatment is completed. Surgery is also a possibility, either to remove the remaining tumor or a cleanup of the area.
"The tumor has shrunk significantly," Beasley said. "The doctor was very happy where it was. We need to get the tumor down a little more, and the radiation will pinpoint it."
Spike Owen has been serving as third-base coach, an arrangement that may last the entire season.
"I can't think about that now," Beasley said. "I initially thought [about returning in] June, but that's not the most important thing right now."
Rangers beat:
• Said outfielder Nomar Mazara, who turned 21 on Tuesday: "Each night, when I go back to my apartment, I think about the last few weeks. These have been the best three weeks of my life. It has been awesome so far."
• Brett Nicholas hit his first Major League home run on Monday night. He is the first Rangers rookie catcher to hit a home run since Max Ramirez in 2010.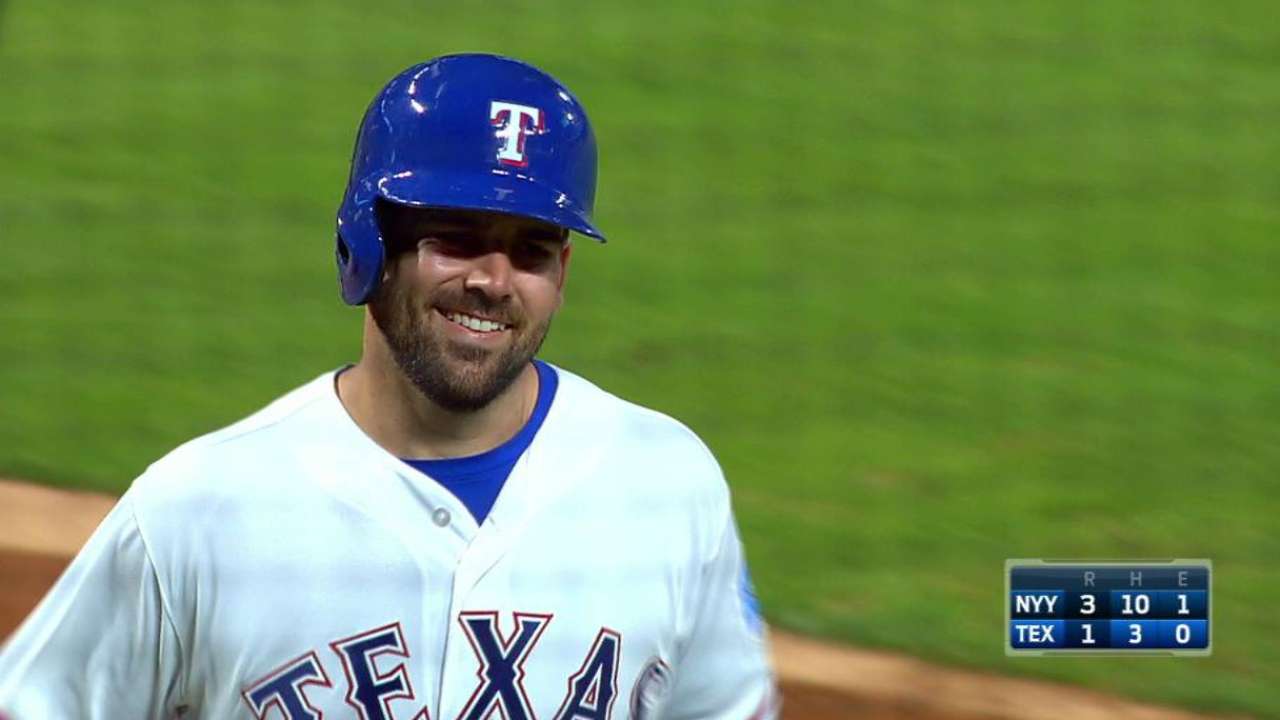 • Relievers Jake Diekman and Phil Klein have both pitched at least six innings and not allowed an earned run. The only pairs of American League relievers who have done the same are Wade Davis and Kelvin Herrera with the Royals and John Axford and Marc Rzepczynski of the Athletics.
T.R. Sullivan has covered the Rangers since 1989, and for MLB.com since 2006. Follow him on Twitter @Sullivan_Ranger and listen to his podcast. This story was not subject to the approval of Major League Baseball or its clubs.