11 hitters who are swinging and missing less
Harper, Arenado, Bryant among stars making more contact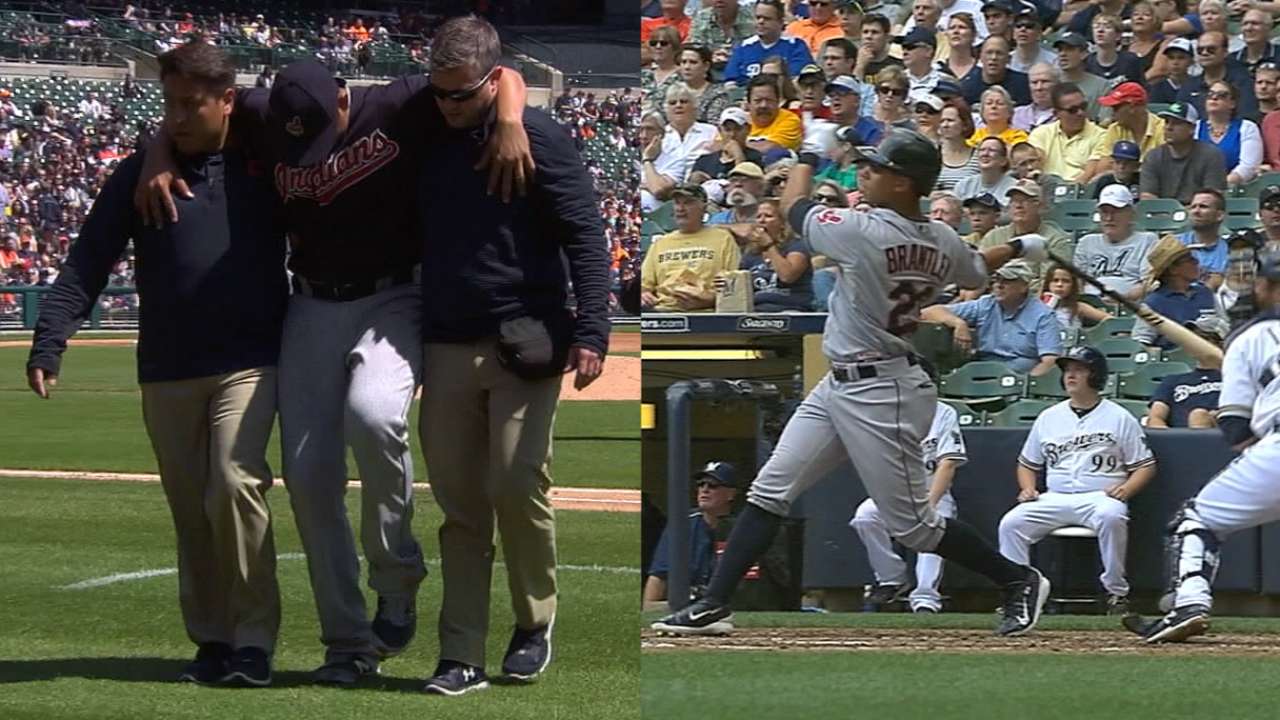 Obviously, all else being equal, a lower strikeout rate will lead to better results. More balls in play often equals a higher batting average, more home runs and additional opportunities to drive in and score runs and steal bases. So who has improved their strikeout rate the most so far compared to 2015? Let's take a look:
Brandon Belt, 1B/OF: He has finally nudged his swinging strike rate below 10 percent for the first time, while he continues to do his best Joey Votto impression by spraying line drives and avoiding the popup. A fly-ball rate rebound back above 40 percent, paired with that drastically improved strikeout rate, could be a boon for his power.

Strikeout Rate Improvers
Unfortunately, Belt still calls pitcher-friendly AT&T Park home, which is going to continue to suppress his homer upside. His career home HR/FB ratio is 7.7 percent, just about half of his away mark of 16 percent. If Belt could finally reach 600 plate appearances for the first time, this could be his most valuable fantasy season yet -- assuming maintains at least some of this strikeout rate improvement.
All you need to know about stats
Nolan Arenado, 3B: What does one do for an encore to follow up a 42-homer outburst from last year? Why cut his strikeout rate by two-thirds, of course. Ready for this? Arenado has the second-lowest K rate in baseball and the seventh-highest ISO. That's Ted Williams-esque. Don't count against Arenado tallying 40 long balls again this year.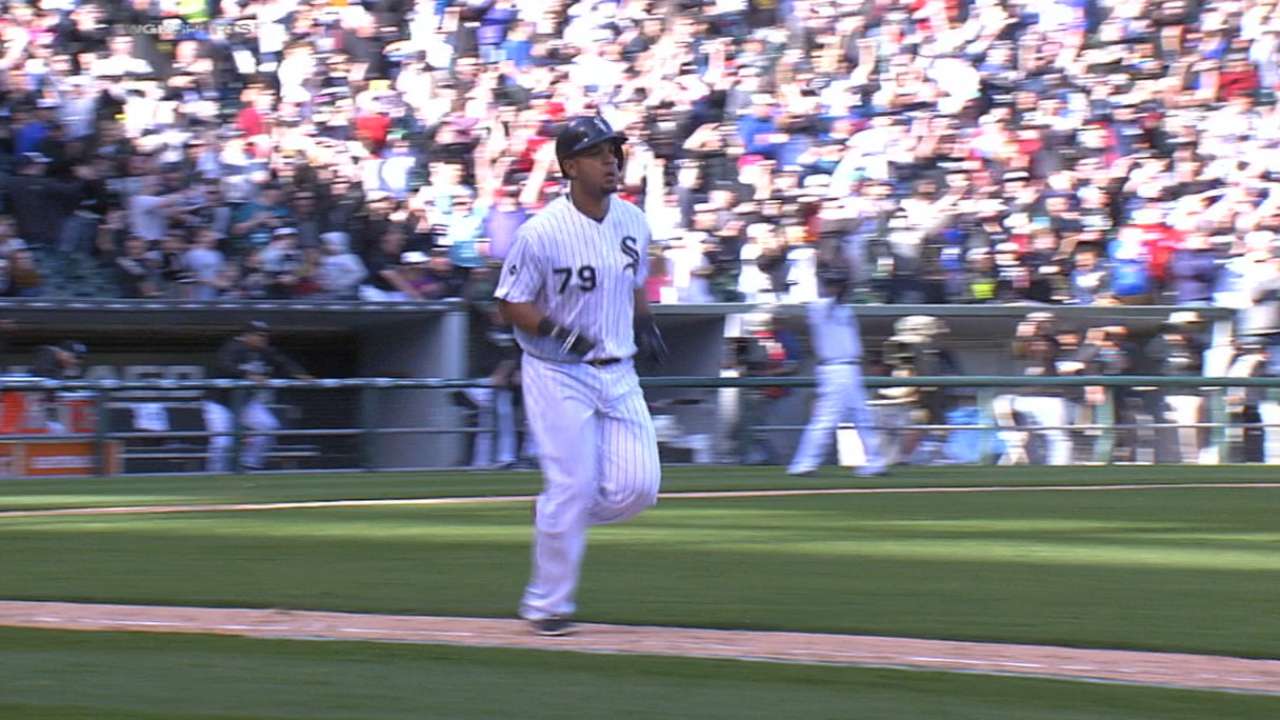 Addison Russell, 2B/SS: Though the results have yet to materialize, this is the type of growth Russell supporters were expecting. Along with a substantial improvement in strikeout rate, he has also drastically upped his walk rate. Russell has hit a ton of line drives and hit a below average rate of popups, yet his BABIP sits at just .233. He could have a breakout year, but still not be that far above replacement level in 12-team mixed leagues simply due to his placement in the batting order. Regardless, many fantasy owners are likely more bullish on Russell now given these early-season skills improvements.
Austin Jackson, OF: You wouldn't have a clue that Jackson was making so much better contact if you just looked at his .167 batting average. And while his walk rate has dropped for three straight seasons -- and his current rate would mark a fourth -- this year would represent the first time his strikeout rate dips below 20 percent. For now, though, owners should take a wait-and-see approach, as Jackson's improved contact could be the result of a small sample size.
Kris Bryant, 3B/OF: Wow, did anyone expect Bryant to improve his strikeout rate this much? He hasn't sacrificed power either, though one could argue that we do expect a bit more of it, even last year. The good news is that Bryant has managed to maintain all his underlying skills with the improved contact, so this could perhaps raise his ultimate ceiling, which is a scary thought.
Eugenio Suarez, 3B/SS: Fewer strikeouts and more power for Suarez? He never showed power anywhere close to what he has displayed so far this season, though a change in hitting mechanics might explain a lot of the power surge. As for the strikeout rate? Suarez's plate discipline metrics are slightly improved, but certainly not to the point that it should explain such a large improvement in strikeout rate. Regression in the strikeout rate and power departments should be expected, but that still won't prevent him from enjoying a breakout season.
Wilson Ramos, C: All those extra balls in play for Ramos would be great if they weren't all ground balls. A plodding catcher who possesses real home run power has no business posting ground ball rates in the mid-50 percent range. But that's exactly what Ramos has done every season since 2013 and it has limited his home run upside. One of these years, he'll stay healthy and push that fly ball rate above 30 and hit 25 homers.
J.D. Martinez, OF: Here is one of the biggest breakout candidates in recent memory, having gone from big league bench option to All-Star caliber in '14. This year, Martinez has taken even more strides. He's swinging less frequently and making more contact when he does swing. It has led to a better strikeout and walk rate, but unlike Bryant and Suarez, the change in approach has hampered Martinez's power so far. His ISO, HR/FB and hard contact rates have all tumbled. Of course, we can't be sure just yet if it's due to the change in approach or just a run of the mill slow start in the power department like any hitter could be experiencing. For fantasy owners, you'd prefer the higher-strikeout, high-power version to the lower-strikeout, low-power version, if those were the two options. But perhaps you'll luck out with the best of both worlds.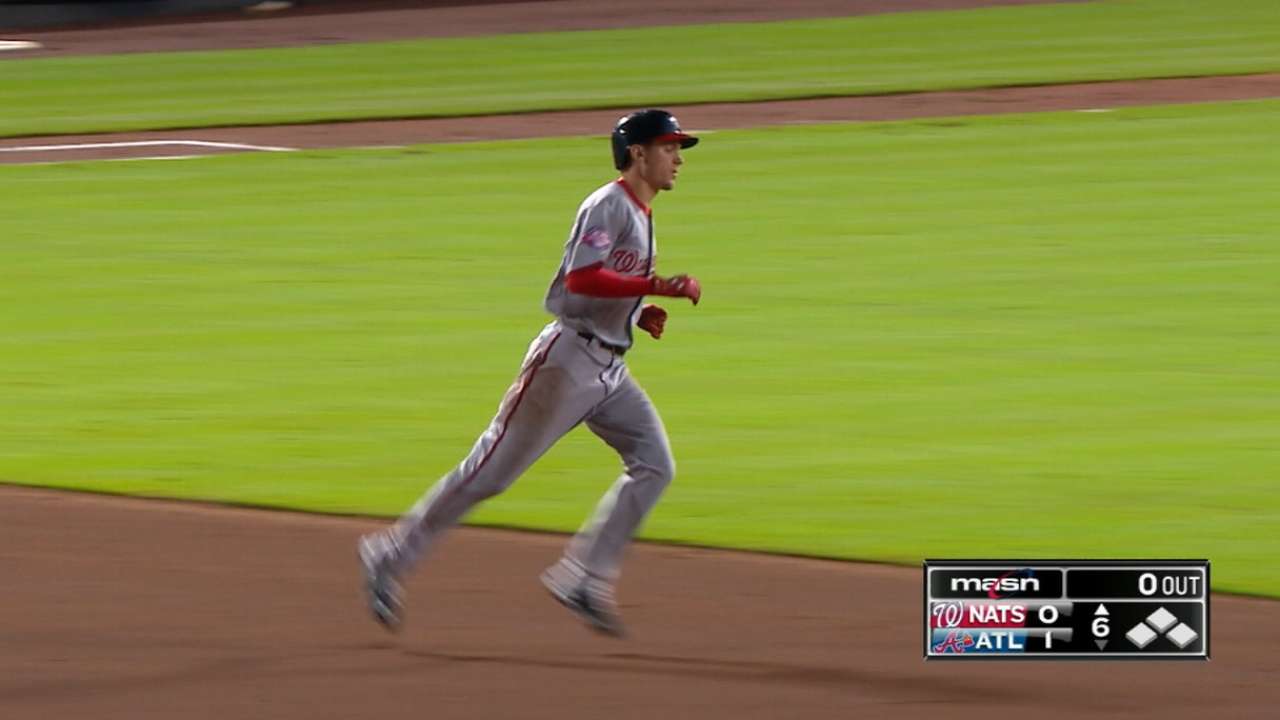 Joe Mauer, 1B: It looks like vintage Mauer is back after a two-year hiatus. This version of Mauer was the one who struck out infrequently, while doing the Votto thing of lots of line drives and few popups. At age 33, it's hard to expect such a dramatic skills rebound to last, but since he has been at this level before, it's not impossible to believe it can stick. A .320-hitting Mauer versus a .270-hitting Mauer takes a lot of the sting away from the fact that he only delivers 10 homers from the first base slot.
Nelson Cruz, OF: Does Cruz post a career best strikeout rate at age 35? Doubtful. And while his swinging strike rate is much improved, it's still well worse than the league average, while his strikeout rate is above average. That doesn't match, so expect more K's to come from this slugger.
Bryce Harper, OF: We had planned to list just 10 strikeout rate improvers but just had to include Harper at 11 to remind everyone how absolutely amazing he is. If you really dive into his early season statistical profile, it's rather crazy. Harper isn't striking out and he owns an absurd 56.6 percent fly-ball rate! That's 20 points higher than his career mark. That's one way to go for 50 homers.
Mike Podhorzer is a contributor to MLB.com. This story was not subject to the approval of Major League Baseball or its clubs.