MLB.com Columnist
Tracy Ringolsby
The All-Star conundrum of utility men
Rarely selected for Midsummer Classic, these players' versatility is valuable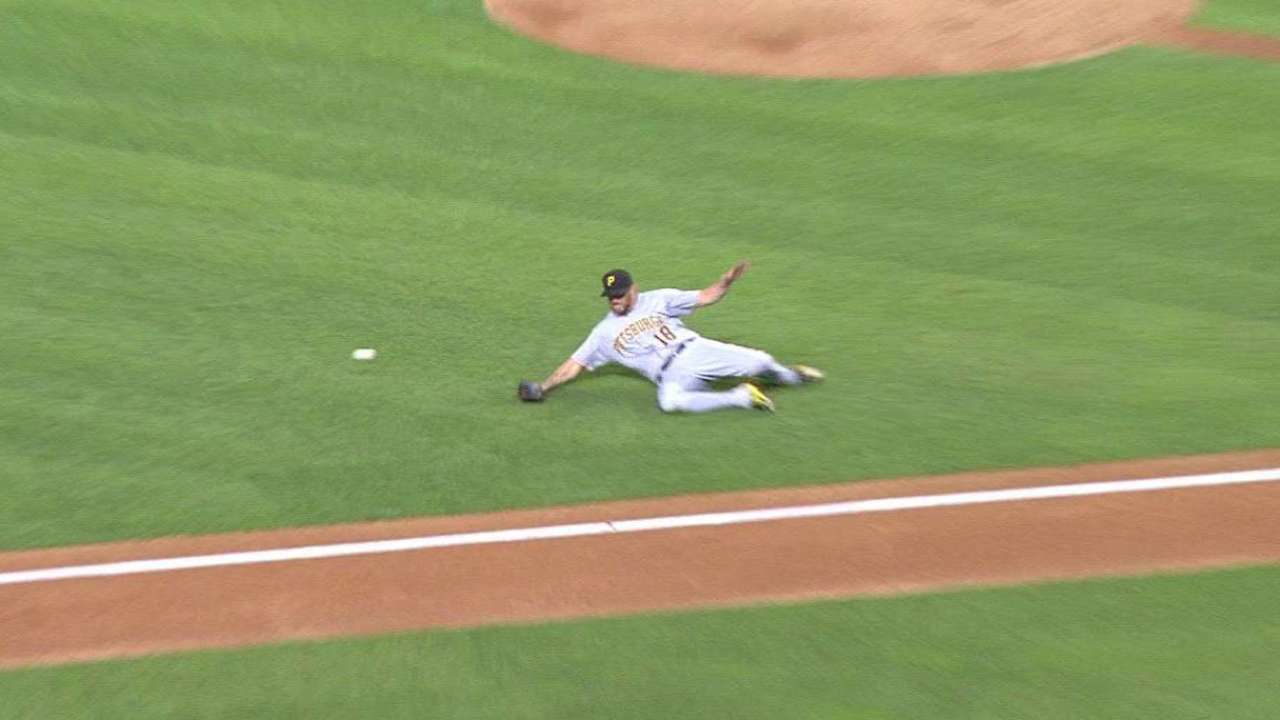 DENVER -- As if having scheduled starting pitcher Tim Lincecum hospitalized because of dehydration wasn't challenge enough for Clint Hurdle when he managed the National League All-Star team in 2008, the game spun into extra innings before the American League pulled out a 4-3 victory.
Aaron Cook, a member of the rotation of a Rockies team that Hurdle managed at the time, took the ball in the 10th, 11th and 12th innings to help alleviate the impact of the absence of Lincecum.
• Cast your Esurance All-Star ballot for #ASGWorthy players
And then there was Cristian Guzman, a shortstop with the Nationals at the time, who after being called on to pinch-run in the ninth inning, willingly entered the game at third base -- the only time he was to play the position in his 15-year professional career.
"It made me wonder about the roster construction," said Hurdle. "We had another guy we asked if he could play third base and he declined. Cristian stepped up."
Hurdle admits he could have used a utility player, someone whose in-season role is rarely significant enough to grab headlines and earn All-Star support, but whose versatility can be a blessing for a manager, particularly when an event like the All-Star Game rolls into extra innings.
The utility player is the position-player version of a middle reliever. Middle relievers, however, are more often given consideration for spots on an All-Star roster. Only four times since Hurdle faced his dilemma has a so-called utility player been an All-Star, including Boston's Brock Holt, who a year ago became the first player selected who had started a game at as many as seven positions prior to the All-Star break. He started at every position except catcher and pitcher.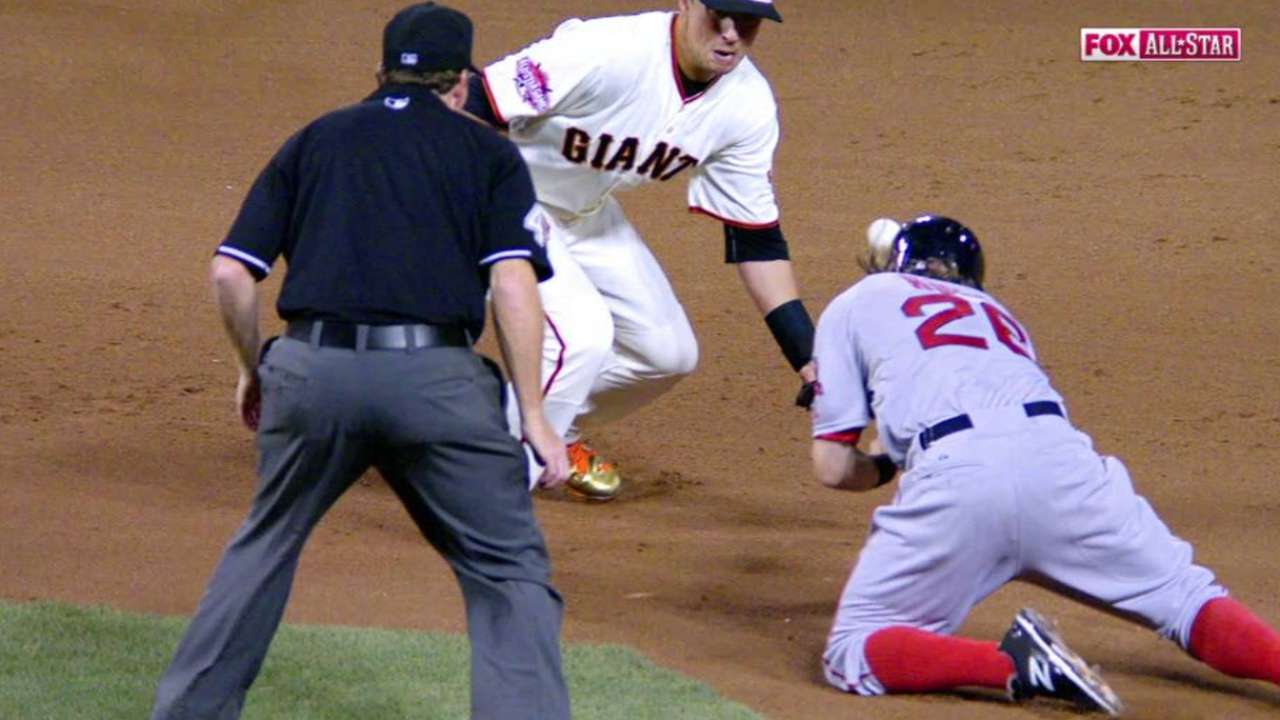 Ben Zobrist started at second, short, left field, right field and designated hitter for the Rays in 2013, when he was an All-Star. Jose Bautista started at right field, third base, first base and DH with the Blue Jays in his All-Star seasons of 2010 and '11.
And then there is Josh Harrison, who plays for Hurdle with the Pirates, and was an All-Star in 2014, a season in which he made 116 starts at second, third, short, left field and right field.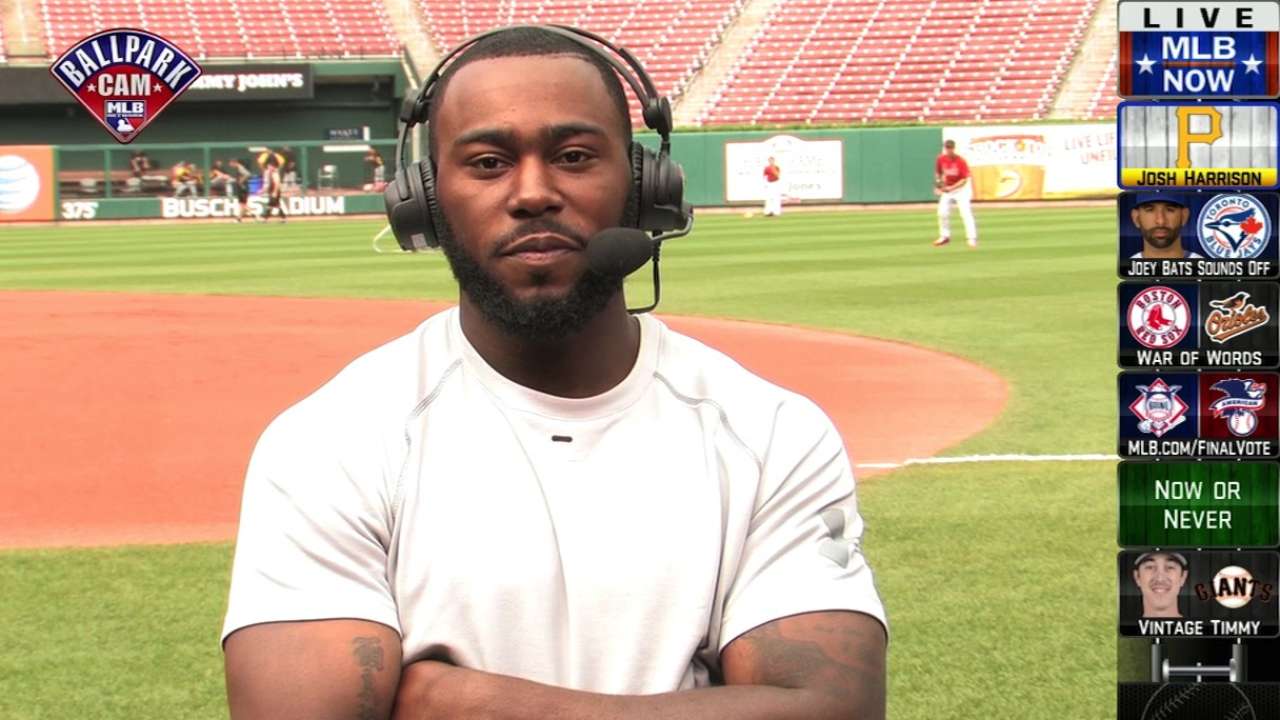 "To get that opportunity when you are a utility player is definitely special," said Harrison. "I looked at myself as being an everyday player. I just played at a different position every day. A guy who can do that and produce can be valuable."
He also can give his team flexibility in making roster decisions like the Pirates had to make last offseason, when they dealt second baseman Neil Walker to the Mets. Walker will be a potential free agent following the 2016 campaign. Pittsburgh was able to add a needed starting pitcher, acquiring Jonathan Niese in exchange for Walker. And the Bucs were able to install Harrison as the everyday second baseman.
So much for Harrison's role as the super sub. He could be an All-Star again, but it would be as a second baseman.
Now Sean Rodriguez, Harrison's Pirates teammate, could get a similar opportunity. The 31-year-old went into Tuesday hitting .375, and having reached base in 15 of his 30 plate appearances.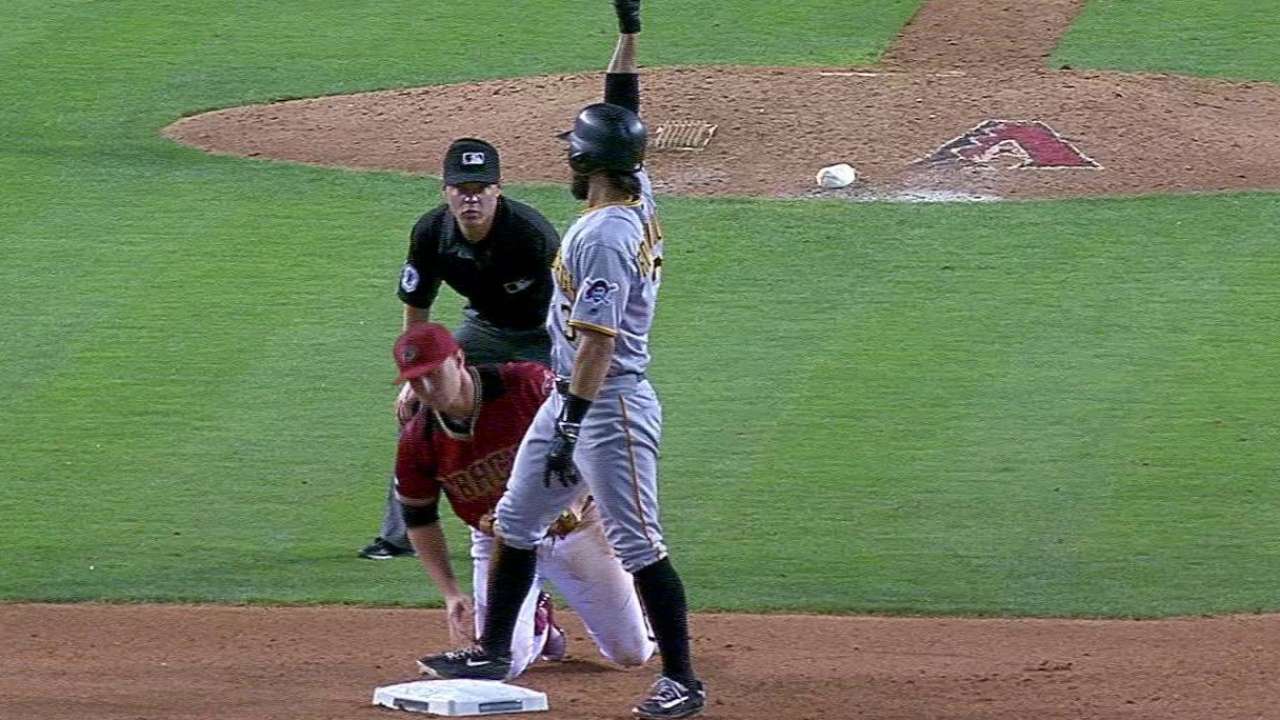 Rodriguez has started only five games, "and three of those were last weekend," said Hurdle. But those starts have been at third base twice, and second base, shortstop and right field once each. Three of the five have come against left-handed pitchers, but he did start against Justin Verlander of the Tigers on April 11, and Rubby De La Rosa of the D-backs on Saturday.
The fact Rodriguez can play so many position is a bonus, given the Bucs have a pretty set lineup. Three of the four players Rodriguez started in place of came into those games defensively in the late innings -- third baseman David Freese, right fielder Gregory Polanco and Harrison. Shortstop Jordy Mercer was given the game off on Saturday, a 7-1 loss.
At 31, Rodriguez could well be pigeon-holed as a utility player. Versatility, however, could open an everyday opportunity for Enrique Hernandez of the Dodgers. Hernandez, 24, made the roster because of his versatility. In his fourth big league season, he has already been with the Astros, Marlins and now the Dodgers, and he has started big league games at all three outfield positions in addition to second base, third base, shortstop and DH.
This season, Hernandez already has played third, short, left field and right field, receiving extended playing time in left field because of injuries that have impacted the Dodgers. He appeared in 19 of the Dodgers' first 20 games, drawing nine starts, and hitting .310.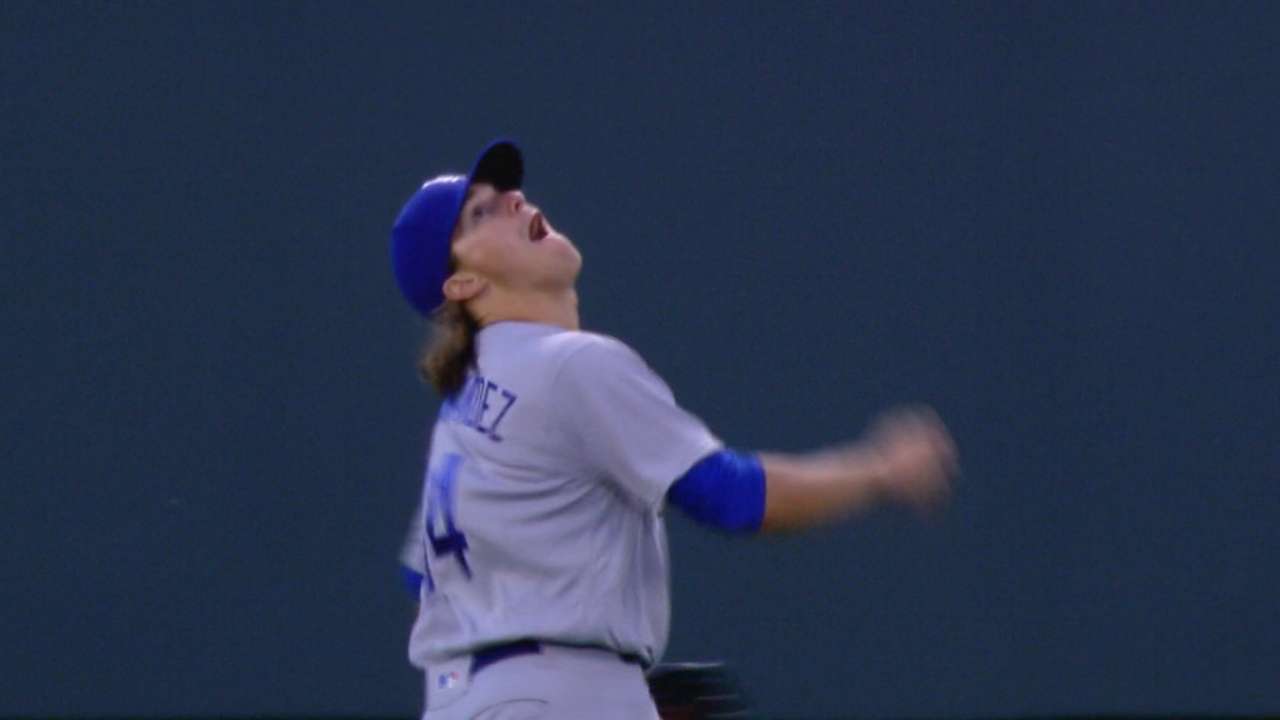 Could he be the next Harrison?
"It takes a lot to play a number of positions and play at a high level," said Harrison. "The biggest challenge is getting your work in at the different position. The way I dealt with it was if I was in a lineup, I'd focus on that position during batting practice. But the other days, I'd try and take a couple rounds at each position just to be ready if needed.
"If you show you can play a lot of position, you know that every year there are roster changes, and a spot could open up for you."
It did for Harrison.
Tracy Ringolsby is a columnist for MLB.com. This story was not subject to the approval of Major League Baseball or its clubs.