MLB.com Columnist
Richard Justice
Aging like fine wine: Top 10 players over 35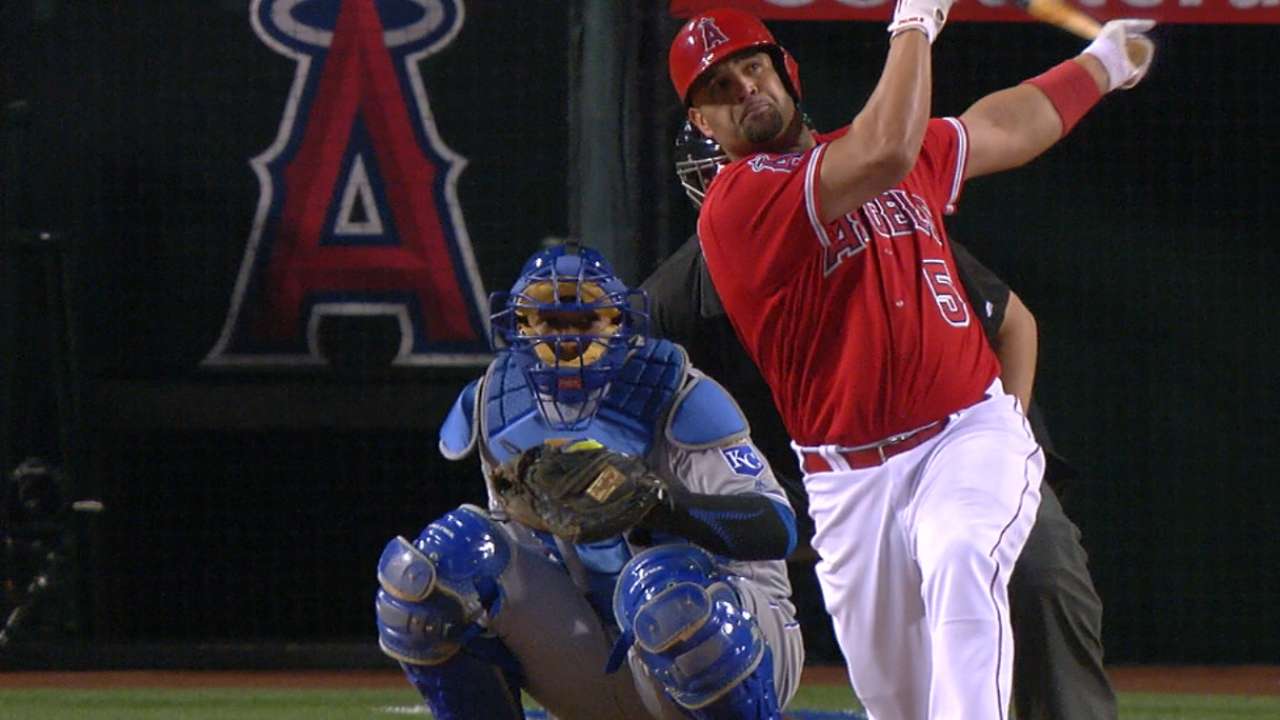 If this is starting to sound like some kind of farewell tribute, it's not. Far from it. This young baseball season has reminded us yet again that some of the game's oldest players are still some of its best.
At a time when baseball is blessed by the arrival of waves of young talent, we pause today to appreciate some of those who've been to a rodeo or two.
Here's a top 10:
1. Adrian Beltre, Rangers
• Age: 37
• Key statistics: 1.3 WAR, .849 OPS
• Bottom line: His Hall of Fame ticket has been punched, and he remains one of the game's best players. Beltre is one of baseball's all-time great defensive third basemen, and he remains an offensive force.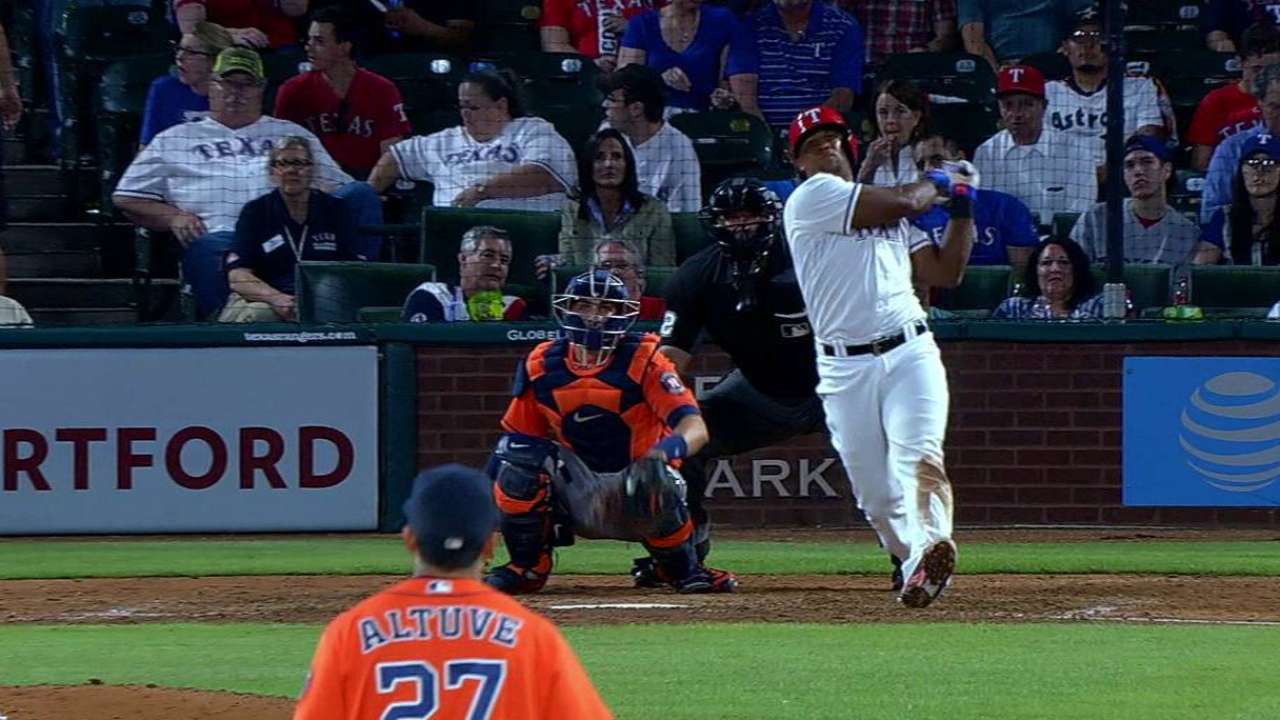 2. Jose Bautista, Blue Jays
• Age: 35
• Key statistics: .976 OPS ranks 14th among all Major Leaguers; 19 walks are tops in the American League; 12 extra-base hits
• Bottom line: He's the face of the Blue Jays, both with his production and his fiery personality. His postseason bat flip is one of the iconic moments in the history of a great franchise.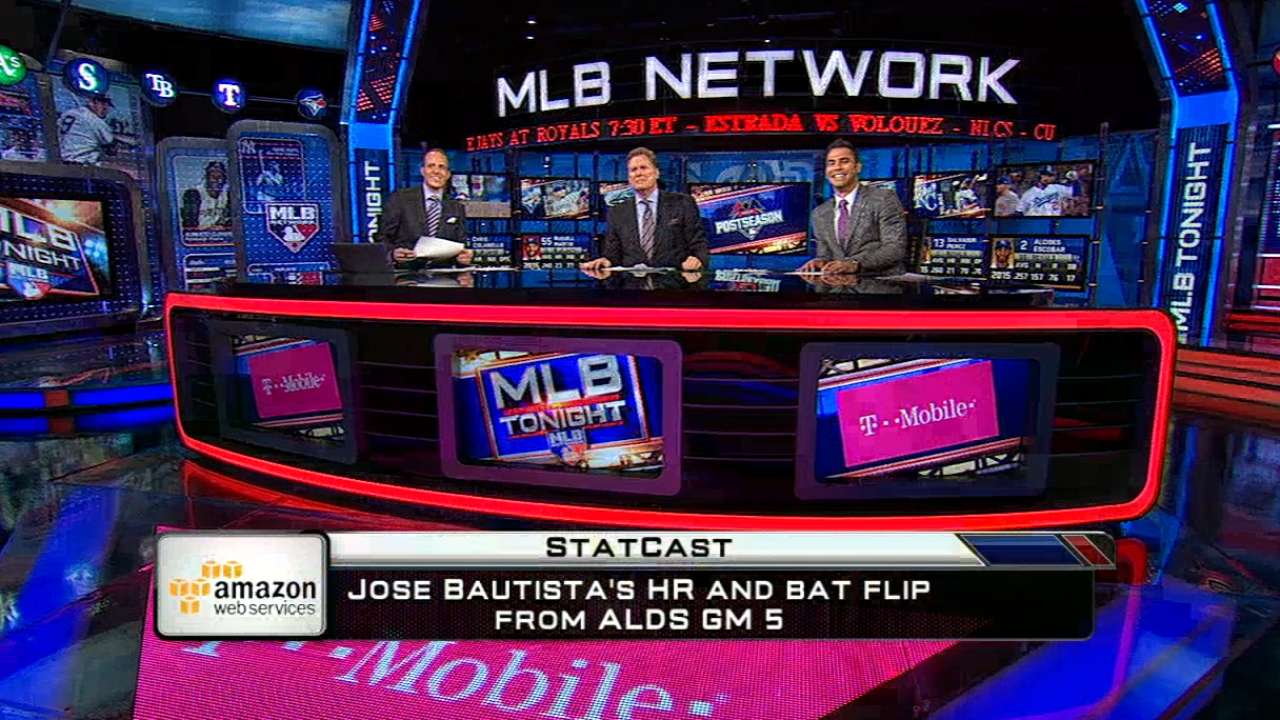 3. David Ortiz, Red Sox
• Age: 40
• Key statistics: .970 OPS is tied for 15th among Major Leaguers; eight doubles, three homers, 14 RBIs, .405 OBP.
• Bottom line: He's one of the faces of an iconic franchise and of an entire sport. Hey, Big Papi, are you sure it's time to go?
4. Bartolo Colon, Mets
• Age: 43
• Key statistics: 2.89 ERA in four appearances (three starts); two walks and 17 strikeouts in 18 2/3 innings
• Bottom line: The Mets have youth and blazing fastballs in their rotation. Colon is teaching those kids the importance of changing speeds, pitching to spots and attacking timing. He's also a nice role model in terms of mound presence and poise.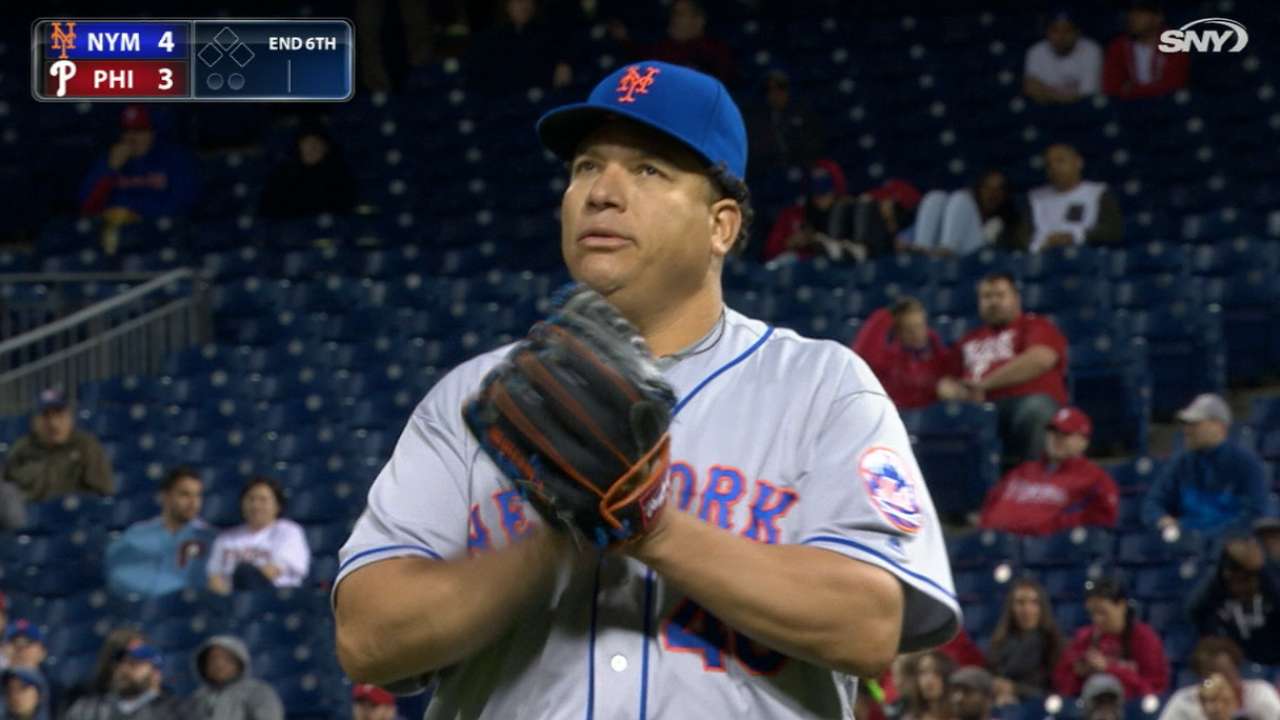 5. Brad Ziegler, D-backs
• Age: 36
• Key statistics: 0.90 ERA, one earned run in 10 innings; 4-for-4 save chances
• Bottom line: He averaged 72 appearances the previous four seasons. While Ziegler allows some baserunners at times, his bottom line remains solid.
6. Nelson Cruz, Mariners
• Age: 35
• Key statistics: .878 OPS ranks 15th in AL; six doubles, four homers, 12 RBIs
• Bottom line: Cruz hit 84 home runs the past two seasons and he shows no signs of slowing down, even as the birthdays begin to add up.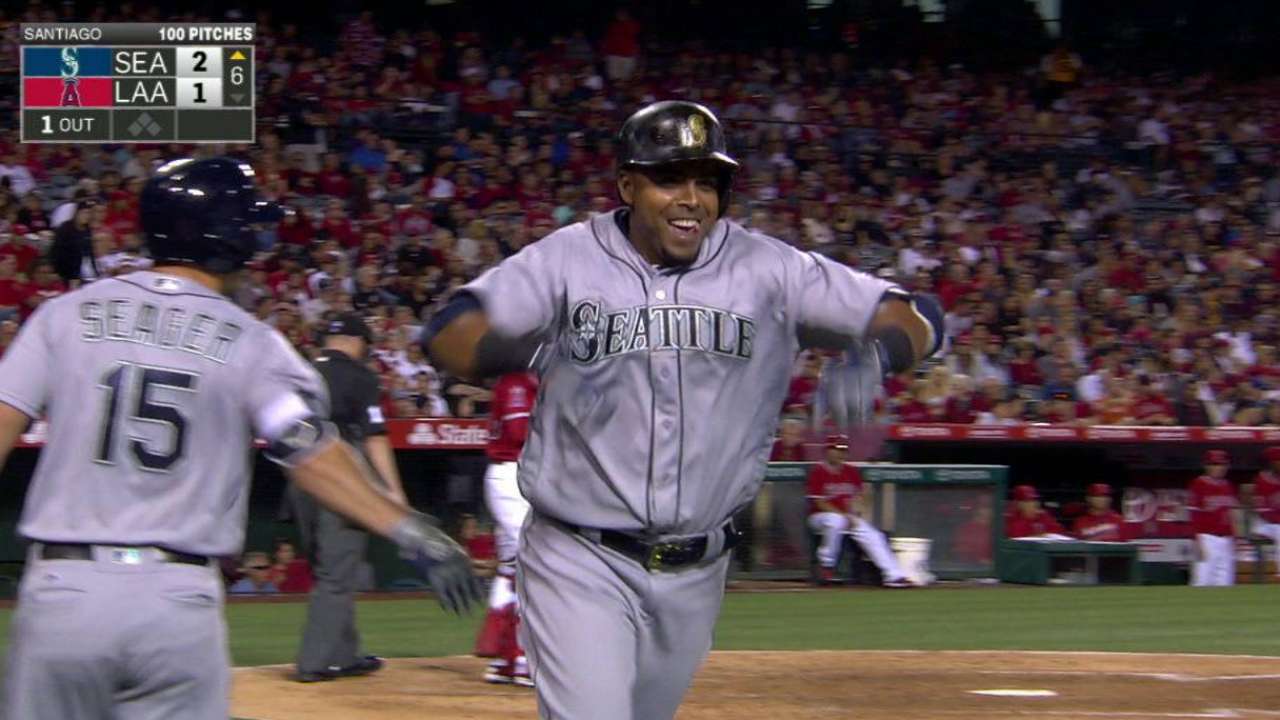 7. Chasey Utley, Dodgers
• Age: 37
• Key statistics: .826 OPS; .314 batting average; six doubles, two triples
• Bottom line: He's now firmly in the Hall of Fame discussion for second basemen. Four years after aching knees seemed on the verge of ending his career, Utley is still capable of playing at a high level. His re-signing by the Dodgers raised eyebrows because of his age -- and the fact that the Dodgers were stacked at his position. No more.
8. Hisashi Iwakuma, Mariners
• Age: 35
• Key statistics: 3.81 ERA; Has completed six, seven and eight innings in his past three starts
• Bottom line: He took a winding road back to Seattle after first agreeing to a deal with the Dodgers. When questions about his physical arose, the Mariners jumped in and signed him to a one-year, $12 million deal with two team options. Iwakuma is a smart, solid, workmanlike pitcher who deepens a rotation that could end up being one of the AL's best.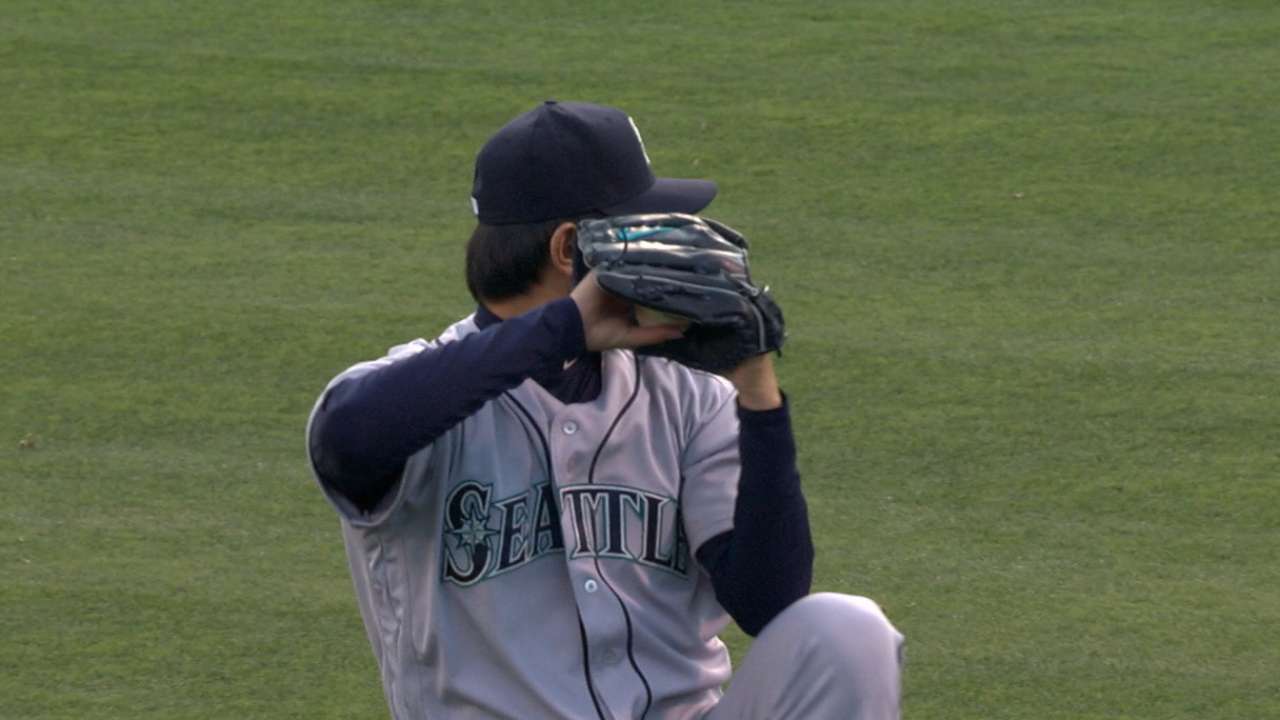 9. Ryan Madson, Athletics
• Age: 35
• Key statistics: 1.86 ERA in 10 appearances; 2.10 ERA in 78 appearances the past two seasons for the Royals and A's
• Bottom line: One of the guys virtually everyone roots for. To have missed three full seasons while recovering from Tommy John surgery and then to return and pitch at a high level for the Royals in 2015 speaks volumes about his determination, resilience and work ethic.
10. Albert Pujols, Angels
• Age: 36
• Key statistics: four hits, three home runs his past two games; 14 RBIs
• Bottom line: He's off to a slow start, but he's had other seasons that started slowly as well. He has averaged 29 home runs in four seasons with the Angels. Like Beltre, Pujols has already punched his ticket to Cooperstown with 565 home runs, 13th on the all-time list. He's just 21 behind Frank Robinson (586), who is ninth all-time.
Richard Justice is a columnist for MLB.com. Read his blog, Justice4U. This story was not subject to the approval of Major League Baseball or its clubs.