MLB.com Columnist
Roger Schlueter
Stats of the Day: Rollins rolling right along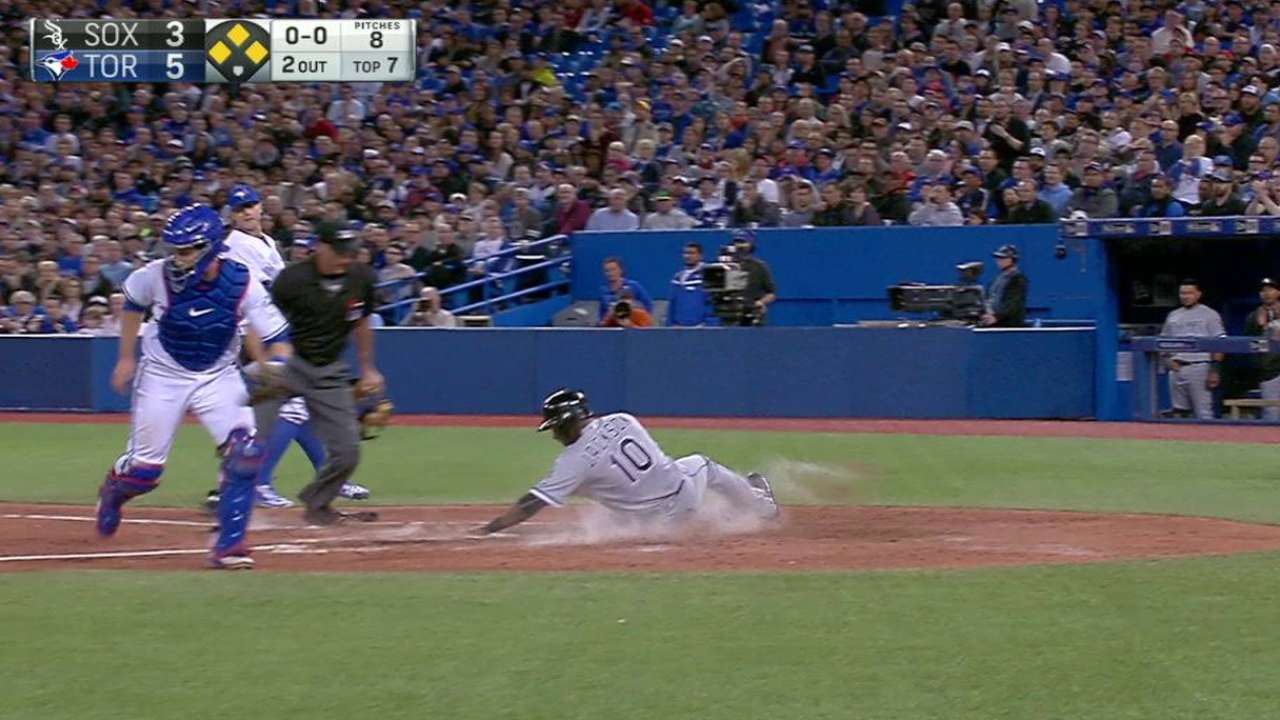 Here are four interesting items from around the big leagues on Tuesday …
• In the White Sox 7-5 win over the Blue Jays, 37-year-old Jimmy Rollins collected three hits (two singles and a double) and stole third base. Rollins is the oldest White Sox shortstop to have at least three hits (with one going for extra bases) and a steal since 41-year-old Luke Appling did this in 1948. Rollins owns a career stolen-base percentage of 81.61 (466-for-571). Since 1951 (the starting point for comprehensive caught-stealing numbers for players in both leagues), that mark stands as the fifth highest (minimum 500 attempts), behind rates posted by Tim Raines, Willie Wilson, Davey Lopes and Carl Crawford.
• In the Mets' 5-3 win over the Reds, Noah Syndergaard fanned nine. Syndergaard has struck out 38 batters over his four starts and is averaging 12.83 K's per nine. There are three Mets pitchers to enter May with at least four starts and a K/9 at or above 12.00: David Cone in 1990 (12.05 in four games), Sid Fernandez in '92 (13.50 in five games) and Johan Santana in 2009 (12.12 in five games).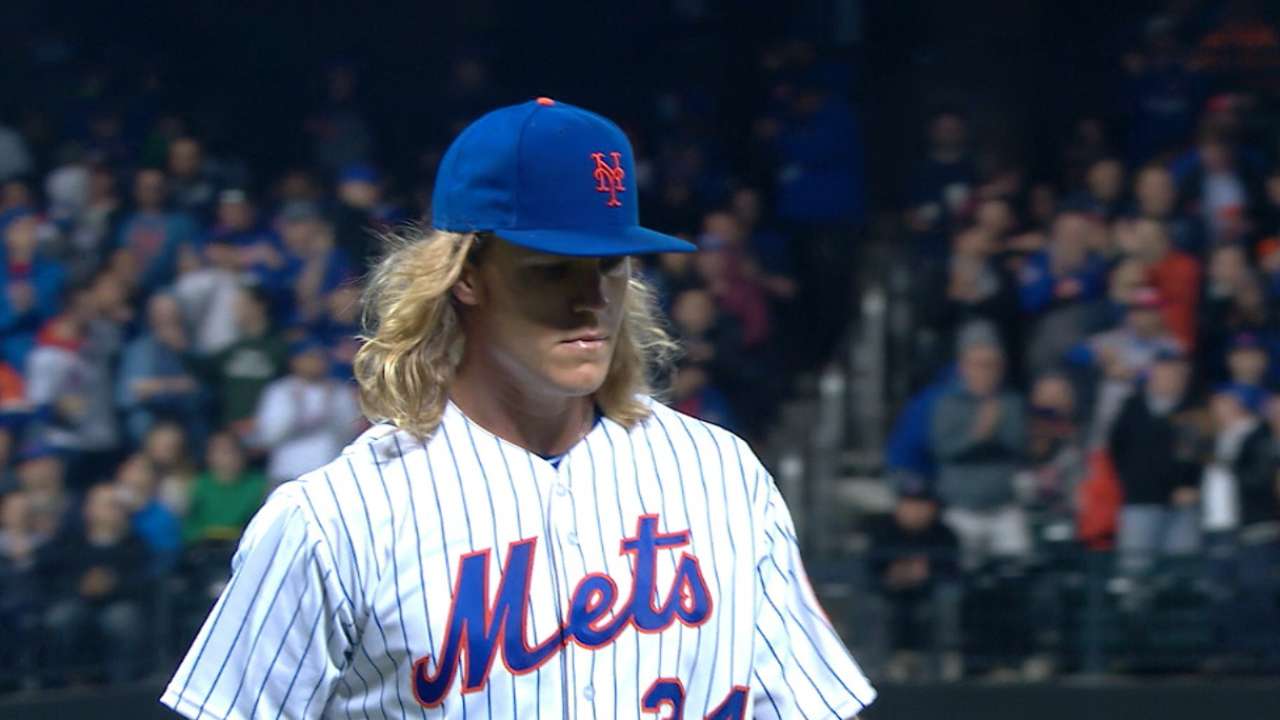 • Taijuan Walker struck out 11 Astros on Monday -- the third time in his career he has fanned at least 11 (he had exactly 11 the previous two times). Walker's three before turning 24 years old tie for the most for any Mariners pitcher, with Mark Langston and Felix Hernandez each having three as well.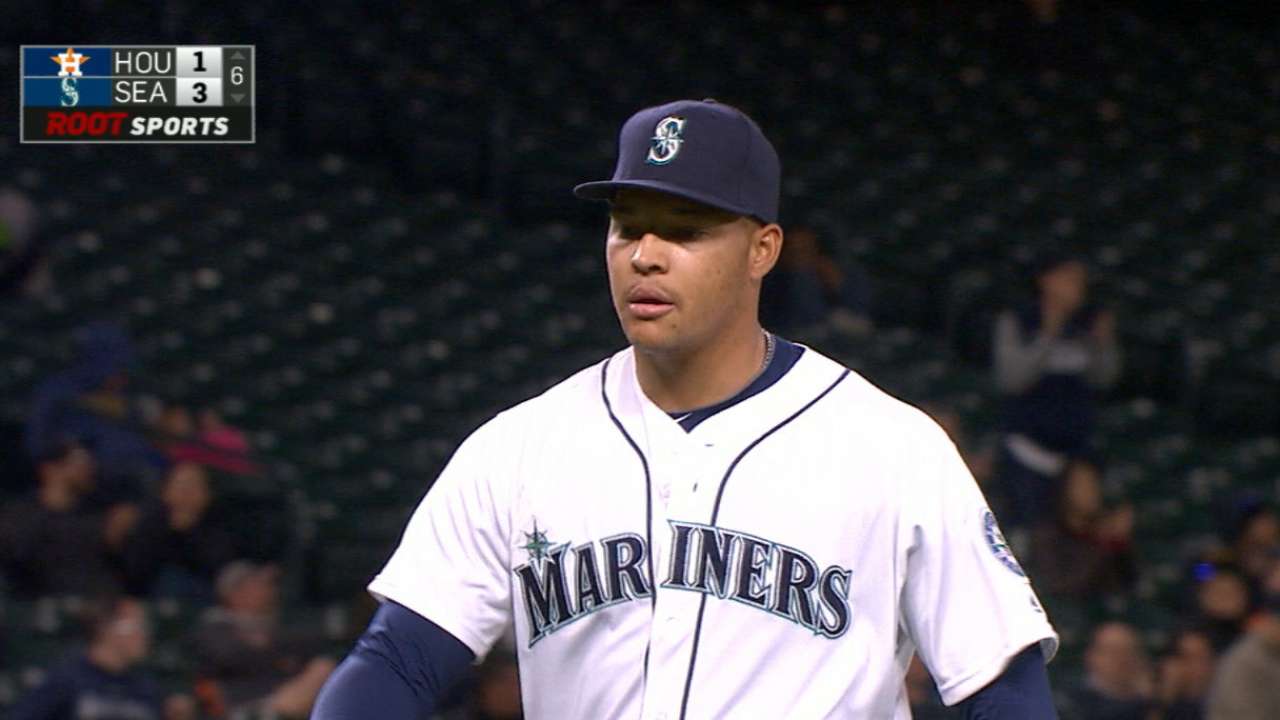 • In Houston's 3-2 loss, Jose Altuve recorded his American League-leading ninth double of the year. He also paces the AL with nine steals. Altuve is the fifth player since 1913 to have at least nine doubles and nine steals through the end of April, joining Paul Molitor ('87), Craig Biggio ('98), Jose Reyes (2007) and Brian Roberts ('08).
Roger Schlueter is a statistical researcher and writes for MLB.com. This story was not subject to the approval of Major League Baseball or its clubs.