Pujols' milestone homer tops Monday's GIFs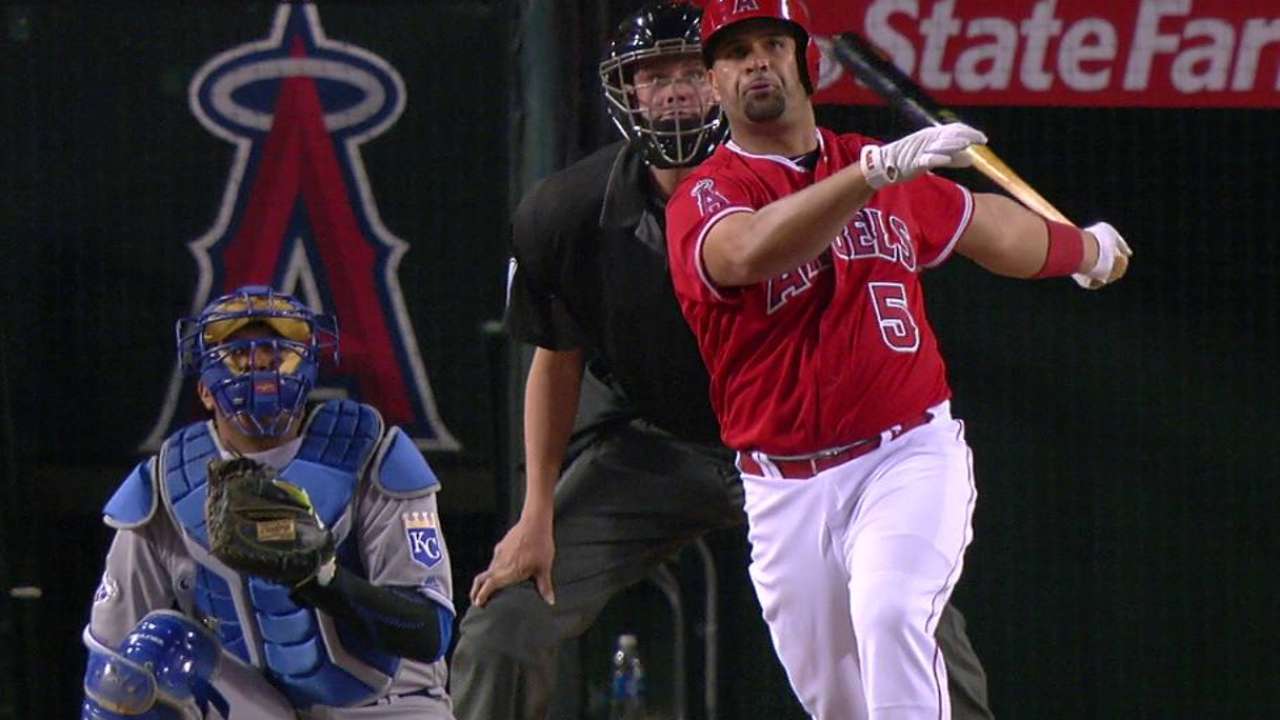 Here are the Top 5 GIFs from Monday's games, courtesy of @MLBGifs.
1. Pujols passes Reggie Jackson
Home run No. 564 in the career of Albert Pujols, moving him past Hall of Famer Reggie Jackson to 13th place on the all-time list.
2. Stroman reaction
A frustrated Marcus Stroman reacts from the dugout as the runners he left on base come around to score.
3. Souza scores with "safe" call
Steven Souza Jr. rules himself safe on a close play at the plate. The run got the Rays on the board first in their eventual 2-0 win over the O's.
4. Tai Walker Ks everyone
Taijuan Walker was at the top of his game Monday, striking out 11 batters while limiting the Astros to just one run in seven innings.
5. Mike from Jersey hits a home run over the Jersey Mike's sign
New Jersey native Mike Trout launches his fourth home run just beyond a very fitting advertisement at Angel Stadium.
Chad Thornburg is a reporter for MLB.com. This story was not subject to the approval of Major League Baseball or its clubs.